Subscribe to Every Season of Life on the Mountain
Get all four seasons of Life on the Mountain soap in this subscription.
When you subscribe to "Life on the Mountain" Soap Subscription, you'll receive three bars of Life on the Mountain Soap every 3 months to coincide with the present season:
Spring: March - May
Summer: June - August
Fall: September - November
Winter: December - February
Your subscription will start when you place your first subscription order, and you'll get the three bars associated with the current season.
Experience the full cycle of Life on the Mountain, and never leave your bathtub.

Seasons change on the mountain.
Each season brings a shifting palette of scents: sunshine on the pines, rain on the earth, crisp air holding a breath of fireplace, a tingle of cold in the snow. Life on the Mountain captures the shifting seasons to transport you all year-'round.
Subscribing to the Life on the Mountain will bring the wilderness to your personal adventure, wherever your wandering takes you. This handmade soap is rich, vibrant, and lively… it is a series of soaps changing with the seasons, capturing the wonder and magic of the pine forests of Washington.
This new style of scent evolution conveys a sense of the passage of time -- of growth, of decay -- on both a macro and micro level.
Our soaps are formulated with an all-vegan combination of oils that is both delightfully sudsy in the shower and leaves your skin silky smooth and, if you wish, sooooo kissable (though we're not getting all up in your boundaries). We make them with love and laughter in order to bring the best of ourselves to you.
Life on the Mountain scent will change seasonally.
Not ready to subscribe?

You can get Limited Edition single bars of our Life on the Mountain Handmade Soap.
All of our soaps are handmade and, as a result, may have some minor cosmetic and weight differences.
4 or more oz of handmade soap goodness.
What does this kind of outlaw smell like?

+

-

Inspired by the seasons of the Cascade forests in Washington, Life on the Mountain is every season. These scents, like the seasons themselves, are available for a brief time. No two seasons are alike, but they are undeniably of the same family: Lush pine forest, damp earth, shifting rains.
How to use

+

-

Sit back and relax in the knowledge that you're the smartest hombre on your block. All these Outlaw goods make their way to you automagically. A fricken' miracle!
Ingredients

+

-

Cocos Nucifera (Coconut) Oil, Water, Olea Europaea (Olive) Fruit Oil, Persea Gratissima (Avocado) Oil, Sodium Hydroxide, Ricinus Communis (Castor) Seed Oil, Fragrance (Parfum), Natural Color.
Shipping & Returns

+

-

Most orders ship within a few business days and arrive within 5 business days. Situations outside of our control sometimes interfere, but we do our absolute best.

If you don't love what you ordered, please reach out to us and we'll either replace your product for free, or we'll give you a refund. If your items cost more than $100, we will issue a return label.
View full details
My favorite soaps - won't use anything else
I was a fan of the Mountain Hideout soap that was retired/discontinued, so when I tried the Life on the Mountain soaps I was ecstatic to find soaps that have a similar scent. I look forward to getting a different set of soaps each season - they ALL smell amazing! I love the fresh, earthy smell, like I'm walking through a forest after it rains, smelling the trees and the damp soil beneath my feet. I won't use anything else now - these soaps have spoiled me. Now I'm hoping for some Life on the Mountain lotions and colognes! I would highly recommend this subscription to anyone - man or woman. Try it - you won't regret it!
Living On The Mountain Kicks Ass!
I signed up for the subscription of bar soap and chose "Life On The Mountain" and couldn't be happier(or better smelling)....l look forward to receiving all the different scents as the seasons change. Outlaw is an awesome company that I believe is doing what companies should do.
Variety
I like variety, so this seasonally shifting soap subscription is perfect. I prefer outdoorsy scents so these fit me well.
Mountain seasons soap… the best collection !
I love Spring on the Mountain… 🥰…. best soaps ever !
Absolutely Heavenly!!!
My new favorite scent. There's no way to describe it other than pure joy!!
Smells amazing, but...
Smells absolutely amazing and cleans wonderfully, but... I'm sad I didn't get my little mini rubber chicken with my order!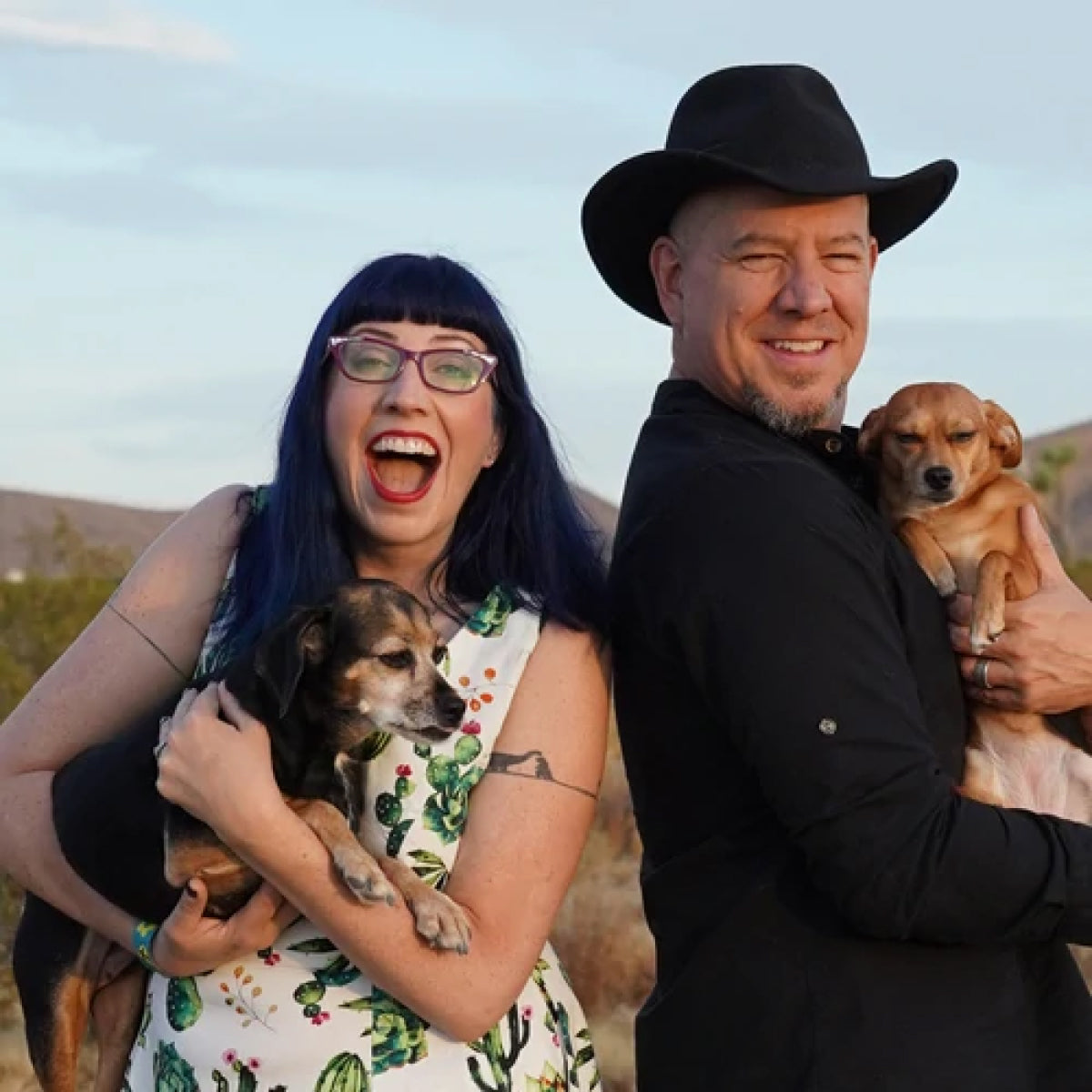 Who are the Outlaws?
We're Danielle & Russ Vincent, and we started Outlaw because we wanted to make a different kind of company.
We believe that good value doesn't mean cheaper, it means better quality, longer lasting, and more enjoyable to use.
We believe that good business practices don't have to be at odds with good social practices.
We believe that people do better when they feel better, and that good scents make people feel better.
We believe that a rising tide lifts all boats. We lift up other businesses every opportunity we get.
We believe that kindness costs nothing, but is worth more than gold.
We believe in the goodness of dogs.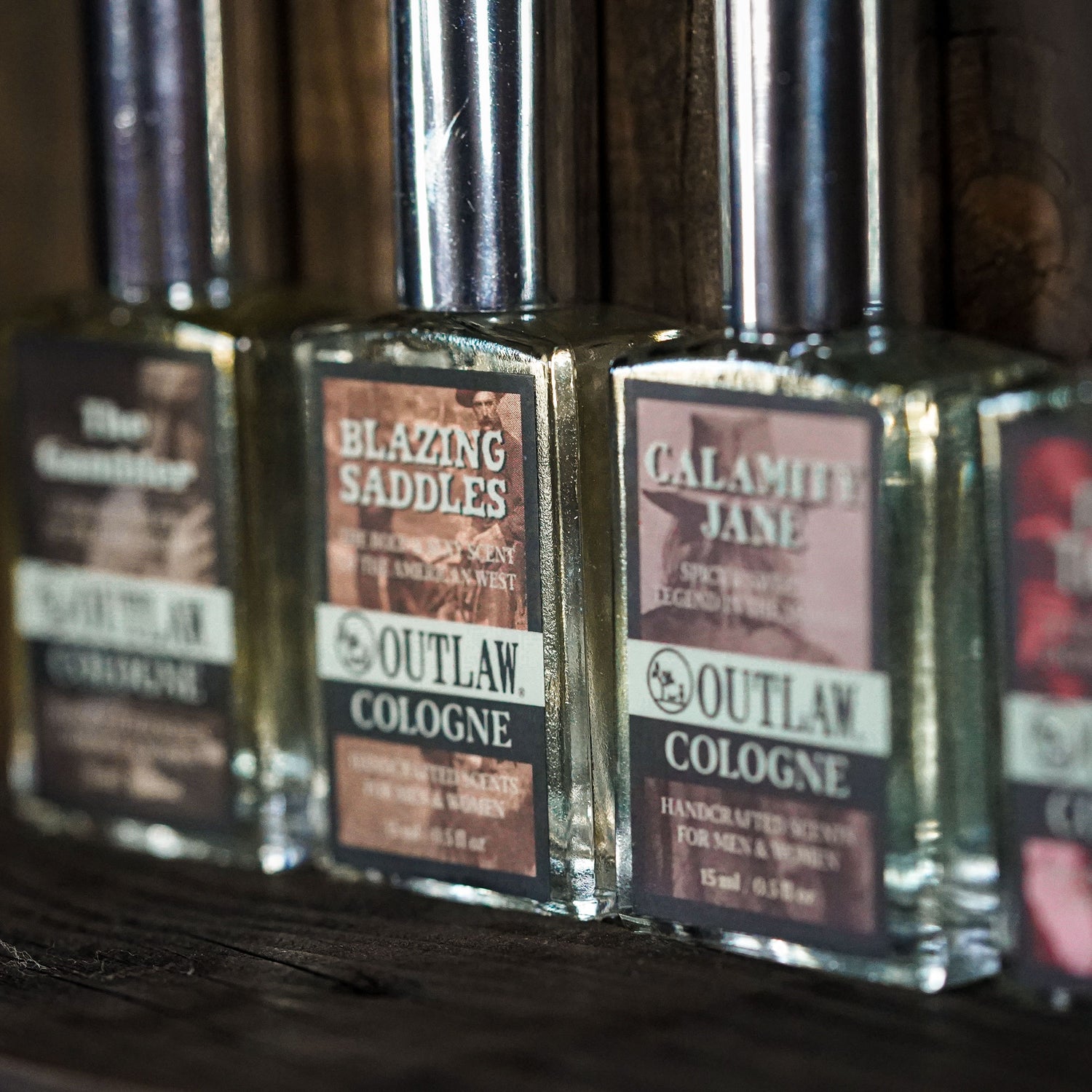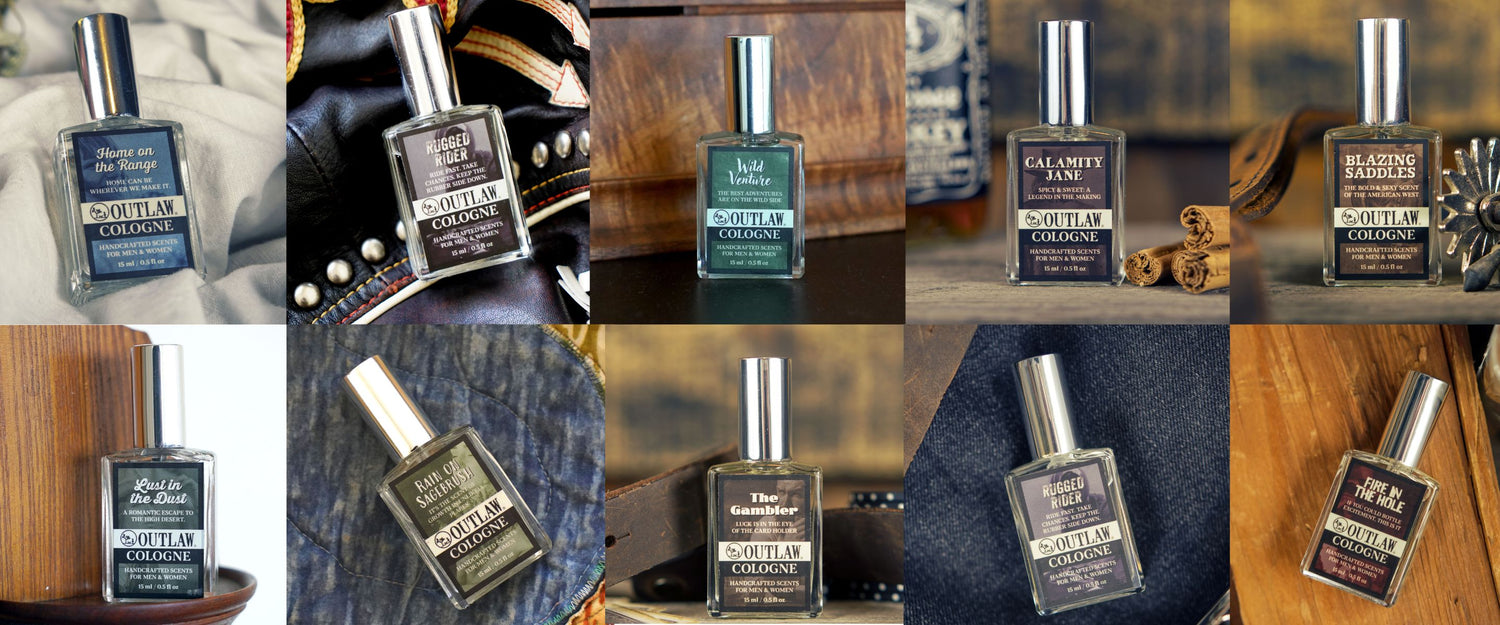 Do you love the smokey smell of campfire? How about the pungent scent of an aged whiskey? How about the peppery musk of gunpowder? Well, if you said hell yes to any of these three scents, then you need to look into the men's care products made by Outlaw.

Choosing a selection results in a full page refresh.