Which Outlaw scent experience will inspire you?
View Details
Show Me
Regular price
From

$21.00
Sale price
From

$21.00
Regular price
$21.00
Unit price
per
Show Me
Sale price
$21.00
Regular price
$21.00
Unit price
per
Sale
Sold out
There's nothing quite like Outlaw
Now you can try our 8 best-selling soaps!
Whether it's the bold, rich leather and sawdust of a tack room; the sweet, bright scent and the freedom of summer vacation; or a wild weekend with friends, we're confident we can find a scent that's just where you want to be.
With true-to-life scents like leather, fresh-cut grass, whiskey, clove, and sagebrush, each scent is designed to evoke a memory.
⭐️⭐️⭐️⭐️⭐️ "Amazing soaps! They were all good, and it would be hard to pick a favorite. However, I plan on getting a full bar of Cursed Cowboy. Give the sample pack a try. You won't regret it!" - JC
Find out which scent sparks your imagination!
This boxed handmade soap set contains 8 samples of the most popular Outlaw scents.
If you'd like to try our scents over time and save 25% off regular price, we invite you to subscribe to our variety of soaps in our scent of the month subscription.
What's so special about Outlaw scents? Outlaw's soaps are designed to help you recall your favorite memories, which can create profound emotional and psychological benefits first thing in the morning.
How many showers do you need to decide which is your favorite?

A few showers: Get the $19 sample box (8, 1 oz Sample Bars)

20 - 30 showers: Get the $52 full-size set (7, 4 oz Full-Size Bars) (doesn't include Life on the Mountain)
Why try running with the Outlaws?
👩🏻‍🔬 Outlaw scents are one-of-a-kind, created to benefit your mood and personal outlook based on real psychological science (we work with famed scent researcher, Rachel Herz, to focus on scents that will evoke memories - they're called "autobiographical scents"). This means Outlaw scents aren't "pretty scents," they're scents with a purpose.
🧴 Outlaw cold-process, handmade, natural soap is made with vegan, cruelty-free, ethically sourced oils. We've picked special oils for exactly the right amount of lather and moisturizingness (is that a word? it is now!). This makes Outlaw soap both delightfully sudsy in the shower and silky smooth after the shower.
🇺🇸 Each soap is handcrafted and hand-wrapped in Sparks, Nevada (just East of Reno). We're ethical employers and believe that production work isn't slave labor. When you buy from Outlaw, you're supporting good people doing good work.

🐰 We are committed to kindness to animals and to the planet. Outlaw is proud to be Leaping Bunny Certified Cruelty-Free.

We know Outlaw doesn't make the cheapest soaps on the market.
This is because we believe in high-quality ingredients, ethical production practices, sustainable packaging, and worker-friendly employment. And the frustrating truth is that most other companies don't.
Wouldn't you rather shower with Outlaws?
⭐️⭐️⭐️⭐️⭐️ "Best Damn Soap Sampler in the West
There are great sizes, perfect for choosing your faves. I've tried 3 so far and am smitten like a kitten. The suds factor is top notch and they're pretty, to boot." - Shayna K (we see what you did there, Shayna!)
Side interesting fun fact: Every type of oil has its own unique properties when made into soap! We wrote about it if you're interested in how handmade, cold-process soap is made.
All our soaps are handmade and, as a result, may have some minor cosmetic and weight differences.

What does this kind of outlaw smell like?

+

-

This incredible collection includes our most popular scents, complete with a little folded tag, so you can decide which Outlaw scent is best for you.

PLEASE NOTE: When your soaps arrive, the scents may have experienced some blending. Please suspend judgment of whether you like the scents until you've lathered.

Soaps that are set on flat shelves without airflow become very sad soaps. They melt. It's horrible. Please put these on a caddy or other soap dishlike thing so they have adequate air circulation.
How to use

+

-

Love the lather? These handmade soaps are specifically designed to produce a fun, bounteous lather, while also having a stable lather worthy of shaving. And they're gentle enough to use in your hair!
Ingredients

+

-

Persea Gratissima (Avocado) Oil, Olea Europaea (Olive) Fruit Oil, Cocos Nucifera (Coconut) Oil, Ricinus Communis (Castor) Seed Oil, Water, Sodium Hydroxide, Fragrance (Parfum), Natural Color.
Shipping & Returns

+

-

Most orders ship within a few business days and arrive within 5 business days. Situations outside of our control sometimes interfere, but we do our absolute best.

If you don't love what you ordered, please reach out to us and we'll either replace your product for free, or we'll give you a refund. If your items cost more than $100, we will issue a return label.
View full details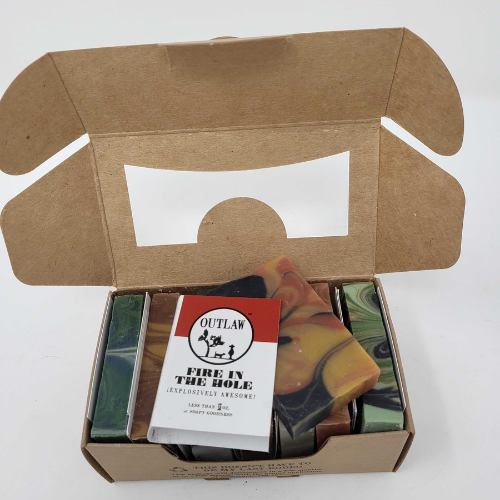 Smells good! Wish they had more scents in stock. Leather is my favorite so far
Smell amazing! Really great product!!
Ripoff
There is functionally no difference between this and men's soap like doctor squatch outside of this not containing sand, oatmeal, and shea butter (things that do not help just men's skin, or even is uniquely acclimated to helping men's skin). Marketing this soap as unisex when it is no different than men's soap is incredibly misleading, and frankly it's not worth the price to buy soap that doesn't include those ingredients when you can get "men's" soap for the same price that does.
Sample size
There's nothing like having a little bit of each bar in Your shower my favorite is the Outlaw garage the Sandy gritty feel really cleans me from head to toe
A premium packaged sampler pack. The smells are great. The Outlaw's Garage is so accurate, smells like fresh tires.
great scents! will order soon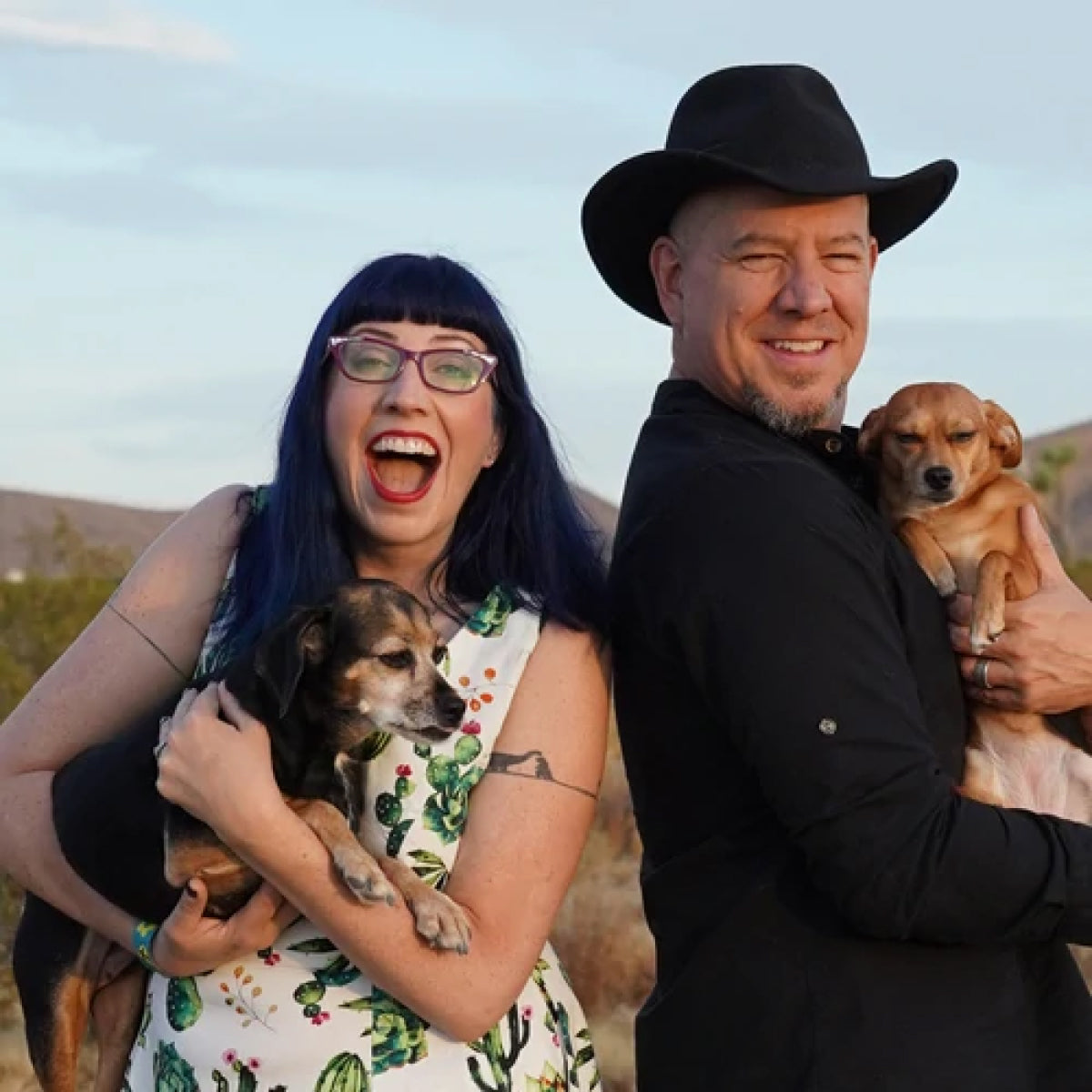 Who are the Outlaws?
We're Danielle & Russ Vincent, and we started Outlaw because we wanted to make a different kind of company.
We believe that good value doesn't mean cheaper, it means better quality, longer lasting, and more enjoyable to use.
We believe that good business practices don't have to be at odds with good social practices.
We believe that people do better when they feel better, and that good scents make people feel better.
We believe that a rising tide lifts all boats. We lift up other businesses every opportunity we get.
We believe that kindness costs nothing, but is worth more than gold.
We believe in the goodness of dogs.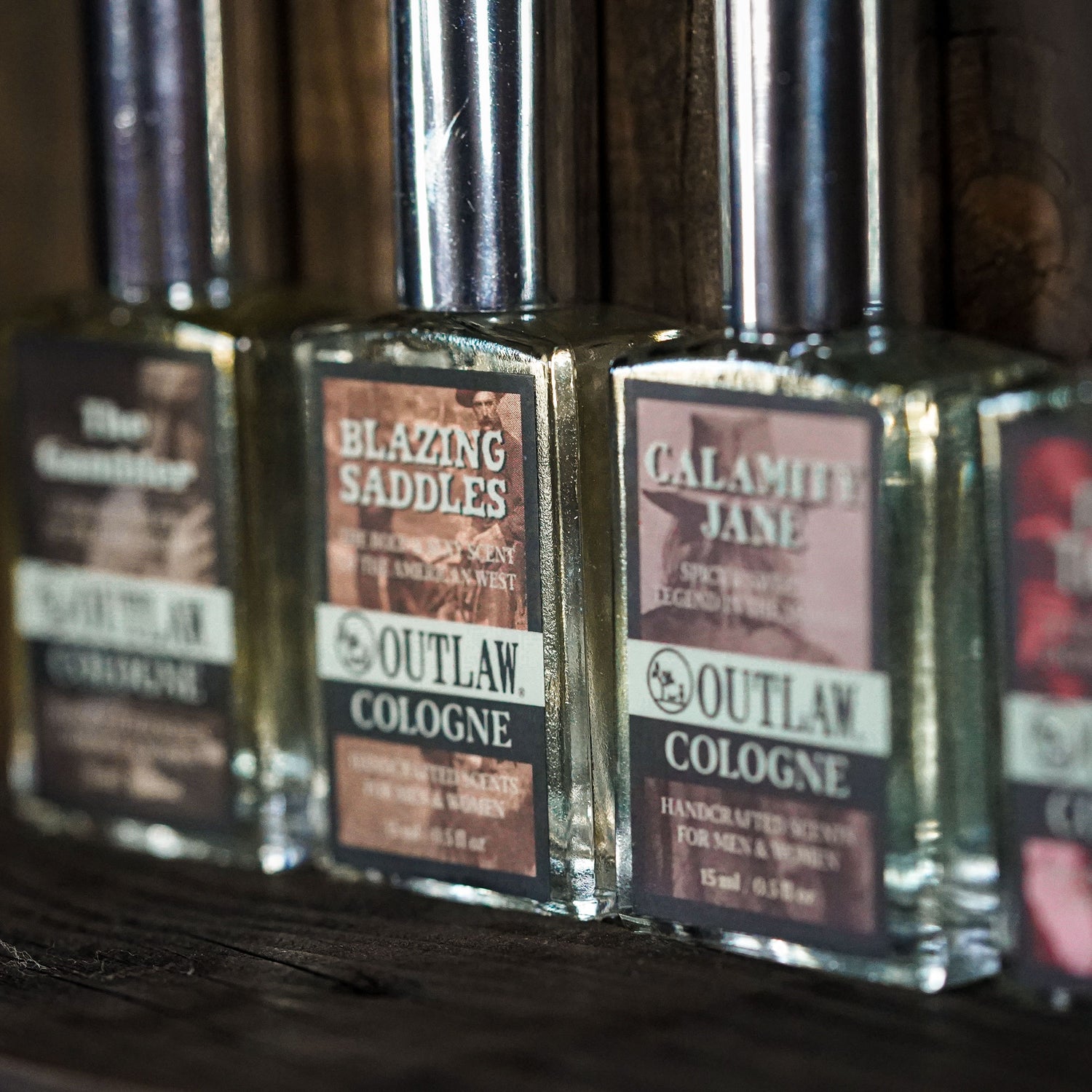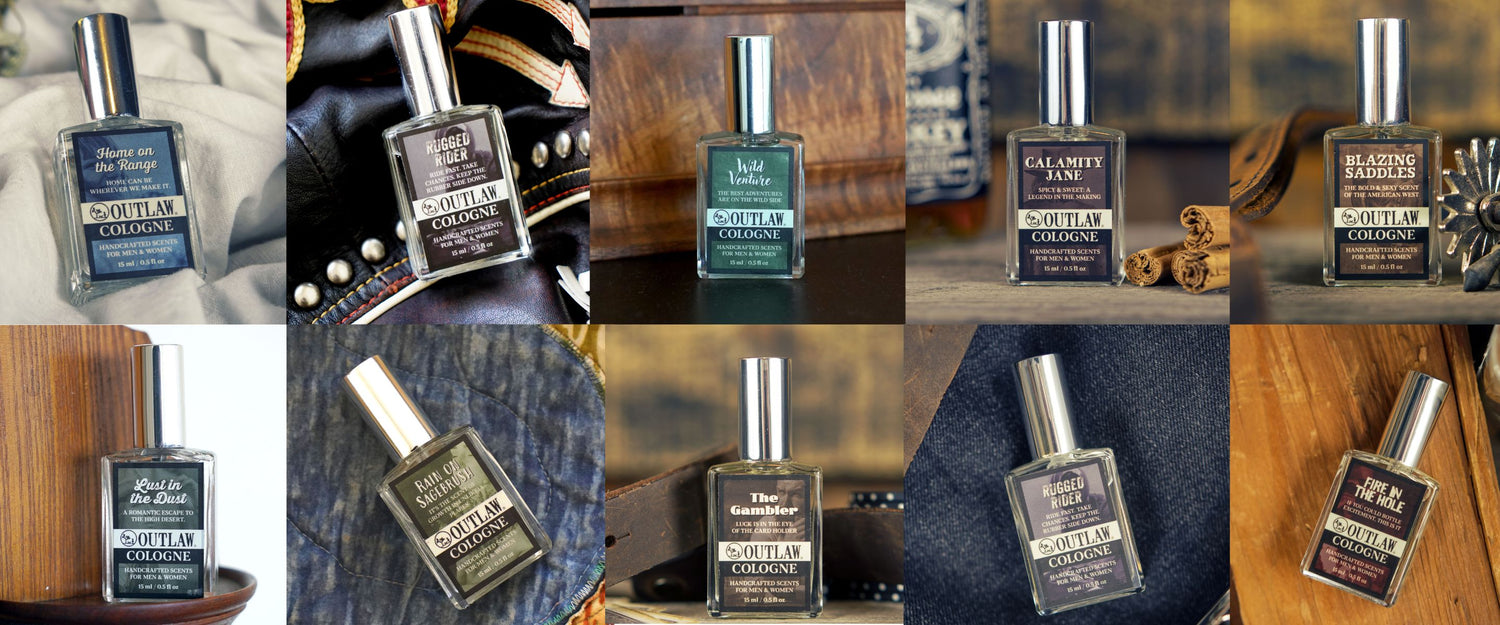 Do you love the smokey smell of campfire? How about the pungent scent of an aged whiskey? How about the peppery musk of gunpowder? Well, if you said hell yes to any of these three scents, then you need to look into the men's care products made by Outlaw.

Choosing a selection results in a full page refresh.