Try the best solid cologne in the West!
View Details
Show Me
Regular price
From

$35.00
Sale price
From

$35.00
Regular price
Unit price
per
Show Me
Sale price
$35.00
Regular price
Unit price
per
Sale
Sold out
"Not only did I find a scent I LOVED, but I get to try out different ones when I'm feeling in a different mood. I've even given some to friends so they can fall in love with their own." - Erin, A Most Considerate Friend

Wondering which of our scents will work best for you? Do yourself a solid with this sample set of solid cologne!
With these solid cologne samples, you'll find your perfect match! Is it...
... Blazing Saddles, the Scent of the American West?
... The explosively awesome Fire in the Hole Campfire Cologne?
... The smoky, rich bourbon scent of The Gambler?
... Or perhaps, the sweet, spicy smell of Calamity Jane?
... Home on the Range, the smell of peace, sun-dried laundry, blackberries, and fresh-cut grass?
... The Badlands, the smoky, cedar scent of a campfire at dusk.

Plus, if you're giving these as a gift, you can score 'em for free... with the purchase of a gift card. That way, you can give them a set to try, and they'll have the money to buy the full size of their favorite!
Each sample is a 0.25 oz shot. It's the perfect amount to figure out your perfect scent!
What does this kind of outlaw smell like?

+

-

An Outlaw smells like bold, rugged adventure.
How to use

+

-

Rub your fingers along the top of the wax cologne to get some on your fingers. Wipe your fingers on your wrists and neck (pulse points). Strut around like the sexy beast you are.
Ingredients

+

-

Castor Seed Oil (Ricinus Communis), Organic Coconut Oil (Cocos Nucifera), Yellow Beeswax, Organic Jojoba Seed Oil (Simmondsia Chinensis), Fragrance
Shipping & Returns

+

-

Most orders ship within a few business days and arrive within 5 business days. Situations outside of our control sometimes interfere, but we do our absolute best.

If you don't love what you ordered, please reach out to us and we'll either replace your product for free, or we'll give you a refund. If your items cost more than $100, we will issue a return label.
View full details
Great for Gifting
As I've gotten compliments and inquiries on my various outlaw colognes from friends I decided to order "Outlaw's Solid Cologne Samples" which allowed me to affordably gift the specific scent to whomever complimented me on mine. Now I get to enjoy the Outlaw scents not just on myself but anytime I'm out with friends. Everyone is hooked!
Great marketing campaign, terrible scents
The 3 scents I tried all smelled like variations of one of those toilet bowl cleaners you hang on the edge of the bowl/urinal cake. Disappointed to say the least.
Nice Way to Enjoy
I'm a recent user and subscriber to Outlaw and thoroughly enjoy most of their soaps. From a purely personal perspective I'm particularly drawn to Outlaw because while the scents are masculine they are very unique in that Outlaw is obviously not trying to develop and market the "same old same old" "cologne type scented soap". Instead they are distinct from anything else I've tried. Regarding the Solid Cologne Samples I particularly enjoy because it is a great way to extend the scent after showering and makes the enjoyment of showering with Outlaw last much longer. Very nice compliment to their nice soap collection in my opinion! I will be a faithful customer for a long while I'm sure.
Different but great!
I love them all and hard to choose a favorite. Exactly what I was looking for
Great scent testings!
Great way to determine which scent to buy,,,however,,,you will want them all—- I do!!
Samples Pack
Great scents. Seems like the solid cologne will last a while even for their smaller size. I'll definitely be buying a full size one once these run out.
"After trying all five scents I must say the products are awesome. I am going to have a very hard time picking my favorite. You have a customer for life." — Paul

"This was supposed to be a sample to help you pick your favorite scent, right? In that aspect it failed - I like them all. Guess I'm an Outlaw now" — Thomas

"They were to be stocking stuffers for my son in laws but I think Santa maybe be leaving these with the hubs." — Claire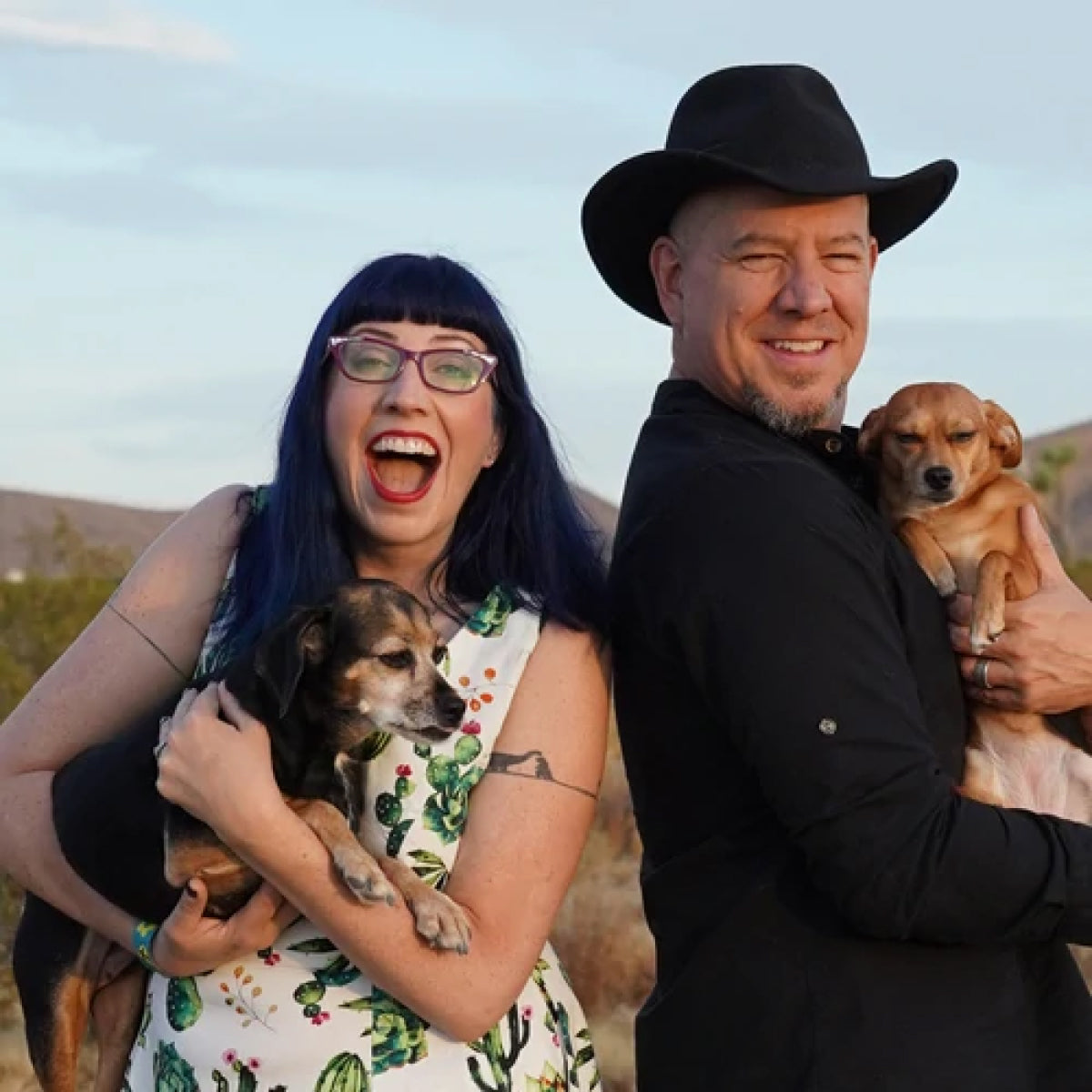 Who are the Outlaws?
We're Danielle & Russ Vincent, and we started Outlaw because we wanted to make a different kind of company.
We believe that good value doesn't mean cheaper, it means better quality, longer lasting, and more enjoyable to use.
We believe that good business practices don't have to be at odds with good social practices.
We believe that people do better when they feel better, and that good scents make people feel better.
We believe that a rising tide lifts all boats. We lift up other businesses every opportunity we get.
We believe that kindness costs nothing, but is worth more than gold.
We believe in the goodness of dogs.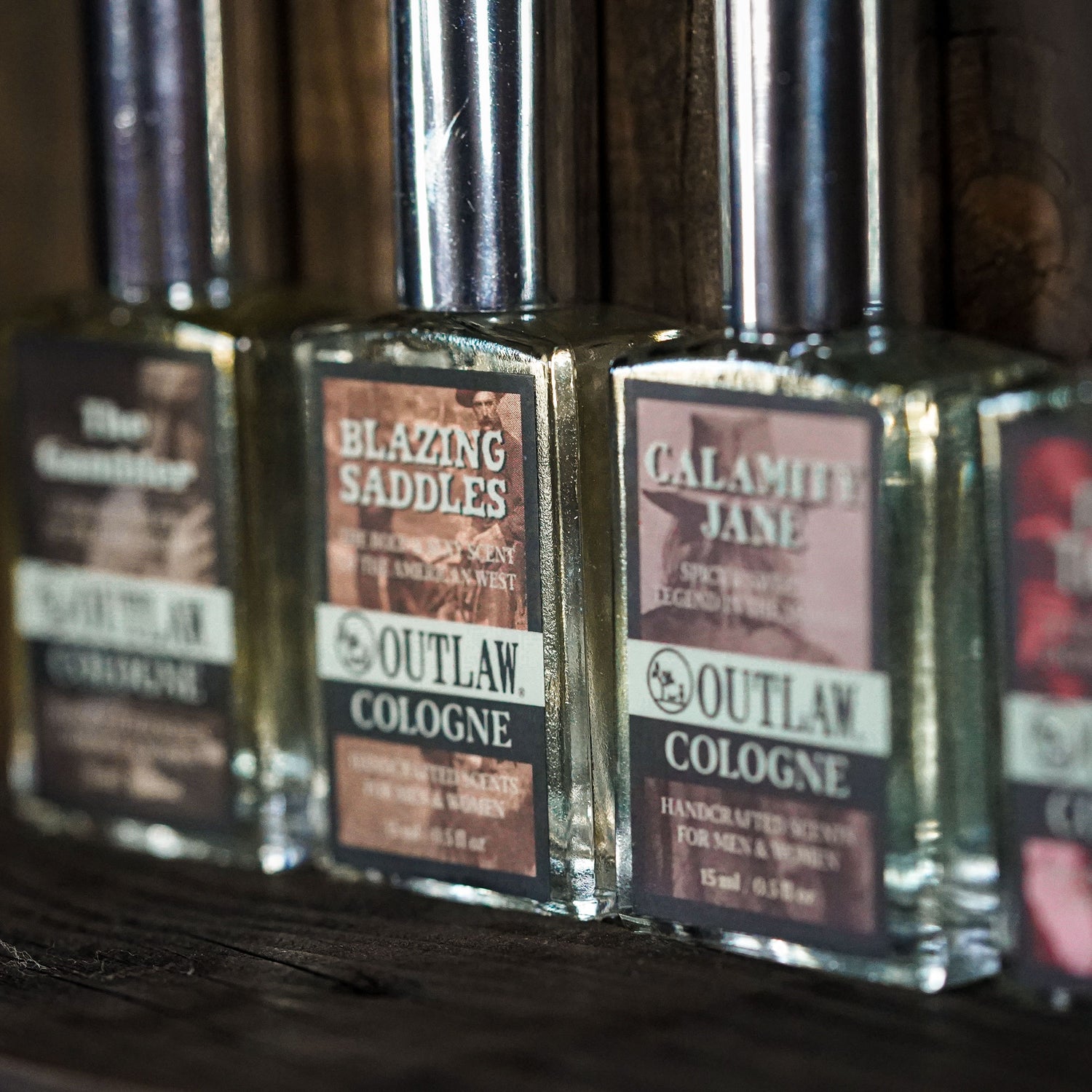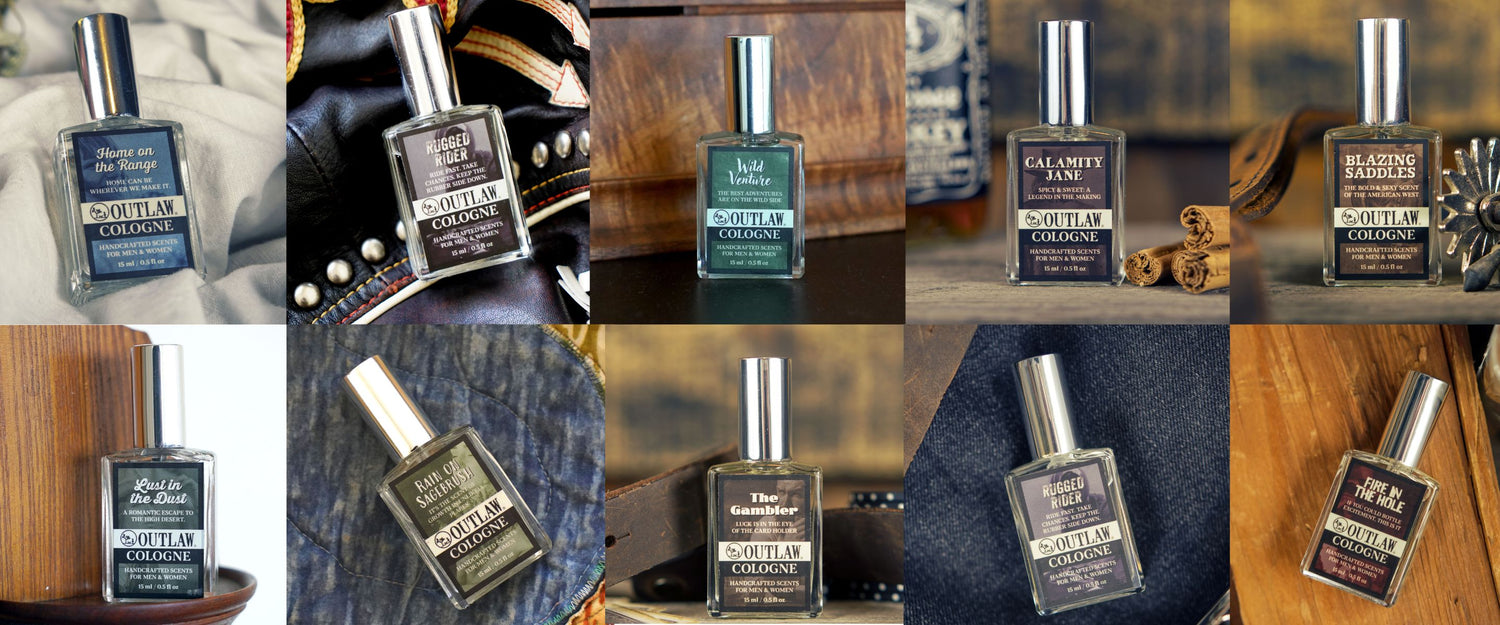 Do you love the smokey smell of campfire? How about the pungent scent of an aged whiskey? How about the peppery musk of gunpowder? Well, if you said hell yes to any of these three scents, then you need to look into the men's care products made by Outlaw.

Choosing a selection results in a full page refresh.