Follow the Seasonal Changes of the Washington Forest
View Details
Show Me
Sale price
$8.50
Regular price
Unit price
per
Show Me
Sale price
$8.50
Regular price
Unit price
per
Sale
Sold out
Seasons change on the mountain.
Each season brings a shifting palette of scents: sunshine on the pines, rain on the earth, crisp air holding a breath of fireplace, a tingle of cold in the snow. Life on the Mountain captures the shifting seasons to transport you all year-'round.
These bars are LIMITED EDITION. Just like the shifting of the seasons, once the season has passed, you will need to move on. Life's like that. But don't worry... Winter is a glorious season. And Fall will come again.
Want to get them all? Subscribe to our seasonal box!
Subscribing to the Life on the Mountain will bring the wilderness to your personal adventure, wherever your wandering takes you. This handmade soap is rich, vibrant, and lively… it is a series of soaps changing with the seasons, capturing the wonder and magic of the pine forests of Washington.
This new style of scent evolution conveys a sense of the passage of time -- of growth, of decay -- on both a macro and micro level.
Experience the full cycle of Life on the Mountain, and never leave your bathtub.
Our soaps are formulated with an all-vegan combination of oils that is both delightfully sudsy in the shower and leaves your skin silky smooth and, if you wish, sooooo kissable (though we're not getting all up in your boundaries). We make them with love and laughter in order to bring the best of ourselves to you.
Life on the Mountain scent will change seasonally.
What does this kind of outlaw smell like?

+

-

Inspired by the seasons of the Cascade forests in Washington, Life on the Mountain is every season. These scents, like the seasons themselves, are available for a brief time. No two seasons are alike, but they are undeniably of the same family: Lush pine forest, damp earth, shifting rains.
How to use

+

-

Work yourself into a lather. No, really! That's how you use it! These handmade soaps are specifically designed to produce a fun, bounteous lather, while also having a stable lather worthy of shaving. And they're gentle enough to use in your hair!
Ingredients

+

-

Cocos Nucifera (Coconut) Oil, Water, Olea Europaea (Olive) Fruit Oil, Persea Gratissima (Avocado) Oil, Sodium Hydroxide, Ricinus Communis (Castor) Seed Oil, Fragrance (Parfum), Natural Color.
Shipping & Returns

+

-

Most orders ship within a few business days and arrive within 5 business days. Situations outside of our control sometimes interfere, but we do our absolute best.

If you don't love what you ordered, please reach out to us and we'll either replace your product for free, or we'll give you a refund. If your items cost more than $100, we will issue a return label.
View full details
The Summer on The Mountain soap Burned and irritated my skin while showering.
3 quarters through the Mountain seasons!
I love the seasons on the mountain soap bars and how could I not after starting with winter? Right? Spring and Summer are impressive enough but not quite as good as winter so far. I am so looking forward to Fall on the Mountain, to complete my year of strait awe, in this company. The colonge set is awesome but the soaps are usually the best!
Outlaw Soap Awesome!
Great packaging, Great Prices, Great Scent & Would Recommend To Everyone!
Life on the mountain
Very wonderful! I love the life on the mountain scents!
Springtime goodness!
Loving the seasonal options for Life on the Mountain! The Spring variant has a lovely earthy, woodsy, clean air smell. Reminiscent of Mountain Hideout, which I'm super glad for since I'm on my last bar of that. Glad to have this one in the rotation :)
Tina
What's not to love?? This scent is totally eye-opening! I breath in deep and imagine myself high above the timber line on a famous peak in the Rocky Mountains where I am immersed in the open arms of Mother Nature. From my pack I take my still unwrapped (because I love the packaging as much as I love the soap itself) bar of irresistably fragrant Heaven.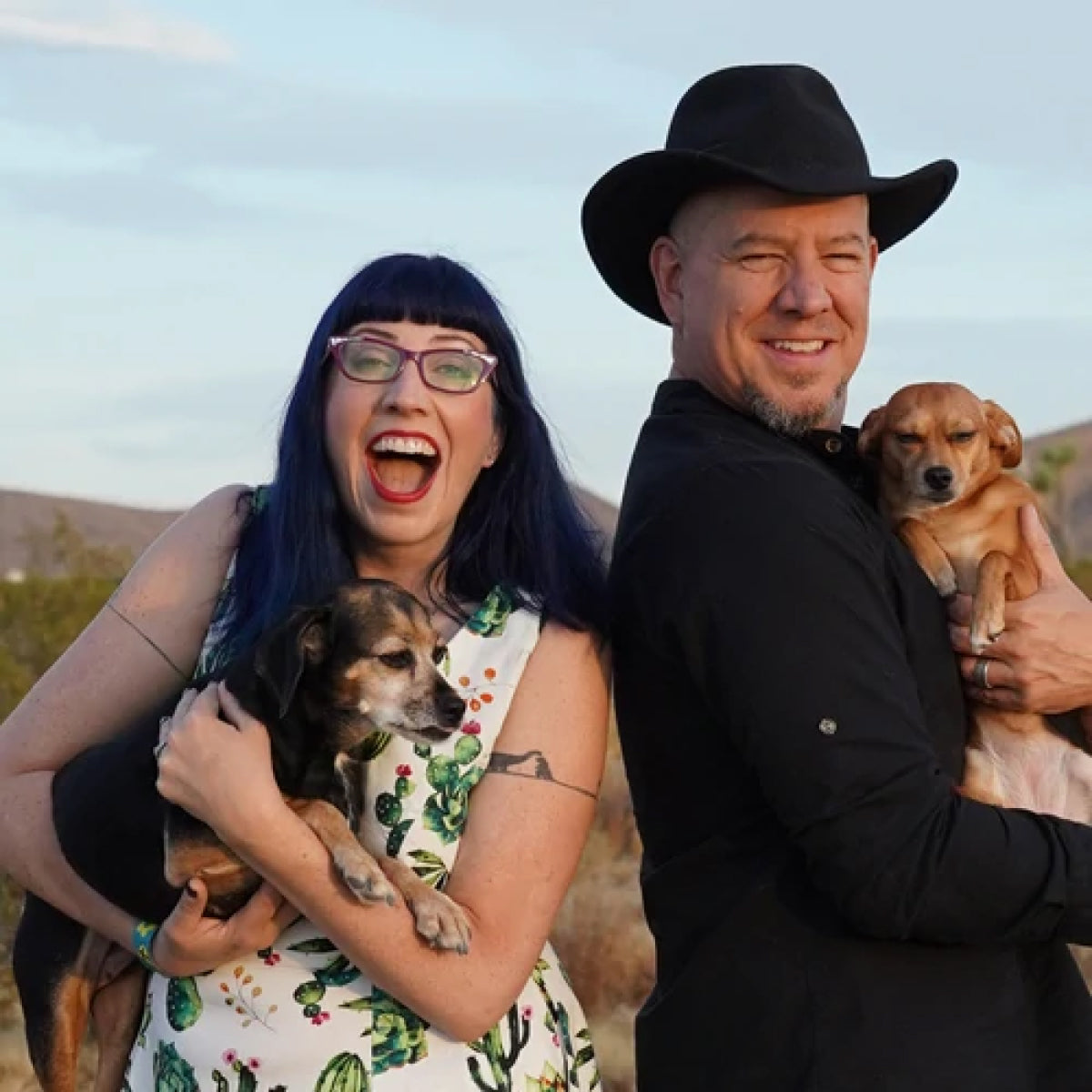 Who are the Outlaws?
We're Danielle & Russ Vincent, and we started Outlaw because we wanted to make a different kind of company.
We believe that good value doesn't mean cheaper, it means better quality, longer lasting, and more enjoyable to use.
We believe that good business practices don't have to be at odds with good social practices.
We believe that people do better when they feel better, and that good scents make people feel better.
We believe that a rising tide lifts all boats. We lift up other businesses every opportunity we get.
We believe that kindness costs nothing, but is worth more than gold.
We believe in the goodness of dogs.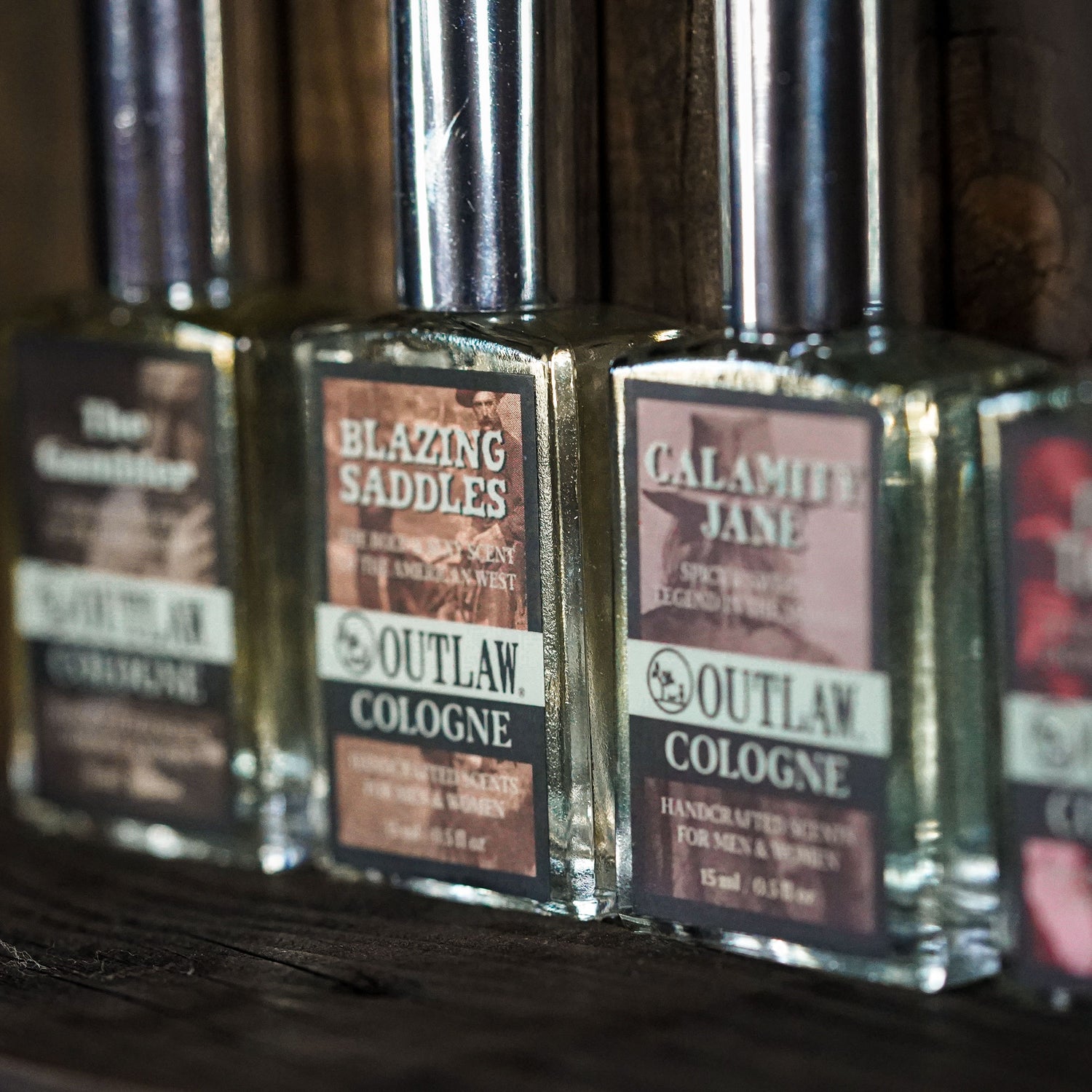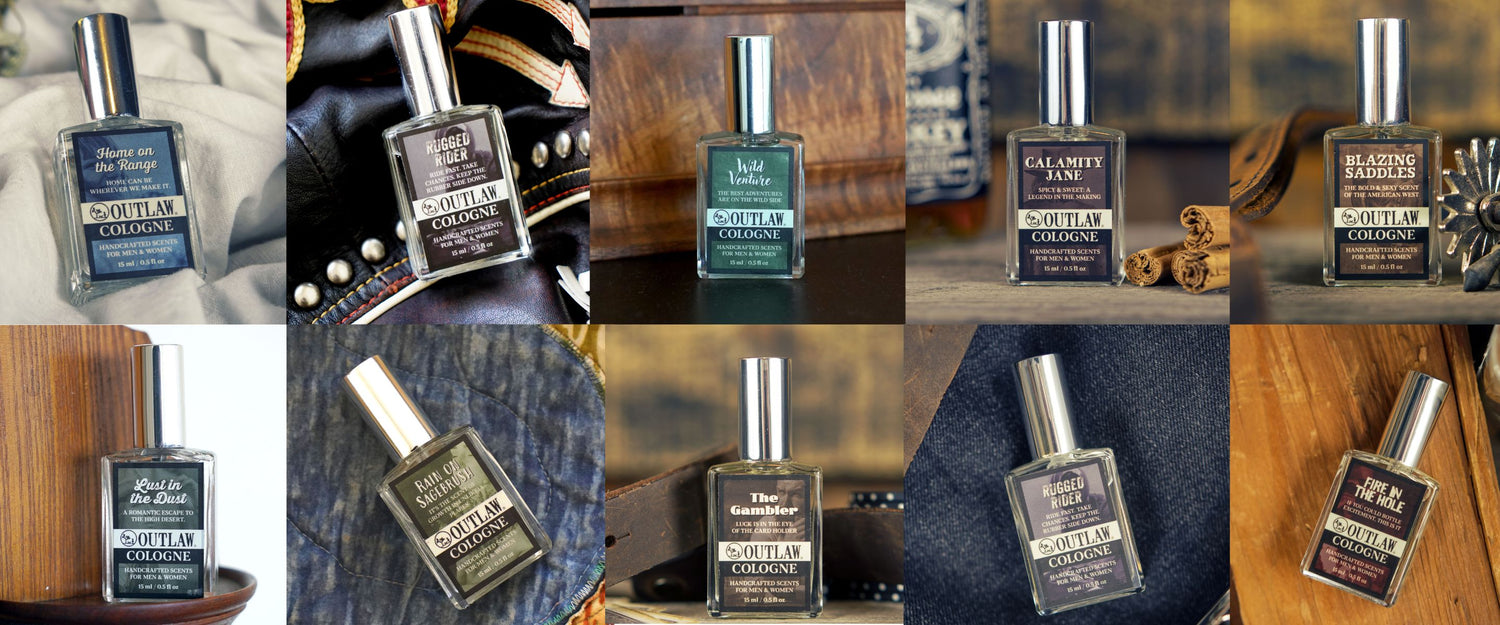 Do you love the smokey smell of campfire? How about the pungent scent of an aged whiskey? How about the peppery musk of gunpowder? Well, if you said hell yes to any of these three scents, then you need to look into the men's care products made by Outlaw.

Choosing a selection results in a full page refresh.