Four seasons of pine scents in a beautiful set
View Details
Show Me
Sale price
$59.95
Regular price
$0.00
Unit price
per
Show Me
Sale price
$59.95
Regular price
$0.00
Unit price
per
Sale
Sold out
Seasons change on the mountain. From the damp earth of Fall, to the muted hush of Winter, to the boisterous growth of Spring, to the hot breath of Summer, each season brings a beautiful scent experience celebrating the cycles of life.

This four-cologne set includes the scents of the seasons, with beautiful label artwork done by artist Kathryn Hackney.
Each seasonal scent represents the scent of a pine forest during that season. They're designed to evoke the feeling of the seasons through the actual scent of these seasons (no "artistic liberties" were taken in the name of making our scents more like traditional colognes).
"Autumn on the Mountain"
The forest has been waiting for this moment: When the summer is coming to an end, and the fall begins… the fall of rain soaking into the dry earth, the roots nourished, drenched, softened.

It smells damp, or like a long drink of water after a dry spell, absorbed through the skin of the earth, which is now wet and muddy and softened where it was hard.

The celebration of rain begins!

"Winter on the Mountain"
The forest around you is quietly contemplating, dreaming the dreams of forests, the dreams of Spring, the promise that Spring will come again after the long months of winter, quietly waiting in this stillness.
The forest smells like peaceful slumber.
It is now time to be indoors. It is now time to drink spiced ciders and mulled wine in the comfort and protection of home.

"Spring on the Mountain"
Raining at last. Such a relief, such joy. Pine tips, extending out as fast as possible, bark stretching, breaking, and growing. The earth covered in decay in the fall is now covered in grass, shoots of new life, of seeds that have fallen and have waited until this rainy day to start their brave venture into the sunlight.

They grow because they have to. And it's that time.

Let's get growing!

"Summer on the Mountain"
A hot breath blows through the valley. The grass whispers how hot it is, "But it is a dry heat," sighs the grass. The trees agree, their needles dry, hoping for no spark because it is a dry heat.

People under the trees look up at the trees and say, "Wow, that is tall." And the trees look down and say, "Wow, you are small, and how do you move like that?" beheld in mutual wonder.

About Life on the Mountain
These cologne scents are part of our Life on the Mountain series of experimental scents that change throughout the seasons. In soap and body wash, the scents are available seasonally in their season.
The best way to experience the seasons as they shift is to subscribe to the quarterly Life on the Mountain soap subscription. This cologne set is a wonderful way to try all the seasons at once.

About Outlaw Cologne
There aren't a lot of companies doing what we're doing because (let's be honest) not everyone wants to smell like campfire or leather. But we think real-life scents are the best scents around.
As we often say, "We'd rather be one person's shot of whiskey than everyone's cup of tea."
We also know our colognes aren't the cheapest on the market, but you don't want to smell like every Tom, Dick, and Mary anyway. Our scents aren't made by massive brands like Tom Ford or Calvin Klein or created by huge fragrance houses.
We're just a little band of Outlaws living our (and hopefully YOUR) dreams in the foothills of the Sierra Mountains in lovely Sparks, Nevada.
Our cologne is made in small batches, individually (by hand), by people who love their jobs and want you to be happy.

We use a combination of natural and synthetic fragrances to bring the most interesting scents to you in the most sustainable, ethical, and safest way possible.
What does this kind of outlaw smell like?

+

-

Inspired by the seasons of the Cascade forests in Washington, Life on the Mountain is every season. These scents, like the seasons themselves, are available for a brief time. No two seasons are alike, but they are undeniably of the same family: Lush pine forest, damp earth, shifting rains.
How to use

+

-

Spray on your pulse points and enjoy your amazing life. WARNING: don't spray in yer eyes like a darn fool
Ingredients

+

-

Made with Organic Alcohol & Natural and Artificial Fragrance.
Shipping & Returns

+

-

Most orders ship within a few business days and arrive within 5 business days. Situations outside of our control sometimes interfere, but we do our absolute best.

If you don't love what you ordered, please reach out to us and we'll either replace your product for free, or we'll give you a refund. If your items cost more than $100, we will issue a return label.
View full details
WOW!
I love all 4 of these. Usually when i buy a box set there is always one in the mix that i don't like. Not with this set. All of them are nice and i find muself reaching for and spending a long time deciding which one to wear because they all smell nice.
Mountain Living - Not the Magazine
Just like livin' there.
Clean. Clear.
Awesome.
Decisions decisions
Reminds me of running away to the Wasatch and rocky mountain ranges. Autumn and winter are my favorite, but all of them are beautiful
Want to return
Not for me.want to return, but can't find away to do so
Great Cologne
When I got the sample box for the soap I enjoyed the scent of winter on the mountain, a little disappointed that I didn't find that as it's own bottle of cologne but this did the trick they all smell great.
Absolutely fantastic!!!
I bought the Winter on the Mountain one some time ago and everytime I wear it, my husband can't get enough!!! I get so many compliments and people asking me where I got it. I have never been able to find a nice perfume to wear that I actually like that doesn't smell like straight up chemicals until I found this!!!!
Amazing smells
The scents of this set are amazing the only thing I wish is that they would sell these in bigger bottles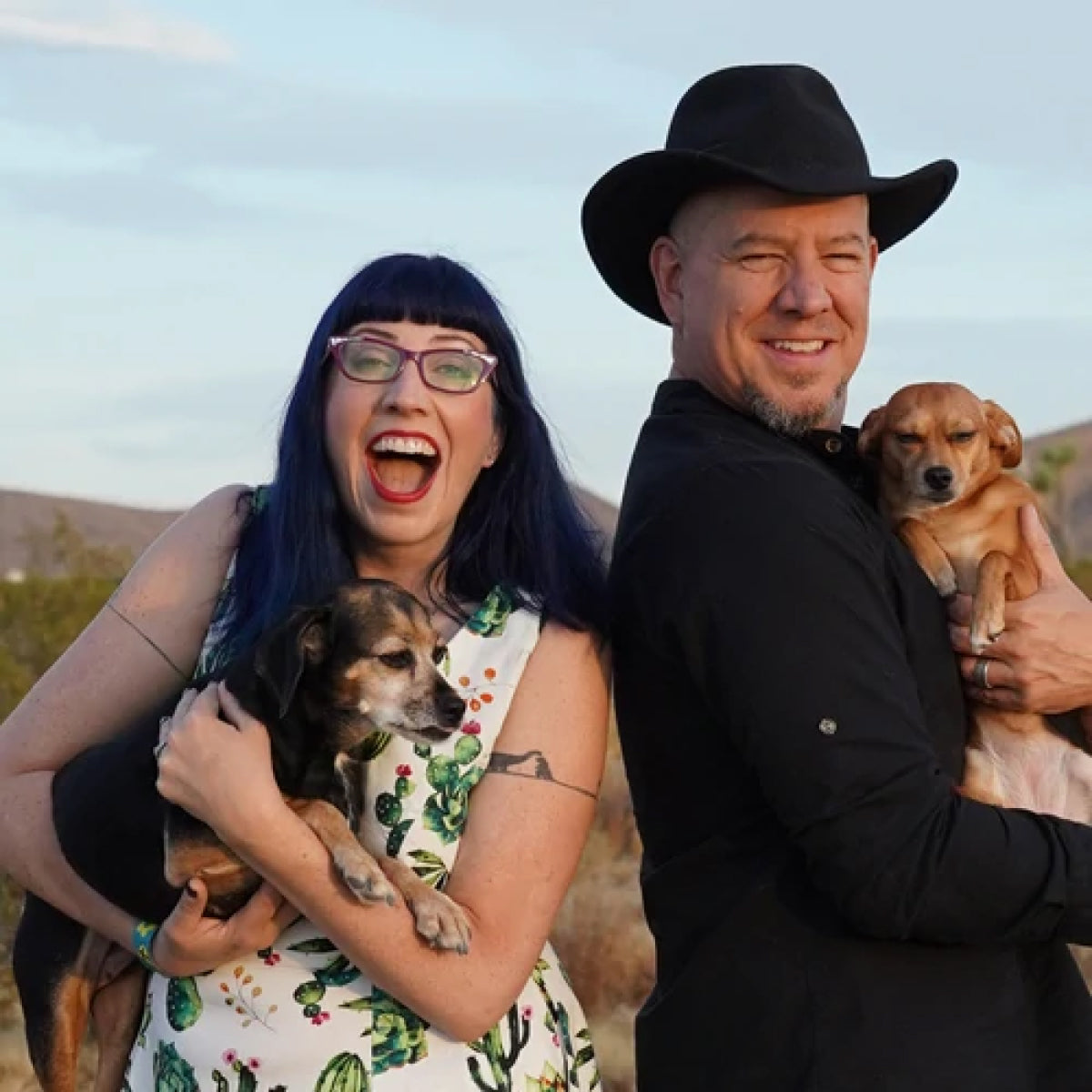 Who are the Outlaws?
We're Danielle & Russ Vincent, and we started Outlaw because we wanted to make a different kind of company.
We believe that good value doesn't mean cheaper, it means better quality, longer lasting, and more enjoyable to use.
We believe that good business practices don't have to be at odds with good social practices.
We believe that people do better when they feel better, and that good scents make people feel better.
We believe that a rising tide lifts all boats. We lift up other businesses every opportunity we get.
We believe that kindness costs nothing, but is worth more than gold.
We believe in the goodness of dogs.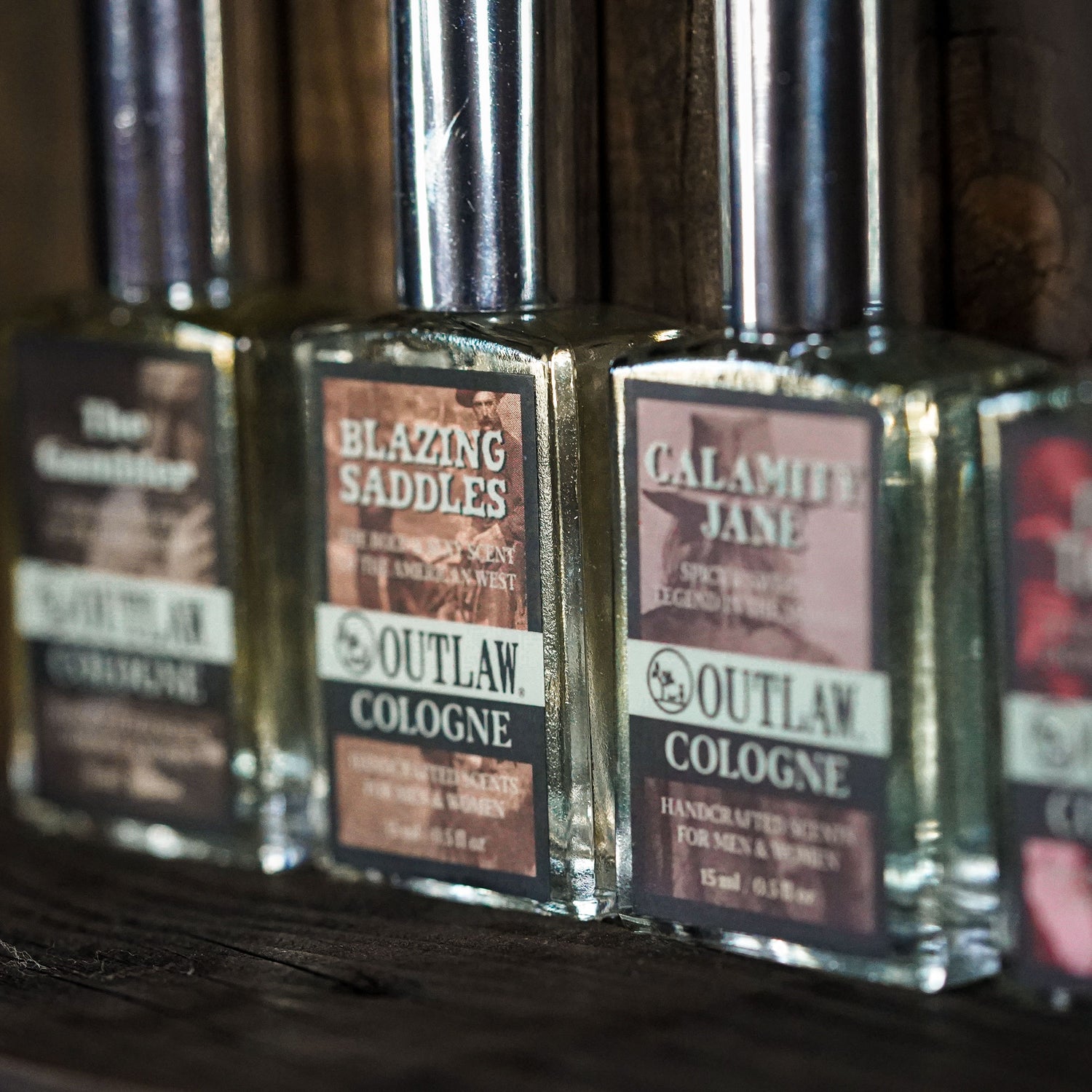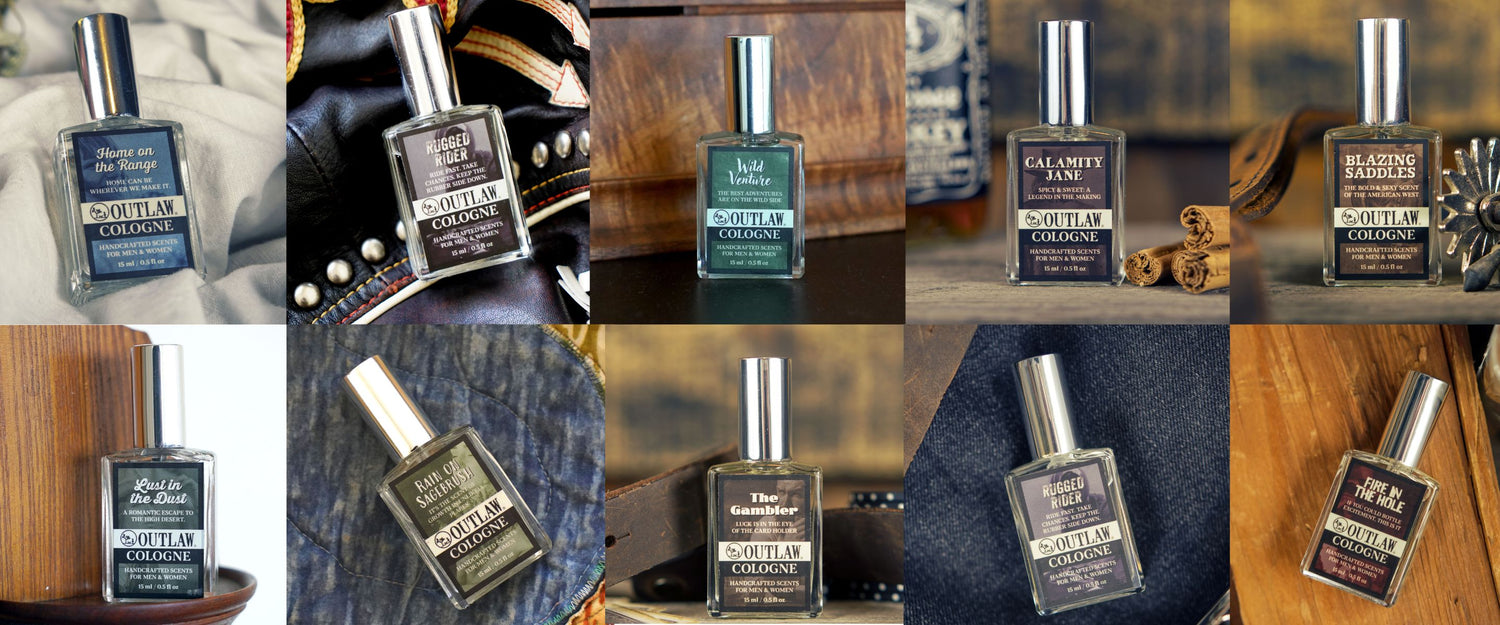 Do you love the smokey smell of campfire? How about the pungent scent of an aged whiskey? How about the peppery musk of gunpowder? Well, if you said hell yes to any of these three scents, then you need to look into the men's care products made by Outlaw.

Choosing a selection results in a full page refresh.