The Smell of Peace: Juicy Blackberries | Sun-Dried Laundry | Fresh-Cut Grass | Liquid Happiness
View Details
Show Me
$14.00
Sale price
$14.00
Regular price
$0.00
Unit price
per
Show Me
$14.00
Sale price
$14.00
Regular price
$0.00
Unit price
per
Sale
Sold out
There's no place like home, until now.
Smells of juicy blackberries, fresh laundry, and just-cut grass.
No paperwork!
Actualize your true human potential!
Made with love and laughter (and all-vegan oils).
Could change your life!
Handmade soap made with high-quality natural oils
Your boots in the grass. A light breeze guides you on your way. And yet there's nowhere in particular to be. The comforting scent of laundry wafts across the yard. You pick some late-season berries, so ripe and juicy you have to lick your fingertips like a kitten lapping up milk.
It's your day.
Looking for subscription options so you can get this body wash on a convenient, monthly basis? We got ya right here! 
It's where you belong.
And it's all okay.
If you're gonna join our gang, we have to let you in on a little secret — this body wash doubles as shampoo. 
We know, we know, all-in-one products don't get the best rep 'round these parts, but why is that? Well, here's the deal — typical all-in-one shampoos contain sulfates and parabens that can damage your hair, skin, and health. Not very badass. Just bad.
Lucky for you, we're not typical. This wash has always been natural, sulfate-free, and ultra-sudsy, leaving your body and head hairs feelin' clean and pristine so you can take on just about anything. And with this no-fuss body and hair combo in one bottle, you're also saving quite a bit of coin. So now's the time, more than ever, to break some rules and sport your most devilish shampoo horns with this body (and hair!) wash.
Aloe Barbadensis (Aloe) Leaf Juice, Cocos Nucifera (Coconut) Oil, Potassium Hydroxide, Olea Europaea (Olive) Fruit Oil, Glycerin, Helianthus Annuus (Sunflower) Seed Oil, Cyamopsis Tetragonoloba (Guar) Gum, Rosmarinus Officinalis (Rosemary) Leaf Extract, Butyrospermum Parkii (Shea Butter), Citric Acid, Fragrance.
8 oz of handmade soapy goodness.
What does this kind of outlaw smell like?

+

-

Bright and fresh, Home on the Range will bring happiness and peace to your world. All is right when you're home with Home on the Range. It smells like laundry hanging in the sunshine, freshly mown grass, and ripe blackberries.
How to use

+

-

Pump one or two squirts into a washcloth, a bath poof (pouf? whatever. You know what I mean), or your big ol' mitt. A little goes a long way. Savor the suds. Let the scent of your best memories envelop you like the warm air of the perfect Summer day. Envision actualizing your fullest potential. Close your eyes. It's within reach! You're here, at the starting point of a new day, with nothing but your own limiting beliefs to stop you. Get out there, tiger! No one's gonna stop you! (and if they try, you're a fricken' tiger, so who fricken' cares?!? tiger 'em out of your way! you're an unstoppable beast with razors on your hands and knives in your mouth... ... ... wait, you're not a LITERAL, ACTUAL tiger, are you? In this light, I kind of wonder. I definitely see a tiger-ish look about you.)
Ingredients

+

-

Aloe Barbadensis (Aloe) Leaf Juice, Cocos Nucifera (Coconut) Oil, Potassium Hydroxide, Olea Europaea (Olive) Fruit Oil, Glycerin, Helianthus Annuus (Sunflower) Seed Oil, Cyamopsis Tetragonoloba (Guar) Gum, Rosmarinus Officinalis (Rosemary) Leaf Extract, Butyrospermum Parkii (Shea Butter), Citric Acid, Fragrance
Shipping & Returns

+

-

Most orders ship within a few business days and arrive within 5 business days. Situations outside of our control sometimes interfere, but we do our absolute best.

If you don't love what you ordered, please reach out to us and we'll either replace your product for free, or we'll give you a refund. If your items cost more than $100, we will issue a return label.
View full details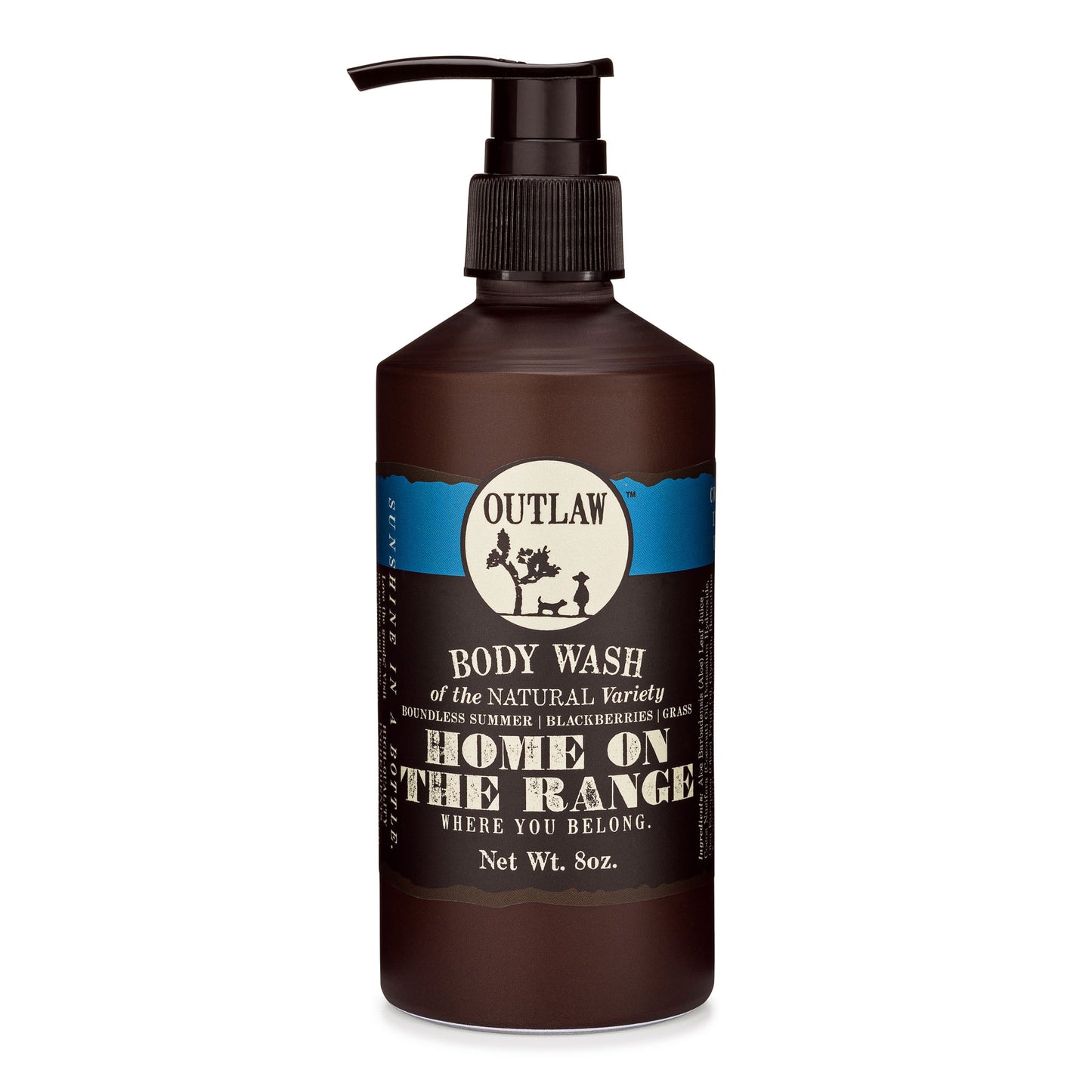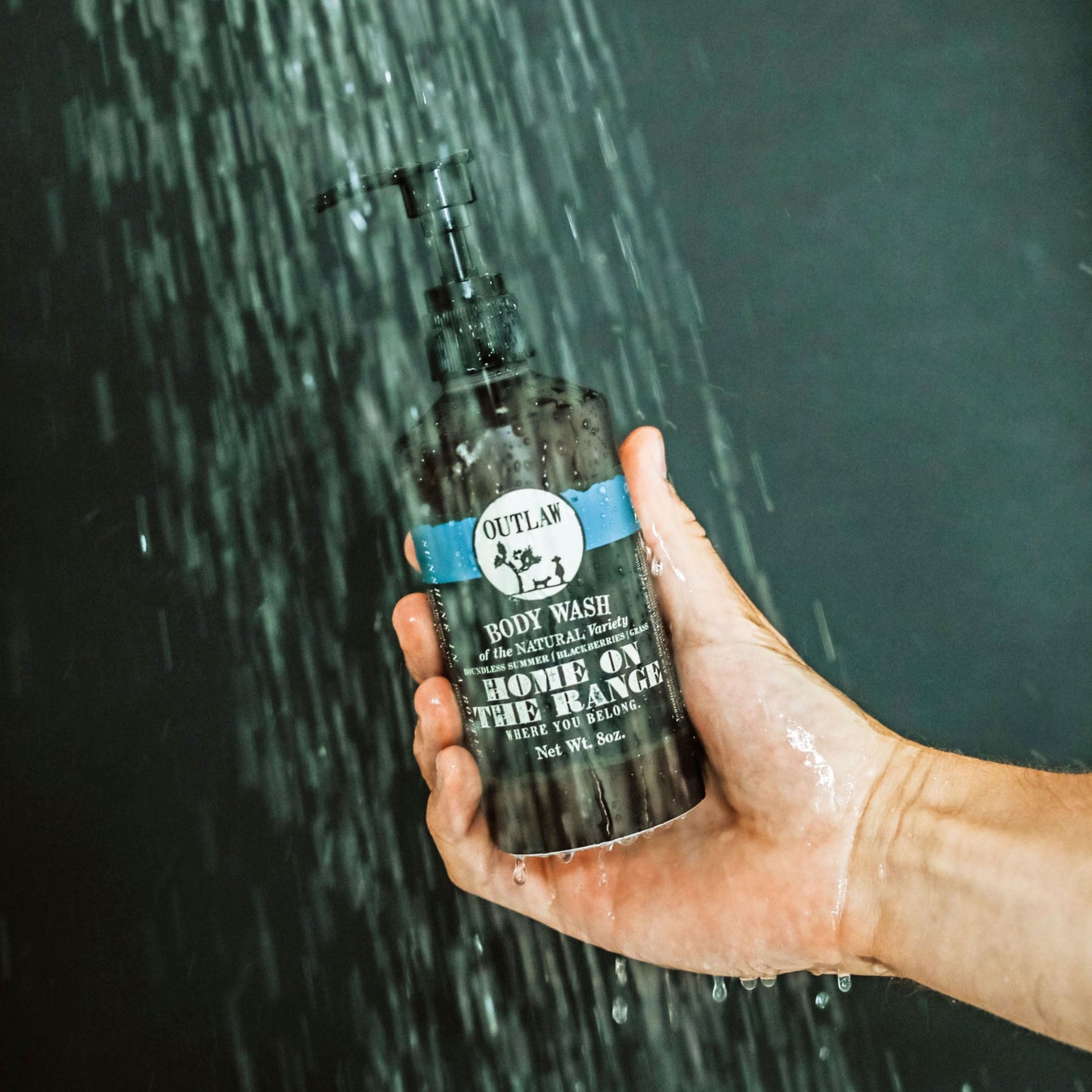 Love your products look forward to getting more.
Better Than Advertised
Home on the Range has such a deliciously clean scent. I thought I'd prefer some of the other soaps on offer - I love the scents of leather and tobacco and powder in general, but on my own skin, the linen and blackberries are a better fit. I hesitated at first to buy from a social media ad, but am I ever glad I did so.
I bought four bottles this time around, because they were sold out last time and I've been patiently waiting to smell like myself again. Not to mention the humor and delight and honesty with which Danielle treats her customers.
Clean scent, even better when layered with the soap
For ages and ages I have been after a scent that is just clean. I finally found it. With so many scents I wasn't sure which one to choose so I bought the soap samples. As soon as I opened the box I smelled clean and Home on the Range was the culprit. The scent is fresh and clean.
Nice customer service story. The body wash was sold out when I purchased the soap, perfume, and body wash. Literally the next day I got an email blast that the body was was back in stock. Dang it! I figured it was worth a shot so I sent a message through the web site asking if there was any way to add the body wash to my order since it had not shipped yet. It seemed like almost immediately that I received an email from Claudia telling me that, heck yeah, I could add it to my order. She sent an invoice so I could easily process the payment and, bam, body wash added. We all know that this would never happen with a big box/chain. Personal service is what makes supporting small businesses extra rewarding.
Body wash
Was not crazy about the scent
My favorite!
I love this one as a neutral that my guys and I can all share! Smell is amazing as always!
Great Christmas gift
Wonderful scents and fun packaging.
Surprised
I wasn't so sure when I ordered this, as lots of soap does not jive with my skin, and I could not smell it for myself… I was looking for something different. I love this stuff. Smells GREAT, is not overbearing, and leaves my skin smooth with no irritation or drying!
"I'm super stoked that the 'Home on the Range' comes in body wash! I was already addicted the bar soap." — Erin

"I love this scent. It really does smell like grass, blackberries, and laundry. Don't get wrong, I love smelling like campfire and whisky, but sometimes you just want to smell like summer." — Sean

"I work in an office by myself and I think I smell good enough to date myself." — Adam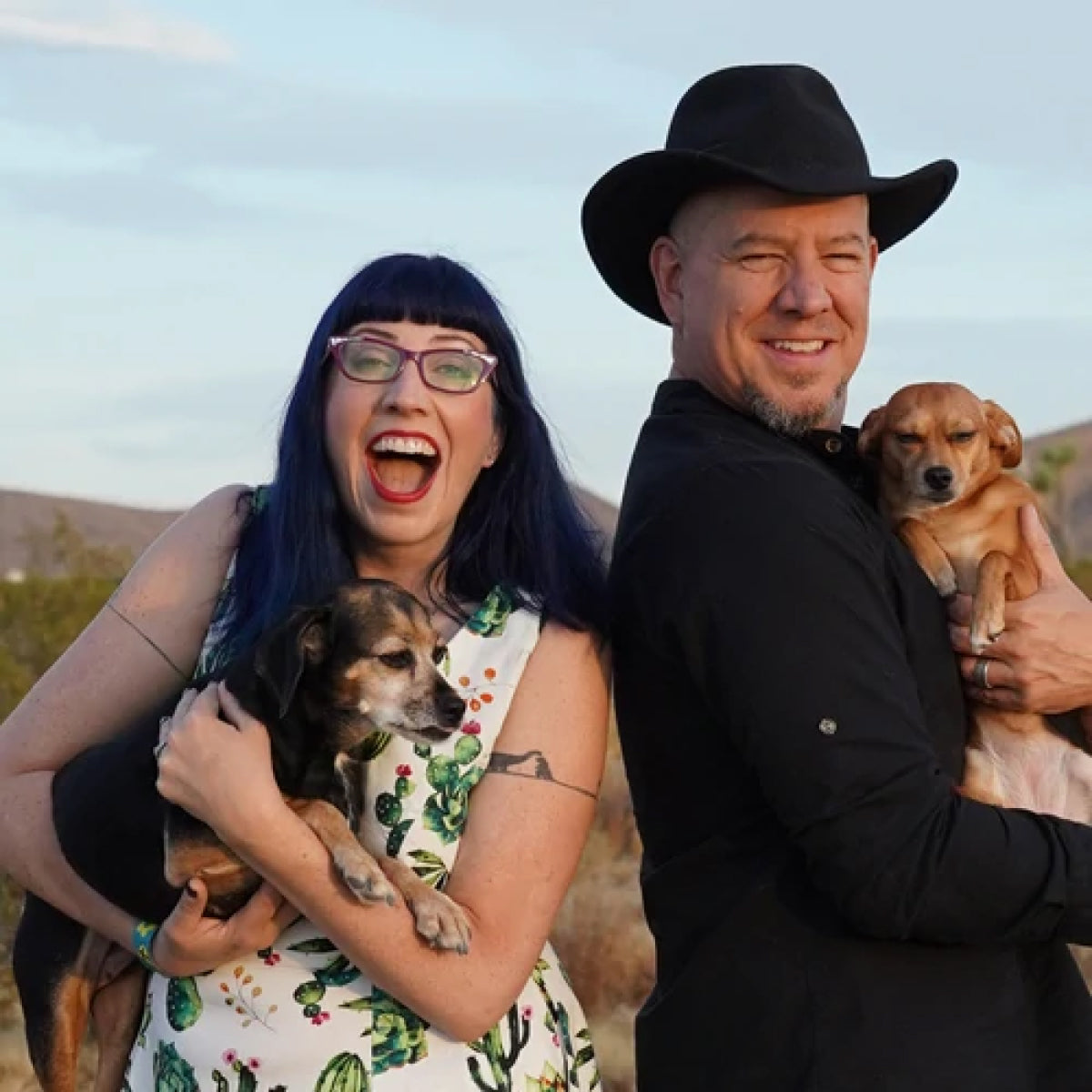 Who are the Outlaws?
We're Danielle & Russ Vincent, and we started Outlaw because we wanted to make a different kind of company.
We believe that good value doesn't mean cheaper, it means better quality, longer lasting, and more enjoyable to use.
We believe that good business practices don't have to be at odds with good social practices.
We believe that people do better when they feel better, and that good scents make people feel better.
We believe that a rising tide lifts all boats. We lift up other businesses every opportunity we get.
We believe that kindness costs nothing, but is worth more than gold.
We believe in the goodness of dogs.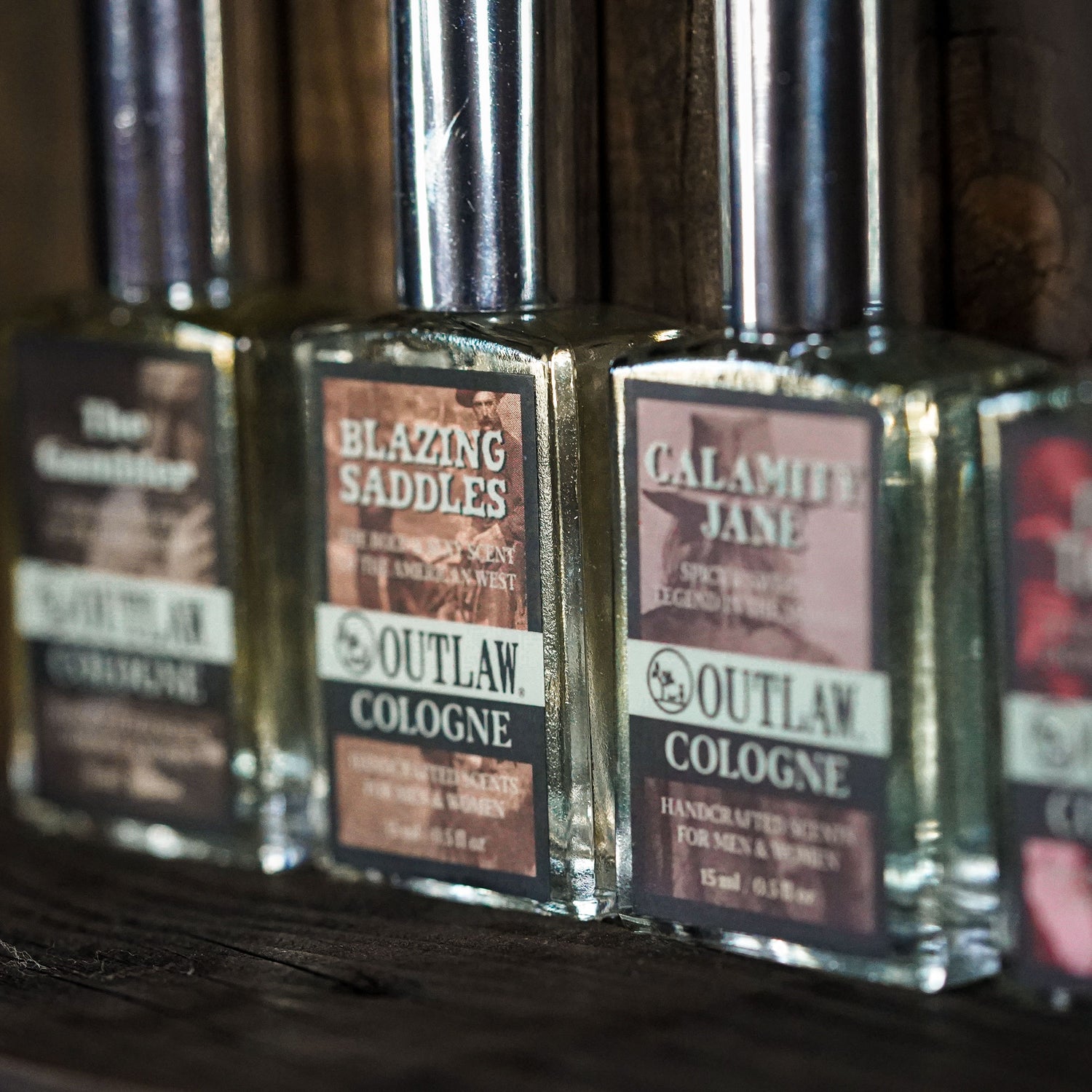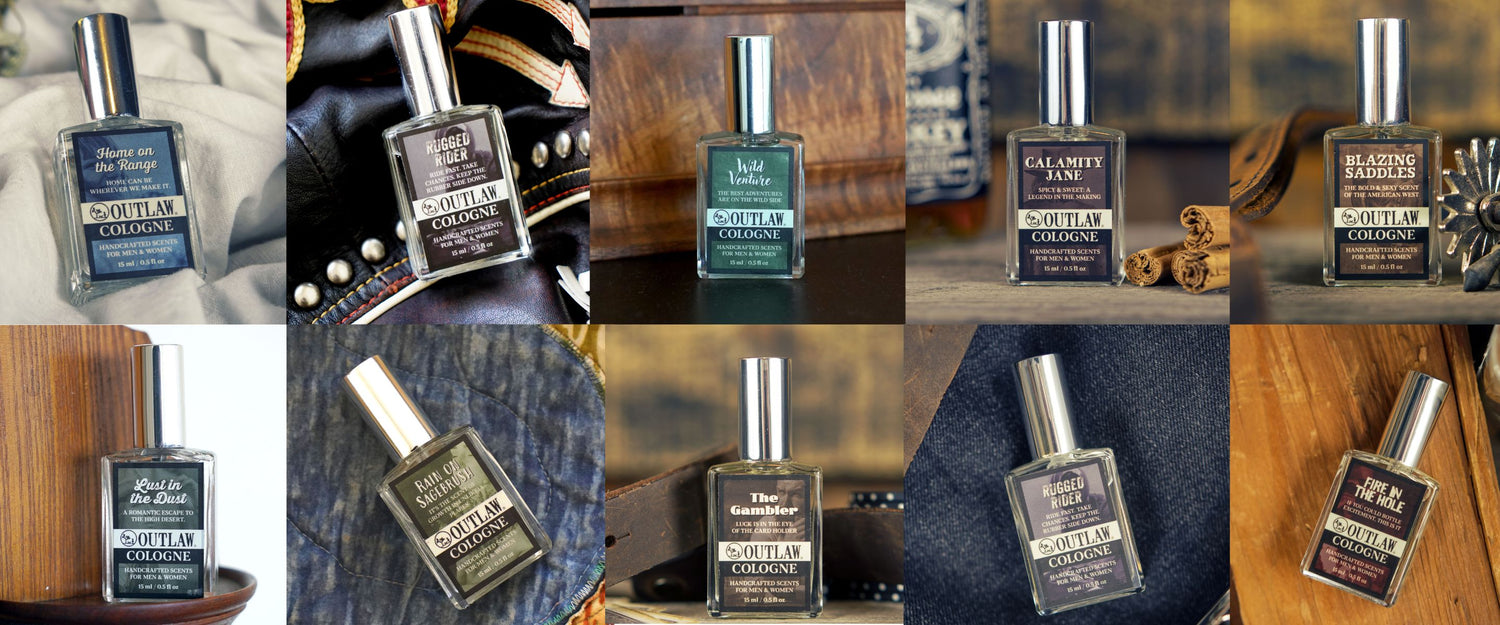 Do you love the smokey smell of campfire? How about the pungent scent of an aged whiskey? How about the peppery musk of gunpowder? Well, if you said hell yes to any of these three scents, then you need to look into the men's care products made by Outlaw.

Choosing a selection results in a full page refresh.