Warm & Wild | Clove and Campfire Beard and Hair Elixir
View Details
Show Me
Sale price
$22.00
Regular price
$24.00
Unit price
per
Show Me
Sale price
$22.00
Regular price
$24.00
Unit price
per
Sale
Sold out
This Magic Beard & Hair Elixir could RAISE THE DEAD.
What does it smell like?

Like a spicy apparition, the scent of the Cursed Cowboy filled the room. Surrounded by smells of campfire and clove, the monster opened its eyes and staggered forth into the world.

What is this beard elixir?

 

Soothes even the wildest bird nest of scraggly beard, while smelling absolutely divine.



Is it good for head hairs?

 

YES!!! Can be used as beard oil, but also makes a great hair oil for both women and men. It is the pinnacle of grooming products for both genders (pinnacle-ness not guaranteed.) This seductive and sweet yet devilishly spicy, clove and campfire beard oil is something special.

What if I don't love it?

 

All our products are 100% satisfaction guaranteed. We're emphatic about your happiness. All scents are different, and they interact with your personal body chemistry, so what smells great on one person might smell like a hot mess on another person. If you don't love it, we'll offer you another scent or give you a refund. All we ask is that you give it a try.
Who are we and what are we doing in your bullet points?

 

We are

 

Outlaw, a tiny little company in Sparks, Nevada, in the foothills of the Sierra Nevada Mountains. We live fast and take chances but keep our rubber sides down. And we wanted to make your life better, so we started this company dedicated to unique scents in peerless products.
This beard and hair elixir is truly a miracle oil.
It was a morning not unlike this morning. The house was quiet...too quiet. Even the dogs, usually on high alert for any intruder, seemed strangely nonchalant.
To say it is a "beard oil" is vastly under-selling its charms. It can be used on any hairs. Yes, it will delightfully smooth and condition even the crinkliest beards... but why does it have to stop there?
My hair is a matted disaster from years of bleaching and coloring. This jojoba and hemp seed oil-based elixir soothes and smooths my angry, frizzy mess.
This subtle beauty surrounds you with the scent of campfire and clove, like your trusted sidekicks. It's not an all-out assault on scent town like a group of banditos all trying to pile into the same getaway wagon. Trust us, your lovers and officemates will thank you.
3 oz of hand-blended beard oil goodness

What does this kind of outlaw smell like?

+

-

In long shadows before dark nights, in clothes so black they suck at the light, you know he's been to Hell and back. You can smell it on him... campfire with a touch of clove. The Survivor's Saint The Cursed Cowboy.
How to use

+

-

Trust your instincts. You're wiser than you've been led to believe.
Ingredients

+

-

A mix of natural and artificial ingredients.
Shipping & Returns

+

-

Most orders ship within a few business days and arrive within 5 business days. Situations outside of our control sometimes interfere, but we do our absolute best.

If you don't love what you ordered, please reach out to us and we'll either replace your product for free, or we'll give you a refund. If your items cost more than $100, we will issue a return label.
View full details
Smells great!
Smells super sweet and yummy! Makes my hair look so chic!
Love this so much!
Female user here. I am so happy and impressed with this elixir! The scent is divine. I used it in my hair after washing and it worked so well with my curly hair. Going to get the cologne version soon.
Came damaged
came with the cap damaged. Ended up just leaving it off and putting a wrap over it to keep good.
Well howdy to you too
The smell is awesome, has a "I've been hangin around the campfire, singing songs and catching bandits, and I don't know any songs." Really love this one!
Rad oiliness!!
This stuff is fire! Great scent, beard feels soft and silky. Outlaws shred bruh, this stuff is so legit.
Cursed cowboy
Craptastic costumer service.
Great smell
Smells great and definitely helps to tame the mountain man style beard I have.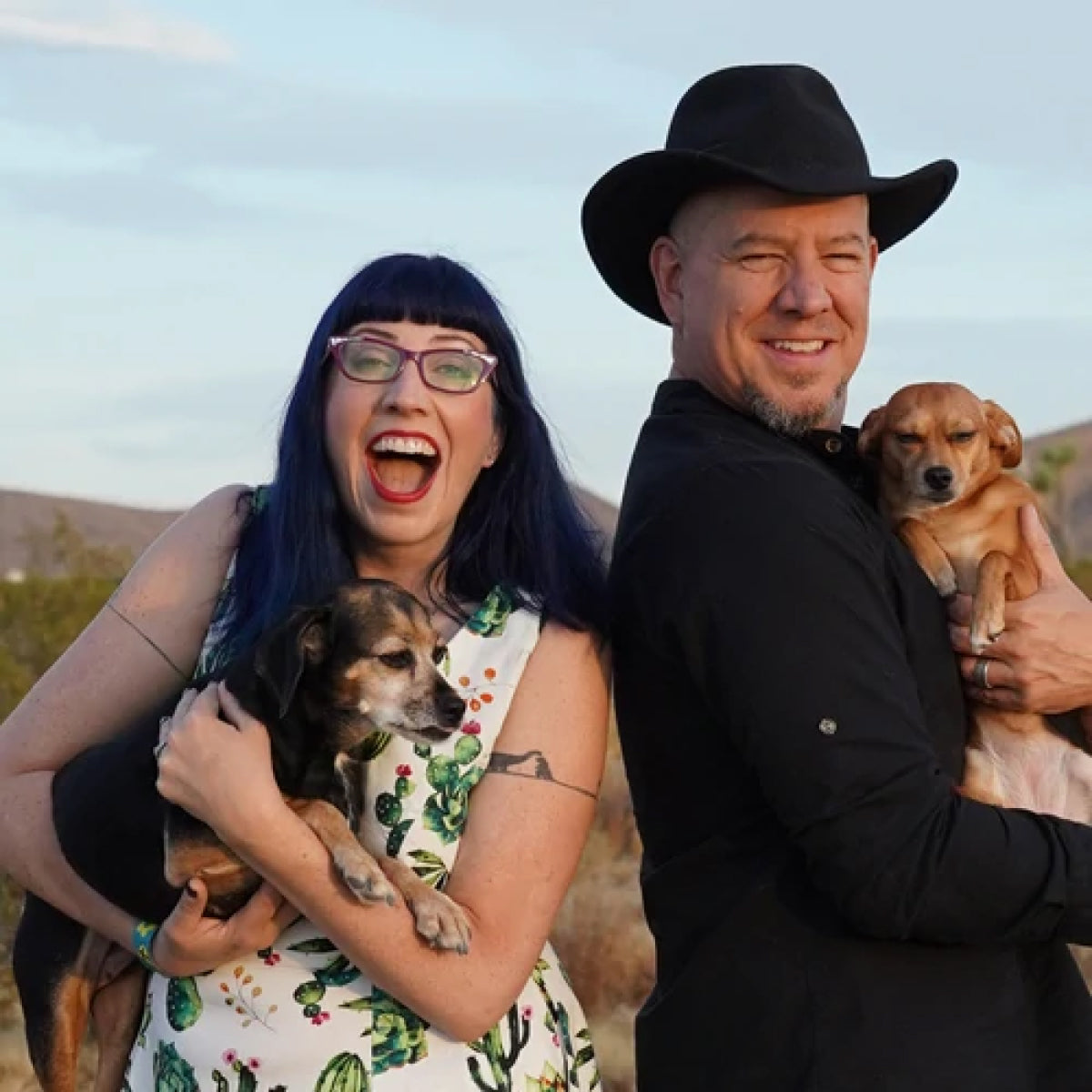 Who are the Outlaws?
We're Danielle & Russ Vincent, and we started Outlaw because we wanted to make a different kind of company.
We believe that good value doesn't mean cheaper, it means better quality, longer lasting, and more enjoyable to use.
We believe that good business practices don't have to be at odds with good social practices.
We believe that people do better when they feel better, and that good scents make people feel better.
We believe that a rising tide lifts all boats. We lift up other businesses every opportunity we get.
We believe that kindness costs nothing, but is worth more than gold.
We believe in the goodness of dogs.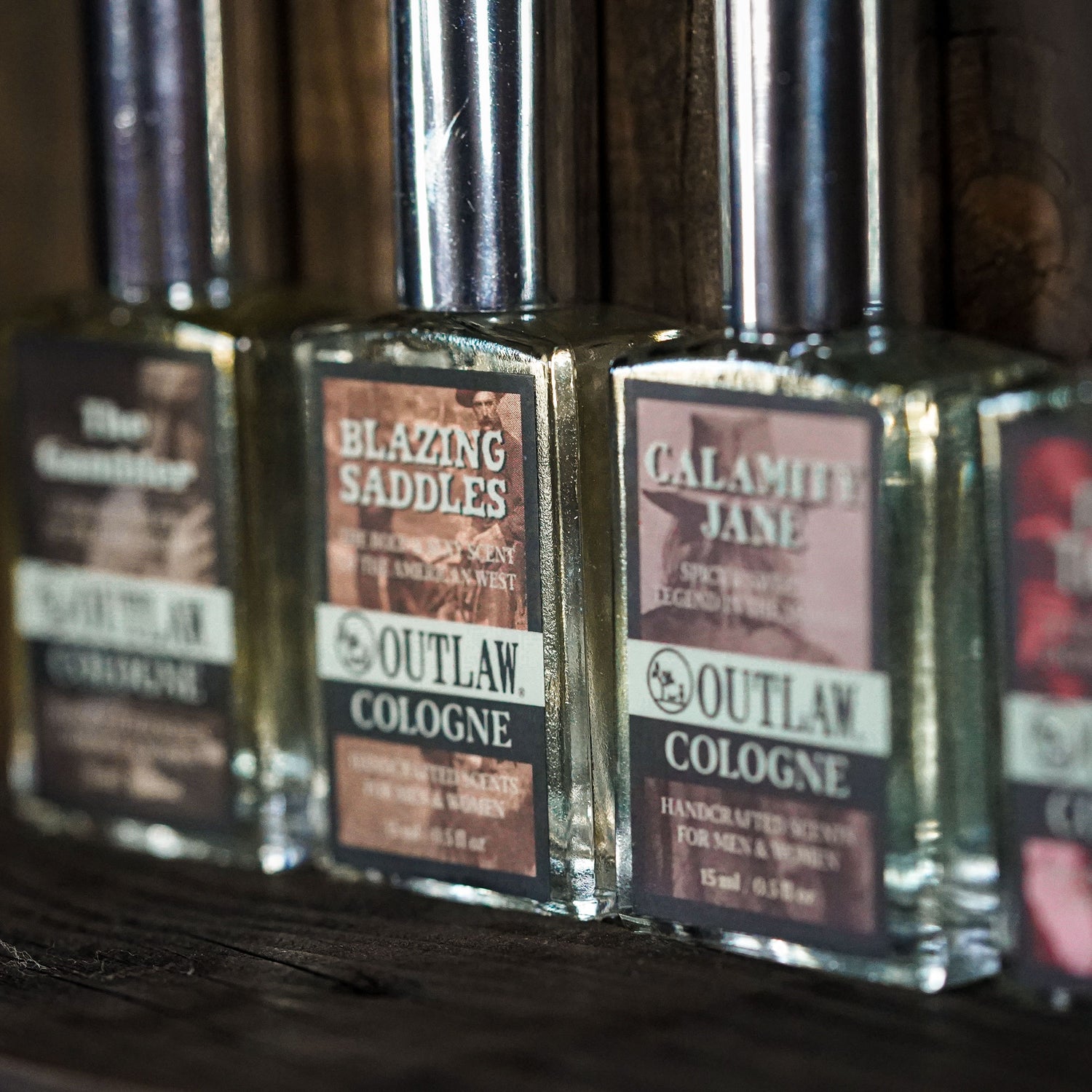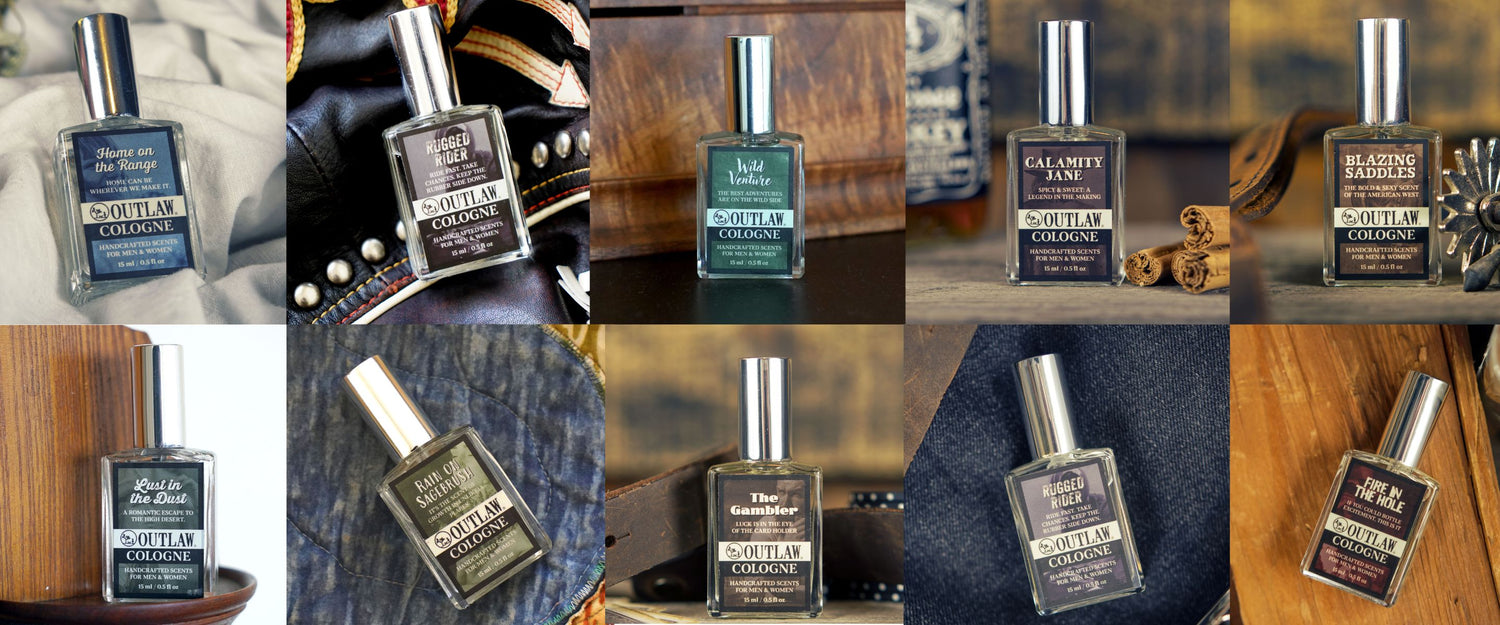 Do you love the smokey smell of campfire? How about the pungent scent of an aged whiskey? How about the peppery musk of gunpowder? Well, if you said hell yes to any of these three scents, then you need to look into the men's care products made by Outlaw.

Choosing a selection results in a full page refresh.