View Details
Show Me
Sale price
$30.00
Regular price
Unit price
per
Show Me
Sale price
$30.00
Regular price
Unit price
per
Sale
Sold out
Ride On, My Friend
The road opens up in front of you like a beautiful black velvet ribbon unfurling around every corner. It disappears and reappears in the mist far ahead of you. "Stay sharp," you think to yourself. No margins for error.
You feel the ocean spray on your face, or maybe that's the dense fog of the California coast.
You smell the cedar and ocean air, and you're riding the wind.
You are not inside.
You are not on the couch.
You are not in the land of comfort.

This is the land of adventure.
This is the land of smooth highways and curves.
This is the land of people driving fast and driving slow. There's time for them all.
This is the wide adventure that you crave. It is a road trip in your shower. It's going to delight you every single morning, just like the road does.
You were born for this.
What does this kind of outlaw smell like?

+

-

An Outlaw smells like bold, rugged adventure.
How to use

+

-

Spray on your pulse points and enjoy your amazing life
Ingredients

+

-

Made with Organic Alcohol & Natural and Artificial Fragrance.
Shipping & Returns

+

-

Most orders ship within a few business days and arrive within 5 business days. Situations outside of our control sometimes interfere, but we do our absolute best.

If you don't love what you ordered, please reach out to us and we'll either replace your product for free, or we'll give you a refund. If your items cost more than $100, we will issue a return label.
View full details
Very nice!!
The cologne has a very clean, crisp aroma to it, not heavy. Very pleased with it. Most importantly, my wife loves it.
Refreshing & crisp scent
When I want to smell like a breath of fresh air, this is my go-to.
figuring it out
Not sure of how to classify the scents.Its kinda citrus like,yet woodsy also..
LOOOOVE
the new Zephyr Ride is,,,,,AWESOME! LOVE, LOVE, LOVE!
Zephyr Ride
This stuff smells GREAT!!!!!! Another great scent from this amazing company!!!!
I LOVE THIS SCENT
PLEASE KEEP THIS COLOGNE IN STOCK! It meshes SO WELL with my favorite scent (Lust In The Dust). It gives a clean feel alongside the woodsy/smokey balance that LiTD already gives me, and I ADORE THAT. If Zephyr Ride can become a signature scent, I will but it as soon as I see it, alongside my LiTD goods so I have that perfect scent that I want to be known for! Thank you for bringing it back so I can finally test it out, and please bring the soaps/oils/etc. in the scent as well! again, I LOVE IT!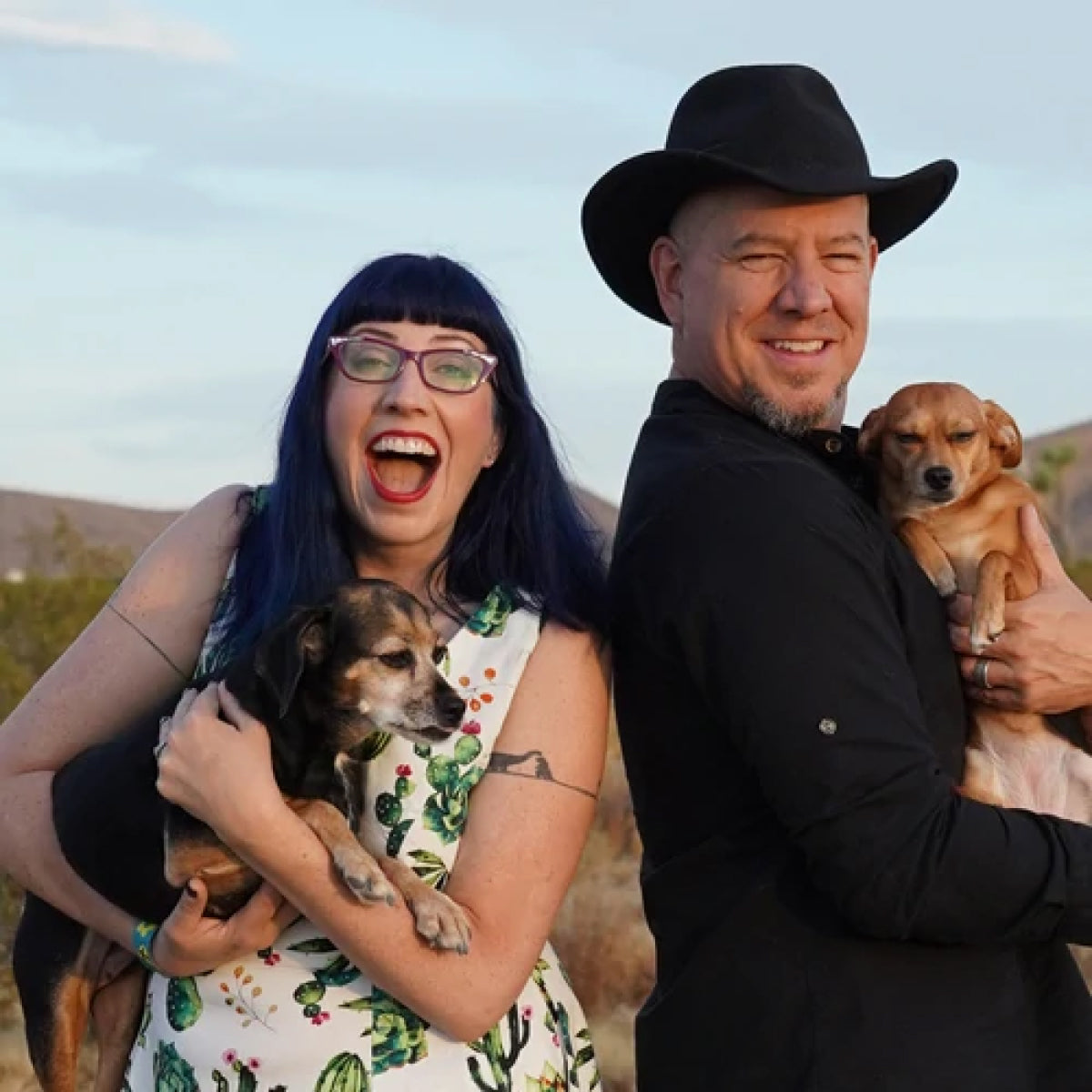 Who are the Outlaws?
We're Danielle & Russ Vincent, and we started Outlaw because we wanted to make a different kind of company.
We believe that good value doesn't mean cheaper, it means better quality, longer lasting, and more enjoyable to use.
We believe that good business practices don't have to be at odds with good social practices.
We believe that people do better when they feel better, and that good scents make people feel better.
We believe that a rising tide lifts all boats. We lift up other businesses every opportunity we get.
We believe that kindness costs nothing, but is worth more than gold.
We believe in the goodness of dogs.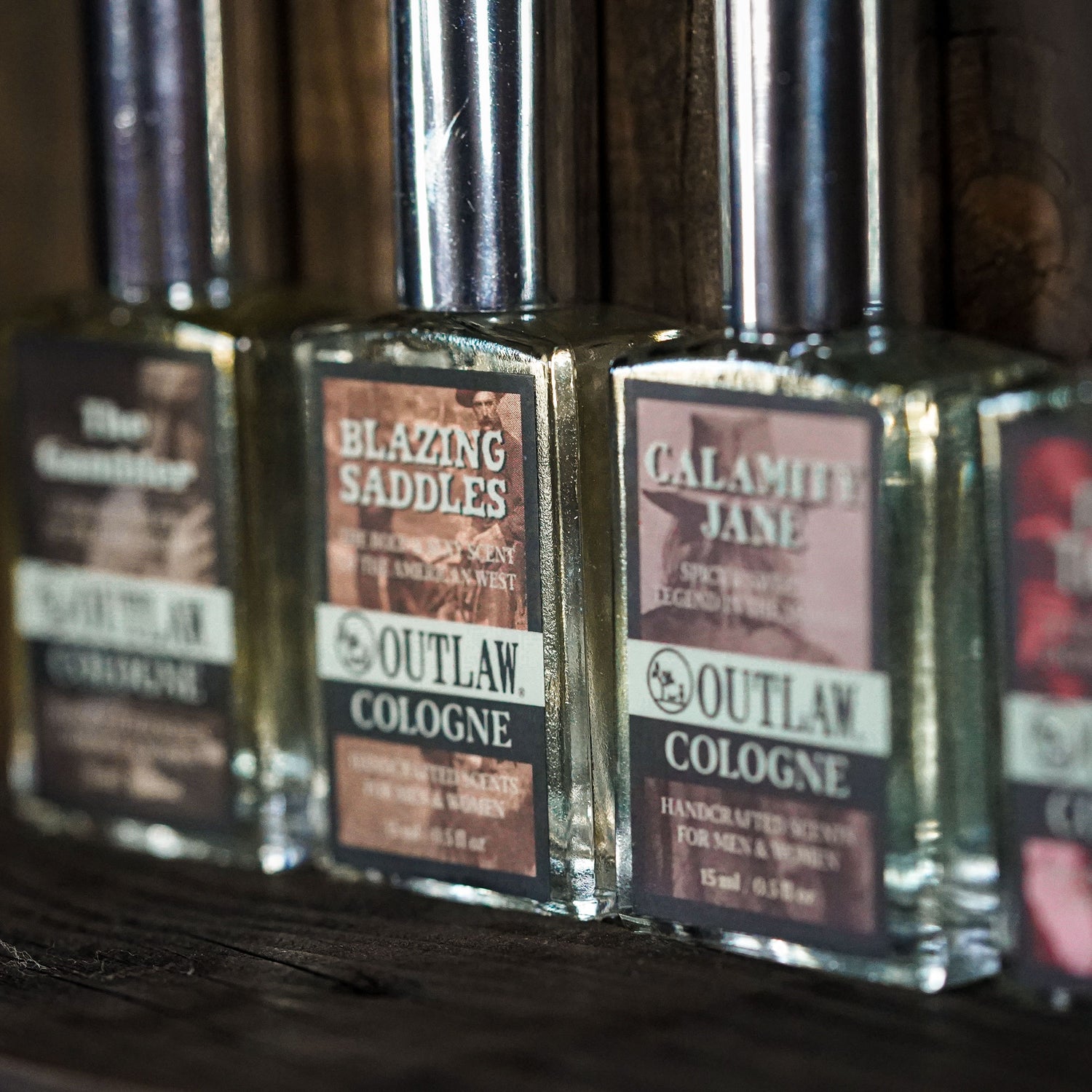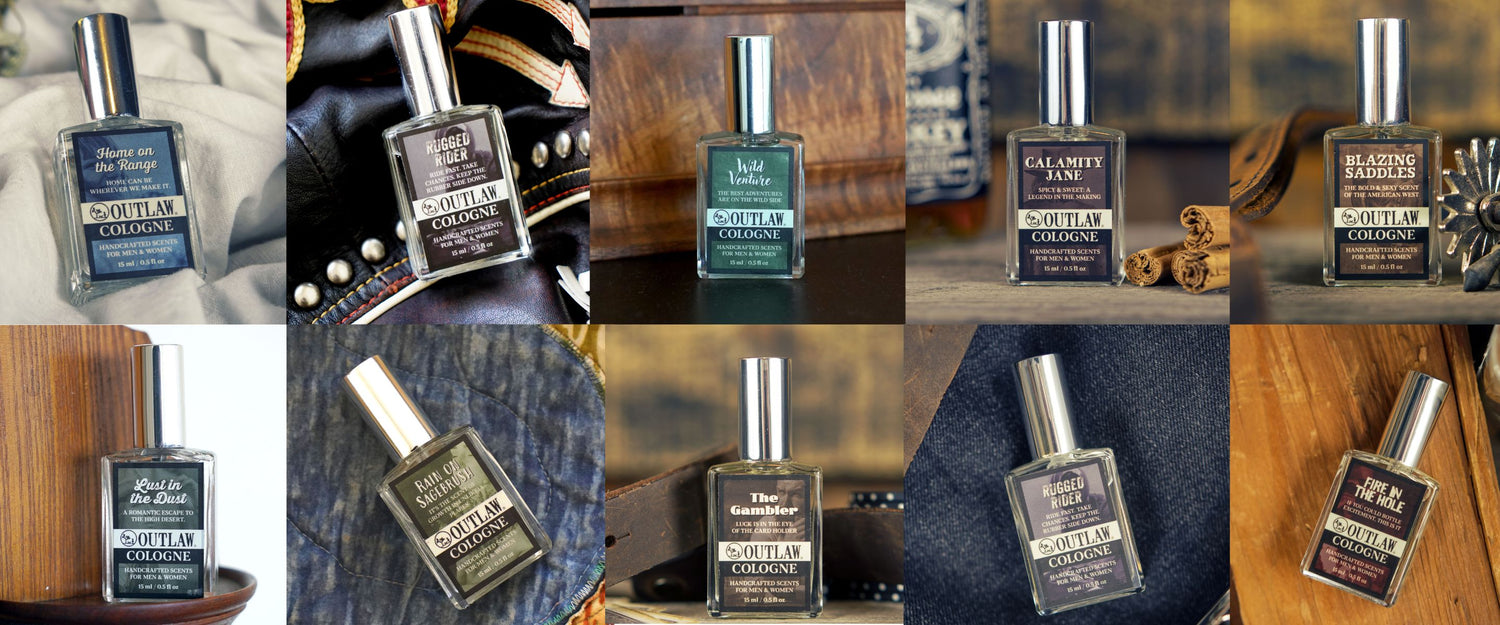 Do you love the smokey smell of campfire? How about the pungent scent of an aged whiskey? How about the peppery musk of gunpowder? Well, if you said hell yes to any of these three scents, then you need to look into the men's care products made by Outlaw.

Choosing a selection results in a full page refresh.