View Details
Show Me
Sale price
$14.00
Regular price
Unit price
per
Show Me
Sale price
$14.00
Regular price
Unit price
per
Sale
Sold out
Ride On, My Friend
The road opens up in front of you like a beautiful black velvet ribbon unfurling around every corner. It disappears and reappears in the mist far ahead of you. "Stay sharp," you think to yourself. No margins for error.
You feel the ocean spray on your face, or maybe that's the dense fog of the California coast.
You smell the cedar and sagebrush, and you're riding the wind. You smell the gasoline and asphalt (and a little motor oil), and you know this is the road.
You are not inside.
You are not on the couch.
You are not in the land of comfort.

This is the land of adventure.
This is the land of smooth highways and curves.
This is the land of people driving fast and driving slow. There's time for them all.
This is the wide adventure that you crave. It is a road trip in your shower. It's going to delight you every single morning, just like the road does.
You were born for this.
What does this kind of outlaw smell like?

+

-

A wild adventure, and we are all eager for you to EMBARK!
How to use

+

-

Pump one or two squirts into a washcloth, a bath poof (pouf? whatever. You know what I mean), or your big ol' mitt. A little goes a long way. Savor the suds. Let the scent of your best memories envelop you like the warm air of the perfect Summer day. Envision actualizing your fullest potential. Close your eyes. It's within reach! You're here, at the starting point of a new day, with nothing but your own limiting beliefs to stop you. Get out there, tiger! No one's gonna stop you! (and if they try, you're a fricken' tiger, so who fricken' cares?!? tiger 'em out of your way! you're an unstoppable beast with razors on your hands and knives in your mouth... ... ... wait, you're not a LITERAL, ACTUAL tiger, are you? In this light, I kind of wonder. I definitely see a tiger-ish look about you.)
Ingredients

+

-

Aloe Barbadensis (Aloe) Leaf Juice, Cocos Nucifera (Coconut) Oil, Potassium Hydroxide, Olea Europaea (Olive) Fruit Oil, Glycerin, Helianthus Annuus (Sunflower) Seed Oil, Cyamopsis Tetragonoloba (Guar) Gum, Rosmarinus Officinalis (Rosemary) Leaf Extract, Butyrospermum Parkii (Shea Butter), Citric Acid, Fragrance
Shipping & Returns

+

-

Most orders ship within a few business days and arrive within 5 business days. Situations outside of our control sometimes interfere, but we do our absolute best.

If you don't love what you ordered, please reach out to us and we'll either replace your product for free, or we'll give you a refund. If your items cost more than $100, we will issue a return label.
View full details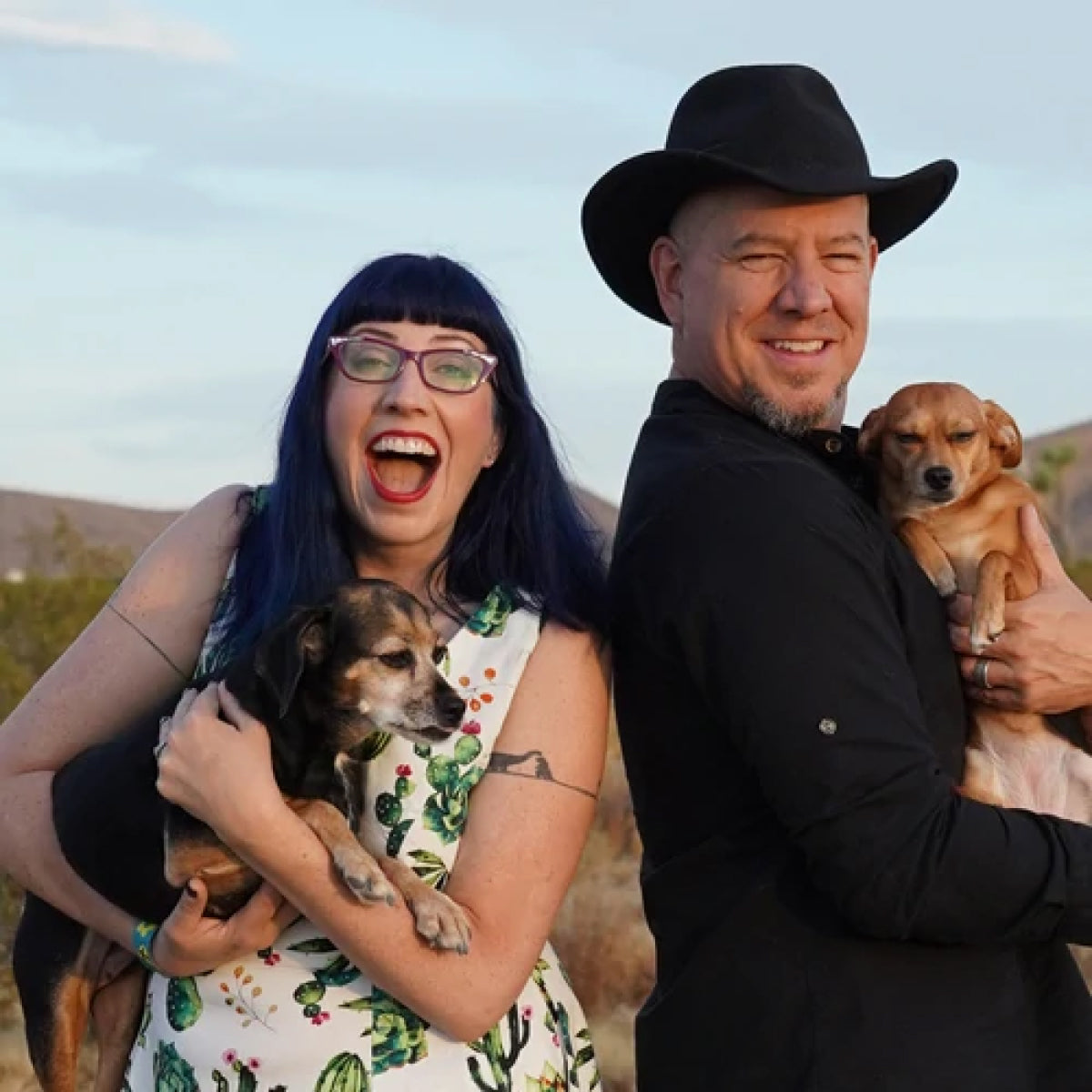 Who are the Outlaws?
We're Danielle & Russ Vincent, and we started Outlaw because we wanted to make a different kind of company.
We believe that good value doesn't mean cheaper, it means better quality, longer lasting, and more enjoyable to use.
We believe that good business practices don't have to be at odds with good social practices.
We believe that people do better when they feel better, and that good scents make people feel better.
We believe that a rising tide lifts all boats. We lift up other businesses every opportunity we get.
We believe that kindness costs nothing, but is worth more than gold.
We believe in the goodness of dogs.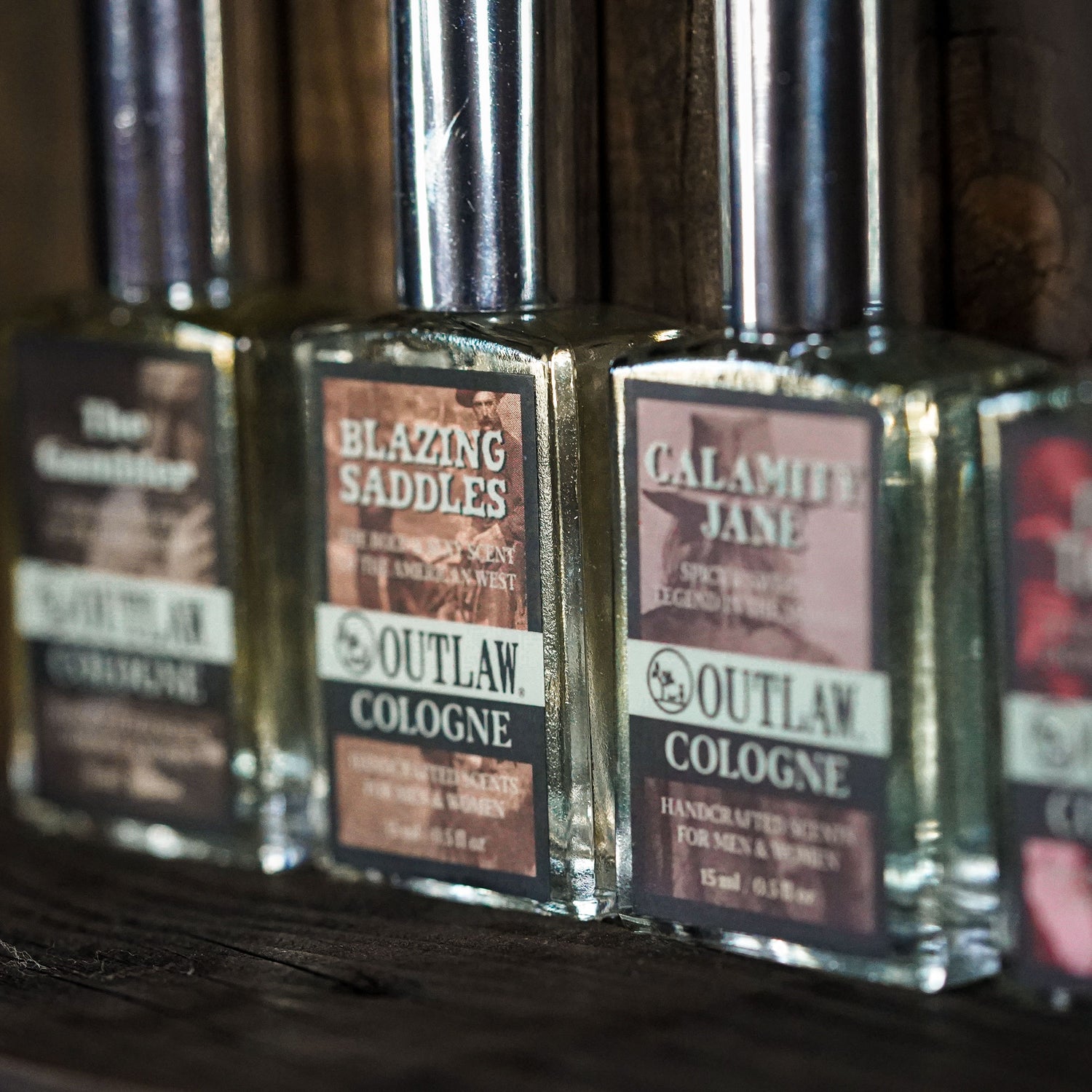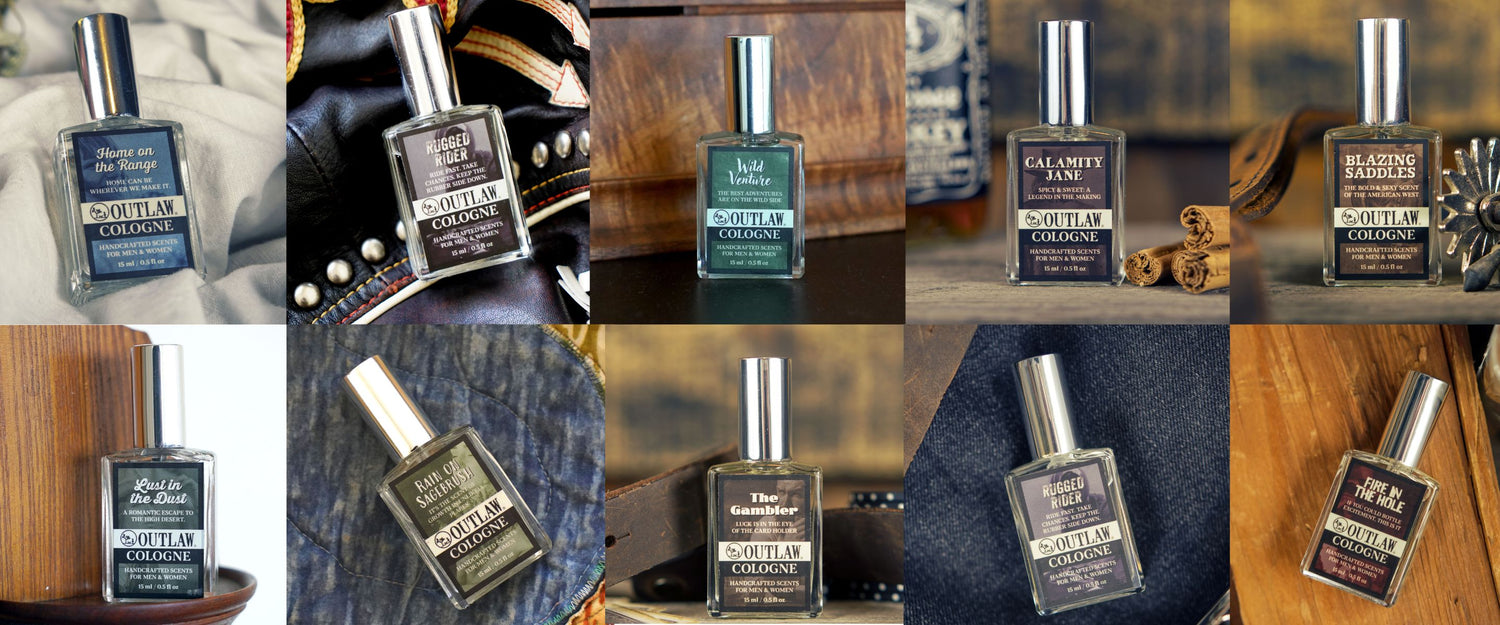 Do you love the smokey smell of campfire? How about the pungent scent of an aged whiskey? How about the peppery musk of gunpowder? Well, if you said hell yes to any of these three scents, then you need to look into the men's care products made by Outlaw.

Choosing a selection results in a full page refresh.