Your Favorite Soaps Delivered on the Regular
Want to try a variety of Outlaw's handmade, natural colognes? Heck yeah ya do! This subscription is the best way to try all the thrilling scents that Outlaw has to offer without all that pesky reordering nonsense.

Seriously, how could you go wrong? Well, ya can't. Because running with Outlaws is risk-free with our 100% satisfaction guarantee! If you don't like it, we'll make it right!
Because we know not all things will thrill all people, we have offered it in a variety of all our solid cologne. Find your scent-soundtrack!
Directions: Swirl your finger along the surface and warm the cologne up a little, rub on your pulse points (wrists, neck).
Our solid colognes are made in small batches right here in the USA. They come in very giftable and reusable kraft boxes that have an abbreviated version of the above description and contain one of a dozen different quotes. The 1 oz twist-top tin is perfect for carrying in your pocket all day.
All our scents are skin-safe and long-lasting. Because we feel like scent is a personal thing to be shared between you and those literally closest to you, these are subtle scents. They will not overpower a crowded elevator or make you "that guy with all the cologne." They're designed to create an ambiance, not an impact.
1 oz of solid cologne goodness.
What does this kind of outlaw smell like?

+

-

A wild adventure, and we are all eager for you to EMBARK!
How to use

+

-

Trust your instincts. You're wiser than you've been led to believe.
Ingredients

+

-

Theobroma Cacao (Cocoa) Seed Butter, Cera Alba (Beeswax), Vitis Vinifera (Grape) Seed Oil, Ascorbic Acid (Vitamin C), Alpha Tocopherol (Vitamin E), Rosemary Seed Extract, and Fragrance Oil.
Shipping & Returns

+

-

Most orders ship within a few business days and arrive within 5 business days. Situations outside of our control sometimes interfere, but we do our absolute best.

If you don't love what you ordered, please reach out to us and we'll either replace your product for free, or we'll give you a refund. If your items cost more than $100, we will issue a return label.
View full details
Excellent Cologne!
I love the variety my husband gets with this subscription. He loves the solid cologne so much and has requested I always give him solids now. He really enjoyed the Calamity Jane scent. He thought it wouldn't be "mannish" enough, but it was and it's was a sexy scent on him! Highly recommend this!
Solid Colognes Sampler
I think it's a great idea. I only wish that the scent lasted longer. I can't afford 70.00 for the spray right now.
Variety of Scents of Solid Cologne
Got my order today, one of the items being the Variety of Scents of Solid Cologne. As usual the quality is outstanding and they smell great. I probably won't do the Variety of Scents for solid cologne anymore just because I figured I'd add at least one new scent to the Blazing Saddles I already had, but I just got two more Blazing Saddles lol. Oh well, the good news is that I do really like the scent and next time I'll just order some other ones manually.
Bad ass Cologne
Easy to use. Keep it in my trucks console
"What's more exciting than opening a package of soap you ordered to find a surprise inside too. Brings me back to being a kid and getting Cracker Jacks and digging through the box for the surprise." — April

"I have tried a couple of these type of soap subscriptions, and finally found one that I love. I love the scents and the lather you get." — Thomas

"These products are AMAZING. I refuse to use anything else. The subscription box is a life saver and honestly is so affordable." — Miranda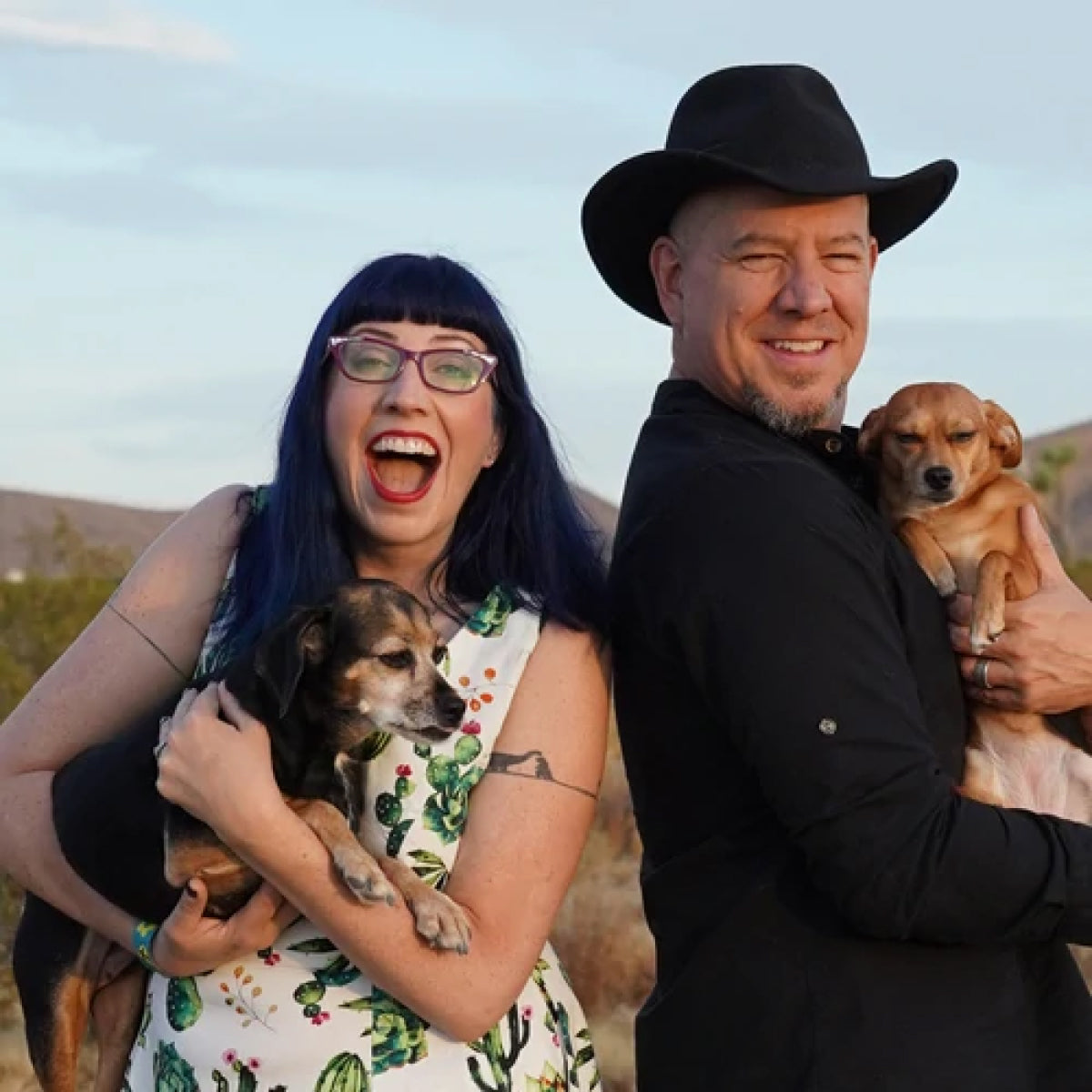 Who are the Outlaws?
We're Danielle & Russ Vincent, and we started Outlaw because we wanted to make a different kind of company.
We believe that good value doesn't mean cheaper, it means better quality, longer lasting, and more enjoyable to use.
We believe that good business practices don't have to be at odds with good social practices.
We believe that people do better when they feel better, and that good scents make people feel better.
We believe that a rising tide lifts all boats. We lift up other businesses every opportunity we get.
We believe that kindness costs nothing, but is worth more than gold.
We believe in the goodness of dogs.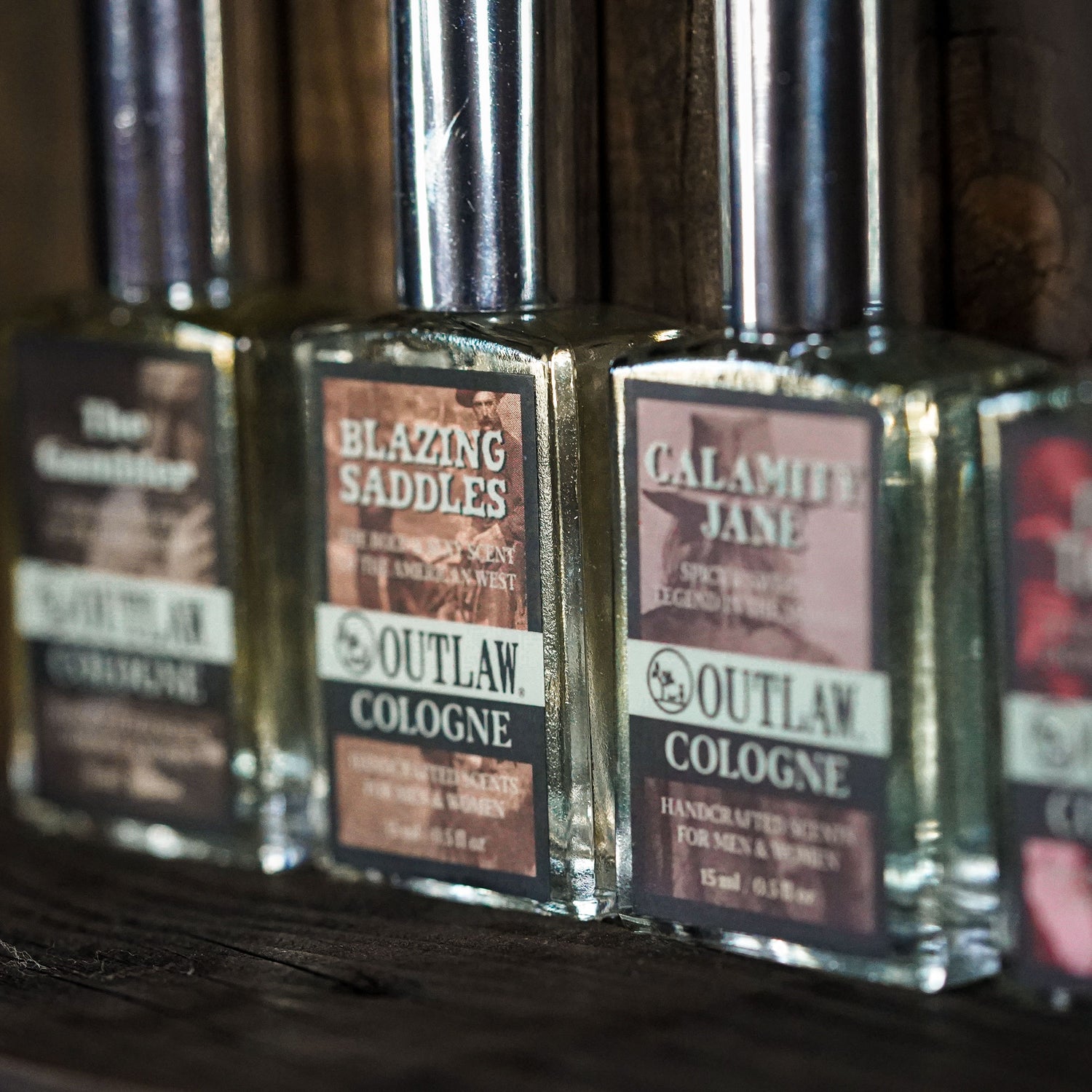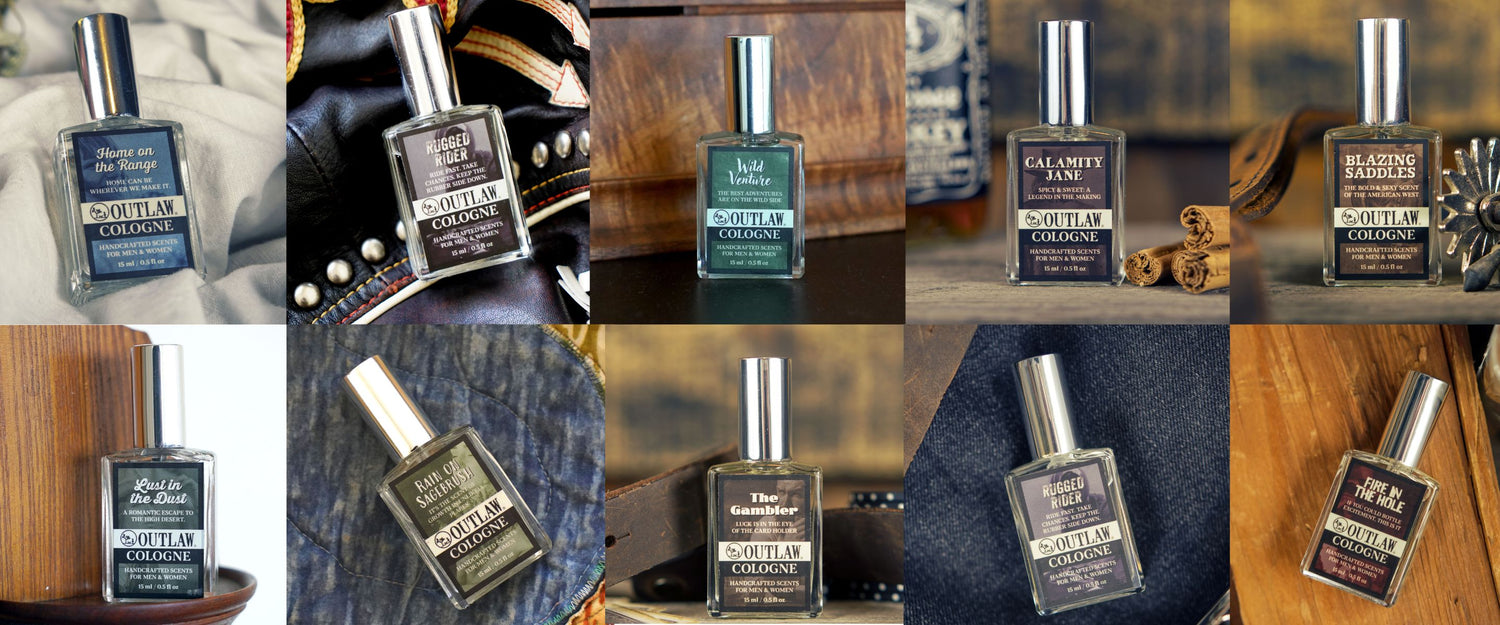 Do you love the smokey smell of campfire? How about the pungent scent of an aged whiskey? How about the peppery musk of gunpowder? Well, if you said hell yes to any of these three scents, then you need to look into the men's care products made by Outlaw.

Choosing a selection results in a full page refresh.