Start your engines with Leather, Musk, and Sandalwood
View Details
Show Me
Sale price
$30.00
Regular price
Unit price
per
Show Me
Sale price
$30.00
Regular price
Unit price
per
Sale
Sold out
Start Your Engine!

Top notes: Musk
Heart notes: Worn Leather
Base notes: Sandalwood

Just because the road's been rough doesn't mean it hasn't been worthwhile.
If anything, the roughness of the road has created the exact opportunity you needed to be the person you are today. You're ready for the ride no matter where it takes you.
The scent of the road is the one you wanna carry with you: leather, gasoline, and maybe a little musk (because you're a sexy beast).
Let's start your engine!
What does this kind of outlaw smell like?

+

-

An Outlaw smells like bold, rugged adventure.
How to use

+

-

Each sample is its own wonderous experience of a shifting blend of adventurous scents. We recommend that you use each for one day (so you don't get too far away from the first ones) and then order your favorite immediately!
Ingredients

+

-

A mix of natural and artificial ingredients.
Shipping & Returns

+

-

Most orders ship within a few business days and arrive within 5 business days. Situations outside of our control sometimes interfere, but we do our absolute best.

If you don't love what you ordered, please reach out to us and we'll either replace your product for free, or we'll give you a refund. If your items cost more than $100, we will issue a return label.
View full details
A Scent of Nostalgic Bliss!
Rugged Rider has become one of my go-to fragrance, a comforting aroma that never fails to transport me to a realm of cherished memories. From the very first whiff, I was instantly transported back to those exhilarating escapades with my beloved wife, seeking solace and adventure in hotel rooms away from the chaos of the world. This scent, reminiscent of that distinct hotel ambiance, evokes a wave of warmth and familiarity that fills my heart with joy. The harmonious blend of musk, worn leather, and sandalwood notes creates a captivating symphony that resonates with my senses. Rugged Rider is more than just a fragrance; it's a time machine that effortlessly brings back those treasured moments. I simply can't get enough of it!
My 2nd "Go-To" Scent
While Blazing Saddles has been my "Go-To" scent for the past few years, my receipt of Rugged Rider is now a close 2nd in my cologne repertoire! Love me some of that Rider!
I like it !!
It's another unique scent from Outlaw. They definitely got this cologne thing perfected. I wish they would make shampoo that smells this good.
Saddle Up Cowboy!
Leather, musk and sandalwood, what a fantastic combination. The leather and musk make it unique and interesting while the sandalwood pulls it all together. I like the cologne better than the body wash, both are good, just a little different.
Love it!
Always been a fan of a good musk cologne. The other scents added to it help tone it down just a bit.
Clean but not my thing
This sent smelled clean but a little too much like clean laundry. I know a lot of people love those kinds of fragrances, but it was just not for me.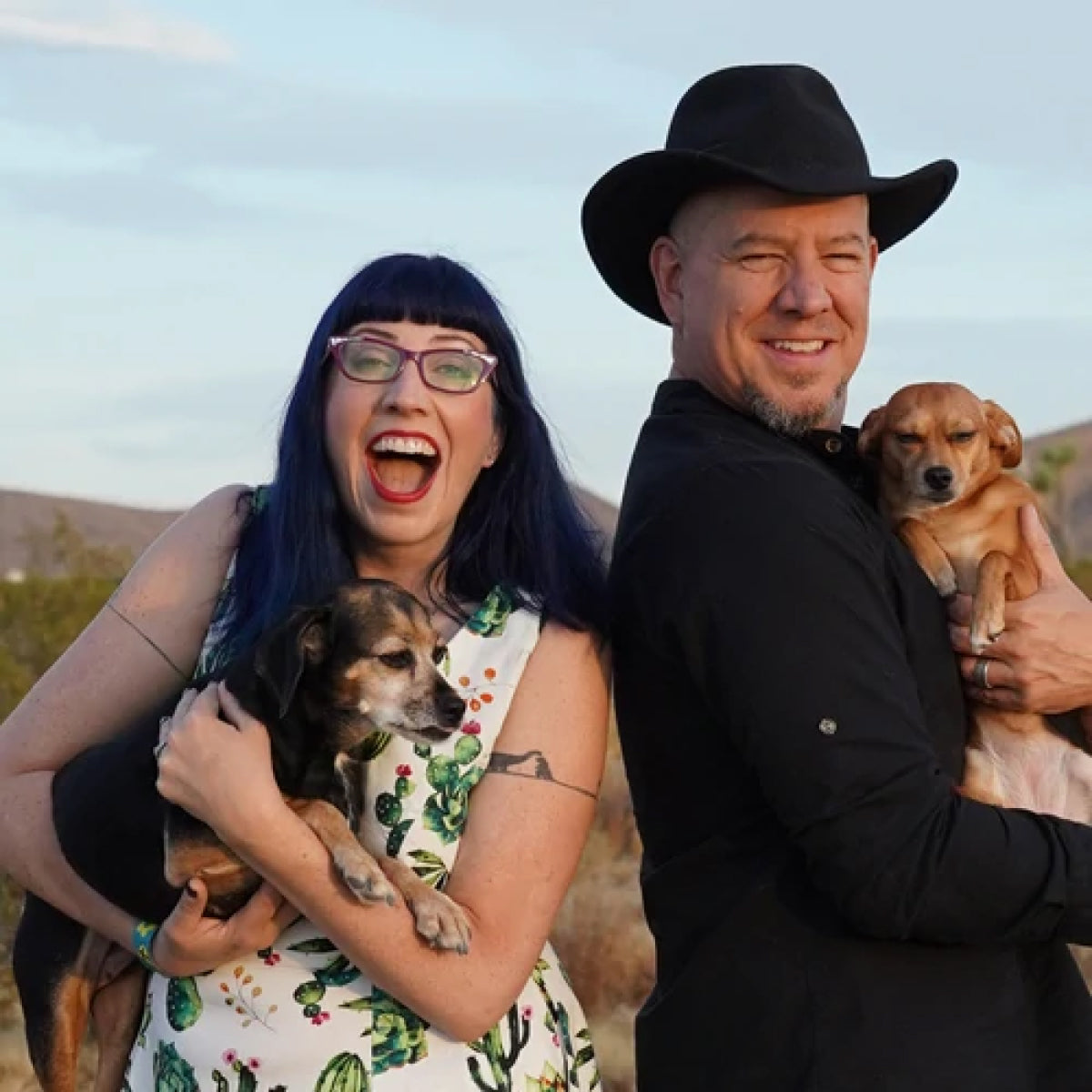 Who are the Outlaws?
We're Danielle & Russ Vincent, and we started Outlaw because we wanted to make a different kind of company.
We believe that good value doesn't mean cheaper, it means better quality, longer lasting, and more enjoyable to use.
We believe that good business practices don't have to be at odds with good social practices.
We believe that people do better when they feel better, and that good scents make people feel better.
We believe that a rising tide lifts all boats. We lift up other businesses every opportunity we get.
We believe that kindness costs nothing, but is worth more than gold.
We believe in the goodness of dogs.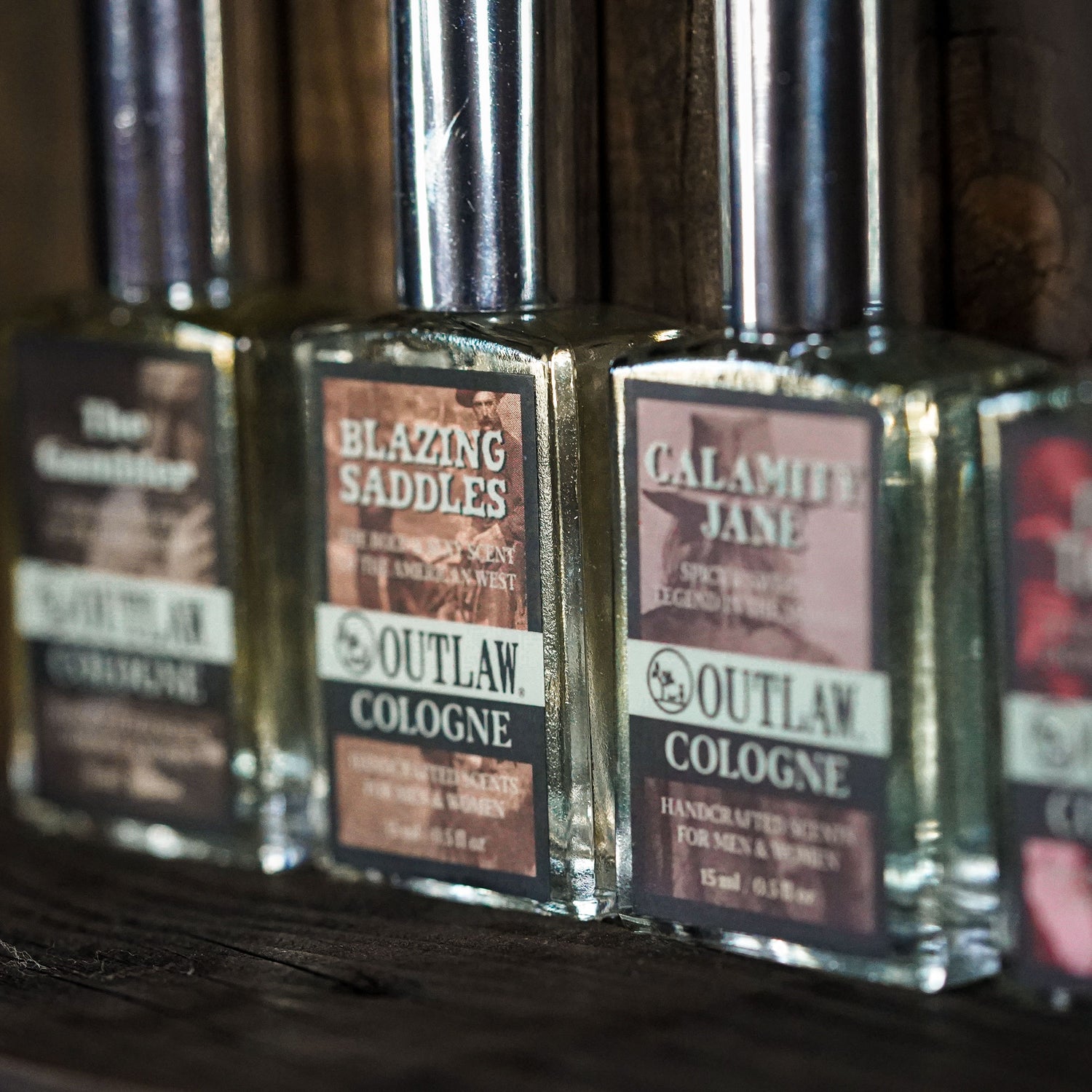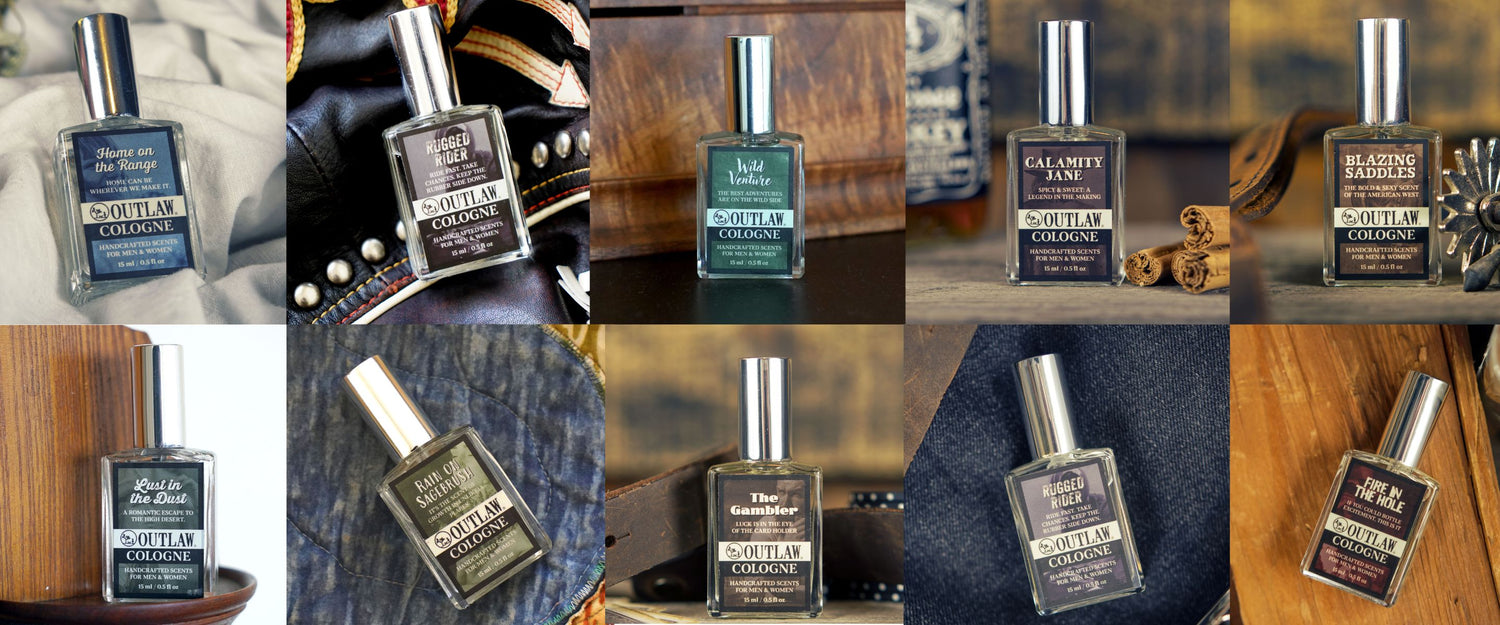 Do you love the smokey smell of campfire? How about the pungent scent of an aged whiskey? How about the peppery musk of gunpowder? Well, if you said hell yes to any of these three scents, then you need to look into the men's care products made by Outlaw.

Choosing a selection results in a full page refresh.