View Details
Show Me
Sale price
$30.00
Regular price
Unit price
per
Show Me
Sale price
$30.00
Regular price
Unit price
per
Sale
Sold out
Like being in Love
Sunshine through the grass.
The grass in your hair, tickling the back of your neck
Laughing. Laughing with the person who you think you might just be falling in love with.

It is a magical Summer. It feels like the sky is open above you, with the clouds that look like they could almost be something you could ride on with this person… This new, wonderful, laughing person.
They smell like sunshine.
This is what you were made for.
This is who you were made for.

Summertime
Rolls, rolls, rolls.

Our Rolling in Sunshine Cologne invites you to fall in love with the scents of grass, sunshine, and lavender.
Outlaw scents are skin-safe and long-lasting. Because scent is a personal thing to be shared between you and those closest to you, Outlaw cologne will not overpower a crowded elevator or make you "that guy with all the cologne." They're designed to create an impression, not an impact.
What does this kind of outlaw smell like?

+

-

An Outlaw smells like bold, rugged adventure.
How to use

+

-

Spray on your pulse points and enjoy your amazing life
Ingredients

+

-

Made with Organic Alcohol & Natural and Artificial Fragrance.
Shipping & Returns

+

-

Most orders ship within a few business days and arrive within 5 business days. Situations outside of our control sometimes interfere, but we do our absolute best.

If you don't love what you ordered, please reach out to us and we'll either replace your product for free, or we'll give you a refund. If your items cost more than $100, we will issue a return label.
View full details
All is good!
Like the Rolling in sunshine cologne, I have not been disappointed in any products from Outlaw. They really do knock the scents out of the park. I really enjoy having the 4 for $40 for the colognes as well because of you're like me, you like to have a variety without breaking the bank. I highly recommend their products to anyone!
Outlaw is awesome
These products always deliver better than I expected, Calamity Jane is my favorite but now I'm trying rain on Sagebrush cologne...everyone loves the scent !! Seriously you cannot go wrong with this company!!! My husband loves the scents also ...he uses beard oil also ...very good products.
SUNSHINE
What can I say,,,another product that does not disappoint!! Rolling in Sunshine is AMAZING and BEAUTIFULLY HAPPY!!!!😊
Sunny Clean Scent!
This is a wonderful scent that just registers like clean laundry on a clear sunny day! It doesn't overpower or feel like it's too much like a club smell. It's perfect for those family outings or walking your dog in the park. If you're looking for something that just smells fresh, this is it!
Absolutely love this scent
I have absolutely loved the Rolling in Sunshine scent - it is fresh and soft - like a wonderful summer morning. First time I have actually used a scent daily, and I look forward to putting it on. I am looking forward to The Outlaw offering more than just the cologne in this scent!
Great stuff!
Love most if the scents! I order a bunch a lot for my relatives to try@ I just wish you guys would make after shave lotions!?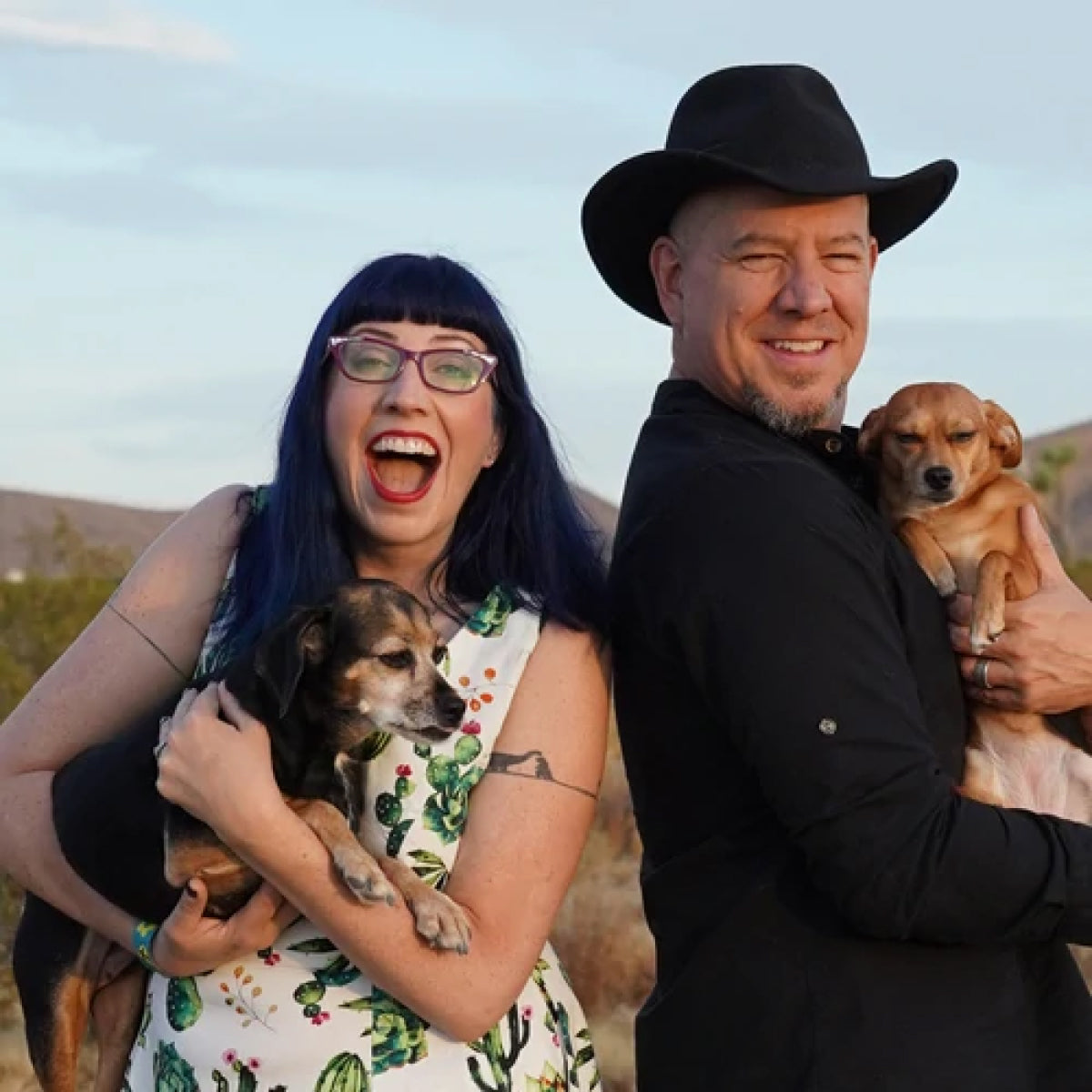 Who are the Outlaws?
We're Danielle & Russ Vincent, and we started Outlaw because we wanted to make a different kind of company.
We believe that good value doesn't mean cheaper, it means better quality, longer lasting, and more enjoyable to use.
We believe that good business practices don't have to be at odds with good social practices.
We believe that people do better when they feel better, and that good scents make people feel better.
We believe that a rising tide lifts all boats. We lift up other businesses every opportunity we get.
We believe that kindness costs nothing, but is worth more than gold.
We believe in the goodness of dogs.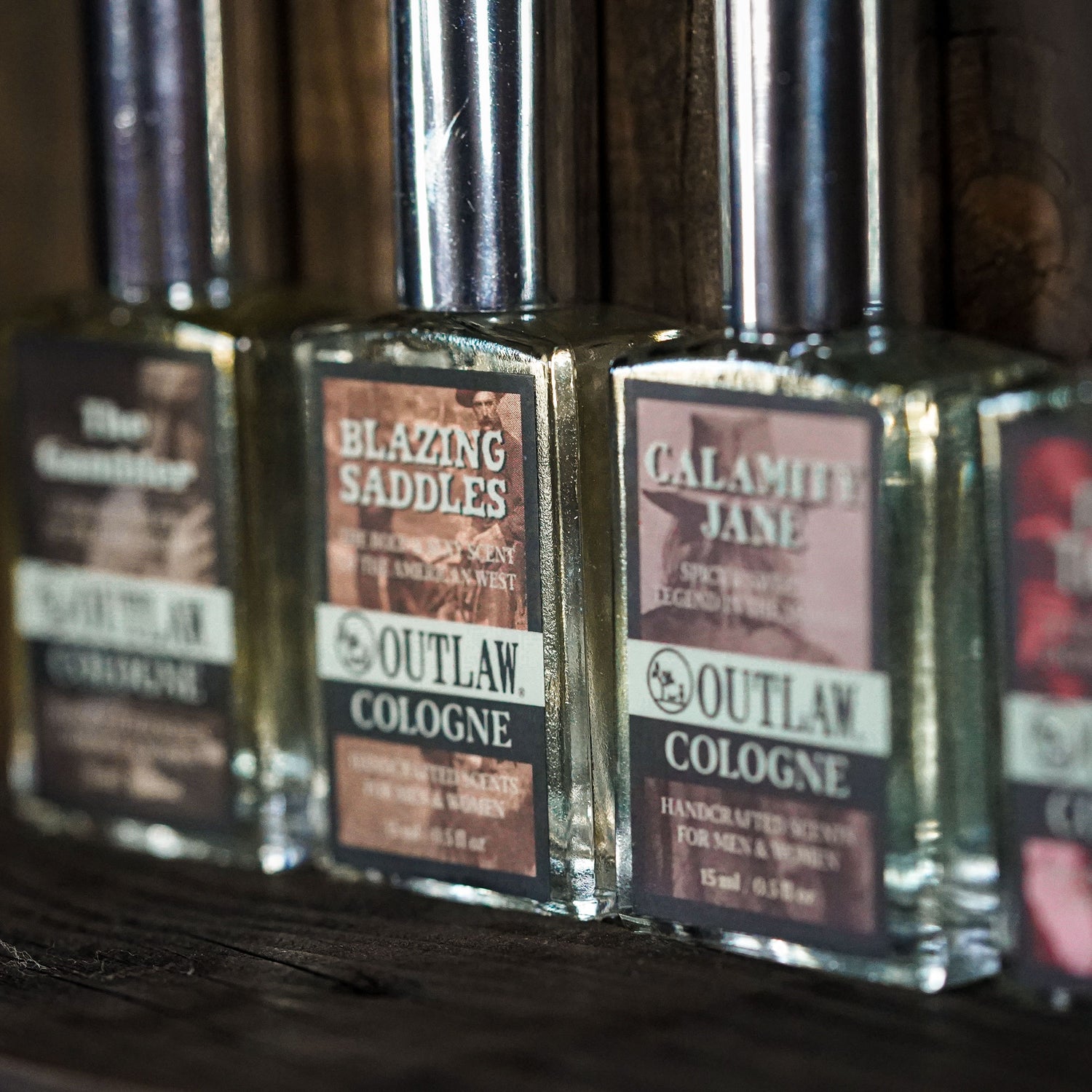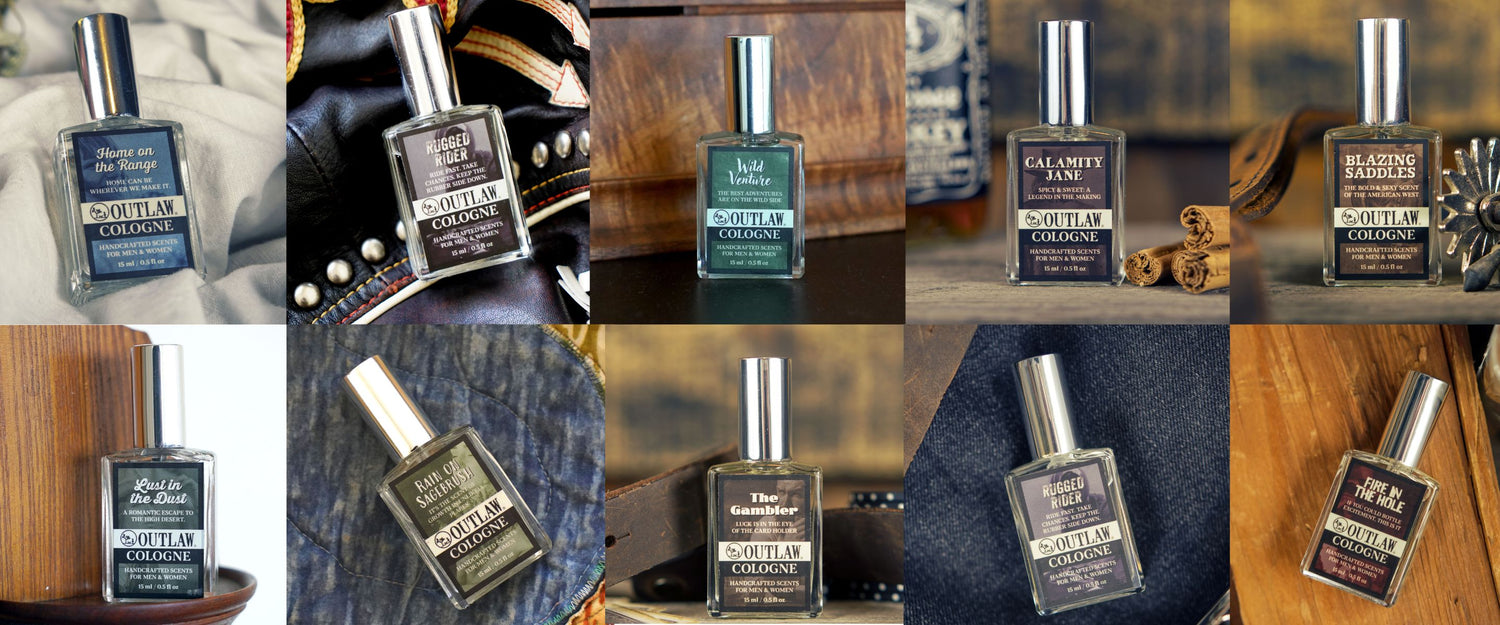 Do you love the smokey smell of campfire? How about the pungent scent of an aged whiskey? How about the peppery musk of gunpowder? Well, if you said hell yes to any of these three scents, then you need to look into the men's care products made by Outlaw.

Choosing a selection results in a full page refresh.