...because life doesn't have to smell like an outhouse.
View Details
Show Me
$6.00
Sale price
$6.00
Regular price
Unit price
per
Show Me
$6.00
Sale price
$6.00
Regular price
Unit price
per
Sale
Sold out
Try Outlaw Air Fresheners, because life doesn't have to smell like an outhouse.

Side note: I feel like that's a slogan-in-the-making, somehow.
Does your horse-powered covered-wagon smell like it's been rode hard and put up wet?
Does your gym locker smell like a footlocker?
Does your outhouse smell like… an outhouse?
Get Outlaw air fresheners in one of our most popular scents, The Gambler!

Wherever your travels take you, bring the Outlaws on your adventures.
These true-to-scent, American-made air fresheners (in our lovely state of Nevada!) are your perfect sidekicks to bring the subtle badassery of Outlaw to your getaway vehicle (or just your home getaway).
"So...I received a package in the mail yesterday. I placed the air freshener in my truck, and now today mixed with the present leather upholstery in it, it smells like Clint Eastwood stole my truck, went to a dirty, swanky bar, played poker in the back room, fought, and wrestled the regulars over a bad hand, got into a gunfight, won of course, and left his dust-covered cowboy boots on the floorboard." - Bo
With a testimonial like that, how can you refuse these icons of American splendor? Plus, they're light, so you can carry 'em wherever you go... my personal favorite is sticking 'em in my suitcase so everything smells fully Outlaw when I arrive.

Get 'em for $4 apiece! If you don't know which one you want, we want you to try them all so we're offering all six for $18!!!
Note about longevity: The longevity of the scent lasts in direct proportion to how much air exposure the air freshener gets. When you first remove it fully from the package, it's like -- BAM -- tons of scent. But over a week, and definitely over two weeks, the scent fades. If you'd like to make your Outlaw Air Freshener last, don't pull it out of the plastic sheath all at once like The Last Odor Warrior. Instead, crack open the top of the plastic and slowly undress your Air Freshener over a few weeks (it sounds sexier than it is... sorry / not sorry).
Each disk weighs hardly anything at all - .3oz - and comes in a clear plastic wrapper.
Because oils can stain or damage clothes and furniture, do not leave your air fresheners touching anything. They were into social distancing before it was cool.
What does this kind of outlaw smell like?

+

-

You'll smell down-to-the-bone authentic — swaggering with the rugged scents of bourbon, tobacco, and leather — unlike the others in the room who are sweatin' bullets from your undeniable charm. No need to take your chances here — The Gambler's your secret trick to smelling sharp (that you'll never give away).
How to use

+

-

Hang from your rear-view (or any protruding place that needs a little freshening-up, Outlaw style). If you'd like to extend the life of your fresheners, peel back the plastic a little at a time over several weeks, rather than unsheathing it like a wild knight heading into battle against an 8-headed dragon. WARNING: Do not set against wood or clothing. The fragrance will stain.
Ingredients

+

-

Made with cardboard & a blend of natural and artificial fragrances.
Shipping & Returns

+

-

Most orders ship within a few business days and arrive within 5 business days. Situations outside of our control sometimes interfere, but we do our absolute best.

If you don't love what you ordered, please reach out to us and we'll either replace your product for free, or we'll give you a refund. If your items cost more than $100, we will issue a return label.
View full details
Nice little freshener.
Just opened this up tonight. The smell is hard to describe but I can't stop smelling my hands after handling the thing. Hung up in my living room slightly in its sleeve and gives off plenty scent. Very nice and unique.
Outstanding
Bigger than I expected to be but wow makes my ride smell AWESOME!
Now we're talking!
Hung this air freshener in our bedroom. Its a nice sized room with a king bed and the freshener hangs on the far side of the room under a lamp. Everytime I walk in the room I smell the Gambler. Im eager to sniff how long it lasts, but so far (2 weeks) so good! I LOVE the unique aromas this company has.
Yeahhhhh!
Right On Darn Earthy! Makes ya kinda, well, you know.
"I now have the best smelling Subaru Forester in NE Texas! No artificial smell. Clean, fresh, good. Yea." — Karole

"I got extra hair on my chest by just hanging this in my truck. Pulled up to get fuel and the lot lizards flocked like flies to dookie." — Skeeter

"I hung one in my workroom and when my granddaughter came over for a visit she said, 'Grandma! It smells so good in here!' I will definitely be keeping a supply of air fresheners on hand!" — Eddie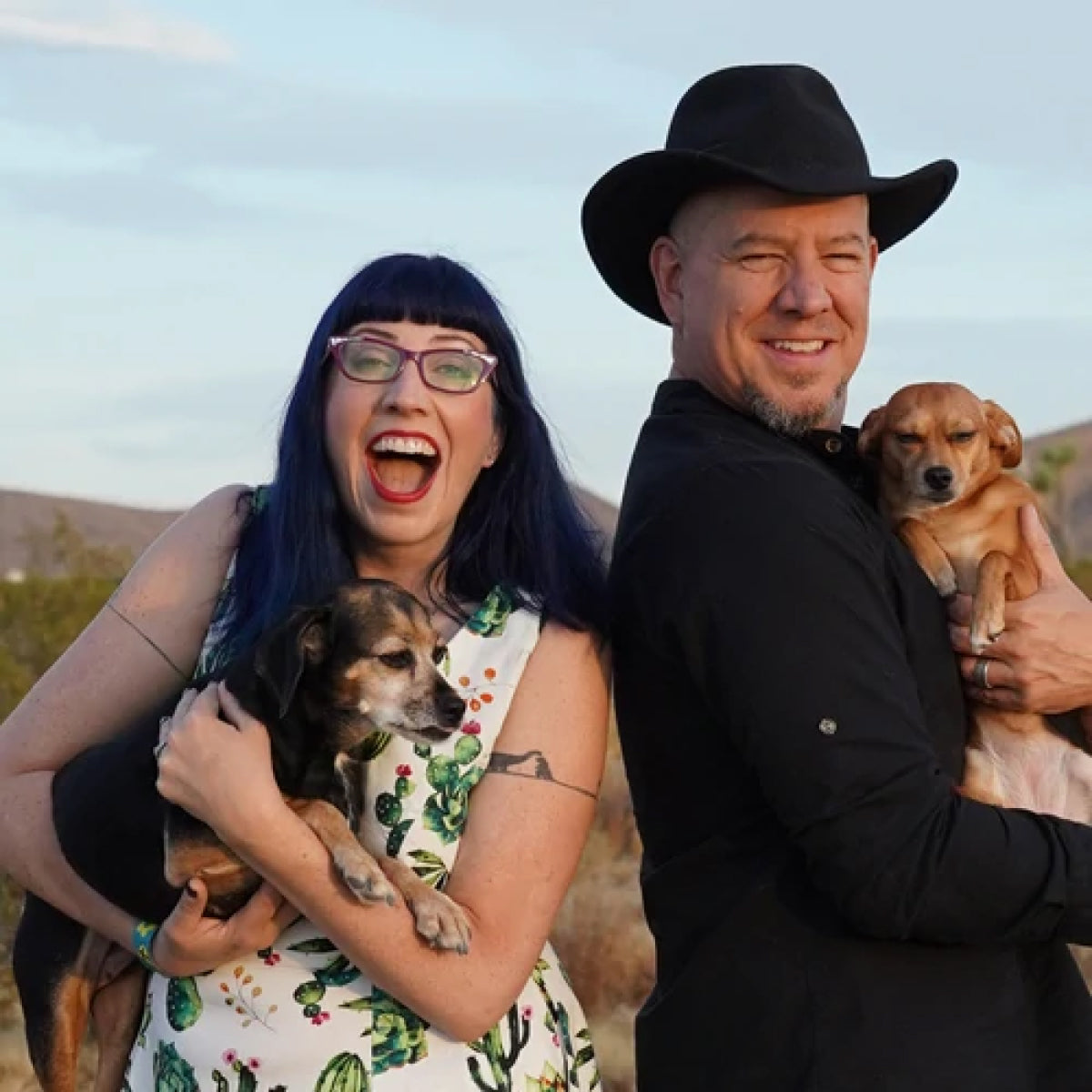 Who are the Outlaws?
We're Danielle & Russ Vincent, and we started Outlaw because we wanted to make a different kind of company.
We believe that good value doesn't mean cheaper, it means better quality, longer lasting, and more enjoyable to use.
We believe that good business practices don't have to be at odds with good social practices.
We believe that people do better when they feel better, and that good scents make people feel better.
We believe that a rising tide lifts all boats. We lift up other businesses every opportunity we get.
We believe that kindness costs nothing, but is worth more than gold.
We believe in the goodness of dogs.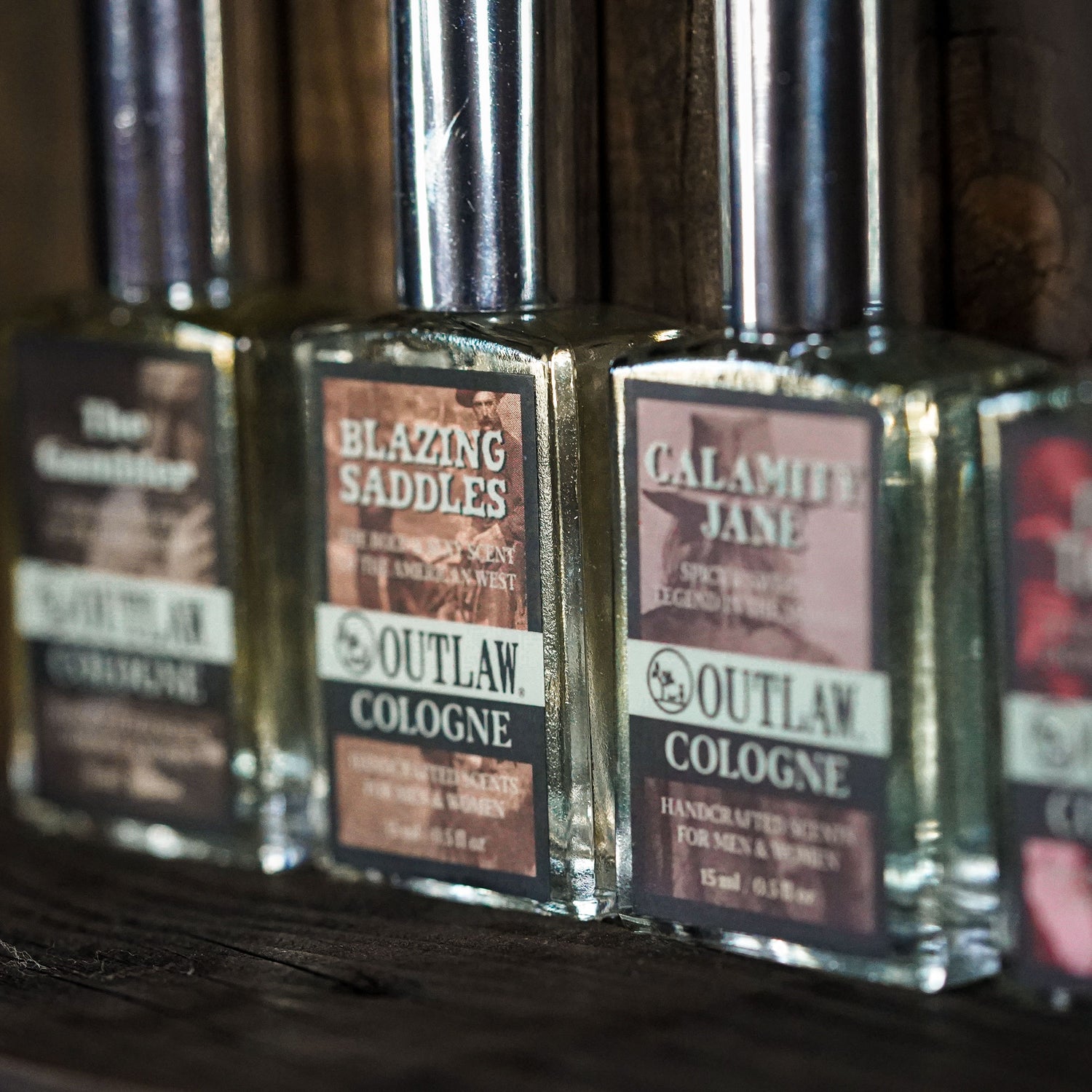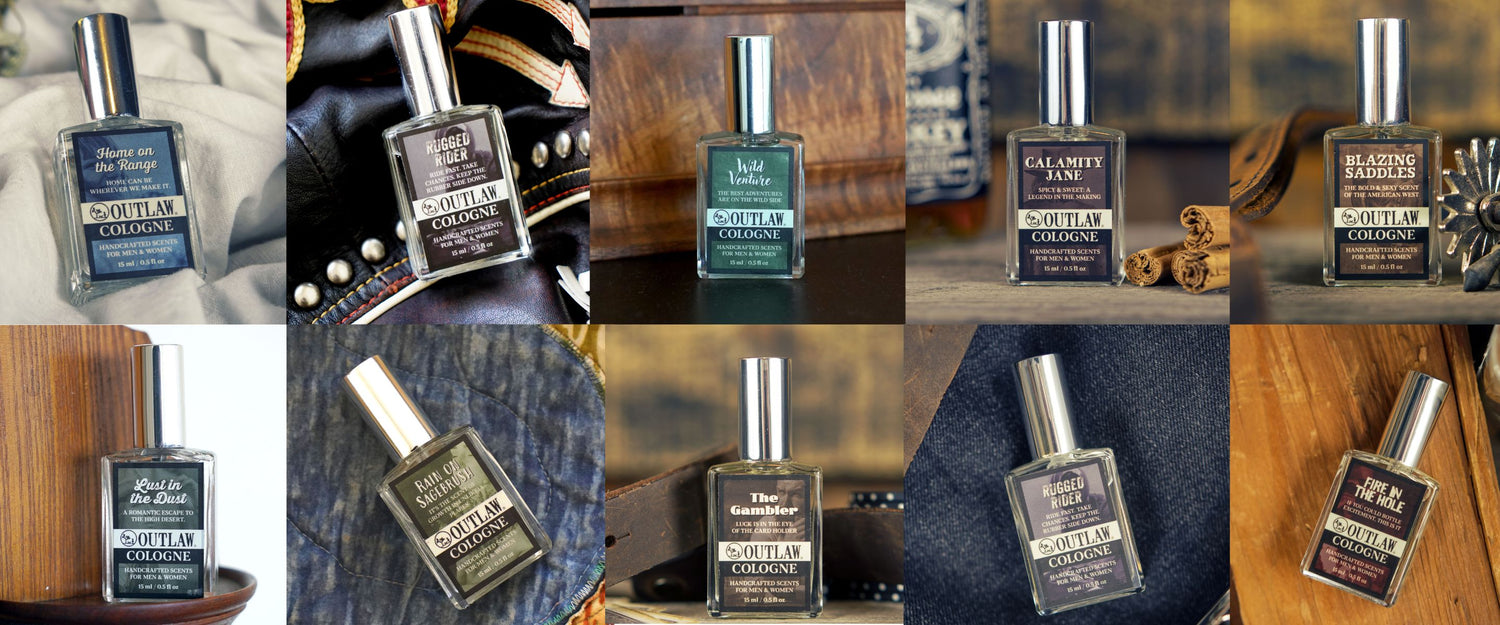 Do you love the smokey smell of campfire? How about the pungent scent of an aged whiskey? How about the peppery musk of gunpowder? Well, if you said hell yes to any of these three scents, then you need to look into the men's care products made by Outlaw.

Choosing a selection results in a full page refresh.