In the Mountains, You're Free: Pine | Damp Earth | Campfire
View Details
Show Me
Sale price
$15.00
Regular price
Unit price
per
Show Me
Sale price
$15.00
Regular price
Unit price
per
Sale
Sold out
You're on the run, and the best place to hide is up the mountain.
Smells of pine trees, pine cones, campfire, and damp earth.
Provides an everyday hideaway from HR's BS.
Like taking a wonderful walk through the woods, but with fewer attack squirrels.
Made with love and laughter (and all-vegan oils).
Cures cabin fever (and no copay!).
Rocky peaks and tree-studded paths smell of freedom and promise. A whiff of campfire on the breeze, the scent of pine and cool stone clear your head. There's a little wet earth from recent rains...but not enough to leave a trace. When you're on the run from life, the best place to hide is always up the mountain.
Yes, you've reached your hideaway.
And here at your mountain refuge, you're free.
This creamy lotion is thick and smooth, made from high-quality natural ingredients.
8 oz of silky goodness.
What does this kind of outlaw smell like?

+

-

A wild adventure, and we are all eager for you to EMBARK!
How to use

+

-

Pump a little of this thick, luxurious lotion in your hand. Spread it on your skin and generously work into your raw hide. Man oh man, that feels good. And it smells good, too. I think your day just got about 300% better. Not bad for a bottle of lotion, eh?
Ingredients

+

-

Water, Prunus Amygdalus Dulcis (Sweet Almond) Oil, Butyrospermum Parkii (Shea Butter), Emulsifying Wax NF, Persea Gratissima (Avocado) Oil, Stearic Acid, Phenoxyethanol, Caprylyl Glycol, Sorbic Acid, Fragrance.
Shipping & Returns

+

-

Most orders ship within a few business days and arrive within 5 business days. Situations outside of our control sometimes interfere, but we do our absolute best.

If you don't love what you ordered, please reach out to us and we'll either replace your product for free, or we'll give you a refund. If your items cost more than $100, we will issue a return label.
View full details
Lotion
Love the mountain hideout lotion......the scent is just right.
Helps you smell coniferous!
HEY OUTLAW PLEEEEEEASSSSE MAKE THIS NOT ONLY IN LOTION BUT ALSO IN SOAP PLEEEEEEEAAAASSSSSEEE!!! For real y'all, I enjoy the pine scent along with the slight campfire notes that you get with this lotion. Honestly, if it was more pine/spruce/fir than general woods/campfire, I'd love it even more, so that is my only suggestion to the Outlaws...which sounds kind of like a personal request, but y'know, it can't hurt to try. I save it for special occasions...like going to the grocery store, or hanging out with my dog. I hope the company sees this review and hits me with the ol' "ask and you shall receive!" : )
SUPER SMELLING AND
also good for the skin! The Mountain Hideout evokes the uplifting a walk in the forest -- in the best way! And the Lotion is great to wear regardless of what cologne you're wearing, or even IF you're wearing and cologne! Godspeed in producing the cologne again, and PLEASE think about starting an EDP line!
Love Mountain Hideout!
We stocked up because this scent is hard to get. Love it so that we've named our little getaway house the Mountain Hideout. 🌲 ⛰ 🛶 ☮️
Smells like home!
I currently live at the beach, but I grew up in the mountains of Colorado. I'm happy to say this sent reminds me of home. It smells truly like the description, not a watered-down version you'd get from other brands. Applying this lotion takes me back to hiking around my house (which happened to be situated at the heart of a mountain) and the memories from that time.
Love to smell like an Outlaw!
I ordered both the Mountain Hideout lotion and cologne absolutely ❤️❤️ both products! It truly smells like mountains, pine, and the great outdoors!! Scent is amazing!!
"Mountain Hideout smells great. It smells like you have just camped out in a pine forest with the damp ground and a hint of nut." — Adam

"Think pine trees in the mist, yet you've dried yourself off by the fire in your cabin, so there's an *essence* of damp earth, and the synesthetic 'feel' of dry pine cones." — Rashed

"Don't think you know what piney scent smells like from that holiday air freshener you spritz around. This is the real deal. EXACTLY like its description." — Kathleen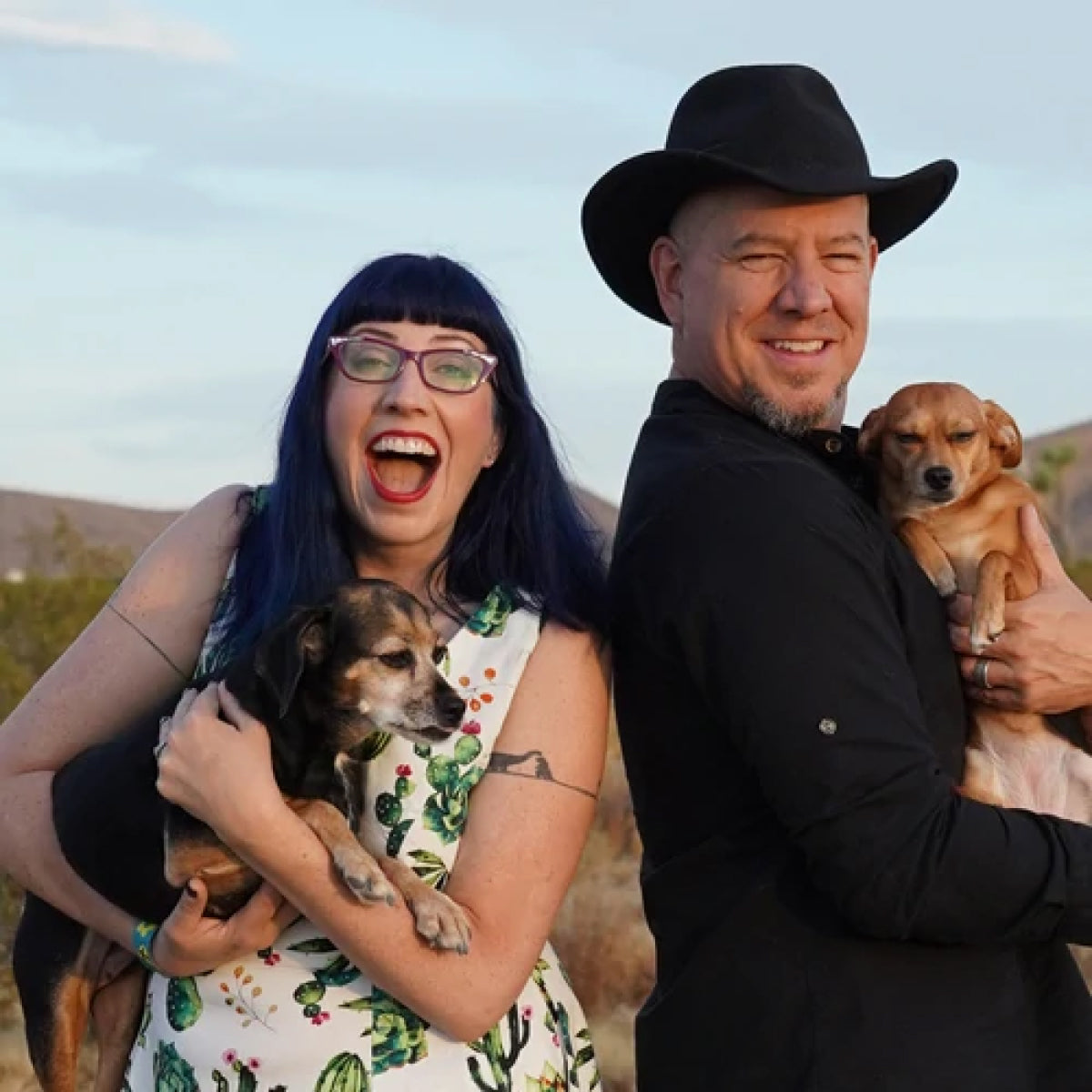 Who are the Outlaws?
We're Danielle & Russ Vincent, and we started Outlaw because we wanted to make a different kind of company.
We believe that good value doesn't mean cheaper, it means better quality, longer lasting, and more enjoyable to use.
We believe that good business practices don't have to be at odds with good social practices.
We believe that people do better when they feel better, and that good scents make people feel better.
We believe that a rising tide lifts all boats. We lift up other businesses every opportunity we get.
We believe that kindness costs nothing, but is worth more than gold.
We believe in the goodness of dogs.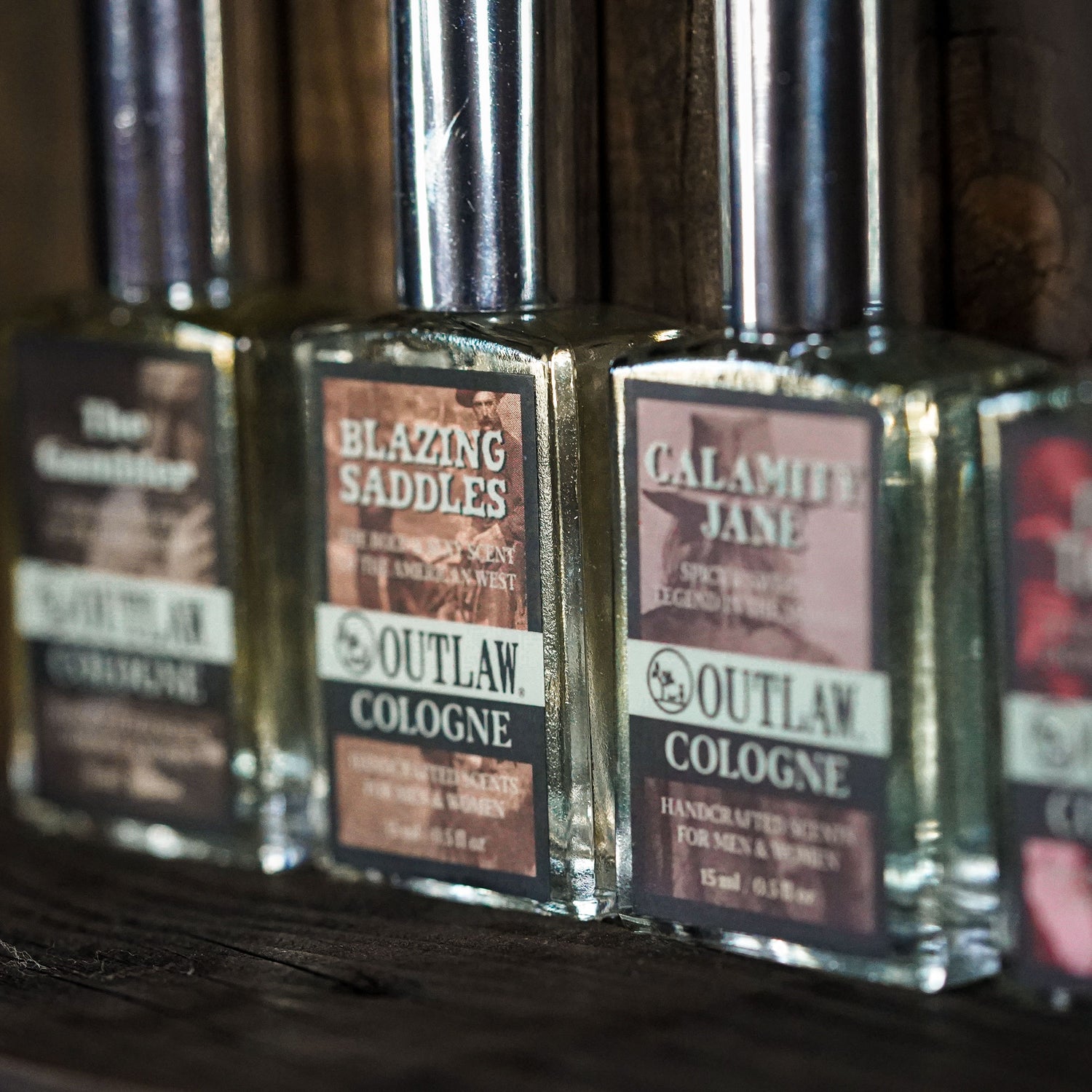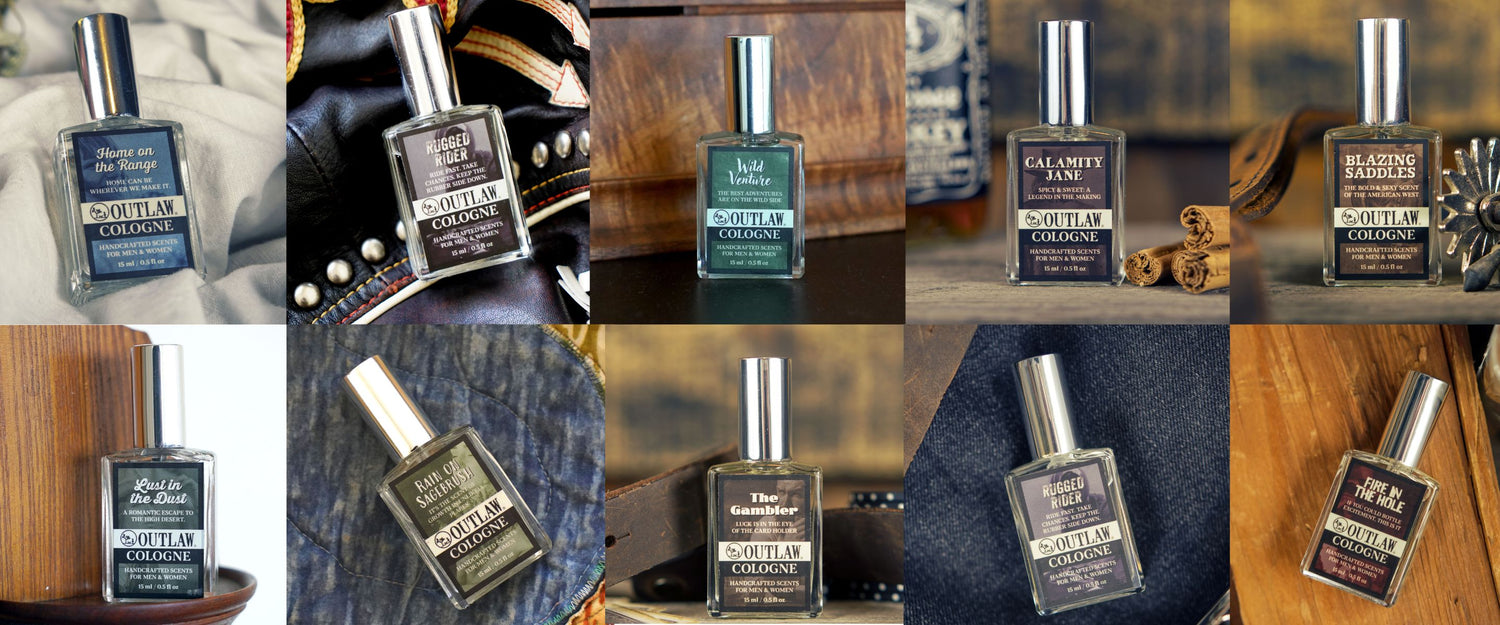 Do you love the smokey smell of campfire? How about the pungent scent of an aged whiskey? How about the peppery musk of gunpowder? Well, if you said hell yes to any of these three scents, then you need to look into the men's care products made by Outlaw.

Choosing a selection results in a full page refresh.