In the Mountains, You're Free: Pine | Damp Earth | Campfire
View Details
Show Me
Sale price
$5.50
Regular price
Unit price
per
Show Me
Sale price
$5.50
Regular price
Unit price
per
Sale
Sold out
You're on the run, and the best place to hide is up the mountain.
Rocky peaks and tree-studded paths smell of freedom and promise. A whiff of campfire on the breeze, the scent of pine and cool stone clear your head. There's a little wet earth from recent rains...but not enough to leave a trace. When you're on the run from life, the best place to hide is always up the mountain.
Yes, you've reached your hideaway.  And here at your mountain refuge, you're free.
4.2 oz of this milled soap lasts about a month (depending on your body hair situation), makin' this about $0.17/day.
If you decided to save that money for a rally car, you'd be saving for 241 years (or more than 88,000 days). If you don't have that kind of time (and we sure don't!), we recommend investing in this bar of soap. It'll get to you in a few days and smells a heck of a lot better than a face full of tire smoke.

4.2 of lathery goodness.
What does this kind of outlaw smell like?

+

-

A wild adventure, and we are all eager for you to EMBARK!
How to use

+

-

Trust your instincts. You're wiser than you've been led to believe.
Ingredients

+

-

A mix of natural and artificial ingredients.
Shipping & Returns

+

-

Most orders ship within a few business days and arrive within 5 business days. Situations outside of our control sometimes interfere, but we do our absolute best.

If you don't love what you ordered, please reach out to us and we'll either replace your product for free, or we'll give you a refund. If your items cost more than $100, we will issue a return label.
View full details
Love this scent!
I really dig the smell of Mountain Hideout. I'm bummed that it seems to be discontinued, but enjoy nonetheless. It really does smell like woods and earth. Awesome!
Love Your Milled Soap!
My skin is visibly smoother - my son has always had tiny little bumps on his upper arms and he started using your soap and his skin is as smooth as a baby's bottom! Great soap!
Gonna be real with you
I HATE that you got rid of mountain hideout. I get that it was never gonna be a big earner. And you do have to be in a mood to use it. But it's impossible to find the actual smell of rain. Barrister and Mann made petrichor aftershave and it sold out within a day... Just saying. Y'all had something. And I'm glad I scored the last of it
if you like clean
cleans well does not over power you with fake sent just walk down where the soap is in any store its a over load of fake smells
Terrific
Cleans away the grime of the day! Leaves me smelling fresh and feeling clean!
Clean friends
The soaps were presents for friends. They really like them and loved the packaging. I loved the free sample.
Absolutely fantastic!
My new favorite soap! Smells fresh and clean! The other soaps are a little stronger, I wish this one was just a little stronger but it's still great. Leaves me feeling fresh and invigorated.
"This bar of soap smells amazing! it legitimately smells like the days I spent up in Yosemite and Crater Lake." — Delaney

"Mountain Hideout reminds me of camping. Being surrounded by trees. The damp earth under your feet. The cool breeze in the air. A campfire being put out." — Michelle

"Mountain Hideout milled soap gives me the feeling of soaking in a water hole by the woods where a campfire is near." — James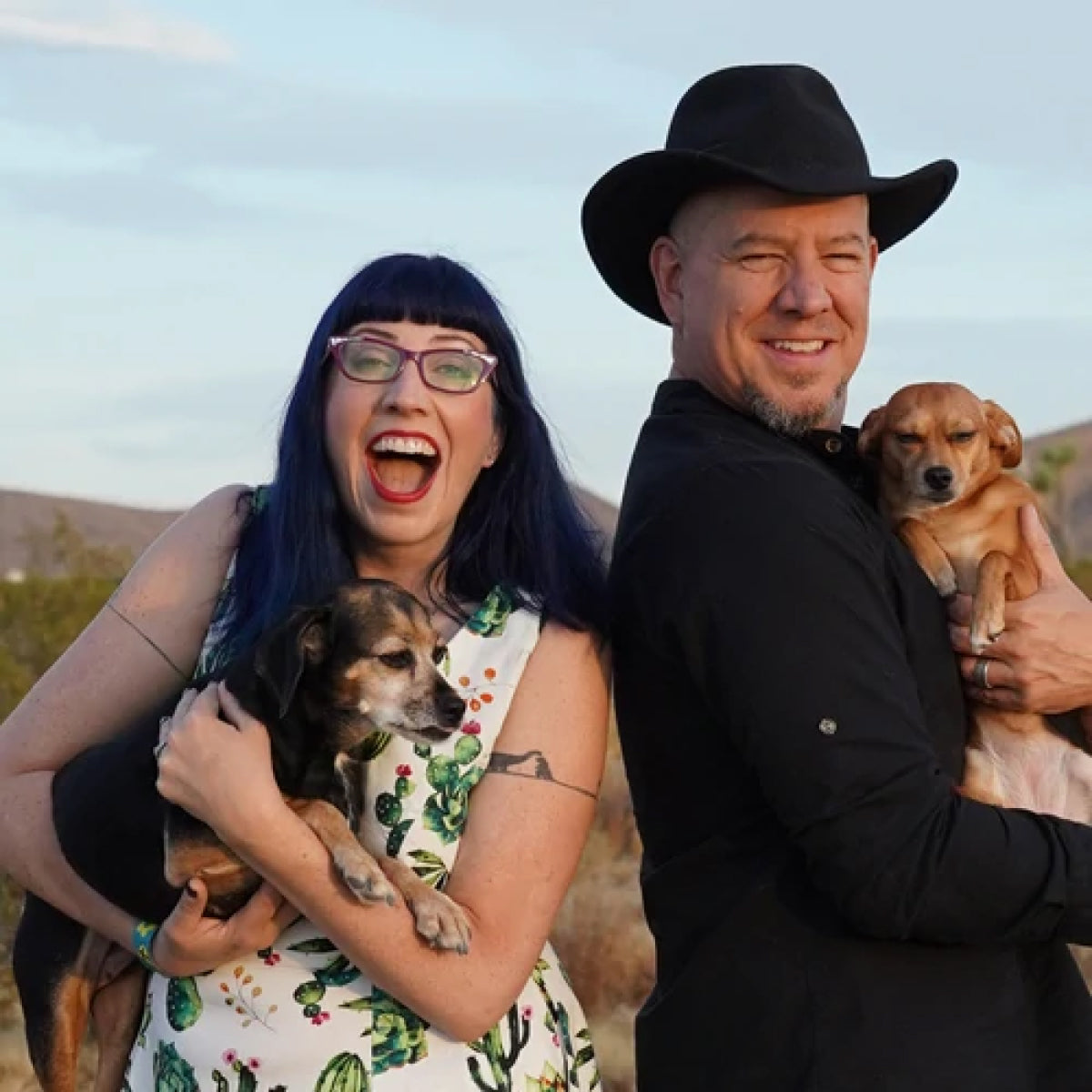 Who are the Outlaws?
We're Danielle & Russ Vincent, and we started Outlaw because we wanted to make a different kind of company.
We believe that good value doesn't mean cheaper, it means better quality, longer lasting, and more enjoyable to use.
We believe that good business practices don't have to be at odds with good social practices.
We believe that people do better when they feel better, and that good scents make people feel better.
We believe that a rising tide lifts all boats. We lift up other businesses every opportunity we get.
We believe that kindness costs nothing, but is worth more than gold.
We believe in the goodness of dogs.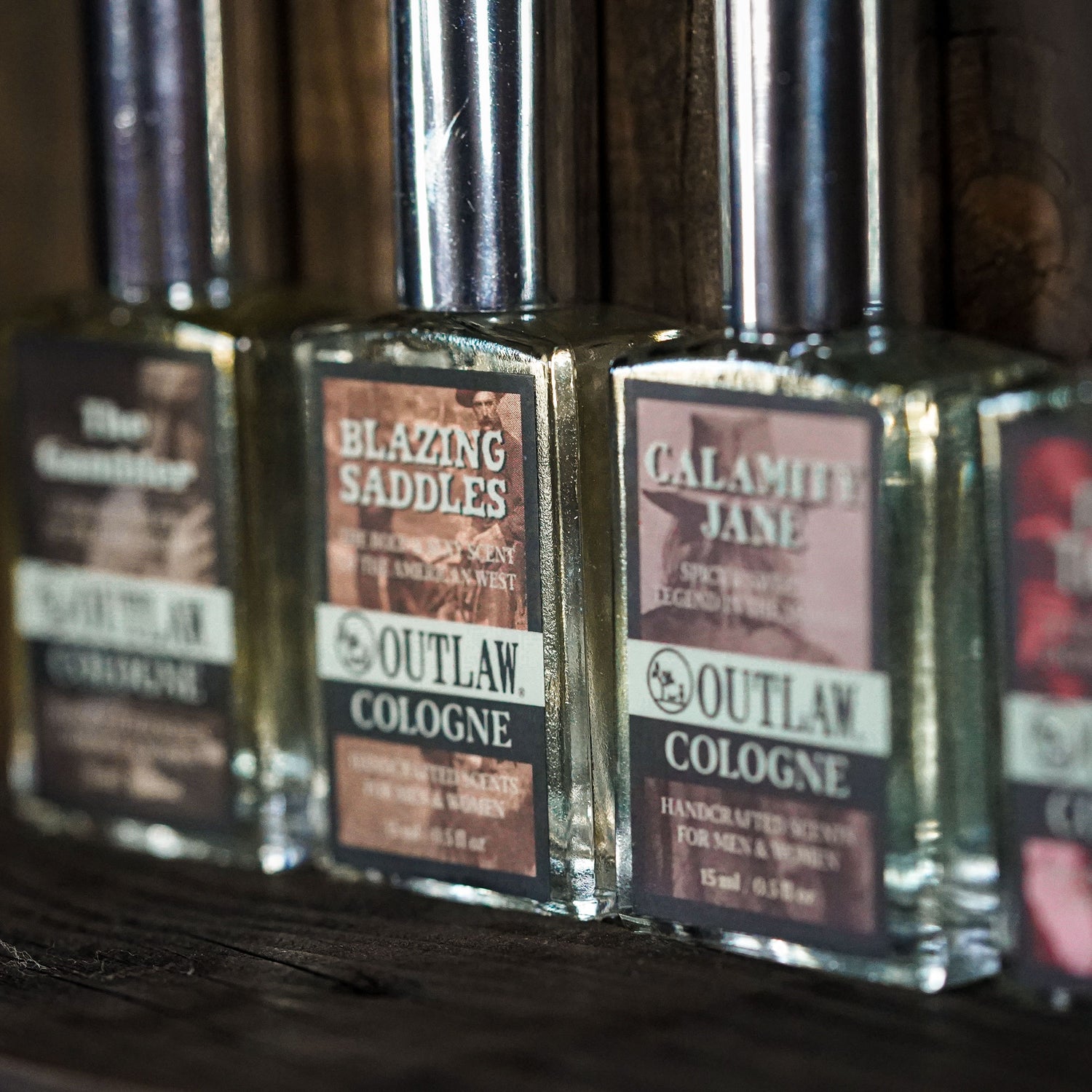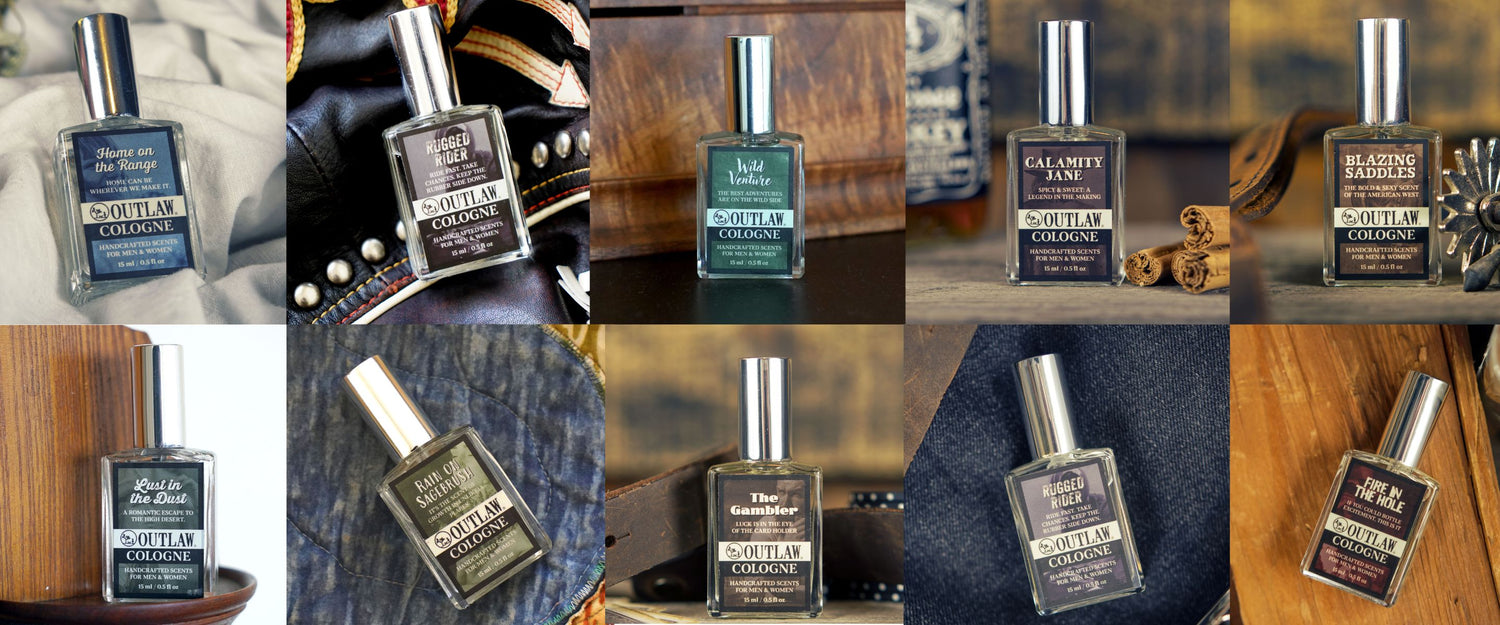 Do you love the smokey smell of campfire? How about the pungent scent of an aged whiskey? How about the peppery musk of gunpowder? Well, if you said hell yes to any of these three scents, then you need to look into the men's care products made by Outlaw.

Choosing a selection results in a full page refresh.