The Desert Western Romance Everywhere You Go: Sagebrush | Sandalwood | Campfire
View Details
Show Me
$14.00
Sale price
$14.00
Regular price
$0.00
Unit price
per
Show Me
$14.00
Sale price
$14.00
Regular price
$0.00
Unit price
per
Sale
Sold out
Lather up your locks with
Lust in the Dust Natural Shampoo
! This shampoo is the bee's knees - natural, sulfate and paraben free, so it's gentle on your tresses. 
Get ready to lasso in those gorgeous head hairs! 
The desert Western romance everywhere you go.
Smells of desert sage, sandalwood, and a lightly smoky campfire.
Makes your hair fresh, clean, and smellin' GREAT.
Delightfully sudsy.
Feels like showering outdoors without everyone judging your technique.
Made with love and laughter (and all-vegan oils).
Feels like a journey through the desert to a sultry oasis rendezvous.
It's going to be a hot day. You're taking advantage of the cool morning air to get miles between you and the last town. No one travels across the Mojave after eleven o'clock, not even the US Marshal.

The breeze is already warming up, carrying the desert's heat with it. The next town may be a good place to stop.

The hotel is a fancy number, but you've got plenty of cash. As you walk in, you feel the manager's eyes on you. It's your old flame from home, all grown up and, in this middle,-of-nowhere desert town. The heat between you rivals the sun rising outside. You set down your saddlebags.
This liquid satin of suds is made from high-quality naturally derived ingredients.
8 oz of handmade soapy goodness.
What does this kind of outlaw smell like?

+

-

If you could somehow capture the high desert breezes, rich with the scent of sagebrush and sandalwood, and blend it with feelings of open-hearted love, you'd approach the feeling of being enveloped in Lust in the Dust.
How to use

+

-

Trust your instincts. You're wiser than you've been led to believe.
Ingredients

+

-

Aloe Barbadensis (Aloe) Leaf Juice, Cocos Nucifera (Coconut) Oil, Potassium Hydroxide, Olea Europaea (Olive) Fruit Oil, Glycerin, Helianthus Annuus (Sunflower) Seed Oil, Cyamopsis Tetragonoloba (Guar) Gum, Rosmarinus Officinalis (Rosemary) Leaf Extract, Butyrospermum Parkii (Shea Butter), Citric Acid, Fragrance.
Shipping & Returns

+

-

Most orders ship within a few business days and arrive within 5 business days. Situations outside of our control sometimes interfere, but we do our absolute best.

If you don't love what you ordered, please reach out to us and we'll either replace your product for free, or we'll give you a refund. If your items cost more than $100, we will issue a return label.
View full details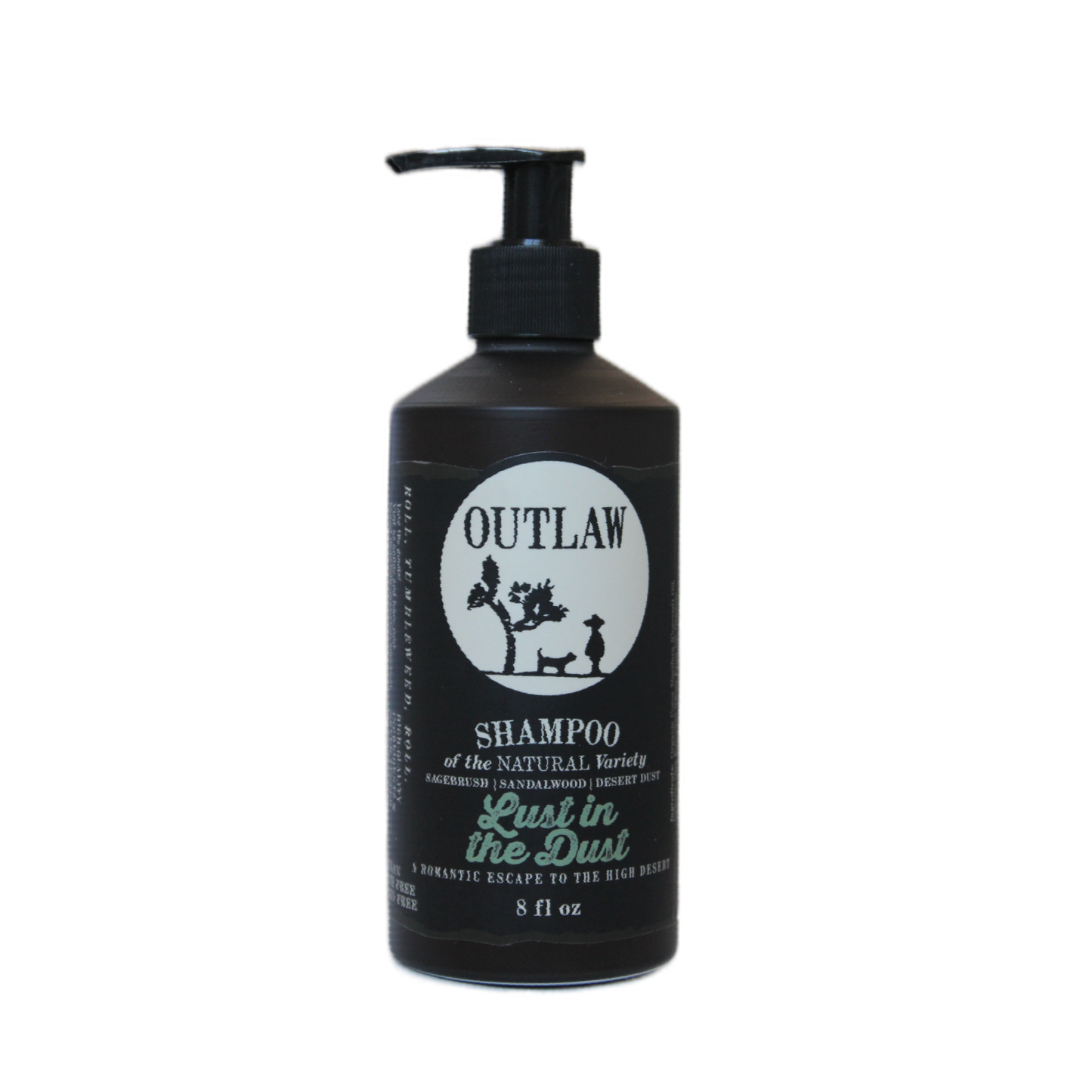 I haven't used it yet, but it smells great. And if it comes from Outlaw, I know I'll love it.
Lust Hair
Great shampoo (like all Outlaw products), great scent and cleans my hair and scalp like the champions the Outlaws are!
Smells amazing
This is my favorite scent of Outlaws. The shampoo lathers surprisingly well and is also very hydrating. Love that it's made of natural ingredients and it smells amazing!
Great products
All this company's products are amazing.
"This body wash comes out of the bottle without a fight, lathers super nice and leaves my skin silky soft and smelling fabulous!" — Amber

"It has a strong sage smell and the product itself doesn't leave you feeling greasy. For those wanting to try it, try it. Perfect unisex smell." — Diamante

"Smells great and reminds me of being outside deer hunting. Who knows, it might even work as a scent blocker while deer hunting." — Kevin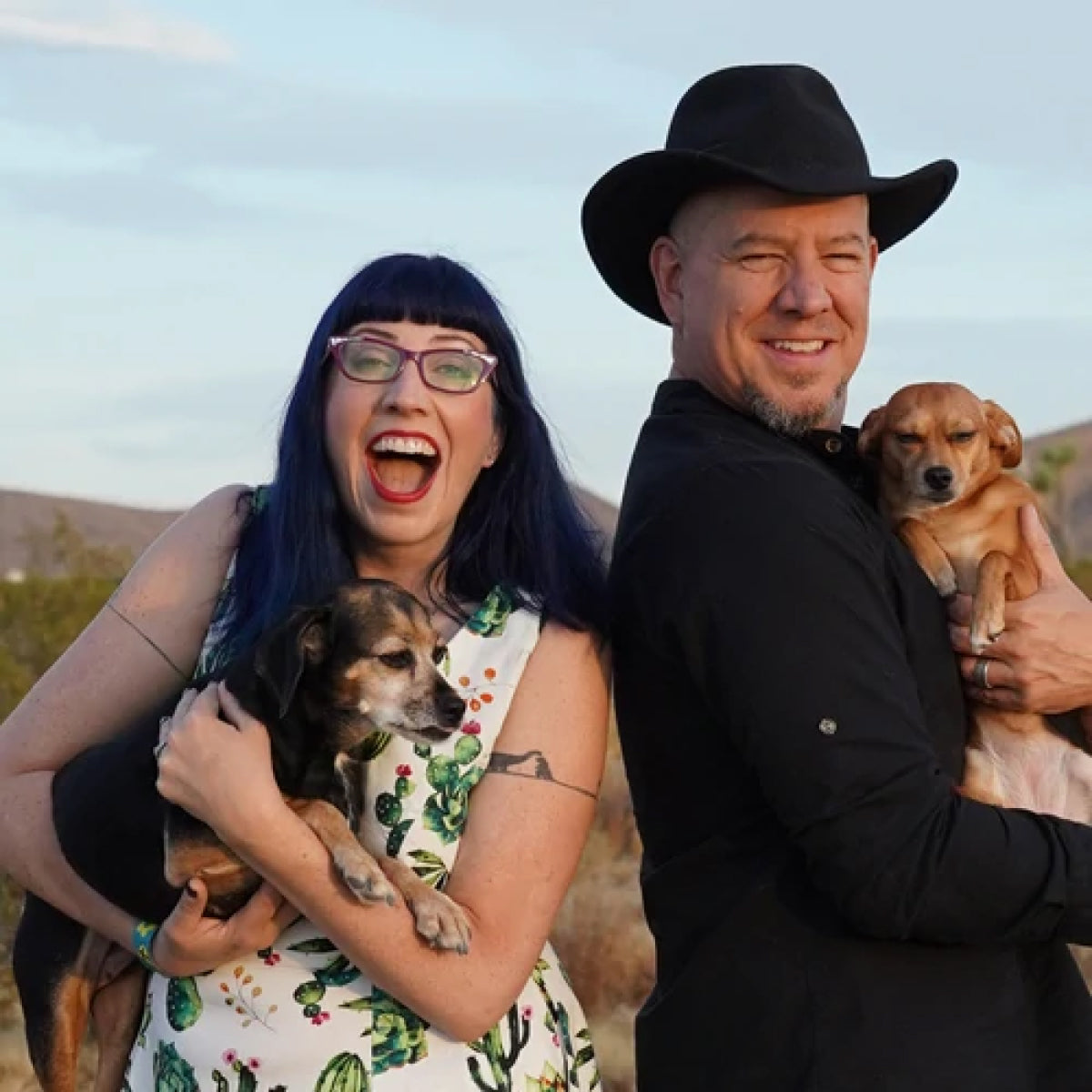 Who are the Outlaws?
We're Danielle & Russ Vincent, and we started Outlaw because we wanted to make a different kind of company.
We believe that good value doesn't mean cheaper, it means better quality, longer lasting, and more enjoyable to use.
We believe that good business practices don't have to be at odds with good social practices.
We believe that people do better when they feel better, and that good scents make people feel better.
We believe that a rising tide lifts all boats. We lift up other businesses every opportunity we get.
We believe that kindness costs nothing, but is worth more than gold.
We believe in the goodness of dogs.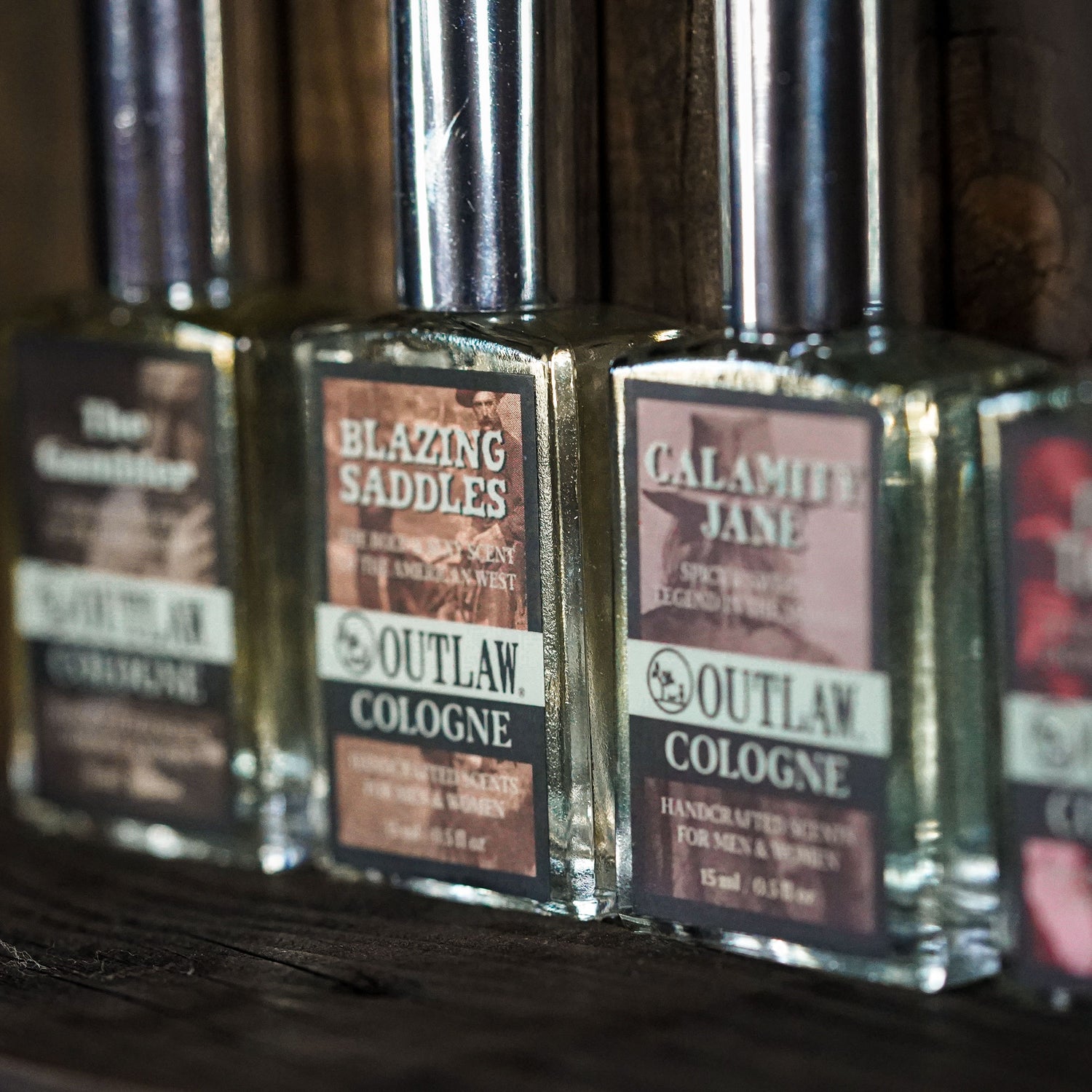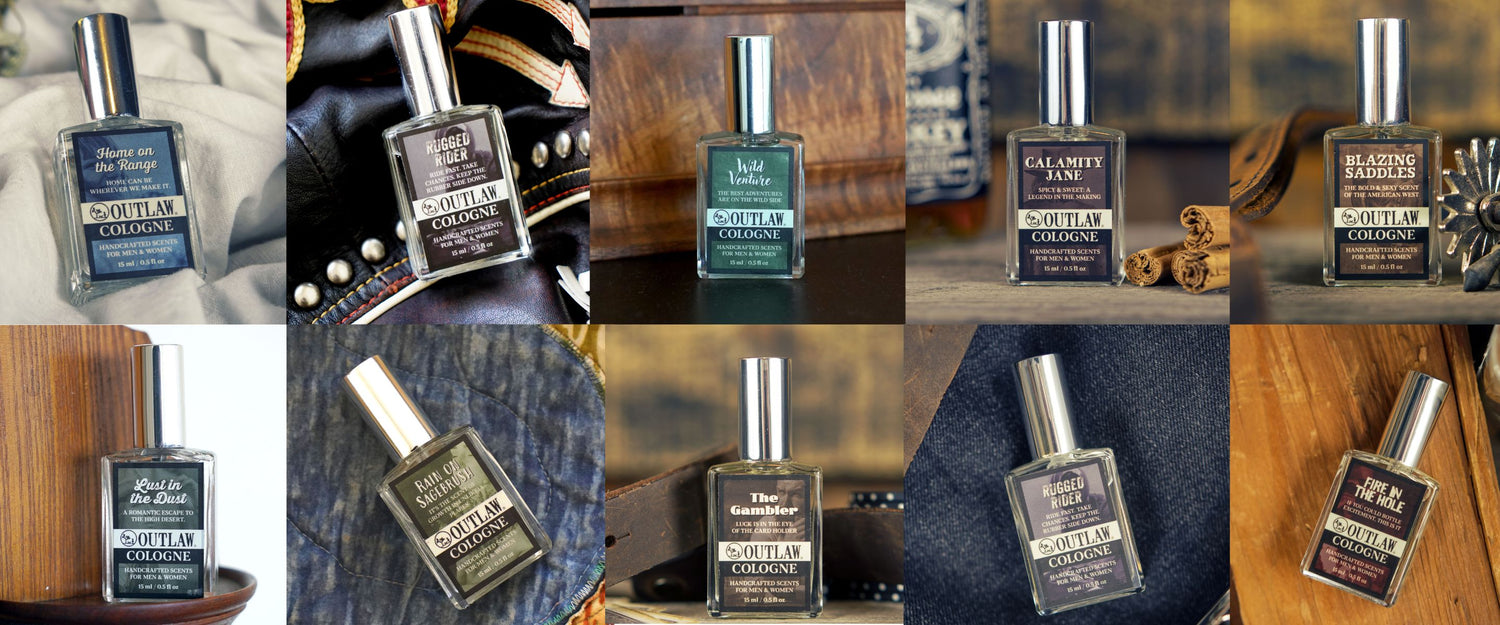 Do you love the smokey smell of campfire? How about the pungent scent of an aged whiskey? How about the peppery musk of gunpowder? Well, if you said hell yes to any of these three scents, then you need to look into the men's care products made by Outlaw.

Choosing a selection results in a full page refresh.