View Details
Show Me
Regular price
From

$19.00
Sale price
From

$19.00
Regular price
Unit price
per
Show Me
Sale price
$19.00
Regular price
Unit price
per
Sale
Sold out
Brew up a storm of laughter and start your day on a high note with our whimsically designed ceramic mug, boldly declaring: "Go Ahead, Smell My Beard"! This mug isn't just a vessel for your favorite hot beverage; it's a celebration of all things beard-tastic and a nod to the sheer joy of a fragrantly Outlaw-scented beard.

• Ceramic Charm: Just like a good beard, this mug is sturdy and can handle the heat. It's the "mane" attraction at any breakfast table!
• Perfectly Sized: Choose from 11 oz, 15 oz, or 20 oz dimensions. After all, when it comes to coffee and beards, one size doesn't fit all!
• Safe & Sound: This mug is dishwasher and microwave safe, proving it can stand the heat without experiencing a "meltdown" or a "shave" in quality!

Now, brace yourself for a few beard-related chuckles:
Why did the coffee file a police report? It got mugged every morning! And we suspect the beard did it, it looks a little "espresso-ive"!
What did the beard say to the mug? "I must-ache you to be my brewing partner!"
How does a beard take its coffee? Seriously, very seriously... and frothy!

So, fill up this mug and raise a toast to No-Shave November, hearty laughter, and those glorious beards that bring so much character to our faces. Let the aromatic brew mingle with the beard banter and get ready to face the day with a grin!
What does this kind of outlaw smell like?

+

-

A wild adventure, and we are all eager for you to EMBARK!
How to use

+

-

Trust your instincts. You're wiser than you've been led to believe.
Ingredients

+

-

A mix of natural and artificial ingredients.
Shipping & Returns

+

-

Most orders ship within a few business days and arrive within 5 business days. Situations outside of our control sometimes interfere, but we do our absolute best.

If you don't love what you ordered, please reach out to us and we'll either replace your product for free, or we'll give you a refund. If your items cost more than $100, we will issue a return label.
View full details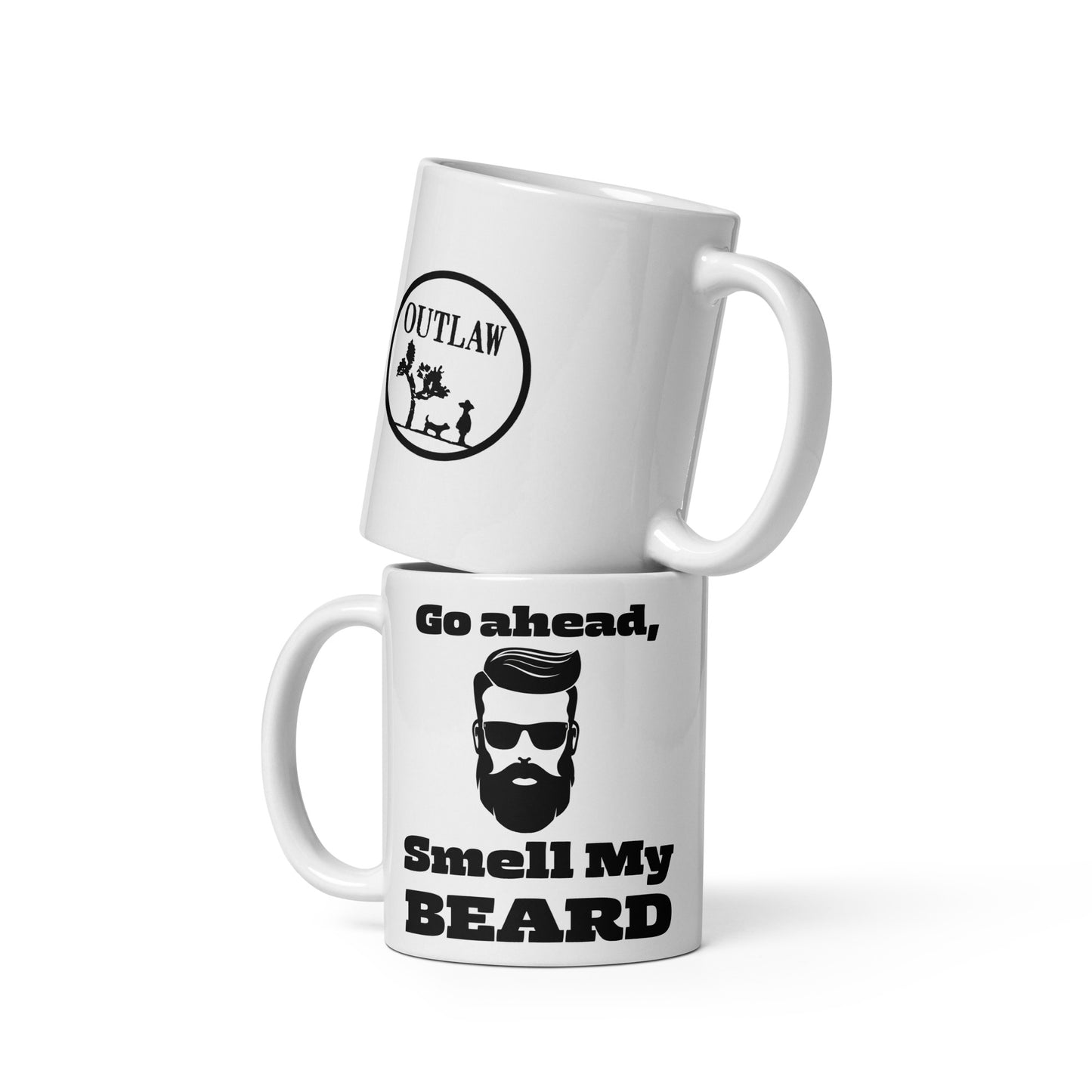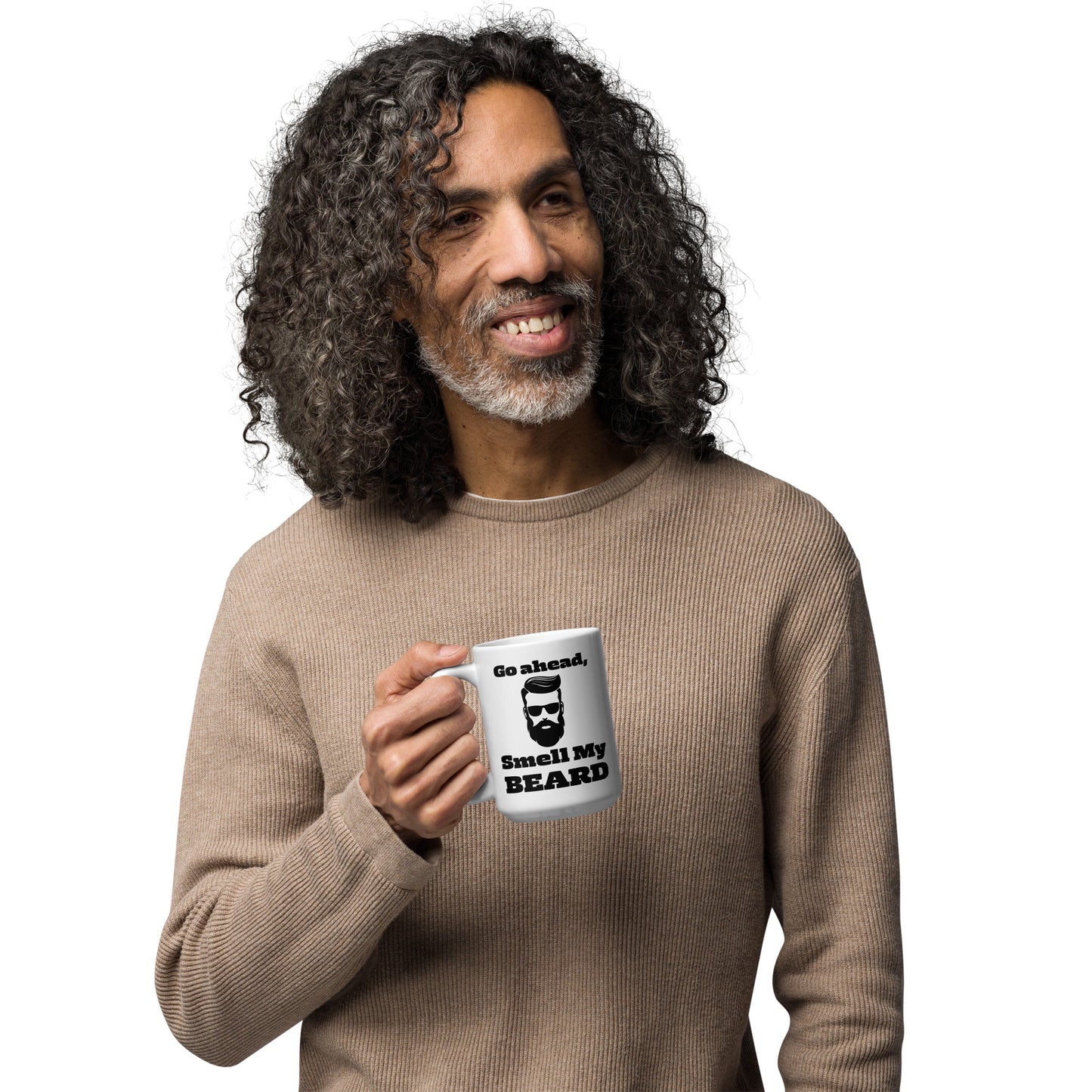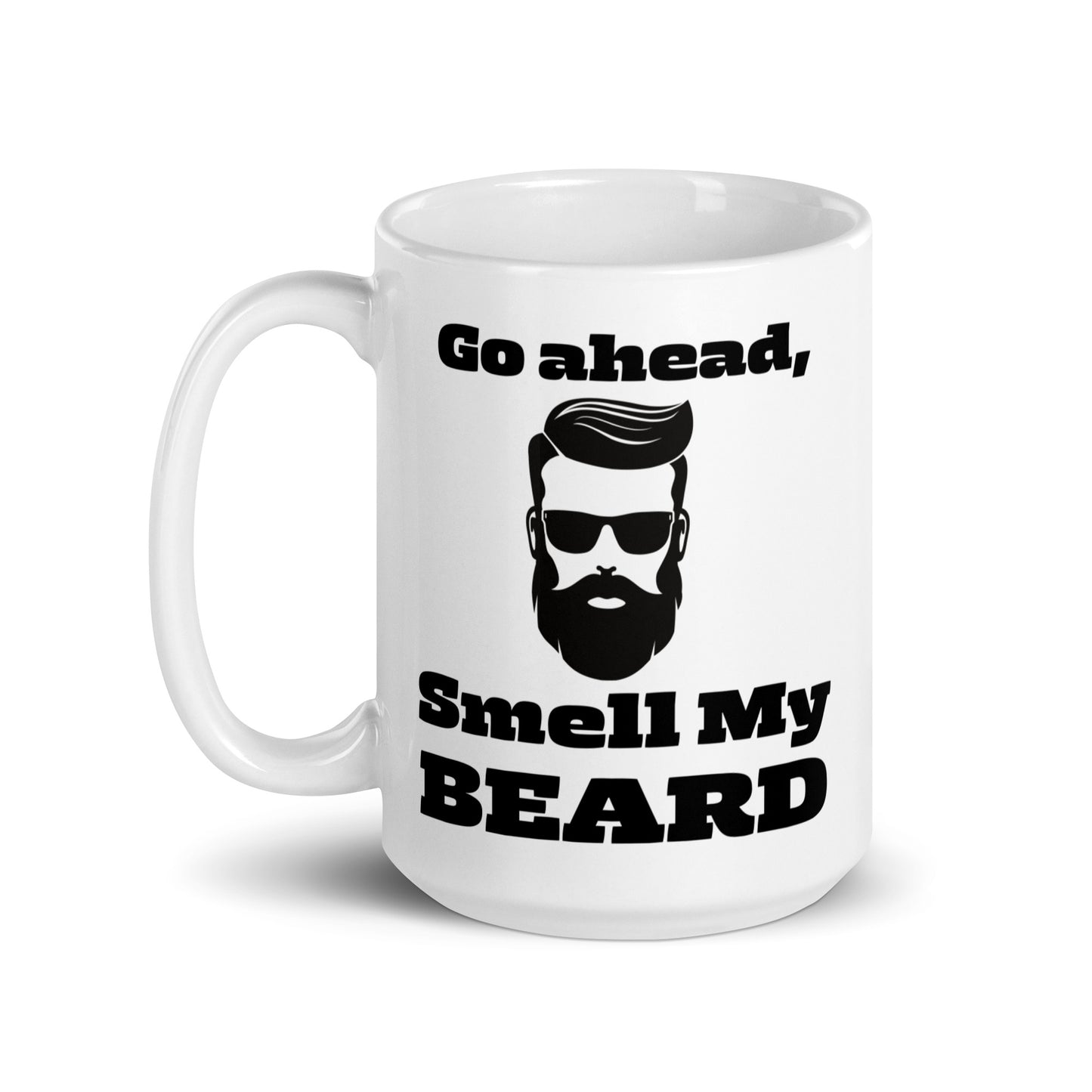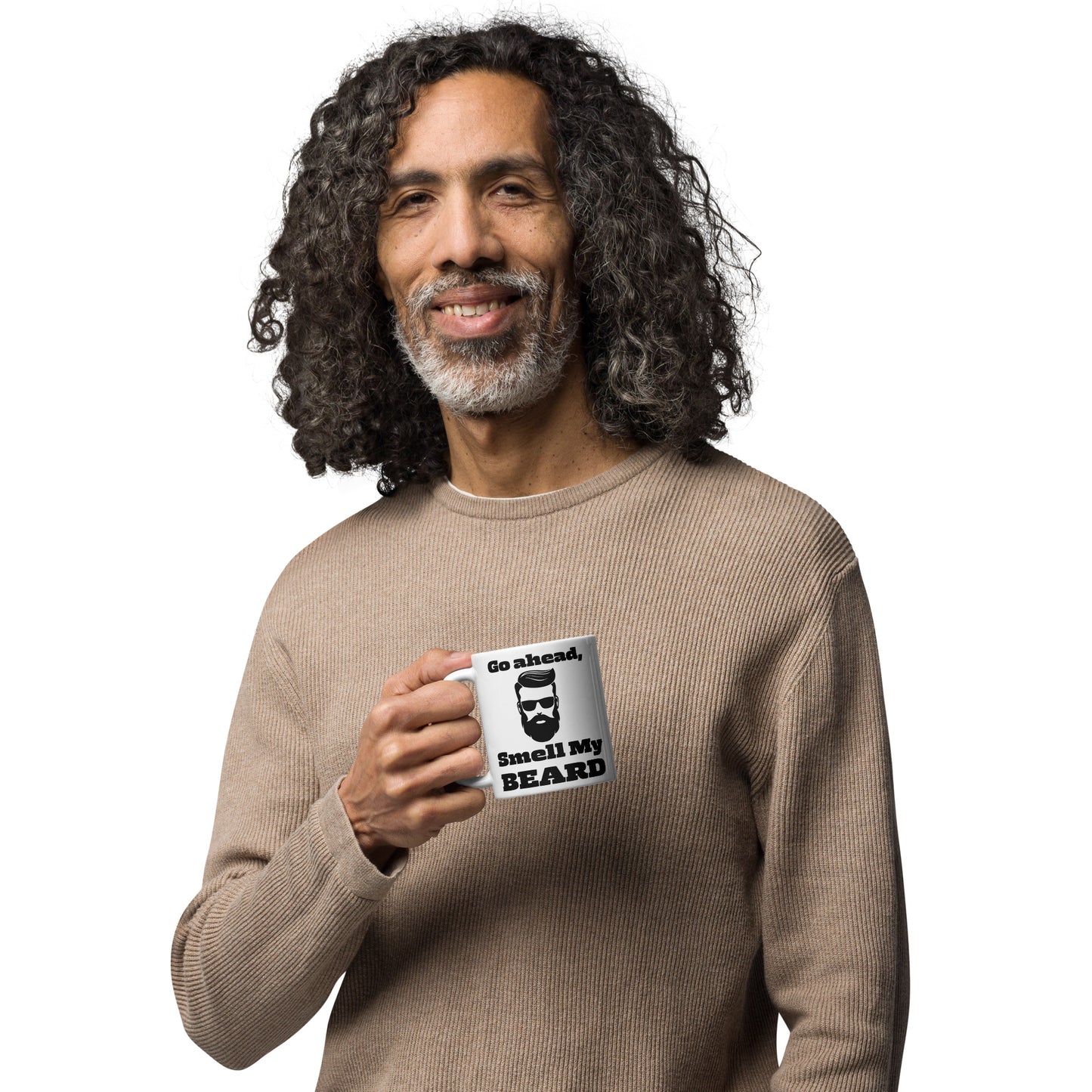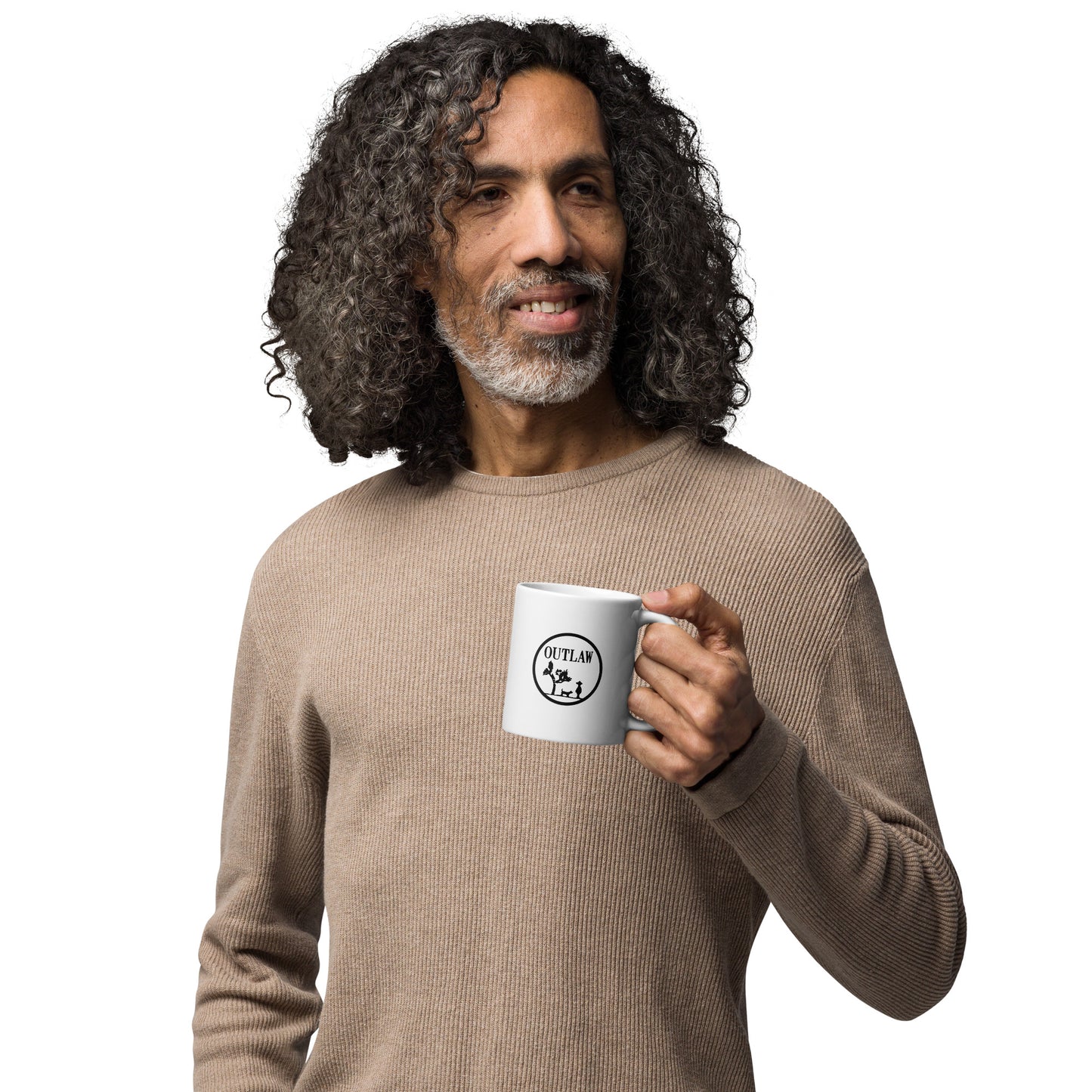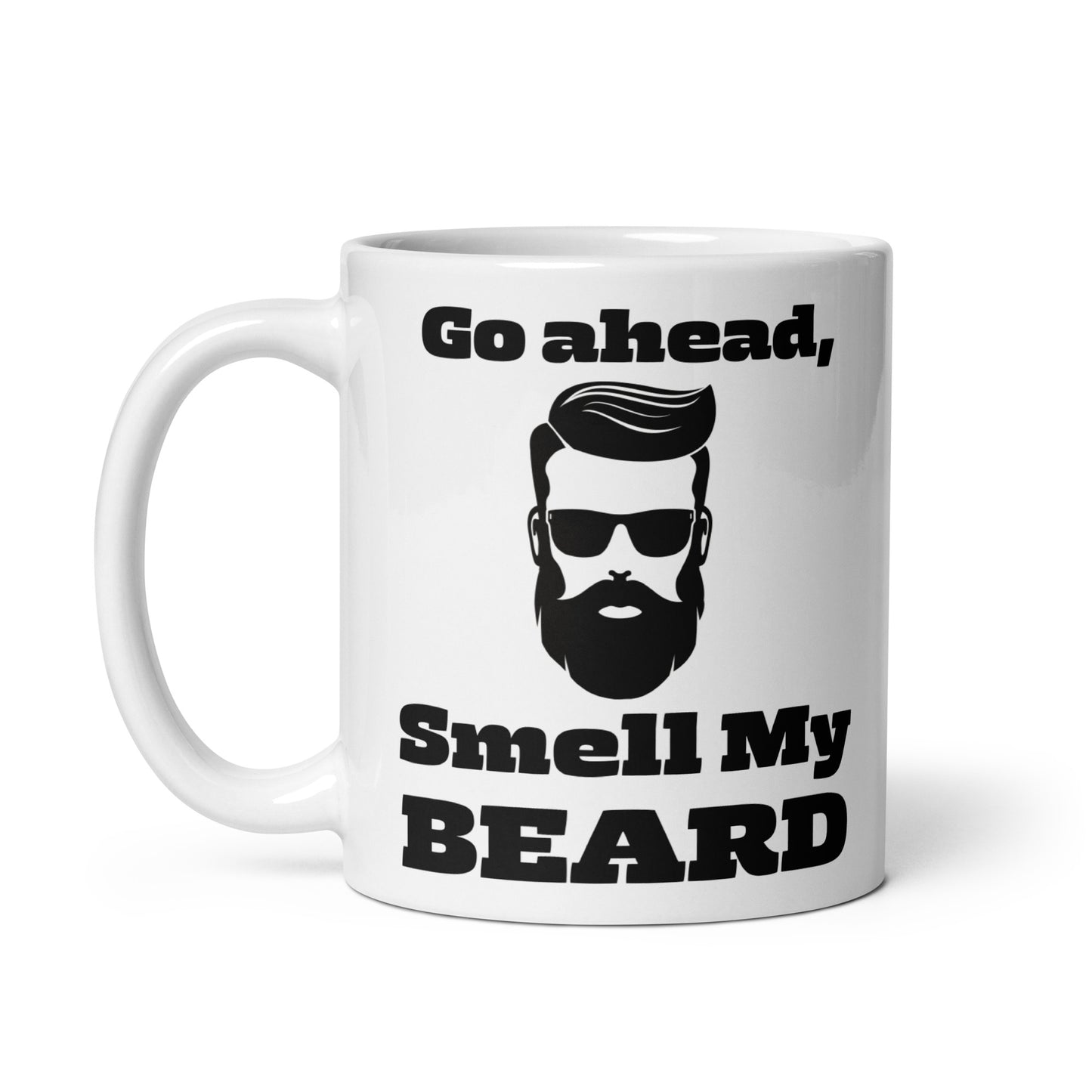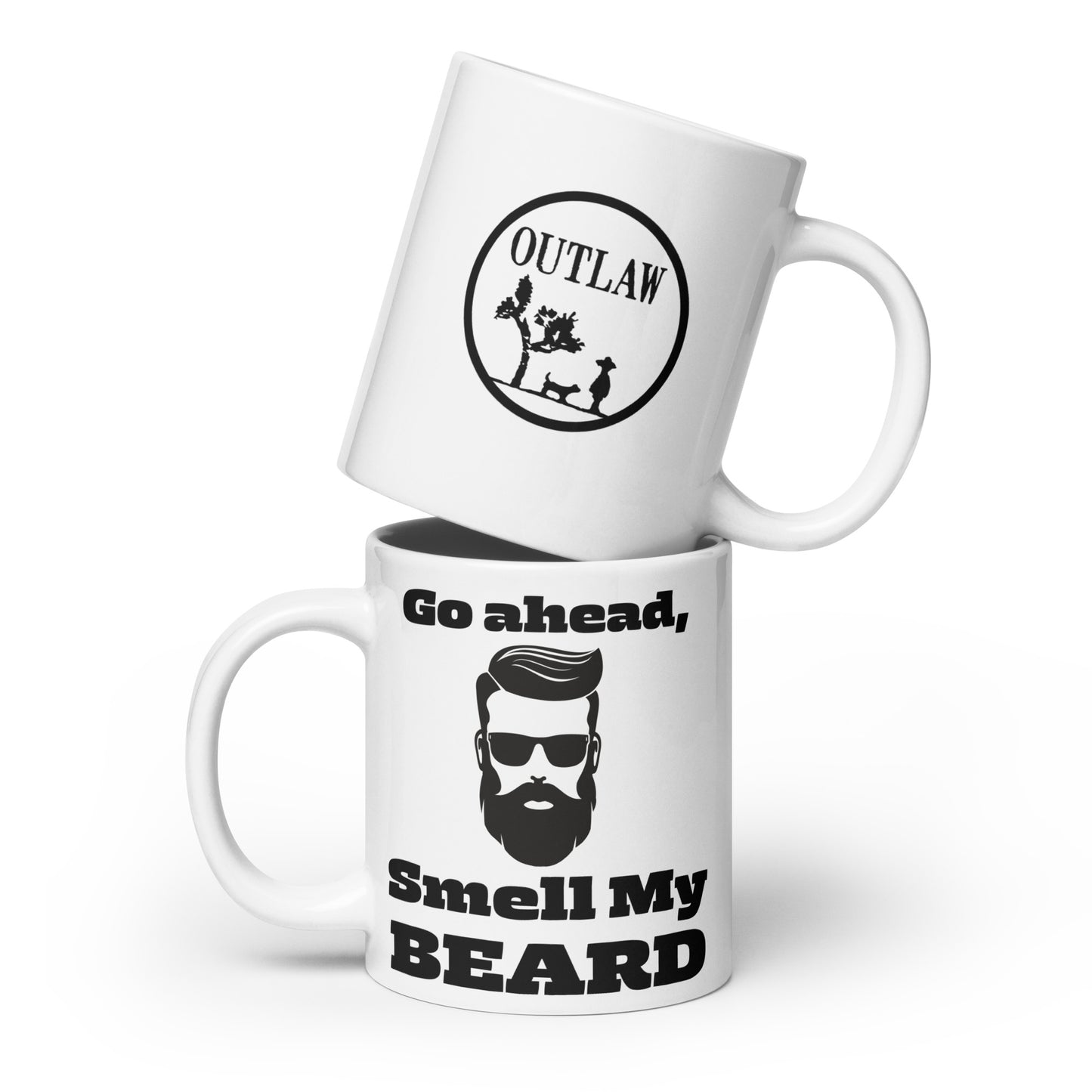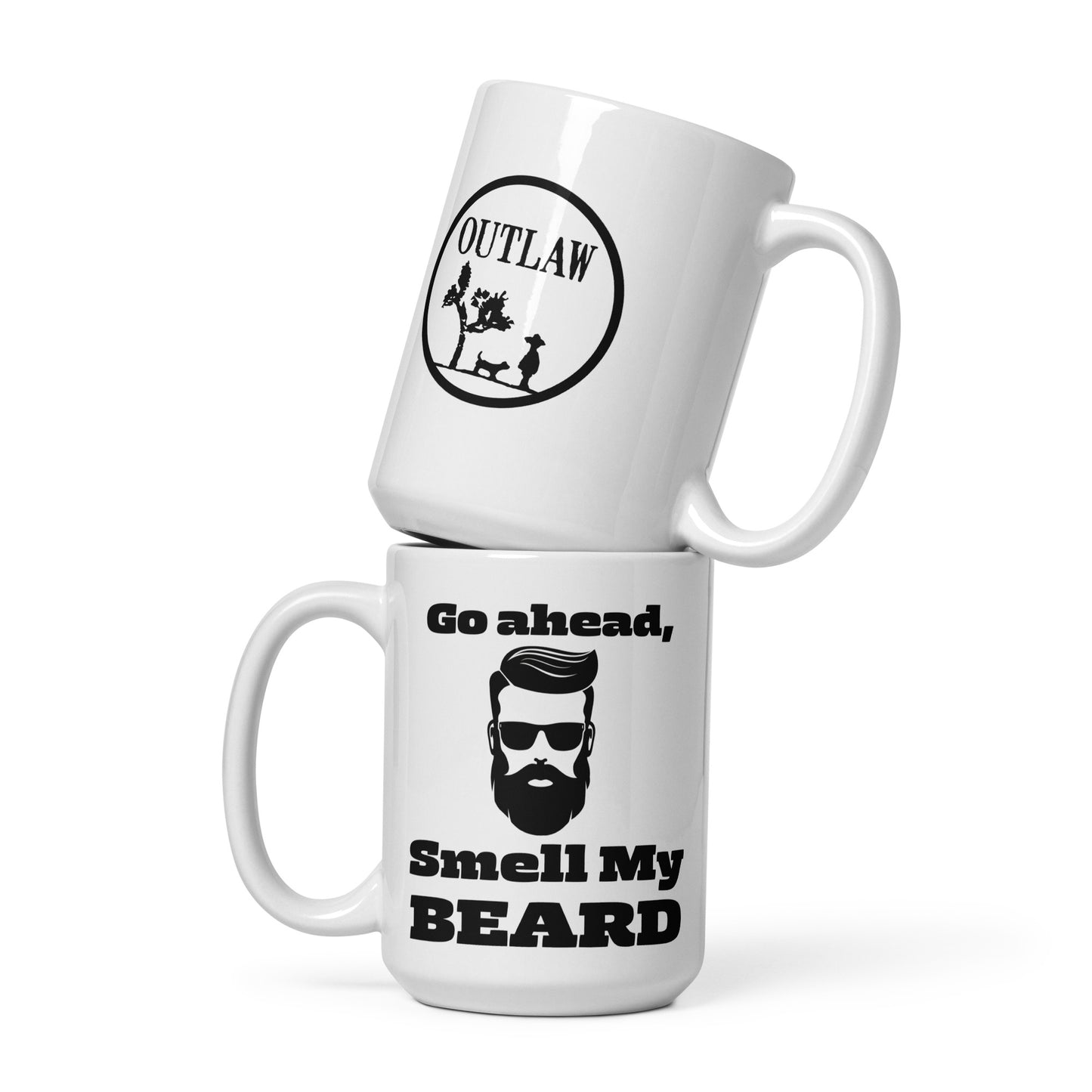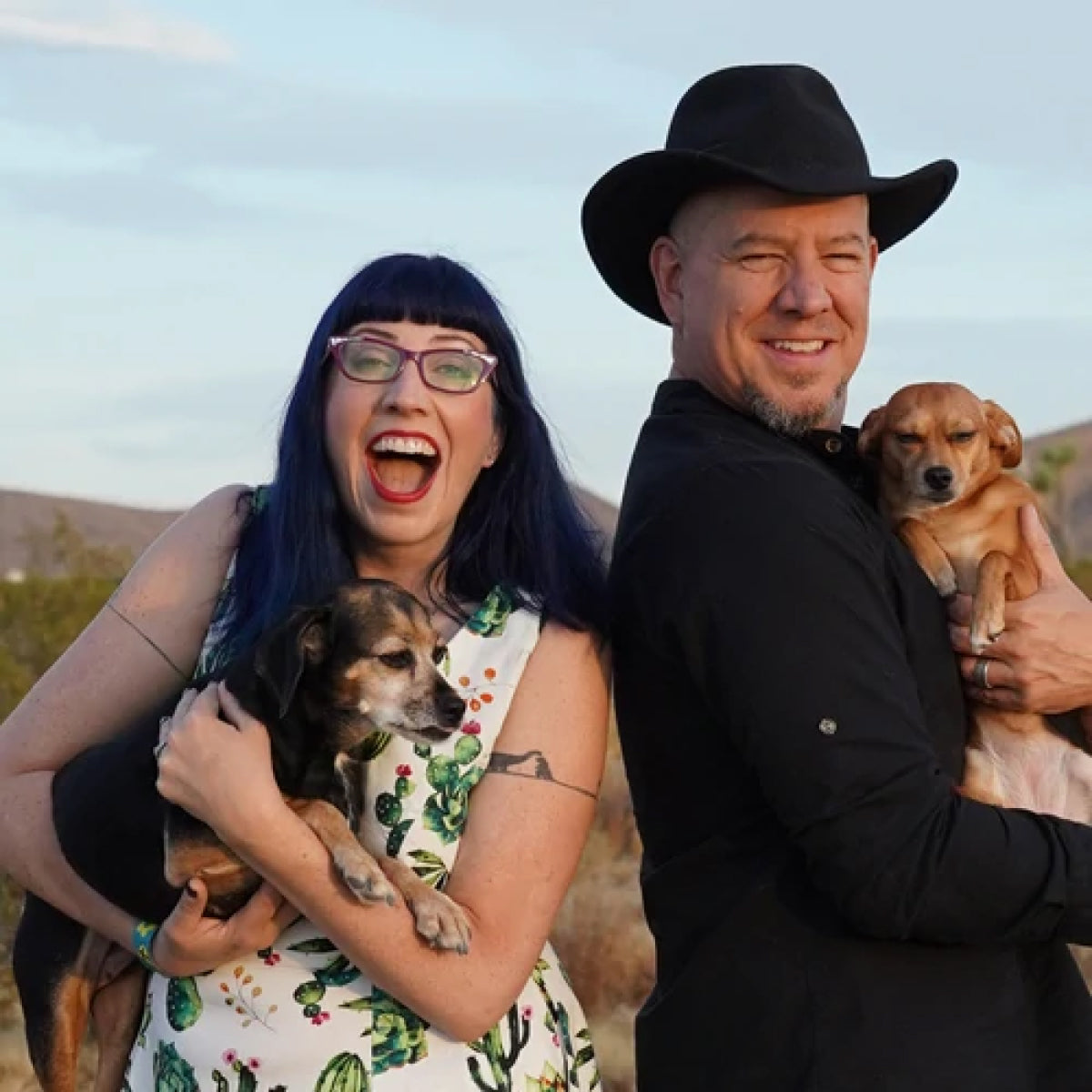 Who are the Outlaws?
We're Danielle & Russ Vincent, and we started Outlaw because we wanted to make a different kind of company.
We believe that good value doesn't mean cheaper, it means better quality, longer lasting, and more enjoyable to use.
We believe that good business practices don't have to be at odds with good social practices.
We believe that people do better when they feel better, and that good scents make people feel better.
We believe that a rising tide lifts all boats. We lift up other businesses every opportunity we get.
We believe that kindness costs nothing, but is worth more than gold.
We believe in the goodness of dogs.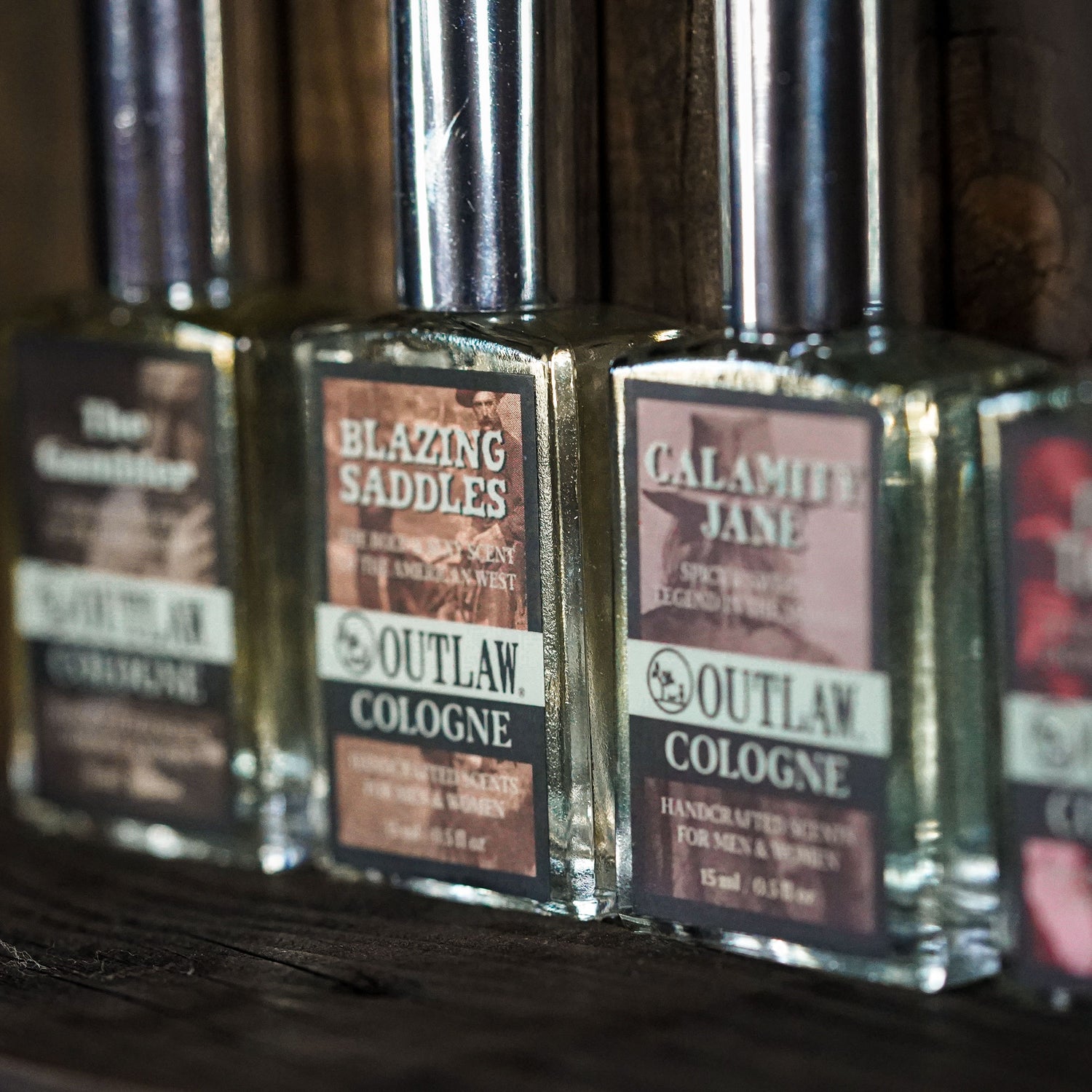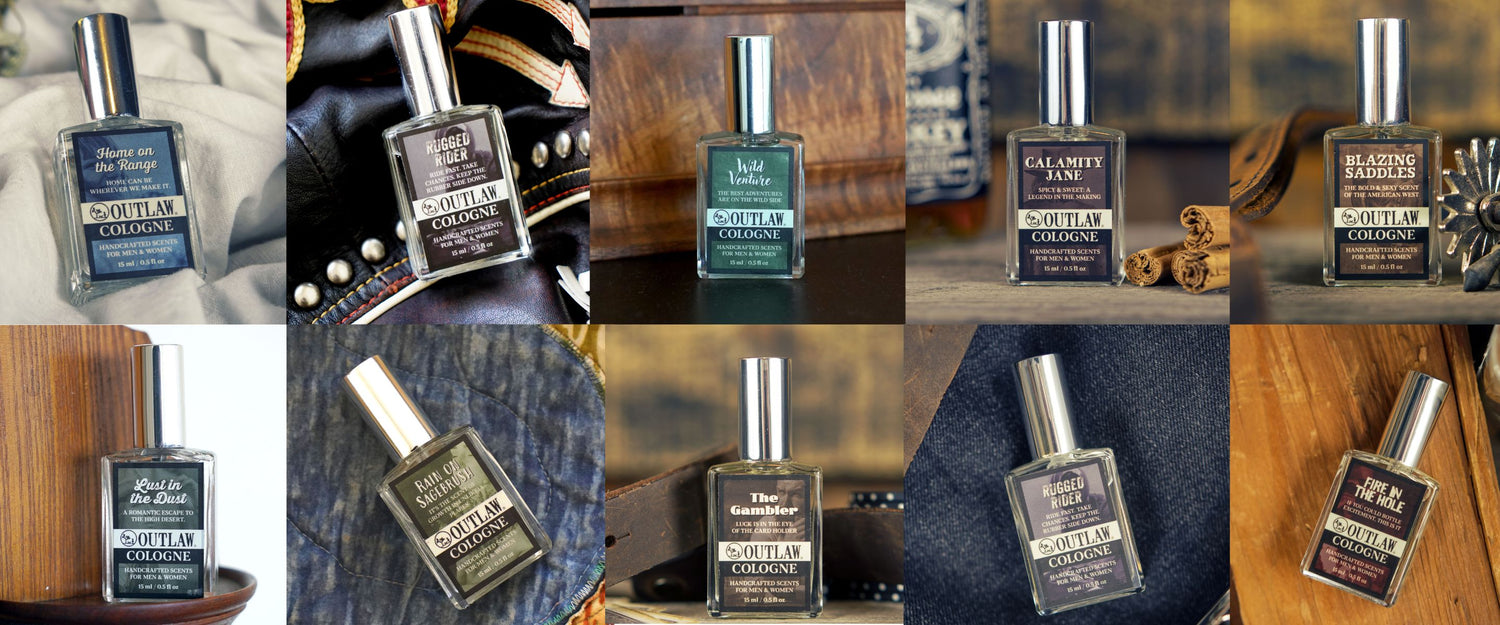 Do you love the smokey smell of campfire? How about the pungent scent of an aged whiskey? How about the peppery musk of gunpowder? Well, if you said hell yes to any of these three scents, then you need to look into the men's care products made by Outlaw.

Choosing a selection results in a full page refresh.