Explosively Awesome: Campfire | Gunpowder | Sagebrush | Whiskey | Excitement!
View Details
Show Me
Sale price
$15.00
Regular price
Unit price
per
Show Me
Sale price
$15.00
Regular price
Unit price
per
Sale
Sold out
Leave your hum-drum, ho-hum, boring ol' cologne in a smoking rubble, and celebrate your scent with the unmistakable scent of the best days of your life.
Explosively Awesome!
Smells of campfire, gunpowder, sagebrush, whiskey, and more.
Made with love and laughter (and other natural ingredients).

Bruh, do you even

cologne?

Safer than lighting a fire in your bathroom.
No explosives training necessary.
Feels like you're camping (without the nighttime wombat attacks).
Kaboom!
Know what that sound is? It's what you'll yell when you smell this ferocious and fiery Fire in the Hole Campfire Solid Cologne (maybe not literally, but it sure makes us jubilant).
One of our most treasured scents, this mixture of campfire, whiskey, and the good ol' outdoors will set your mornings ablaze, giving you that fiery kick we all need to send us booming throughout our days. This scent is truly a celebration of our favorite camping trips and our most wild adventures.
So, imbibe freely, light some fireworks, and emanate that burning spirit with our Fire in the Hole Campfire solid cologne.
Directions: Swirl your finger along the surface and warm the cologne up a little, rub on your pulse points (wrists, neck).
Our solid colognes are made in small batches right here in the USA. They come in very giftable and reusable kraft boxes that have an abbreviated version of the above description and contain one of a dozen different quotes. 
All our scents are skin-safe and long-lasting. Because we feel like scent is a personal thing to be shared between you and those literally closest to you, these are subtle scents. They will not overpower a crowded elevator or make you "that guy with all the cologne." They're designed to create an ambiance, not an impact.
.25 oz of solid cologne goodness.
What does this kind of outlaw smell like?

+

-

An Outlaw smells like bold, rugged adventure.
How to use

+

-

Each sample is its own wonderous experience of a shifting blend of adventurous scents. We recommend that you use each for one day (so you don't get too far away from the first ones) and then order your favorite immediately!
Ingredients

+

-

0.25 oz - Castor Seed Oil (Ricinus Communis), Organic Coconut Oil (Cocos Nucifera), Yellow Beeswax, Organic Jojoba Seed Oil (Simmondsia Chinensis), Fragrance
Shipping & Returns

+

-

Most orders ship within a few business days and arrive within 5 business days. Situations outside of our control sometimes interfere, but we do our absolute best.

If you don't love what you ordered, please reach out to us and we'll either replace your product for free, or we'll give you a refund. If your items cost more than $100, we will issue a return label.
View full details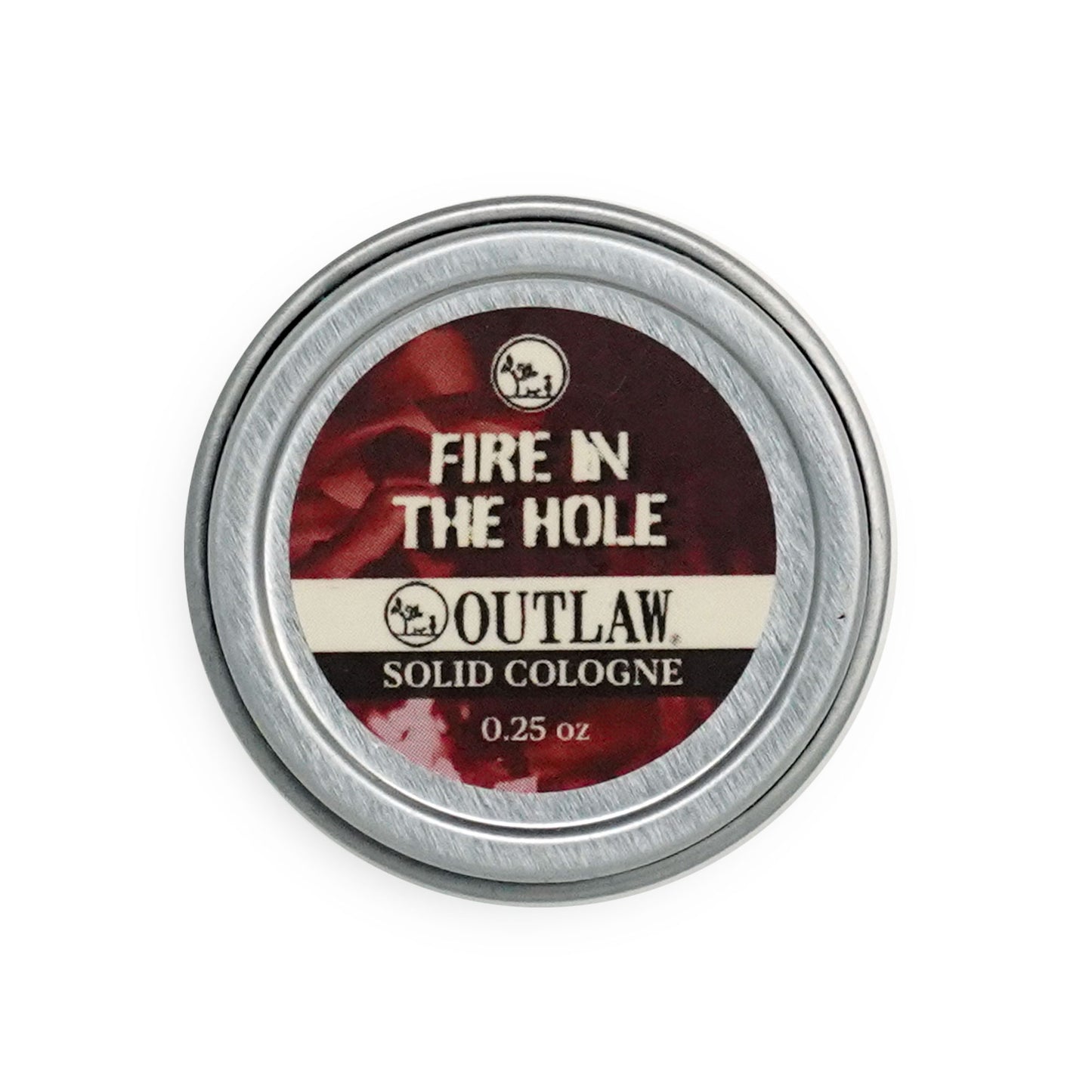 Can't Miss
You can't miss when it comes to the scent of campfire, which conjures up starlight and crackling embers. This one comes with a little excitement and something sexy thrown in the mix. Another 5-star scent courtesy of the Outlaws.
Just as the title card says, explosively awesome scent!
It's very hard to decide on where to put this as one of my favorite cologne scents, fighting with Blazing Saddles and The Gambler for 2nd place (1st is Lust In The Dust). I bet that's why I see it as the "Frequently Bought Together" deal, as I can certainly see why! It has a overall mild sweetness (which I like very much), a pleasant bit of spice from the sagebrush, the smokiness from the campfire, and the slight metal sting you get from the gunpowder is very well balanced. Never saw anyone able to successfully get the gunpowder in a scent profile without it either being overpowering or nonexistent. Kudos to you, Outlaw!
"My grandson rec'd his order and said "I like it...its cool grandma"...!!! Enuf said!!!" — Dollie

"I really enjoy the way this solid cologne instantly brings back happy thoughts of chillin' with my family and friends around a campfire on a cool night with a cold beer in hand while sharing stories." — Steve

"Do you dream of smelling like you just came away from a session of making S'mores out in the woods around a campfire with a slight hint of soap perhaps? Look no further than Fire in the Hole!" — Don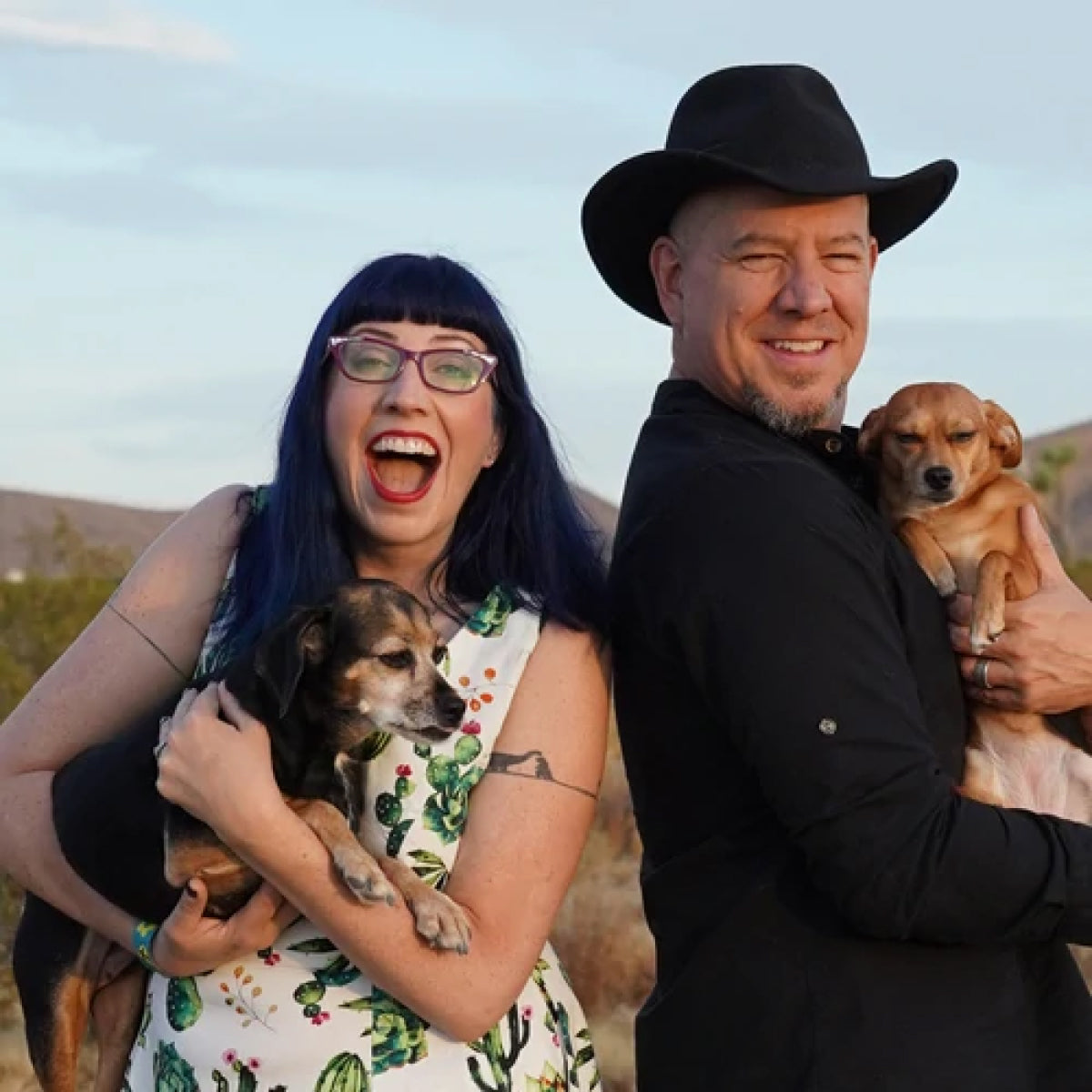 Who are the Outlaws?
We're Danielle & Russ Vincent, and we started Outlaw because we wanted to make a different kind of company.
We believe that good value doesn't mean cheaper, it means better quality, longer lasting, and more enjoyable to use.
We believe that good business practices don't have to be at odds with good social practices.
We believe that people do better when they feel better, and that good scents make people feel better.
We believe that a rising tide lifts all boats. We lift up other businesses every opportunity we get.
We believe that kindness costs nothing, but is worth more than gold.
We believe in the goodness of dogs.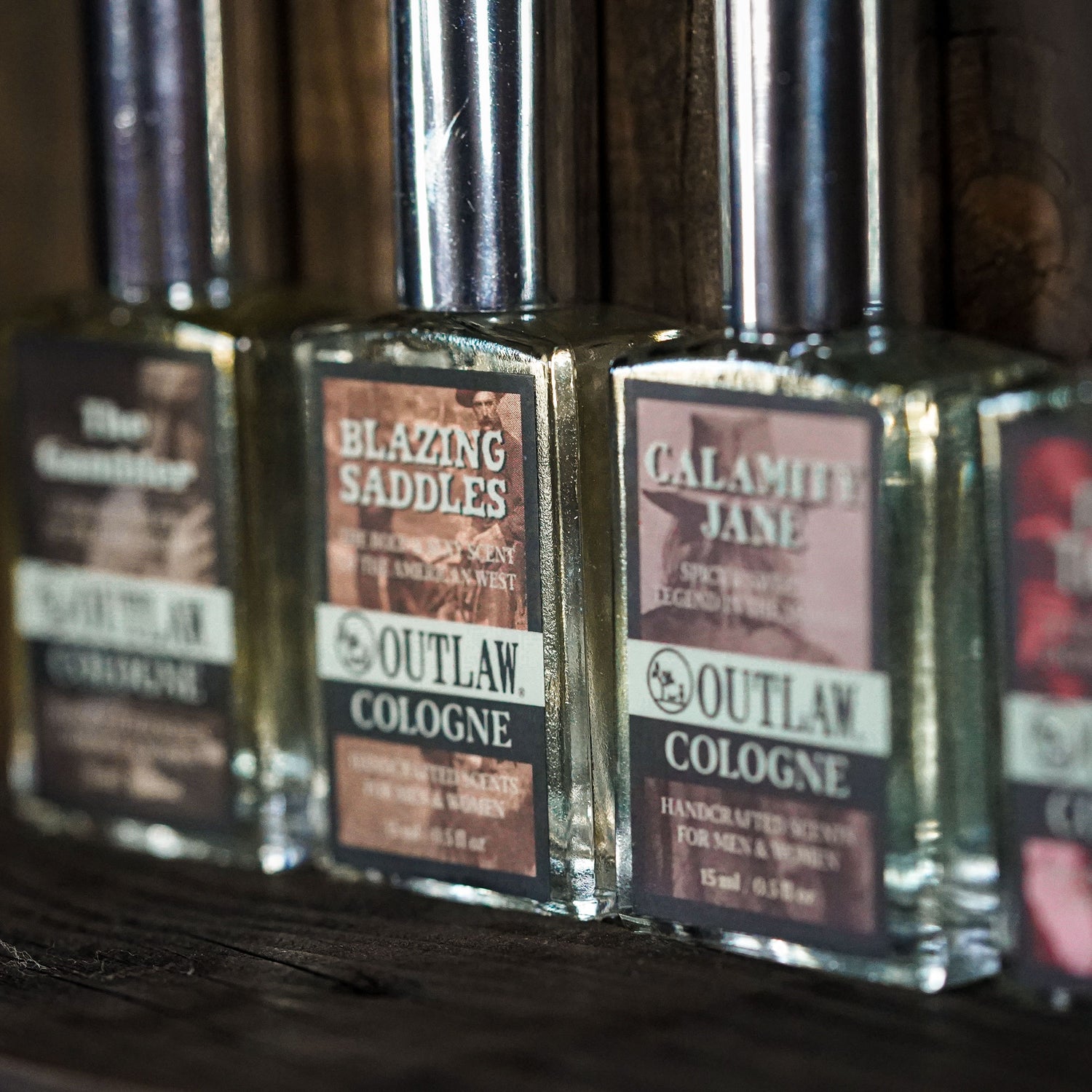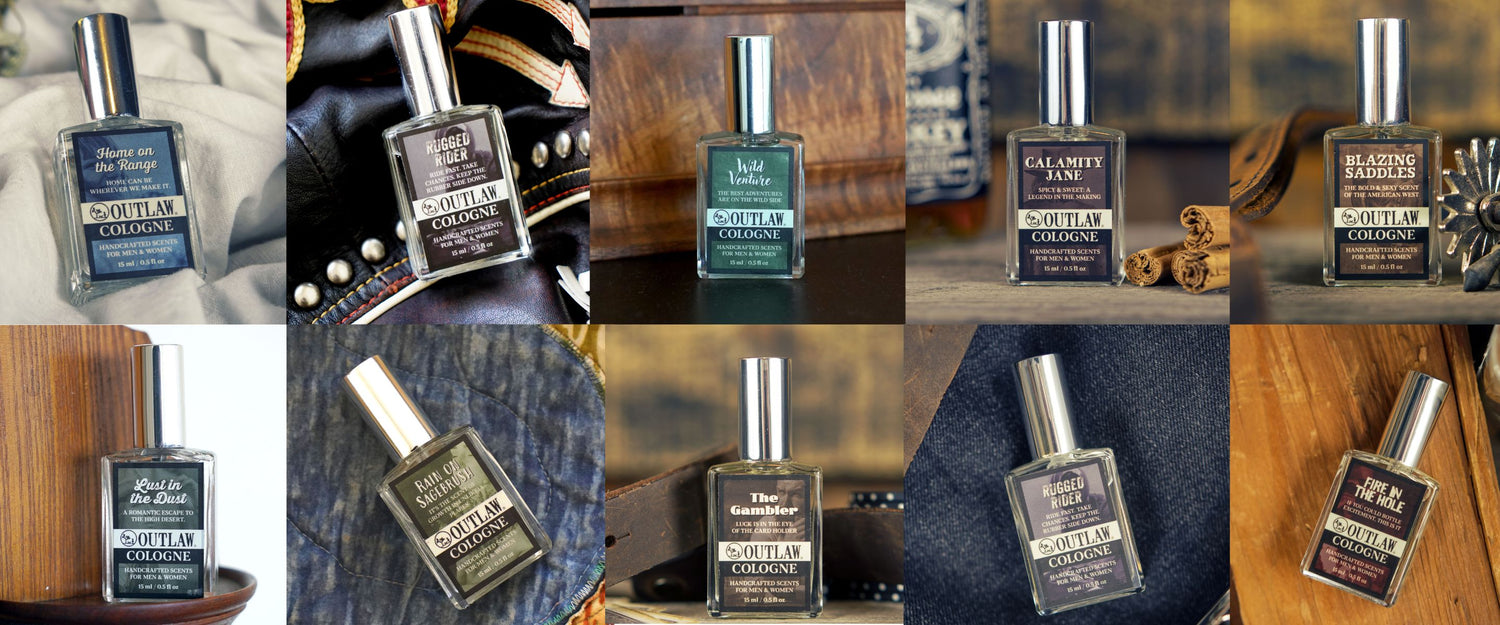 Do you love the smokey smell of campfire? How about the pungent scent of an aged whiskey? How about the peppery musk of gunpowder? Well, if you said hell yes to any of these three scents, then you need to look into the men's care products made by Outlaw.

Choosing a selection results in a full page refresh.