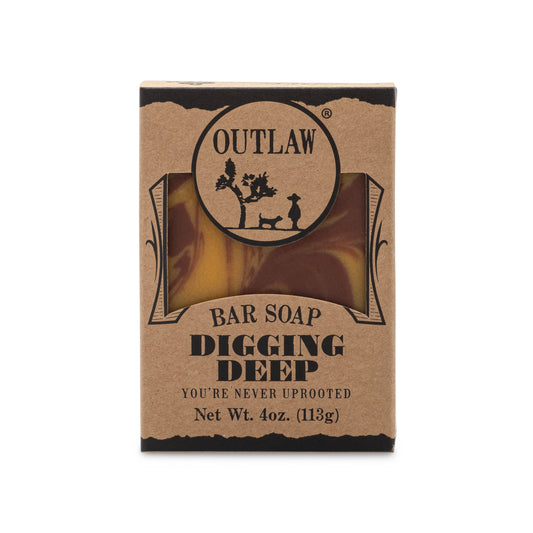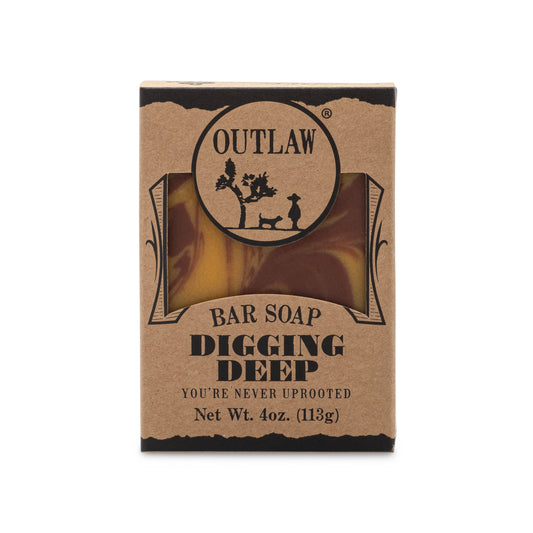 View Details
Show Me
Sale price
$8.00
Regular price
$12.00
Unit price
per
Show Me
Sale price
$8.00
Regular price
$12.00
Unit price
per
Sale
Sold out
You're never uprooted
When people say, "Get back to your roots," they mean get back to the foundation of what makes you you, of what makes you grounded.
And that's what Digging Deep is.
It's an earthy scent of your foundations - of what is at your core.
It's the rich earth beneath your feet. It's the rich earth in your hands. When you are digging deep, you're fundamentally who you are.
When you are
who you are

Relish in the scents of damp earth, sandalwood, and orange with a bar of Digging Deep Handmade Soap.
What does this kind of outlaw smell like?

+

-

A wild adventure, and we are all eager for you to EMBARK!
How to use

+

-

Trust your instincts. You're wiser than you've been led to believe.
Ingredients

+

-

A mix of natural and artificial ingredients.
Shipping & Returns

+

-

Most orders ship within a few business days and arrive within 5 business days. Situations outside of our control sometimes interfere, but we do our absolute best.

If you don't love what you ordered, please reach out to us and we'll either replace your product for free, or we'll give you a refund. If your items cost more than $100, we will issue a return label.
View full details
Great Outdoors smell!
This one is special! Smells like all of the good things outdoors. I like it better and better ever time I use it.
Digging, Digging Deep
Best scent yet! Just when I thought they were at the top of their game, they surprise me with extreme overwhelming deliciousity!!!! Not sure "deliciousity" is an actual word, but I'm owning it.
Diggin' It!
Even an Outlaw might raise their eyebrows in suspicion of a soap that sounds more like what you're trying to wash off than wash on. But this soap smells so good! There's something that just draws you in and is honestly a bit addictive about this scent. It also has some of the best staying power, while being very subtle --I get to notice how nice I smell, but it isn't so strong that anyone not extremely close will likely notice.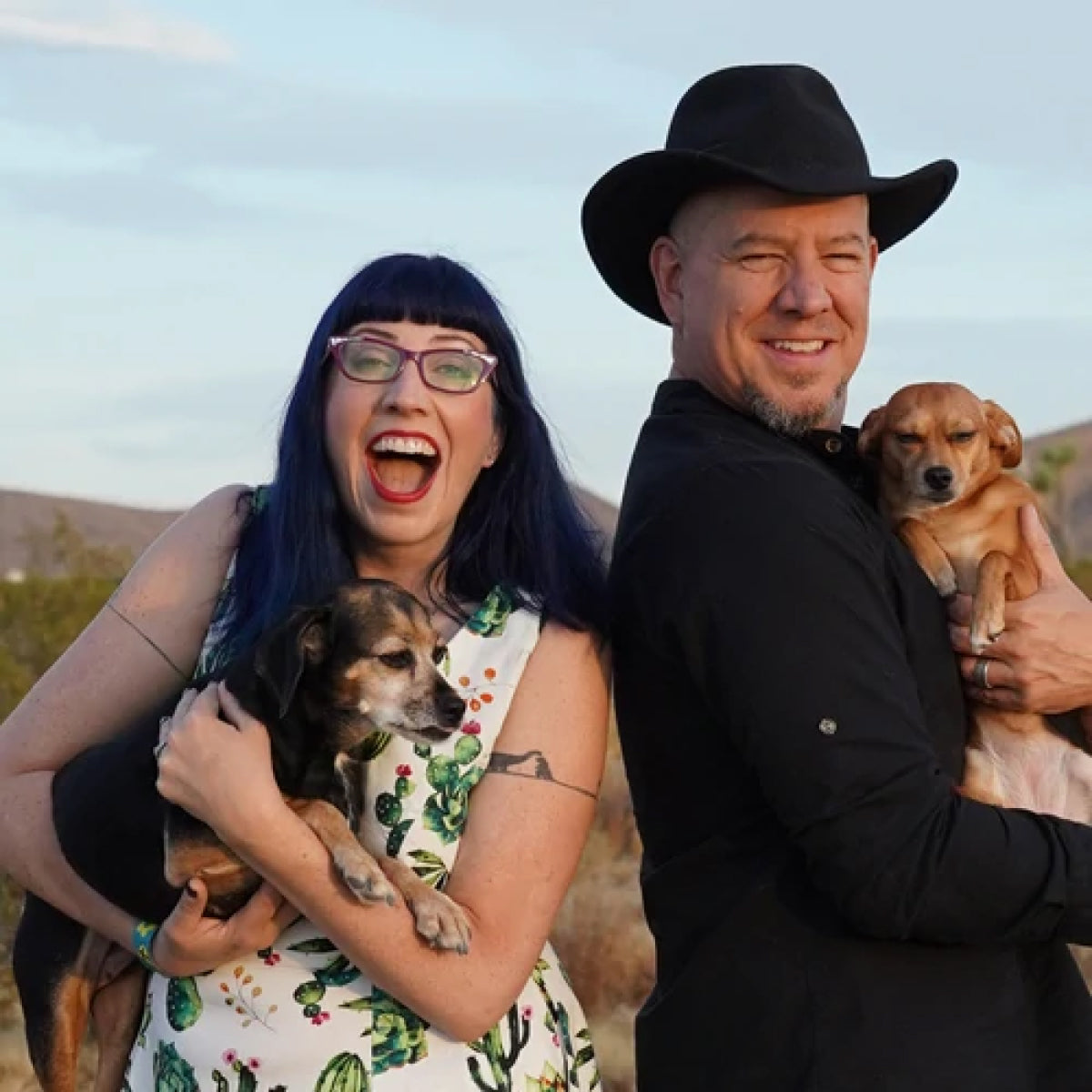 Who are the Outlaws?
We're Danielle & Russ Vincent, and we started Outlaw because we wanted to make a different kind of company.
We believe that good value doesn't mean cheaper, it means better quality, longer lasting, and more enjoyable to use.
We believe that good business practices don't have to be at odds with good social practices.
We believe that people do better when they feel better, and that good scents make people feel better.
We believe that a rising tide lifts all boats. We lift up other businesses every opportunity we get.
We believe that kindness costs nothing, but is worth more than gold.
We believe in the goodness of dogs.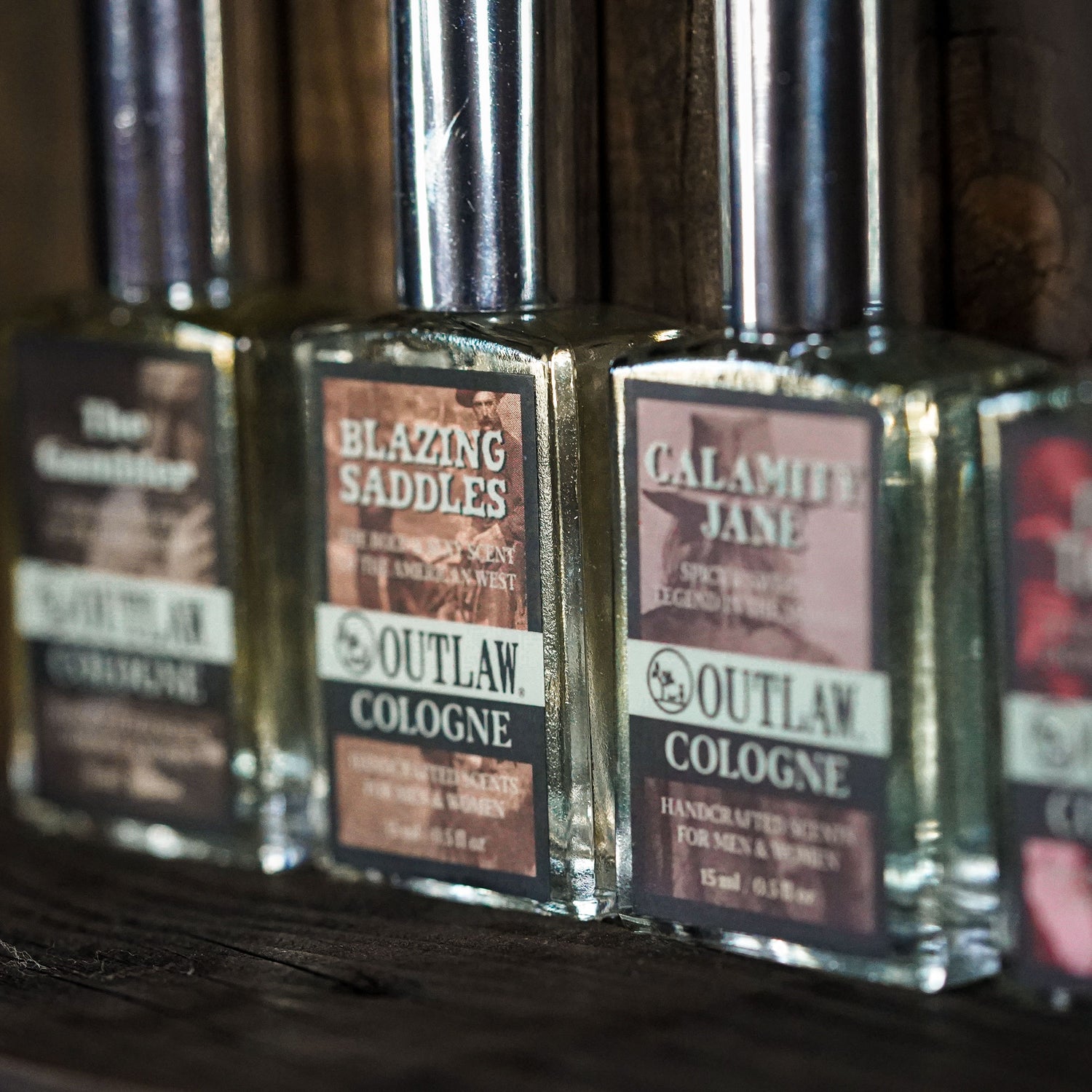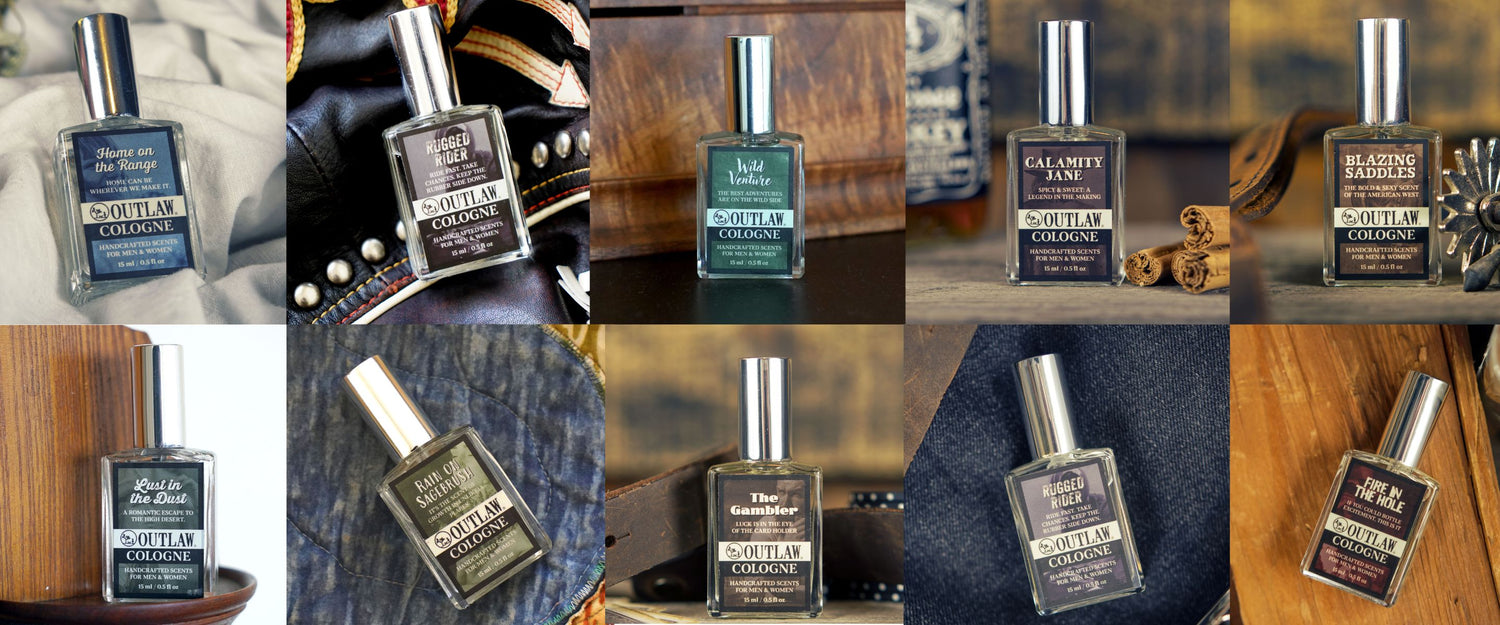 Do you love the smokey smell of campfire? How about the pungent scent of an aged whiskey? How about the peppery musk of gunpowder? Well, if you said hell yes to any of these three scents, then you need to look into the men's care products made by Outlaw.

Choosing a selection results in a full page refresh.