Smell like a Legend: Clove | Orange | Cinnamon | Whiskey
View Details
Show Me
Sale price
$12.00
Regular price
$14.00
Unit price
per
Show Me
Sale price
$12.00
Regular price
$14.00
Unit price
per
Sale
Sold out
Smell like a legend!
Smells of orange, clove, cinnamon, ginger, and a kick of whiskey.
Doesn't smell like the actual Calamity Jane (who was known to drink until she passed out in the stable.)
Made with love and laughter (and all-vegan oils.)
Makes you want to rewatch all three seasons of Deadwood
Perky, spicy, crisp scent.
Calamity Jane was a great American frontierswoman and professional scout, known associate of Wild Bill Hickok, and one of the most notoriously badass women of the Wild West. She gave ZERO F*CKS FOREVER so that we don't have to EVER. We would be failing our historical duties if we didn't honor this lady with the badass liquid soap she so sorely needed.
Now, we can't imagine with her heavy drinking and aversion to cleanliness, that she smelled anything like citrus and warm spices like this here soap does, so instead of her ripe, lingering odor, we've just captured the spirit of Ol' Calamity J.
Coconut Oil, Potassium Hydroxide, Olive Oil, Sunflower Oil, Aloe Vera, Rosemary Extract, Shea Butter, Citric Acid, Fragrance Oil.
8 oz of handmade soapy goodness.
What does this kind of outlaw smell like?

+

-

A little spicy, a little sweet! Warm your senses with this combination of clove, orange, cinnamon, and, of course, whiskey! (We ARE talking about Calamity Jane, after all)
How to use

+

-

Trust your instincts. You're wiser than you've been led to believe.
Ingredients

+

-

A mix of natural and artificial ingredients.
Shipping & Returns

+

-

Most orders ship within a few business days and arrive within 5 business days. Situations outside of our control sometimes interfere, but we do our absolute best.

If you don't love what you ordered, please reach out to us and we'll either replace your product for free, or we'll give you a refund. If your items cost more than $100, we will issue a return label.
View full details
Smells amazing,the pump however froze up within a week
I'm glad its back
Never knew it even existed,I'm glad it's back.
Calamity Jane - Same great scent.
This stuff is great. Everything by Outlaw that I've tried is killer. I believe I've narrowed my favorites down to Calamity Jane and Lust in the Dust, but dig it all. Never thought of myself giving much thought to soap or the like, but I'm close to crazy about this stuff.
Suds
If Beth were using Outlaw soap in that horse trough there would be so much suds Yellowstone wouldn't be worth watching.
Suds
If Beth were using Outlaw soap in that horse trough there would be so much suds Yellowstone wouldn't be worth watching.
"I like Calamity Jane as a hand wash because it it's pretty neutral, the fragrance isn't too girly or manly so it works well as a product that is shared." — Michael

"Outlaw soaps, lotions, balms, and other offerings would be great stocking stuffers for the men in your life. But, the women in the house will be just as quick to use them." — Teresa

"The hint of cinnamon is yummy and the Outlaw brand hand soap works well in our cowboy theme guest bath." — Sandy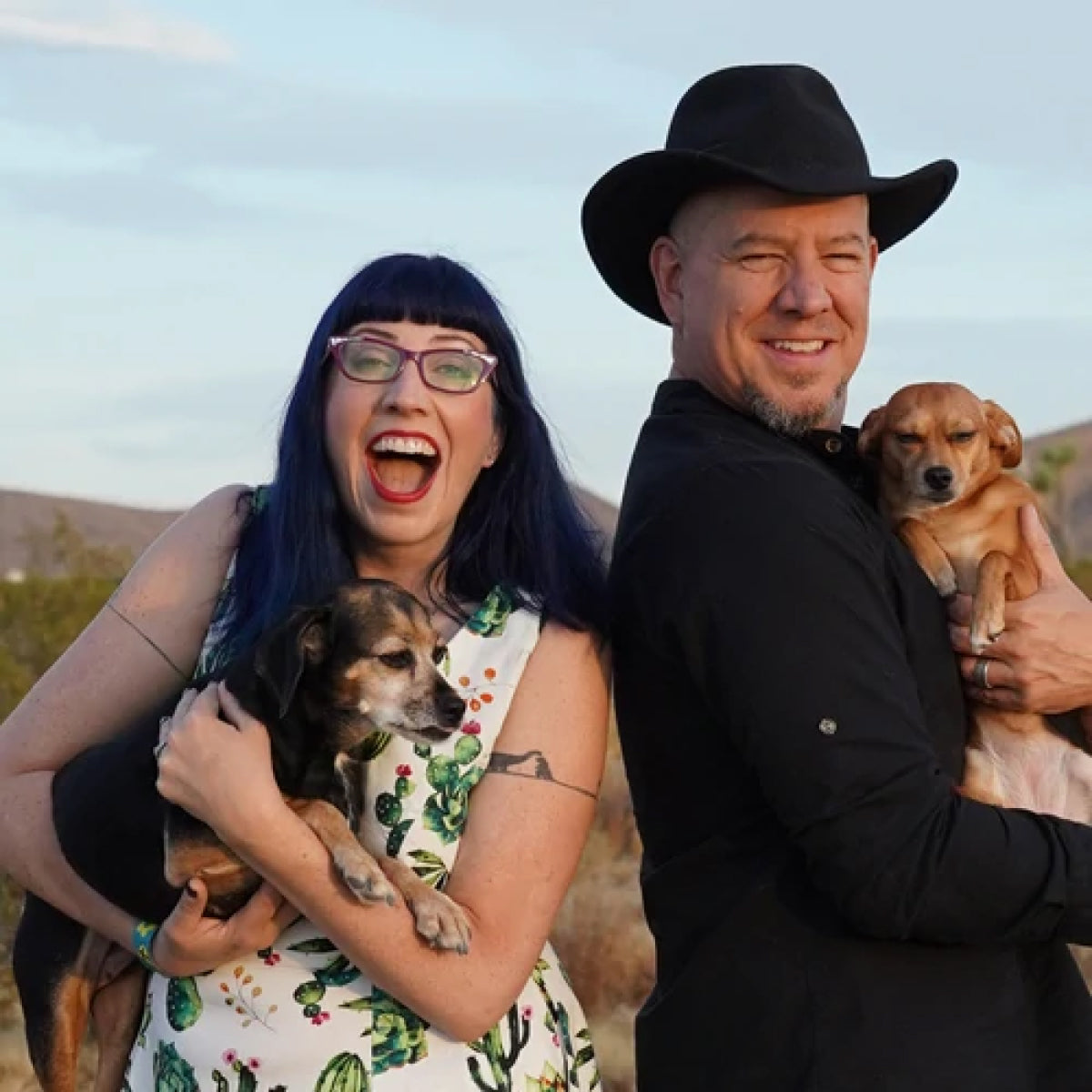 Who are the Outlaws?
We're Danielle & Russ Vincent, and we started Outlaw because we wanted to make a different kind of company.
We believe that good value doesn't mean cheaper, it means better quality, longer lasting, and more enjoyable to use.
We believe that good business practices don't have to be at odds with good social practices.
We believe that people do better when they feel better, and that good scents make people feel better.
We believe that a rising tide lifts all boats. We lift up other businesses every opportunity we get.
We believe that kindness costs nothing, but is worth more than gold.
We believe in the goodness of dogs.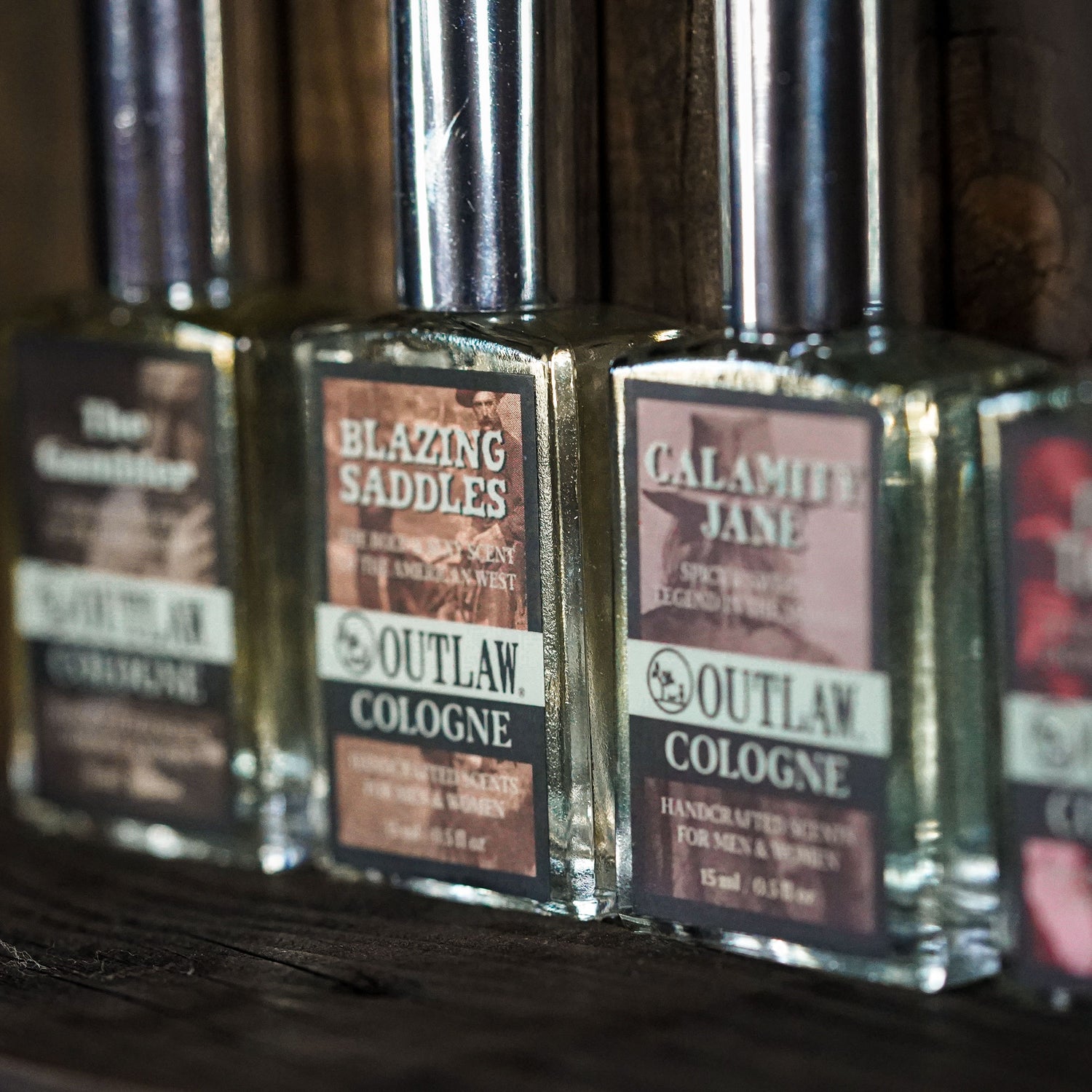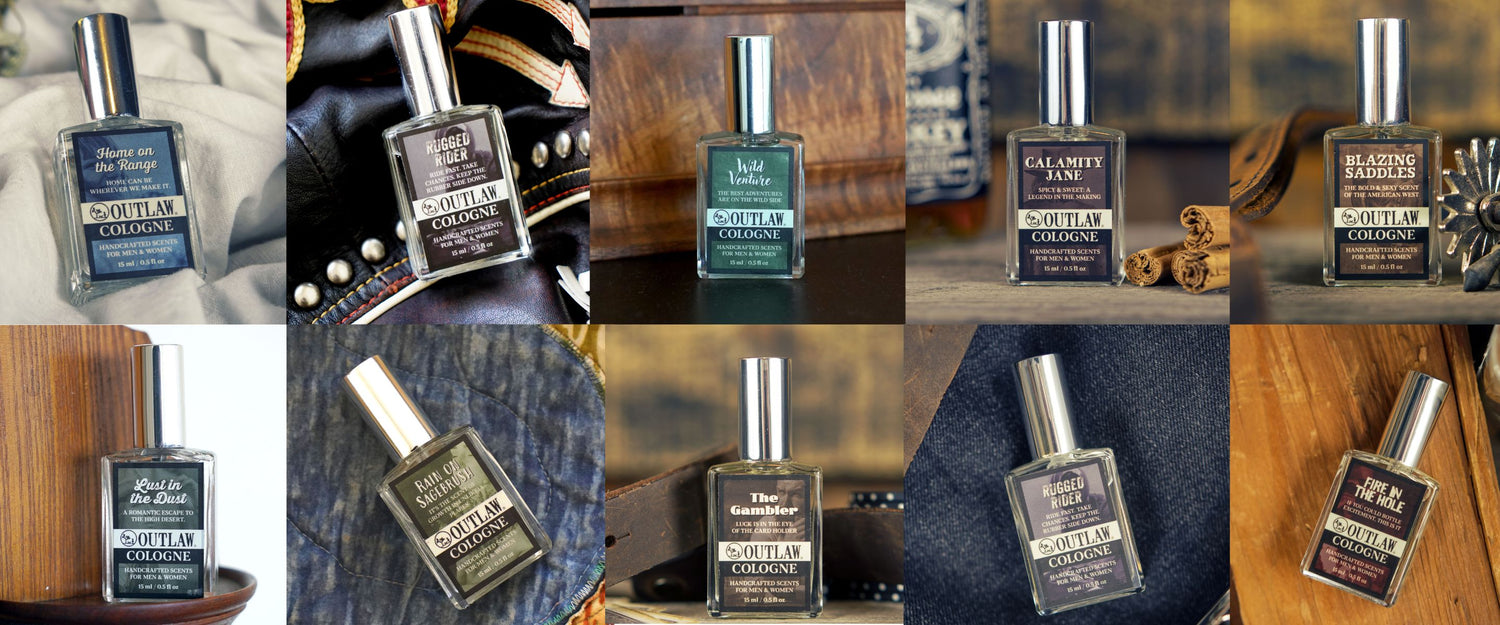 Do you love the smokey smell of campfire? How about the pungent scent of an aged whiskey? How about the peppery musk of gunpowder? Well, if you said hell yes to any of these three scents, then you need to look into the men's care products made by Outlaw.

Choosing a selection results in a full page refresh.