THE SEXIEST COLOGNE EVER!
View Details
Show Me
Sale price
$30.00
Regular price
Unit price
per
Show Me
Sale price
$30.00
Regular price
Unit price
per
Sale
Sold out
"Brings out the cowboy in me. Drives the cowgirls wild. Great blend." - Jim, Self-Professed Wild Cowgirl Bait
Walk into a room with the confidence of a rugged, roguish cowboy accompanied by eagles carrying pearl-grip six-shooters filled with bullets made of sheer animal magnetism.
What does it smell like? This incredible cologne rides shotgun with the bold and unmistakable scents of leather, gunpowder, sandalwood, and sagebrush. It smells like you just walked off the set of A Fistful of Dollars.
What is this cologne? This natural, handcrafted, small-batch cologne is made with organic alcohol and a blend of natural and lab-made scents. It's packaged in a superior quality, American-made, durable box so you can carry it wherever your adventures lead.
Is it amazing? IT SURE IS! Outlaw's line-up of natural cologne is inspired by real-life scents like leather & gunpowder. And if you don't love it, we'll give you a full refund: Running with Outlaws is risk-free with our satisfaction guarantee!

Outlaw scents are skin-safe and long-lasting. Because scent is a personal thing to be shared between you and those closest to you, Outlaw cologne will not overpower a crowded elevator or make you "that guy with all the cologne." They're designed to create an impression, not an impact.
What does this kind of outlaw smell like?

+

-

An Outlaw smells like bold, rugged adventure.
How to use

+

-

Spray on your pulse points and enjoy your amazing life
Ingredients

+

-

Made with Organic Alcohol & Natural and Artificial Fragrance.
Shipping & Returns

+

-

Most orders ship within a few business days and arrive within 5 business days. Situations outside of our control sometimes interfere, but we do our absolute best.

If you don't love what you ordered, please reach out to us and we'll either replace your product for free, or we'll give you a refund. If your items cost more than $100, we will issue a return label.
View full details
Amazing
JuSt GoT THis iN THe MAil TodAY. It's better than I thought it was going to be. Originally bought the air freshener and liked it. This is an entire new level. Masculine naturalish scent. My dog even gave me a once over and seems to like it! That's a win!
My "Go-To" Scent
I have had "Blazing Saddles" solid cologne, bath soap at home & air fresheners in my SUV forever. I always get asked what I'm wearing! THANKS
Unique, but extremely wearable.
Day or night, any season. Very unique scent, but never seems out of place.
4 outta 4
The sampler set is a grand slam !!!! Hard to choose between each scent. I am just going to have to buy more sampler sets until I can decide which one I like the best.
Ok
It was ok smell of leather was the main scent I smell not much of the others .
The Classic
This is "THE" scent when it comes to outlaw fragrances. Leather, gunpowder, sagebrush and sandalwood expertly combined into a truly classic cologne. There are no other colognes like these anywhere. Brilliant idea and executed to perfection.
Outlaw4Ever
"If you're looking for something that's unique and not the same ole same ole, go to outlaw soaps and I guarantee you will find pure awesomeness!" — Jason

"This is a Christmas gift for my husband who loves the bar soap in this scent." — Morgan

"I vacation in Arizona every couple of years and wearing this puts me out there in a good place." — David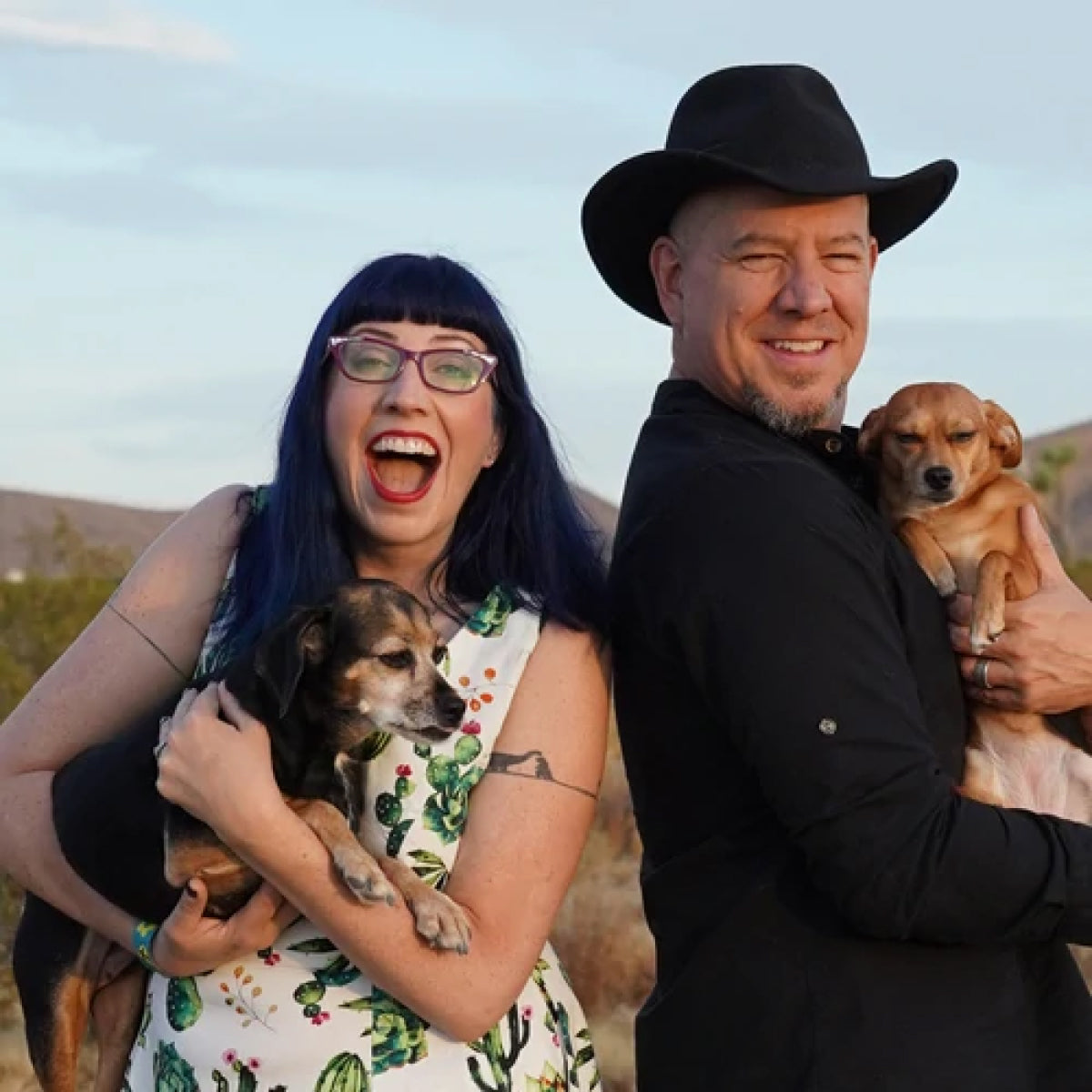 Who are the Outlaws?
We're Danielle & Russ Vincent, and we started Outlaw because we wanted to make a different kind of company.
We believe that good value doesn't mean cheaper, it means better quality, longer lasting, and more enjoyable to use.
We believe that good business practices don't have to be at odds with good social practices.
We believe that people do better when they feel better, and that good scents make people feel better.
We believe that a rising tide lifts all boats. We lift up other businesses every opportunity we get.
We believe that kindness costs nothing, but is worth more than gold.
We believe in the goodness of dogs.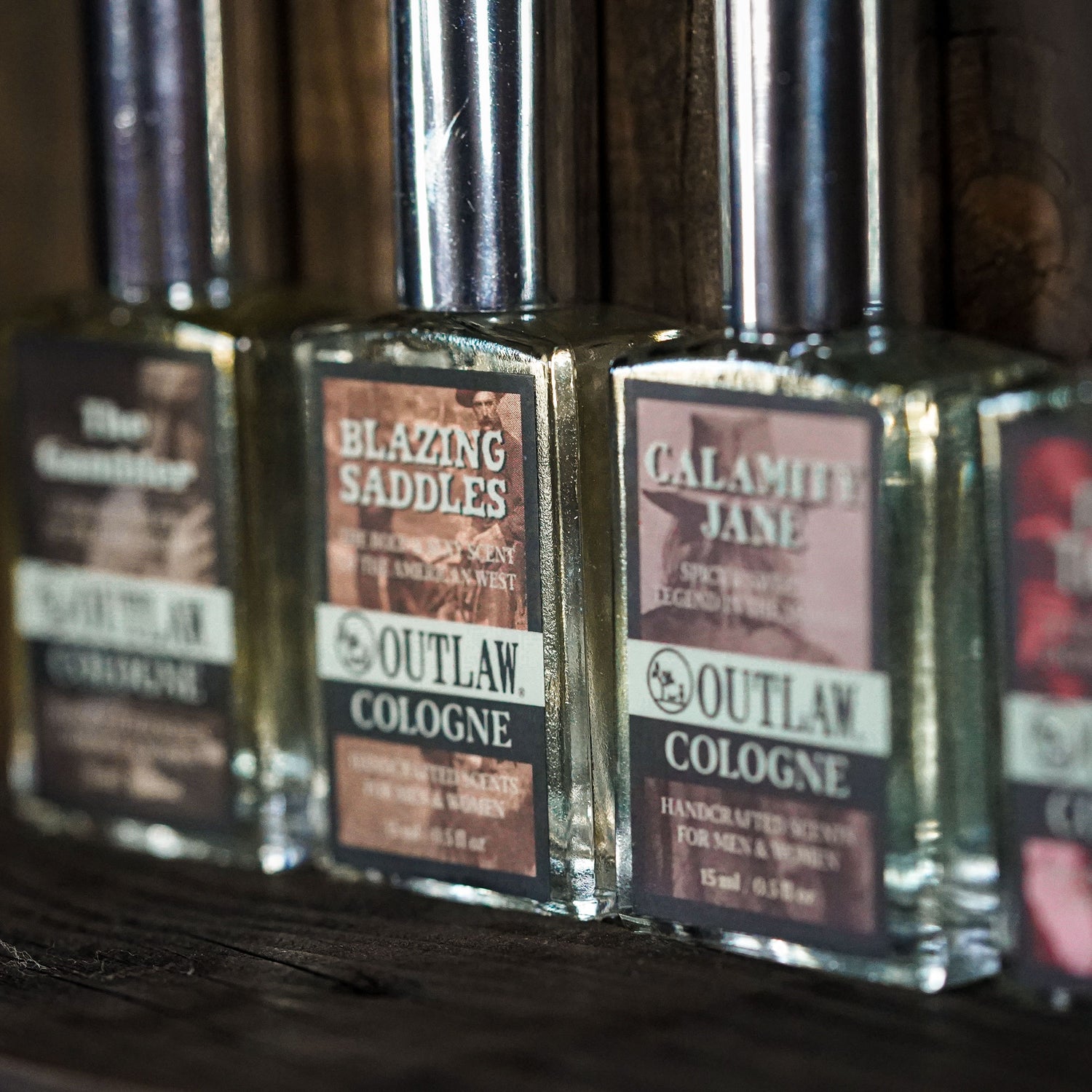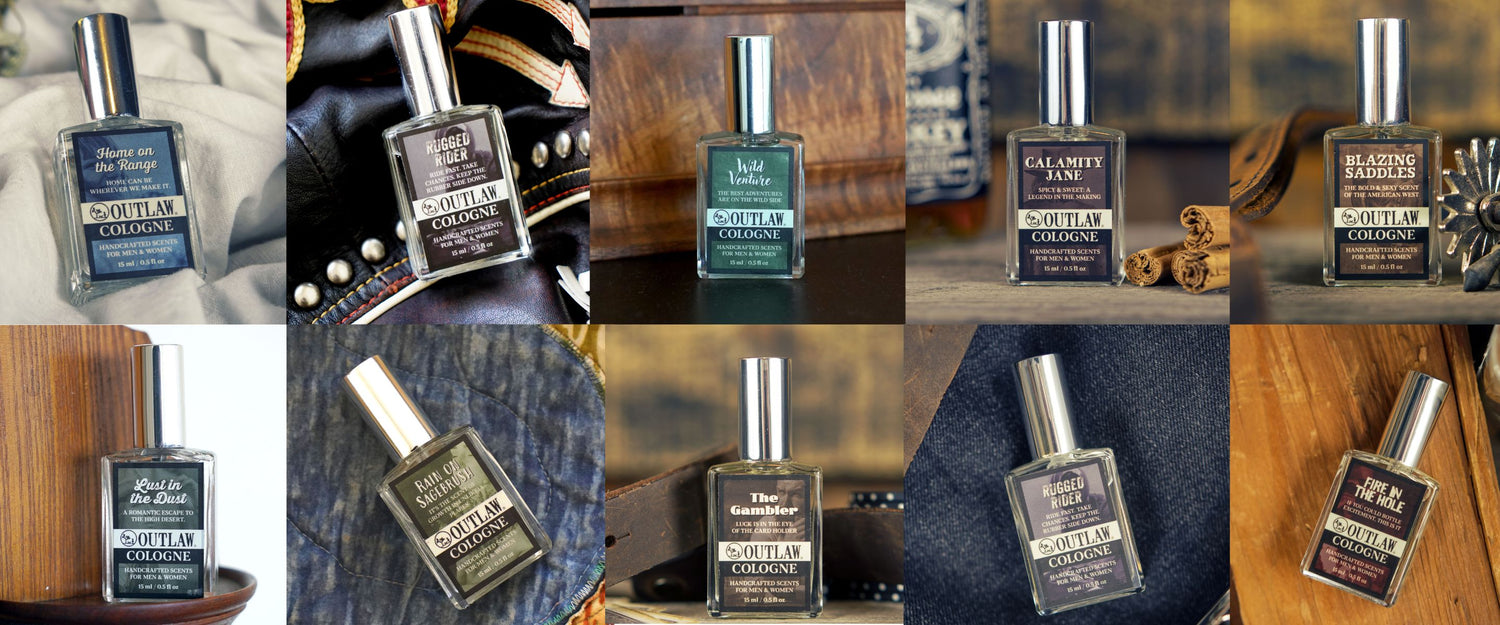 Do you love the smokey smell of campfire? How about the pungent scent of an aged whiskey? How about the peppery musk of gunpowder? Well, if you said hell yes to any of these three scents, then you need to look into the men's care products made by Outlaw.

Choosing a selection results in a full page refresh.