THE SEXIEST COLOGNE EVER!
"Brings out the cowboy in me. Drives the cowgirls wild. Great blend." - Jim, Self-Professed Wild Cowgirl Bait
Walk into a room with the confidence of a rugged, roguish cowboy accompanied by eagles carrying pearl-grip six-shooters filled with bullets made of sheer animal magnetism.
What does it smell like? This incredible cologne rides shotgun with the bold and unmistakable scents of leather, gunpowder, sandalwood, and sagebrush. It smells like you just walked off the set of A Fistful of Dollars.
What is this cologne? This natural, handcrafted, small-batch cologne is made with organic alcohol and a blend of natural and lab-made scents. It's packaged in a superior quality, American-made, durable box so you can carry it wherever your adventures lead.
Is it amazing? IT SURE IS! Outlaw's line-up of natural cologne is inspired by real-life scents like leather & gunpowder. And if you don't love it, we'll give you a full refund: Running with Outlaws is risk-free with our satisfaction guarantee!

Outlaw scents are skin-safe and long-lasting. Because scent is a personal thing to be shared between you and those closest to you, Outlaw cologne will not overpower a crowded elevator or make you "that guy with all the cologne." They're designed to create an impression, not an impact.
If you're not sure you'd like to commit to a full-size bottle of Blazing Saddles leather-scented cologne, try one of our sample sets:

This collection is inspired by the American West – the quintessential things that make the Western landscape what it is: leather and gunpowder, campfire and sagebrush, everything beautiful and romantic about the Western experience.
Includes:
Blazing Saddles: Leather, gunpowder, sandalwood, and sagebrush
The Gambler: Bourbon, tobacco, and leather
Lust in the Dust: Sagebrush and sandalwood
Calamity Jane: Clove, orange, cinnamon, and whiskey
This collection includes our scents of the outdoors, celebrating the spirit of exploration – whatever is just beyond that hill over there! (it's just a little further… aren't you curious?) This set inspires you to get outside and smell the clean air and wilderness.
Includes:
Fire in the Hole: Campfire, gunpowder, sagebrush, and whiskey
Blazing Saddles: Leather, gunpowder, sandalwood, and sagebrush
The Badlands: Campfire and cedar
Lust in the Dust: Sagebrush and sandalwood
What does this kind of outlaw smell like?

+

-

An Outlaw smells like a gosh darn American hero. An Outlaw transcends the common law of the land and is governed by a higher authority: Personal Integrity (which is also an aphrodisiac in the right circles).

An Outlaw smells like leather, sandalwood, gunpowder, sagebrush, and a little dirt.

An Outlaw smells like the essence of badassery.

The Blazing Saddles Collection brings the scent of the cowboys of legend to your every day... and makes you such a legend.

If your romantic entanglement catches you after using this lotion, you might be late for work.

This bold, rugged Western scent invigorates the Outlaw within and inspires you to GET. IT. DONE.
How to use

+

-

Spray on your pulse points and enjoy your amazing life
Ingredients

+

-

Made with Organic Alcohol & Natural and Artificial Fragrance.
Shipping & Returns

+

-

Most orders ship within a few business days and arrive within 5 business days. Situations outside of our control sometimes interfere, but we do our absolute best.

If you don't love what you ordered, please reach out to us and we'll either replace your product for free, or we'll give you a refund. If your items cost more than $100, we will issue a return label.
View full details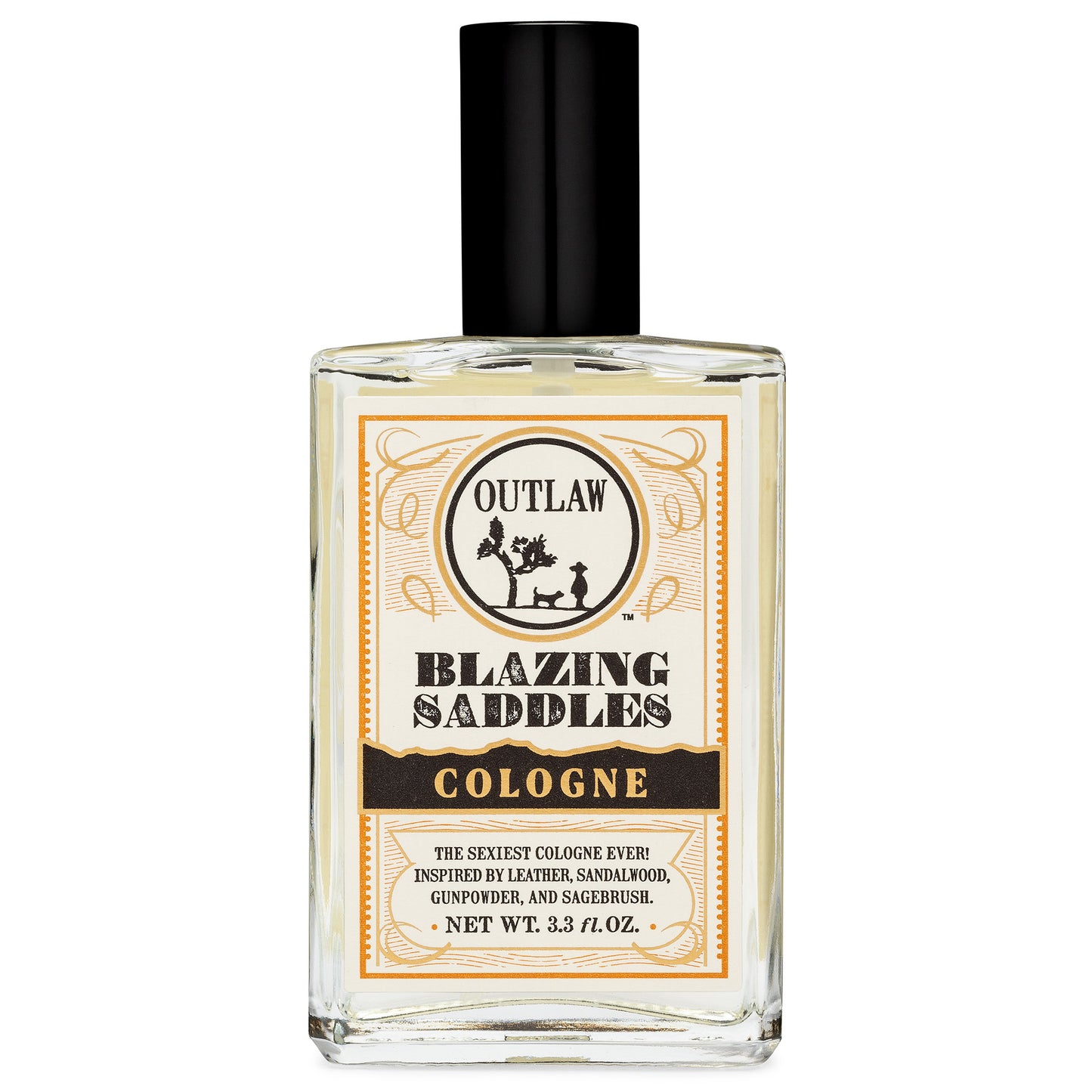 Dissapointed
Bought the solid cologne sample pack and loved the blazing saddles smell so I ordered it in the spray bottle. At first the smell was half of the solid cologne, it was very weak. Next, every time I would wear it I would get a chlorine bleach smell all day to the point of a headache. I thought it was just me so I tried to keep wearing it. When people started asking me if I had spilled bleach on myself I knew it was time to stop wearing it. It was only about a month after I started wearing it. I don't know if I got a bad batch or the bottom of the barrel, but it now sits on my counter unused. Waste of money.
My order
I received my order just fine bu the cap will not stay on and wow the soap goes very fast for the price.
Stenson Leather
New crisp leather boots store, with hard new rubber soles, vanilla bean, and acid burn of smelting steel. The vanilla lasts the longest and hopefully you aren't sweaty, bc this could turn a little sour milk. Or that baby skin after a full day of playing, kind of sweet kind of sour. Its my favorite smell, I like it masc. At the top turning soft at the end. And even after a long day, I don't hate it, but others might.
What's not to like?
Seriously though, this is a great scent, and I can see why it's really popular. I have tried all the ones available, and I don't dislike any of the Outlaw scents. The sandalwood comes through, but maintains a fun ruggedness. Sticks to ya and doesn't go unnoticed by the one who matter.
Very nice and subtle. I recommend it.
Same as above. Not too overwhelming, it's just right.
Nice Cologne
This is nice as an everyday scent spritzer. The Blazing Saddles Soap is nice, but a real problem in my shower. The soap melts like crazy and has a sticky residue.
"If you're looking for something that's unique and not the same ole same ole, go to outlaw soaps and I guarantee you will find pure awesomeness!" — Jason

"This is a Christmas gift for my husband who loves the bar soap in this scent." — Morgan

"I vacation in Arizona every couple of years and wearing this puts me out there in a good place." — David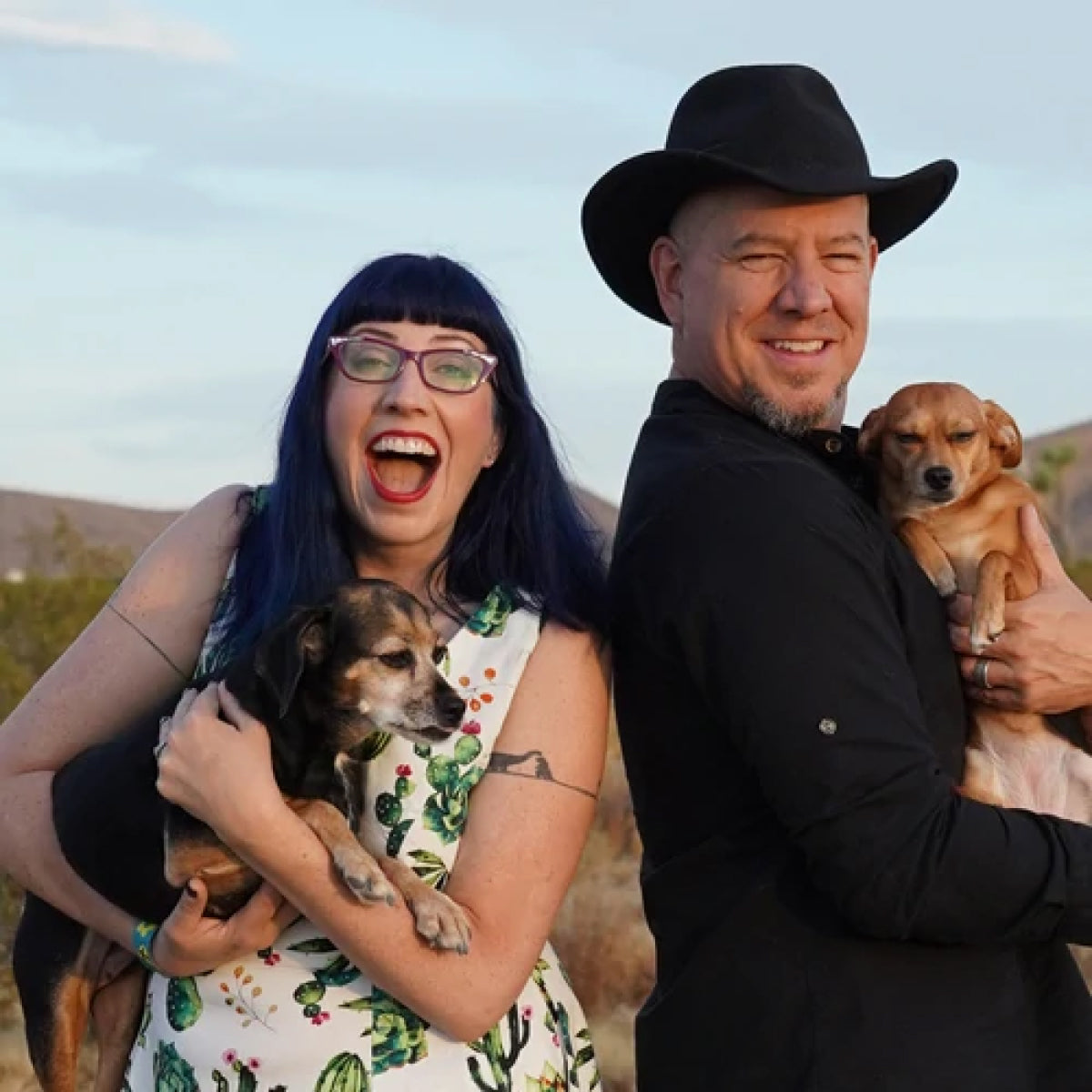 Who are the Outlaws?
We're Danielle & Russ Vincent, and we started Outlaw because we wanted to make a different kind of company.
We believe that good value doesn't mean cheaper, it means better quality, longer lasting, and more enjoyable to use.
We believe that good business practices don't have to be at odds with good social practices.
We believe that people do better when they feel better, and that good scents make people feel better.
We believe that a rising tide lifts all boats. We lift up other businesses every opportunity we get.
We believe that kindness costs nothing, but is worth more than gold.
We believe in the goodness of dogs.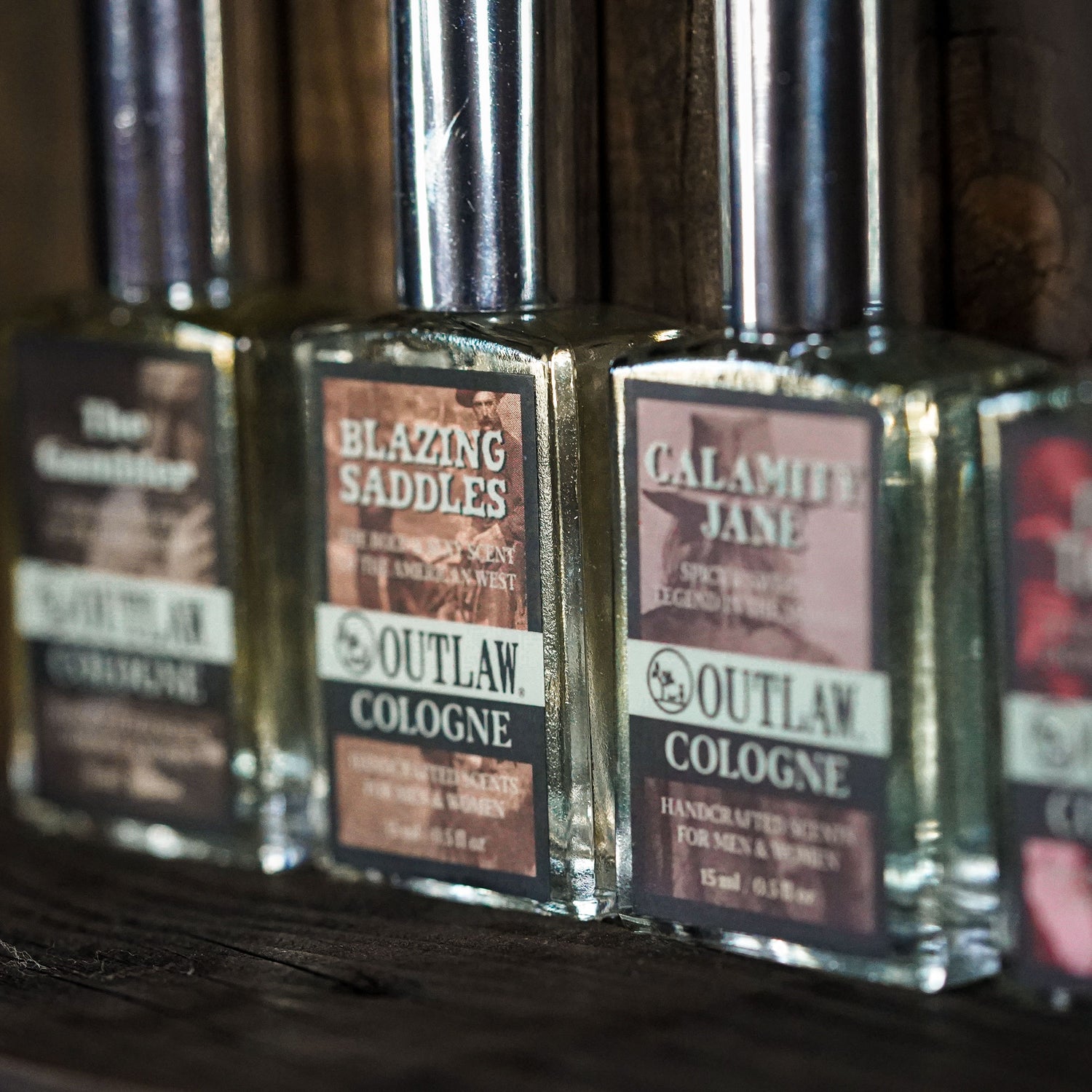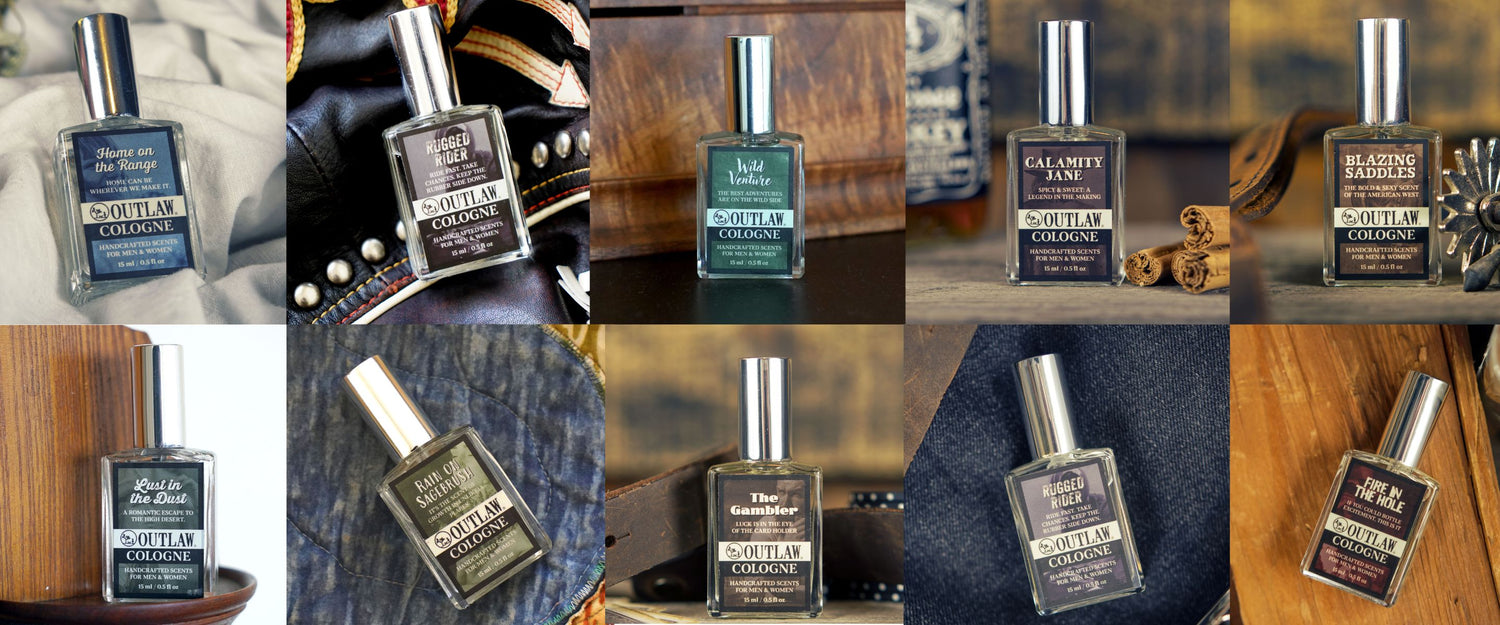 Do you love the smokey smell of campfire? How about the pungent scent of an aged whiskey? How about the peppery musk of gunpowder? Well, if you said hell yes to any of these three scents, then you need to look into the men's care products made by Outlaw.

Choosing a selection results in a full page refresh.