2 Handmade Soaps Every Month, In A Variety of Scents
View Details
Show Me
Sale price
$16.00
Regular price
Unit price
per
Show Me
Sale price
$16.00
Regular price
Unit price
per
Sale
Sold out
Want to try a variety of Outlaw's handmade, natural soaps? Heck yeah ya do!

This soap subscription comes with TWO full-size bars of our world-famous (and domestically infamous) uniquely scented, natural handmade soaps, delivered monthly, so you're always smellin' suspiciously immaculate.
If you're looking for the scent of the month in both a natural soap and a cologne, we recommend the Scent Soundtrack Subscription.
Your First Order
Your first order will arrive in a few days, complete with two bars of handmade soap (at a 20% savings!), along with all the fixin's of a sample and a tiny hitchhiker we hope you love!
Your Outlaw Ever After
Every month after that (on the same day you signed up), you'll get 2 full-size bars in a delightful variety of Outlaw scents (all supremely unique).
Or, if you found a bar you especially love, you can settle down with your favorite scent (it's easy to change!).
And they're a fantastic value, too! At 10% off our regular price, it's our best deal around.
All of Outlaw's goods are truly GOOD:
🌱 Natural ingredients (approved by Whole Foods)
🚙 Quick delivery (2 - 4 days)
🐇 Leaping Bunny Certified cruelty-free
♻️ Sustainable ingredients and packaging
👫 Happy employees & good employment practices
🤠 Great customer service & a satisfaction guarantee
All our soaps are handmade and, as a result, may have some minor cosmetic and weight differences.
What does this kind of outlaw smell like?

+

-

An Outlaw smells like bold, rugged adventure.
How to use

+

-

Sit back and relax in the knowledge that you're the smartest hombre on your block. All these Outlaw goods make their way to you automagically. A fricken' miracle!
Ingredients

+

-

Cocos Nucifera (Coconut) Oil, Water, Olea Europaea (Olive) Fruit Oil, Persea Gratissima (Avocado) Oil, Sodium Hydroxide, Ricinus Communis (Castor) Seed Oil, Fragrance (Parfum), Natural Color.
Shipping & Returns

+

-

Most orders ship within a few business days and arrive within 5 business days. Situations outside of our control sometimes interfere, but we do our absolute best.

If you don't love what you ordered, please reach out to us and we'll either replace your product for free, or we'll give you a refund. If your items cost more than $100, we will issue a return label.
View full details
I love Outlaw soap!
I'm a scented soap junkie, and most of Outlaw's soaps are in my favorite scent families. I subscribe so I can get the limited run soaps each month. I just wish we could express preferences for the second bar (which is usually one of the regular scents).
Monthly soaps are the say to go!
I get so excited when my package comes every month! It's an adventure each time trying out new scents. I recently got Hwck's Angel's and it's AMAZING! I love the option to skip a month if I still have soaps left.
Getting our monthly soaps is a huge highlight of the month in our home. I love the seasonal scents especially that they make for one month at a time, like Heck's Angels, Forrest Communion, Digging Deep, Rolling In Sunshine, and Rain On Sagebrush. It's absolutely worth your time to get a monthly soap subscription from Outlaw. Each soap smells amazing and makes my body so clean and fresh!
This is a really fun way to try out different scent profiles!
One of the few "boutique" soaps that hold their sent
The scents are fantastic -- not "feminine," but not so butch that an outdoor girl like me doesn't love it as well! The scent lasts without feeling like you have marinated in a perfume. If you like a great smelling soap, but want something different, this is it. ...and the marketing amuses me. :-)
I love the soap
I love most of the soaps. There were a couple that I didn't like too much. Love the colognes and candles. I do have an issue with the shipping price. I think it's absurd. I'd buy more, but on principle with the shipping I won't
Surprise Love
I really wasn't sure about Digging Deep, even put it last in rotation. After getting low on Spring in the Mountain I gave it a try and I loved the scent in the shower. It lasts a really long time too! It's a good thing because my wife can't get enough of how I smell. Glad I was able to snag some more bars when it came back in stock (and the cologne)!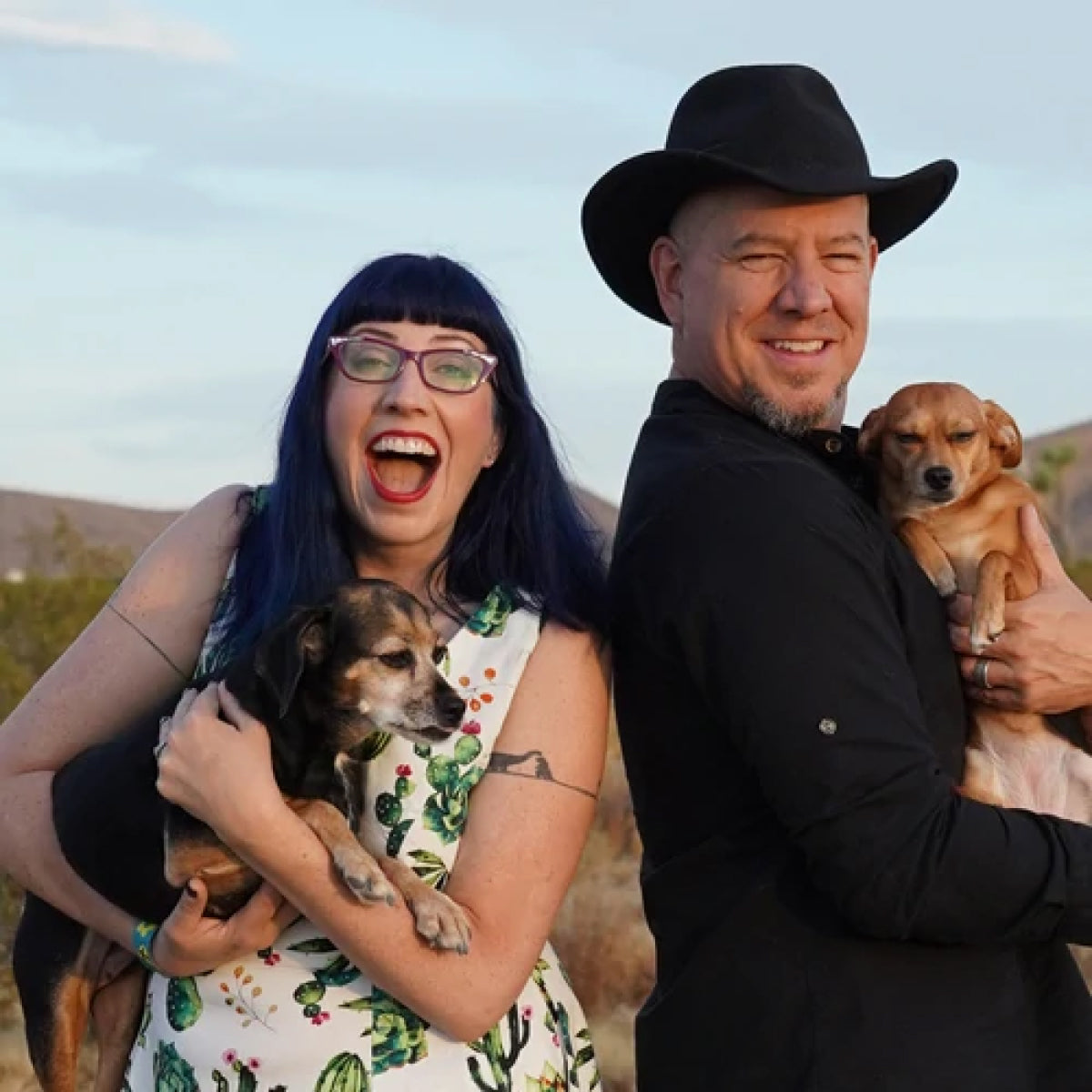 Who are the Outlaws?
We're Danielle & Russ Vincent, and we started Outlaw because we wanted to make a different kind of company.
We believe that good value doesn't mean cheaper, it means better quality, longer lasting, and more enjoyable to use.
We believe that good business practices don't have to be at odds with good social practices.
We believe that people do better when they feel better, and that good scents make people feel better.
We believe that a rising tide lifts all boats. We lift up other businesses every opportunity we get.
We believe that kindness costs nothing, but is worth more than gold.
We believe in the goodness of dogs.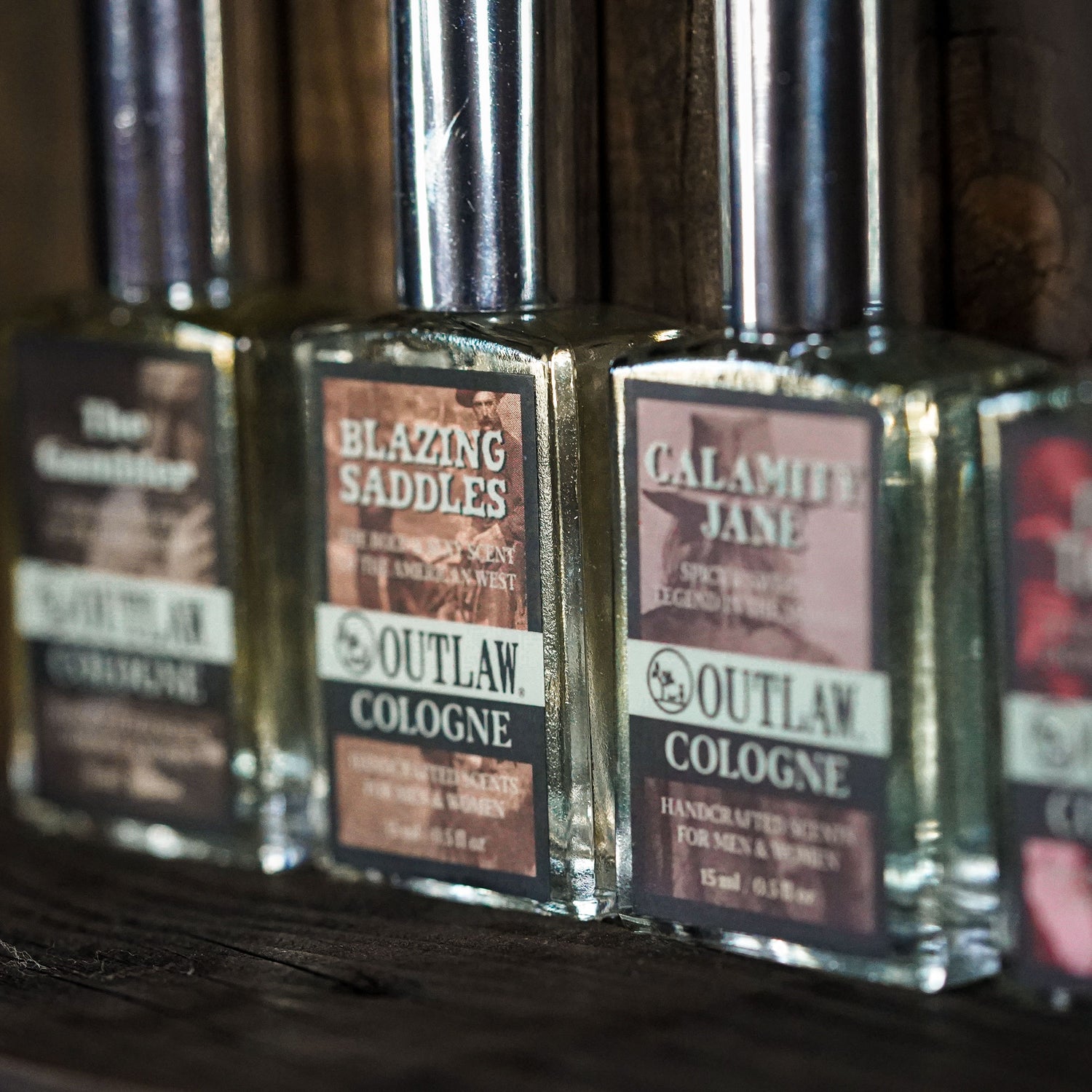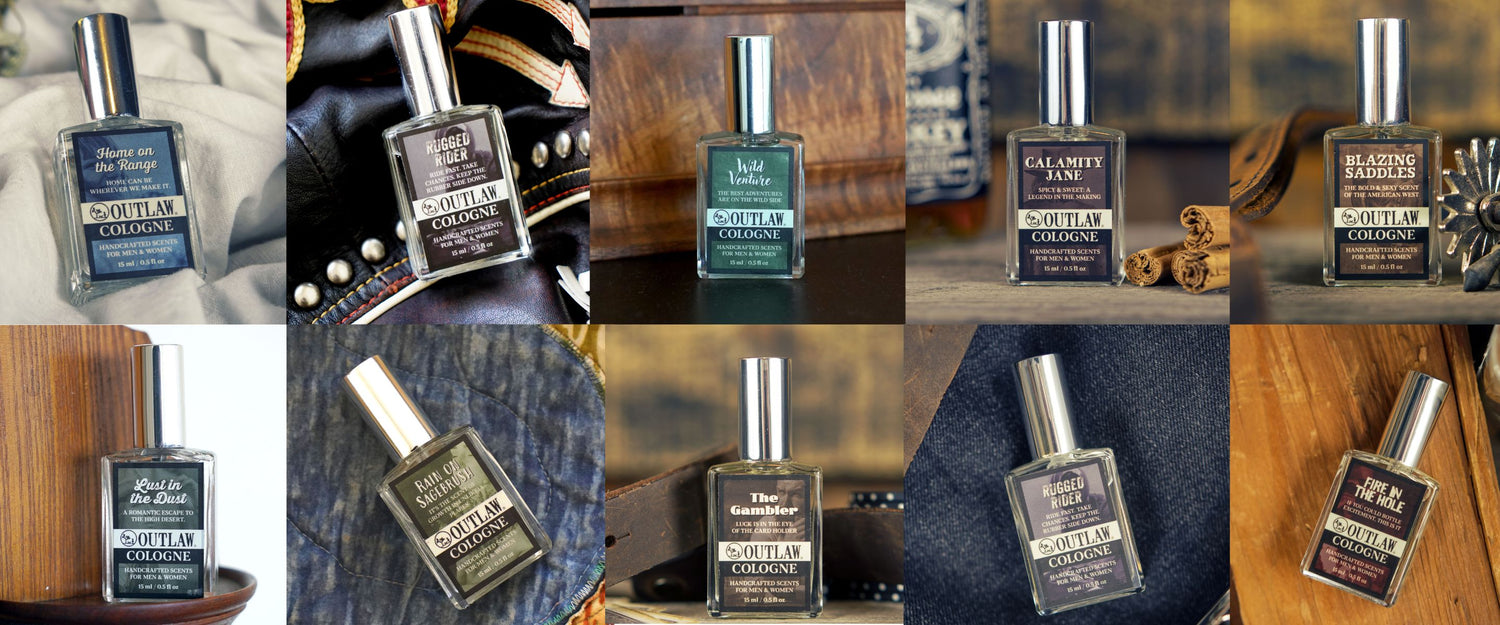 Do you love the smokey smell of campfire? How about the pungent scent of an aged whiskey? How about the peppery musk of gunpowder? Well, if you said hell yes to any of these three scents, then you need to look into the men's care products made by Outlaw.

Choosing a selection results in a full page refresh.