Your Favorite Soaps Delivered on the Regular
In this fantastically delightful box, you'll receive one soap of your choosing (yes, really, you can get whichever one you want to be shipped to you monthly!).
Want more out of your subscription? Sign up for 2 bars!!

If you're not sure yet which way your wind is blowing check out our non-subscription single bars of artisan Handmade Bar Soap and find the new Scent Soundtrack to your life!
IMPORTANT: We can't cancel orders once they've shipped. If you would like to cancel your subscription, you can do so at any time (before it ships) by going into your account or contacting us.
Made with Persea Gratissima (Avocado) Oil, Olea Europaea (Olive) Fruit Oil, Cocos Nucifera (Coconut) Oil, Ricinus Communis (Castor) Seed Oil, Water, Sodium Hydroxide, Fragrance (Parfum), Natural Color.
All our soaps are handmade and, as a result, may have some minor cosmetic and weight differences.
4 or more oz of handmade soap goodness.
What does this kind of outlaw smell like?

+

-

A wild adventure, and we are all eager for you to EMBARK!
How to use

+

-

Sit back and relax in the knowledge that you're the smartest hombre on your block. All these Outlaw goods make their way to you automagically. A fricken' miracle!
Ingredients

+

-

A mix of natural and artificial ingredients.
Shipping & Returns

+

-

Most orders ship within a few business days and arrive within 5 business days. Situations outside of our control sometimes interfere, but we do our absolute best.

If you don't love what you ordered, please reach out to us and we'll either replace your product for free, or we'll give you a refund. If your items cost more than $100, we will issue a return label.
View full details
Calamity Jane
Great scent. Not just for the gals. Guys love it too.
You guys are awesome!!
I love this soap so much!!
Great scent, even better soap
I work in heavy equipment manufacturing and this soap is the best I've found to get clean after a long day of work. Can't recommend enough.
The standard
I've been a huge fan of Blazing Saddles and Fire in the Hole for a few years now. I'm never disappointed
Very Impressed!
The Blazing Saddles soap is amazing! I can almost hear the creaking of a saddle and it smells
like I just walked into the tack room after unsaddling my horse after a long day riding the range. I love how it makes my skin feel after a steamy shower in the evenings and I probably look ridiculous smelling of my hands and arms afterwards! Not to mention, it makes my wife want to snuggle close so that in itself is worth the price! The most impressive part of being in the Outlaw gang is the speed at which my soap arrives! I just love y'all! 🐴
Best soap, hands down!
Perfect setup for the busy person. No running out of your favorite soap.
"I'm just going to preface this with the fact that my wife can't keep off me..." — Taylor

"I can NOT get enough of these soaps! They lather so well filling the entire shower with the aroma of outlawness!(is that a word? Let's make it one!)" — Bonnie

"Outlaw soaps is the only product gentle enough for me to use twice a day, but strong enough to get me clean." — Brandon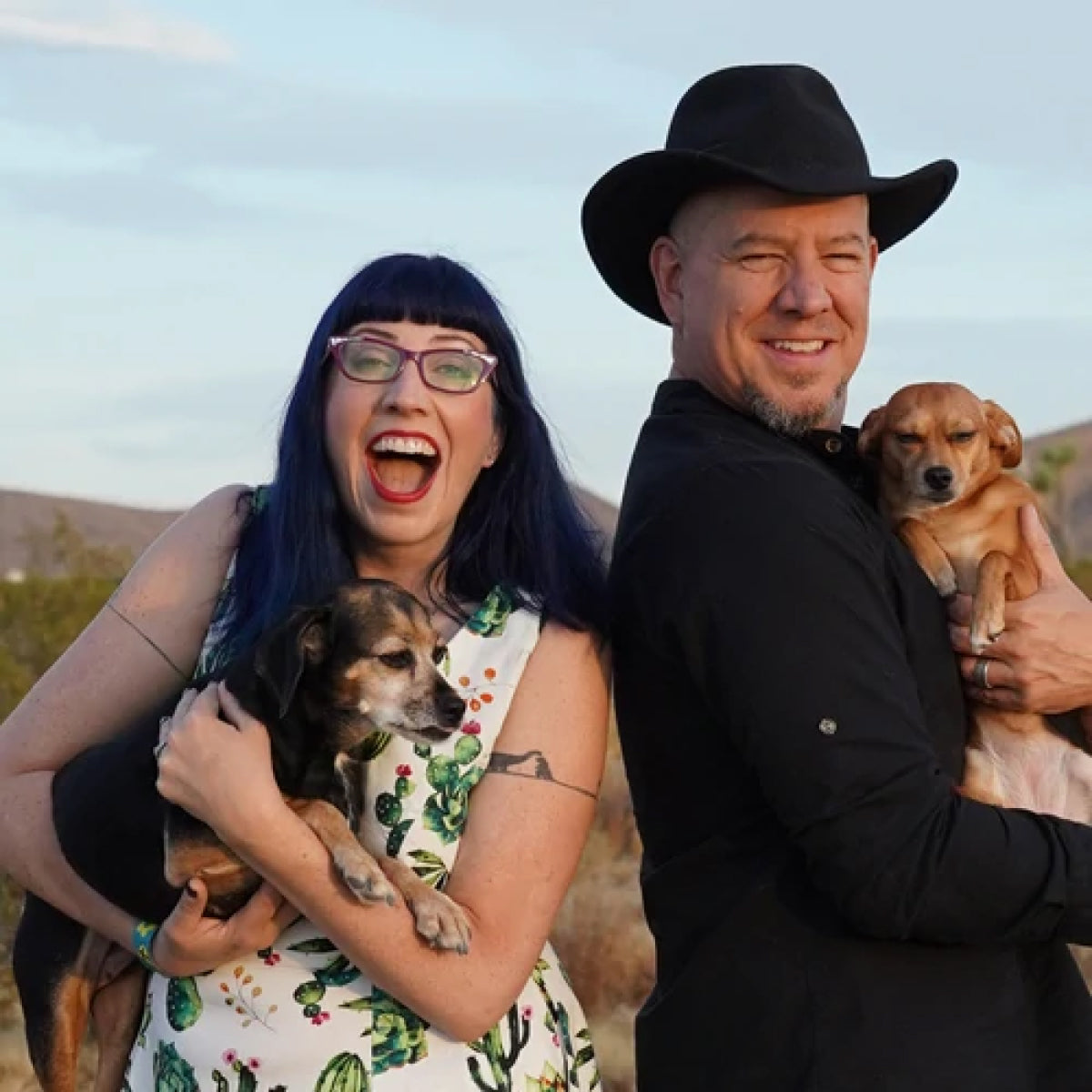 Who are the Outlaws?
We're Danielle & Russ Vincent, and we started Outlaw because we wanted to make a different kind of company.
We believe that good value doesn't mean cheaper, it means better quality, longer lasting, and more enjoyable to use.
We believe that good business practices don't have to be at odds with good social practices.
We believe that people do better when they feel better, and that good scents make people feel better.
We believe that a rising tide lifts all boats. We lift up other businesses every opportunity we get.
We believe that kindness costs nothing, but is worth more than gold.
We believe in the goodness of dogs.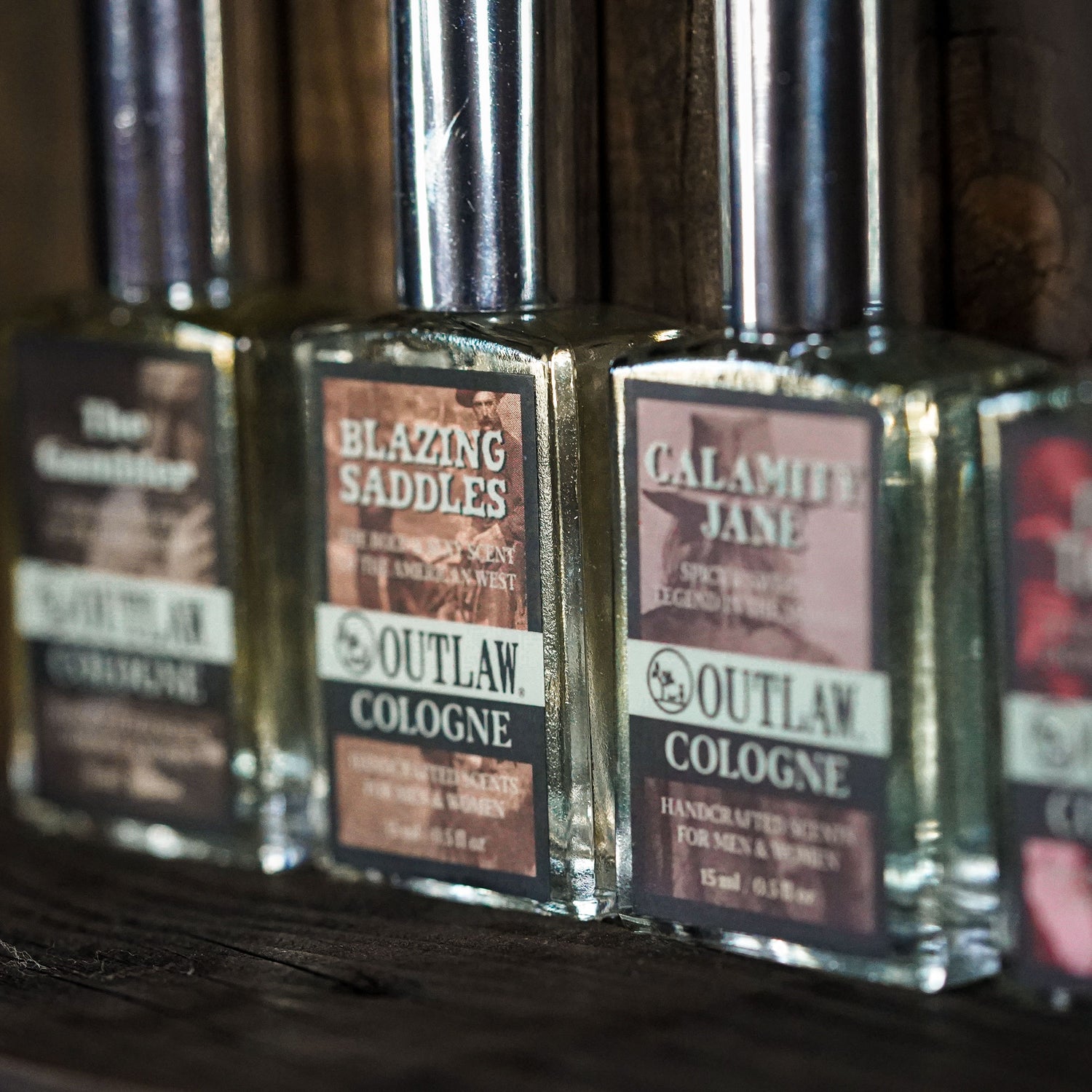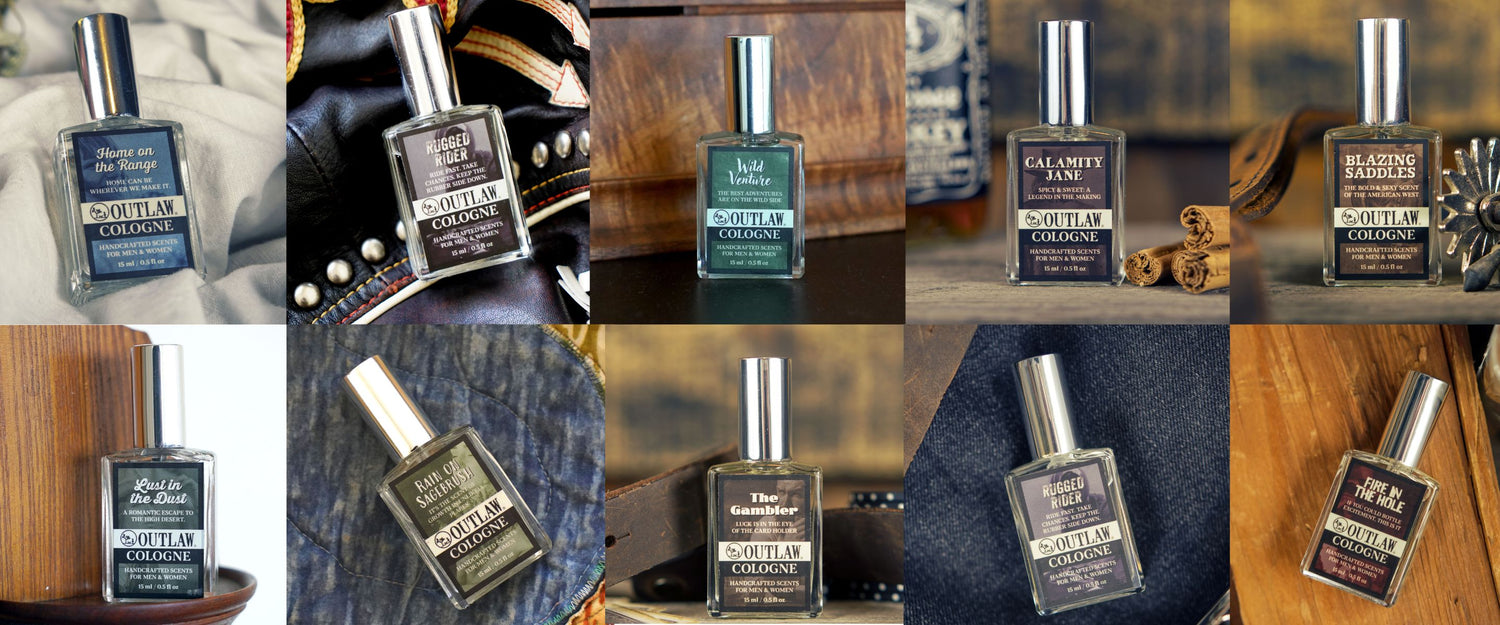 Do you love the smokey smell of campfire? How about the pungent scent of an aged whiskey? How about the peppery musk of gunpowder? Well, if you said hell yes to any of these three scents, then you need to look into the men's care products made by Outlaw.

Choosing a selection results in a full page refresh.