Lips chapped from the unquenchable thirst for adventure?
View Details
Show Me
Sale price
From

$2.00
Regular price
$7.00
Unit price
per
Show Me
Sale price
$2.00
Regular price
$7.00
Unit price
per
Sale
Sold out
The Unquenchable Thirst for Adventure... leads to chapped lips!
In every Western movie I've watched, the hero's lips seem permanently chapped. It's tragic considering how most of them are rugged and sexy individuals with a spirit of unquenchable adventure.
Now that I think about it, maybe that's why their lips are so chapped!
Each flavor tastes like Outlaw kisses, no matter what kind of Outlaw you are.
Whiskey Business
You love a good Jack and Coke... But we don't have the trademarks for either of those brand names, so let's just call it whiskey and cola.
The Kentucky Mule
This spicy and sweet combination of ginger beer, lime, and bourbon is sure to have you smacking your lips and looking around for [your nearby beloved] to kiss.
Whiskey a Go-go
Ever sneak a little whiskey in your coffee in the mornings? If that's the flavor of your happiness, then we have your happiness in a single lip balm. (No work-compromising activities needed.)
Outlaw on the Rum
Yo ho, yo ho a pirate's life for you! This delicious lip balm tastes like rum and cola -- It's the perfect finishing touch to your lifelong Captain Jack Sparrow impression.
🎄Holiday Cheer! (SEASONALLY AVAILABLE)
This is the beautiful seasonal flavor of mulling spices. So if you love a good mulled wine, you should mull over purchasing this delicious lip balm. (See what I did there?)
Don't embark on adventures without a good balm!
In The Good, The Bad and The Ugly, I remember distinctly noticing that the main characters' lips were all horribly, uncomfortably chapped. Truly unacceptable for any Outlaw!
It must be very distracting to have lips that chapped... how are you supposed to pursue adventure, let alone adventures of love?
Now, a hero's lips can be soft and supple (while also smelling oh-so-very-Outlaw).
Outlaw has made the perfect lip balm... whether you're a dry-mouthed whiskey lover with a love of whiskey and cola, a sea-faring Outlaw with a love of rum, or a Southern gentleman who craves the sweet, smooth, and spicy flavor of a good Kentucky Mule (it's like a Moscow Mule but with bourbon instead of vodka), we have exactly the lip balm that will keep your lips ready for whatever adventures they're called to embark upon! (Hey, we're not going to get all up in your business, okay?)
So grab your favorite lip balm flavor or get all five delicious flavors and share them around (in a safe and "here's your very own lip balm" kind of way).
Is this Chapstick?
No, it isn't. Chapstick is a registered trademark like Kleenex or Xerox... or Jack Daniels and Coke (otherwise known as Coca Cola). However, since people do use these terms frequently, I have to include a little disclaimer so people can find this product.
However, officially, these aren't Jack and Coke Chapsticks. And now you know! ✨
Please note: These lip balms contain lanolin, a naturally occurring wool conditioner, and are not vegan.
What does this kind of outlaw smell like?

+

-

These smell (and taste) like the finest whistle-wetting beverages an Outlaw could wish for.
How to use

+

-

Smooth it on your lips often.
Caution: Dogs will likely eat it. The balm itself is totally harmless, but the tubes are plastic. Plus, it's nice lip balm and they don't have an appreciation for the finer things in life.
Ingredients

+

-

INGREDIENTS: Beeswax, Hydrogenated Avocado Oil, Caprylic/Capric Triglyceride, Lanolin, Natural Flavor.
Shipping & Returns

+

-

Most orders ship within a few business days and arrive within 5 business days. Situations outside of our control sometimes interfere, but we do our absolute best.

If you don't love what you ordered, please reach out to us and we'll either replace your product for free, or we'll give you a refund. If your items cost more than $100, we will issue a return label.
View full details
works great!
I take a lot of long walks with my dog Hunter and also ride a Motorcycle. As such, my lips tend to get chapped. Outlaw chapstick works great and smells great!
Definitely as good as they say...
I fell in love with these immediately after trying 2 flavors, Whiskey Business and Holiday Cheer. Then i gave my wife one the Rum and Cola like her favorite drink. We really liked them. They taste and work great. After they went on sale I decided I needed to try them all so I got us each a 5 pack. However I feel they could have more variety of flavors and maybe even some kind of western spearmint but maybe they just don't do stuff like that. Holiday Cheer was the closest thing with Holiday spices. All in all very good chapstick.
Really solid lip balm
There's not much to say it smells great and it works well would definitely recommend.
Blazing Saddles
After switching to the Blazing Saddles scented bodywash I won't ever go back to regular store brands. I love the scents and the quality of their soaps.
4th of July bundle
Bought the Fire in the Hole bundle during your July 4th Sale and he LOVES it! I love the way it smells on him, and he enjoys the quality of the products themselves. He especially likes the solid cologne so he can have a "touch up" if he needs it.
So far I'm LOVING the lip balms!!
Kentucky Mule and Whiskey Business are the two I have and I LOVE THEM! The ginger aroma of Kentucky Mule makes it my favorite. Typically lip balm and chapstick tend to dry my lips out further....not these guys. Wonderous product!
Outlaw Lip Balm
Very great product. The smells and taste are unbelievable.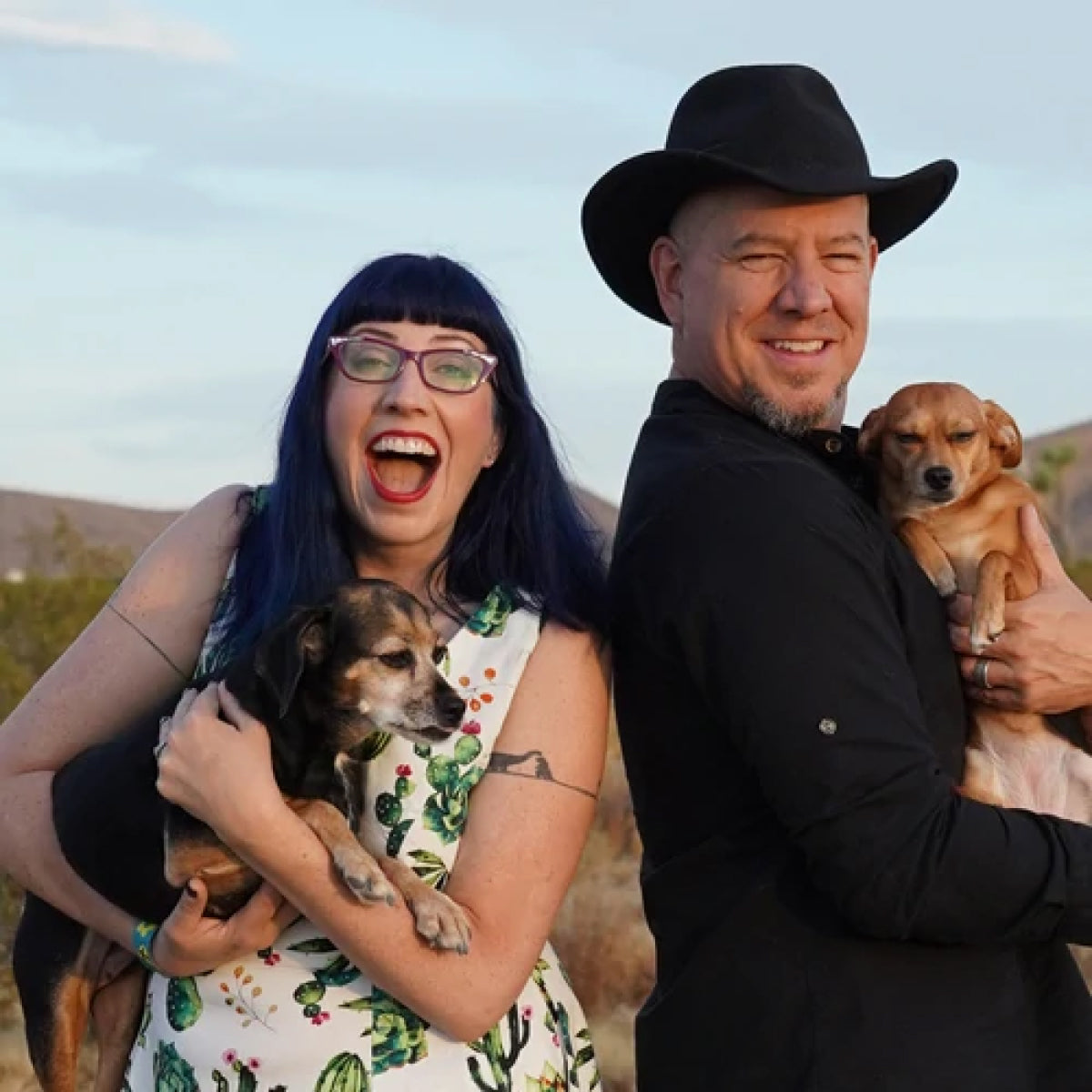 Who are the Outlaws?
We're Danielle & Russ Vincent, and we started Outlaw because we wanted to make a different kind of company.
We believe that good value doesn't mean cheaper, it means better quality, longer lasting, and more enjoyable to use.
We believe that good business practices don't have to be at odds with good social practices.
We believe that people do better when they feel better, and that good scents make people feel better.
We believe that a rising tide lifts all boats. We lift up other businesses every opportunity we get.
We believe that kindness costs nothing, but is worth more than gold.
We believe in the goodness of dogs.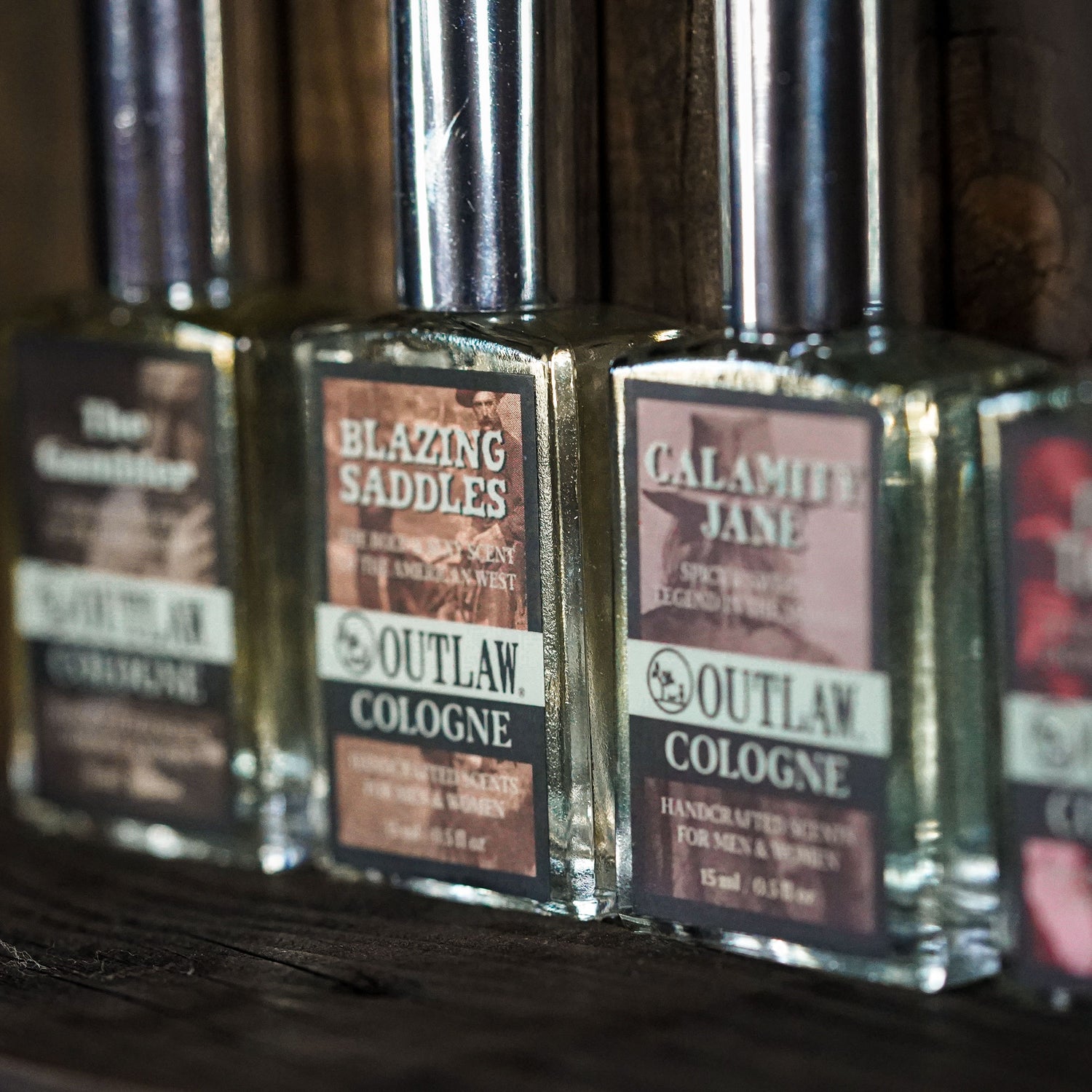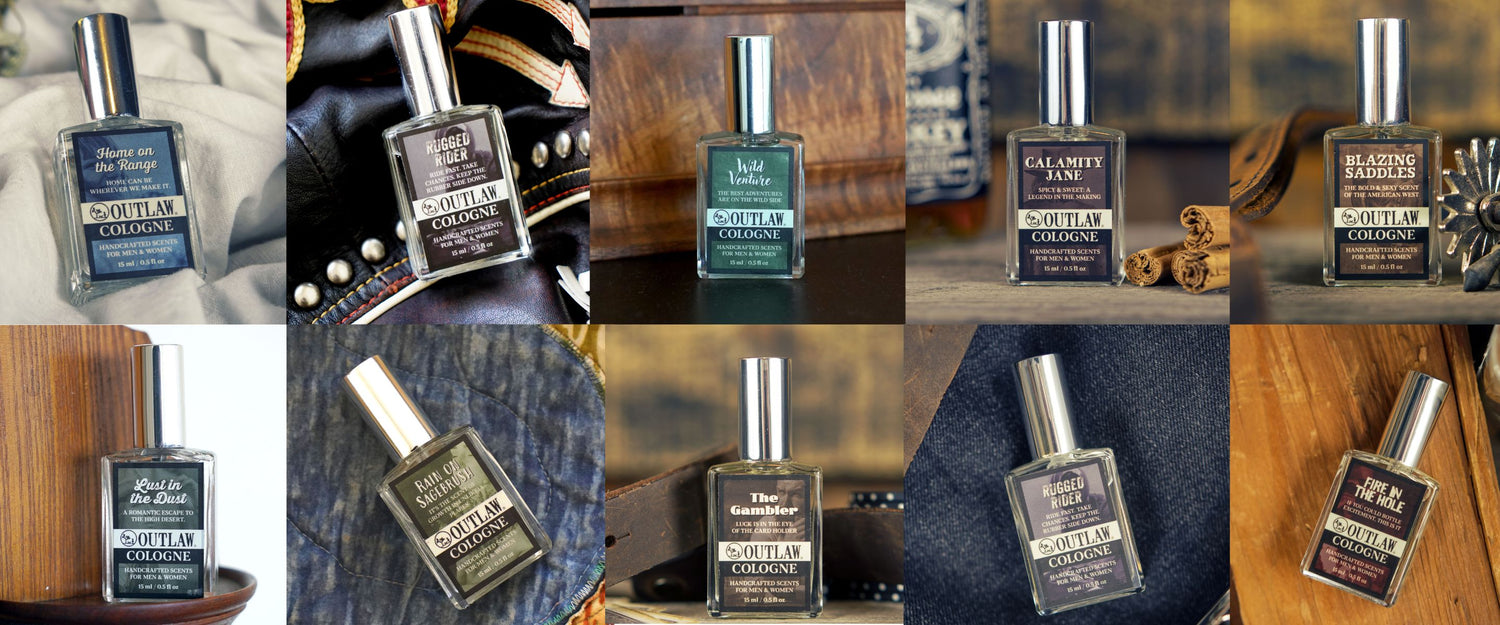 Do you love the smokey smell of campfire? How about the pungent scent of an aged whiskey? How about the peppery musk of gunpowder? Well, if you said hell yes to any of these three scents, then you need to look into the men's care products made by Outlaw.

Choosing a selection results in a full page refresh.