Because you love stashing stuff as much as you love kicking ass!
View Details
Show Me
Sale price
$10.00
Regular price
$20.00
Unit price
per
Show Me
Sale price
$10.00
Regular price
$20.00
Unit price
per
Sale
Sold out
Outlaw's Wake Up Kick Ass Repeat Travel Bag
This bag says you came here for two things: to travel and kick ass, and you're a good multi-tasker.
It's a powerful bag. Imagine how you'll feel with this on your hotel room counter. It'll make you feel at home.
This bag says "I know how capable I am, so you better stand back while I kick ass and, excuse me, what is your name? Because I am taking names."
Not only is this bag inspirational, it's opaque. "What does that have to do with anything?" you might be asking yourself or me. Well, let me tell you.
The opacity of this bag means no one knows whether you're lugging toiletries, whiskey, weapons, or snacks. Hey, I'm not gonna judge you for what you put in your bag... and no one else is either.
This is a sturdy and durable 13" travel bag (aka a Dopp kit) made of recycled material right here in the USA. No matter where your adventures take you, this bag is ready for action!
When I say "sturdy and durable," I mean it's STURDY and DURABLE. This bag'll be by your side no matter what kind of Hell you're marching into or out of. At 13", it fits everything from toothbrushes to hairbrushes to shaving brushes… and that's just ONE CATEGORY of items! Don't even get me started on scented products… because you KNOW we'll be here all day. I really don't know how it holds everything. It's probably a dimensional portal.
Whether this bag is for you or a friend, ... who are we kidding? You're going to order it for your friend and then love it so much that you'll steal it for yourself. Who could blame you? Get two!
What does this kind of outlaw smell like?

+

-

Whatever the heck you stash in this delightful bag!
How to use

+

-

Stash your stash! Read the side of your bag every day, because it's a darn fine to-do list.
Ingredients

+

-

This is composed of unlined canvas, with durable screenprinting. It's American-made by ethically treated workers.
Shipping & Returns

+

-

Most orders ship within a few business days and arrive within 5 business days. Situations outside of our control sometimes interfere, but we do our absolute best.

If you don't love what you ordered, please reach out to us and we'll either replace your product for free, or we'll give you a refund. If your items cost more than $100, we will issue a return label.
View full details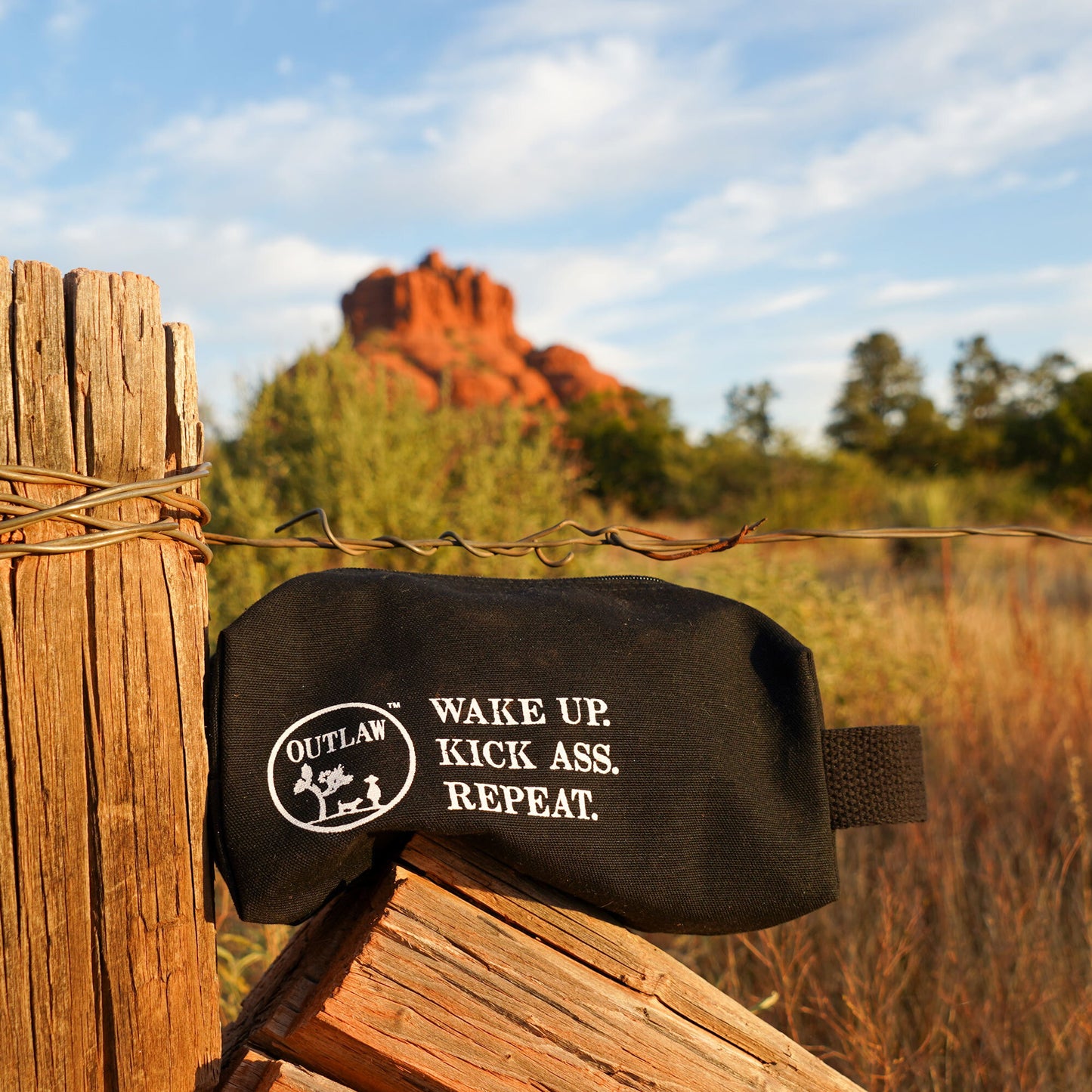 Amazing as always!
I received one previously. These are for gifts. I am so excited!
Love y'all
Love it take it everywhere
big and strong
solid construction, no flimsy fabric or seams. This bag will hold a lot of stuff with no problem. Everyone should get one.
Awesome possum!
Such a great little bag for makeup, pills, etc.! Keeps all my crap in one place! Love the new "winter" sample too! Thanks so much for such amazing products!
Cute little bonus
Love a gift that I'm actually going to USE! It's well made and I can't wait to take it on the road. Thanks Outlaws!
Perfect size/shape
Needed a durable travel bag. I like the size and shape and I like that it's not deep (hard to find things in the bottom).
Love the saying on the bag as well!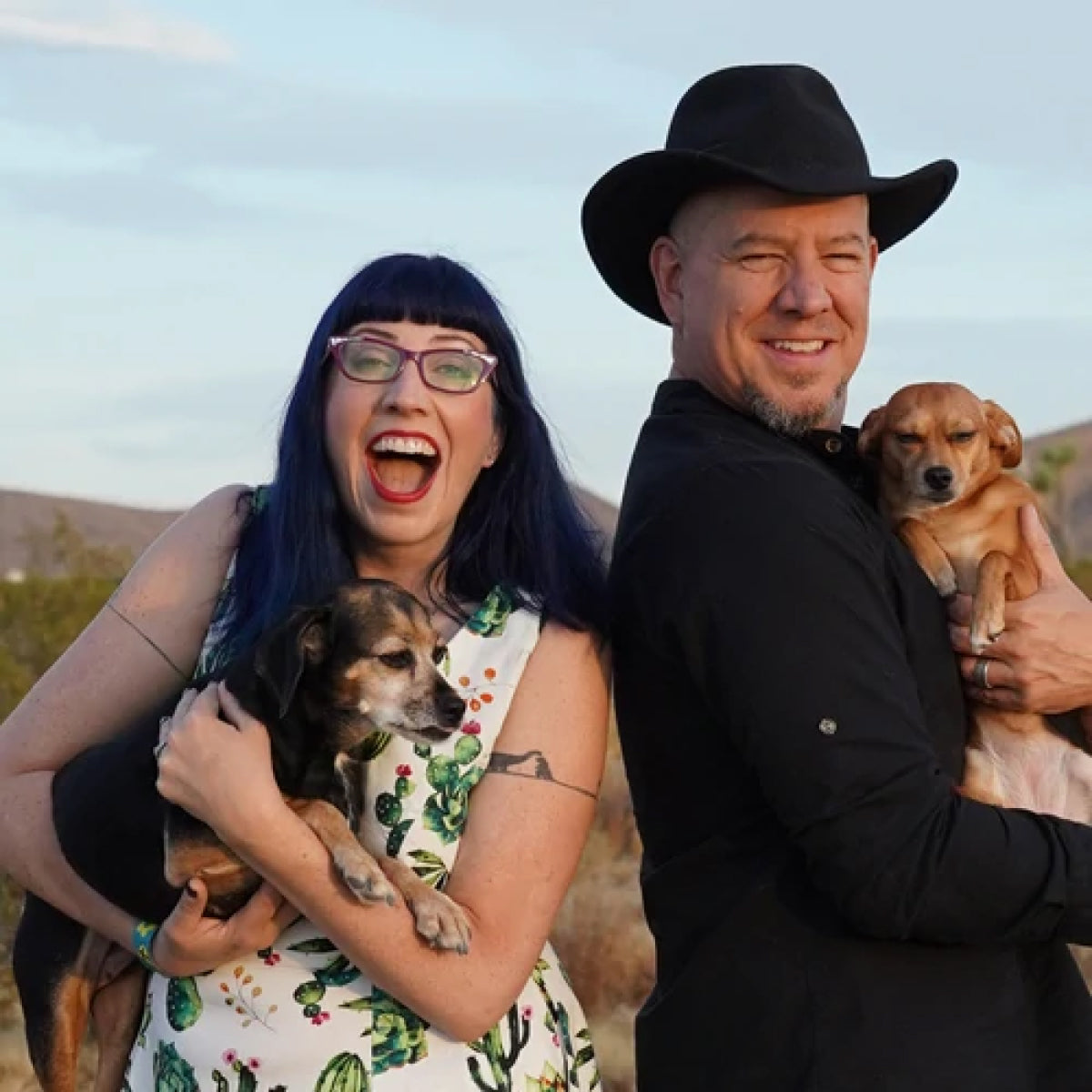 Who are the Outlaws?
We're Danielle & Russ Vincent, and we started Outlaw because we wanted to make a different kind of company.
We believe that good value doesn't mean cheaper, it means better quality, longer lasting, and more enjoyable to use.
We believe that good business practices don't have to be at odds with good social practices.
We believe that people do better when they feel better, and that good scents make people feel better.
We believe that a rising tide lifts all boats. We lift up other businesses every opportunity we get.
We believe that kindness costs nothing, but is worth more than gold.
We believe in the goodness of dogs.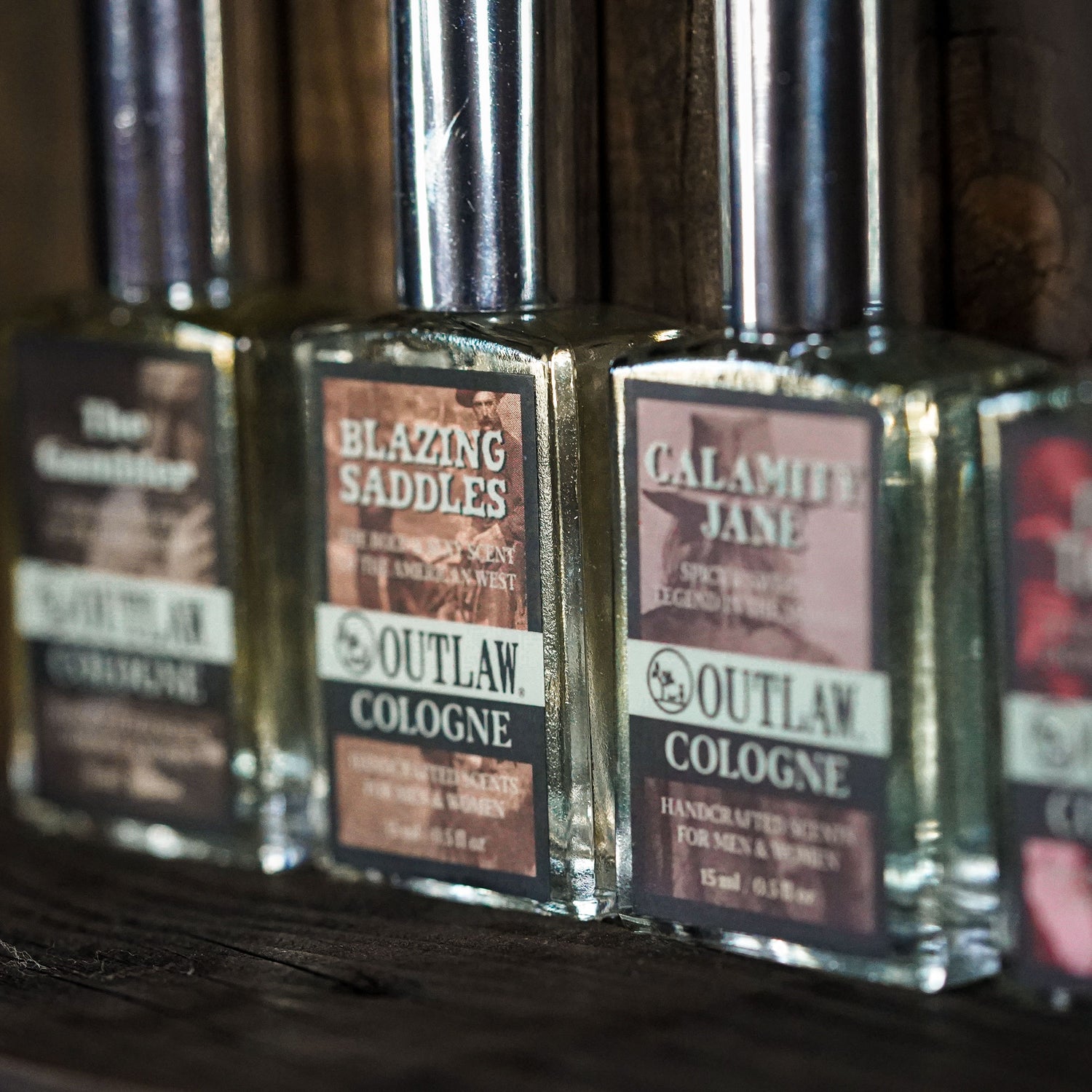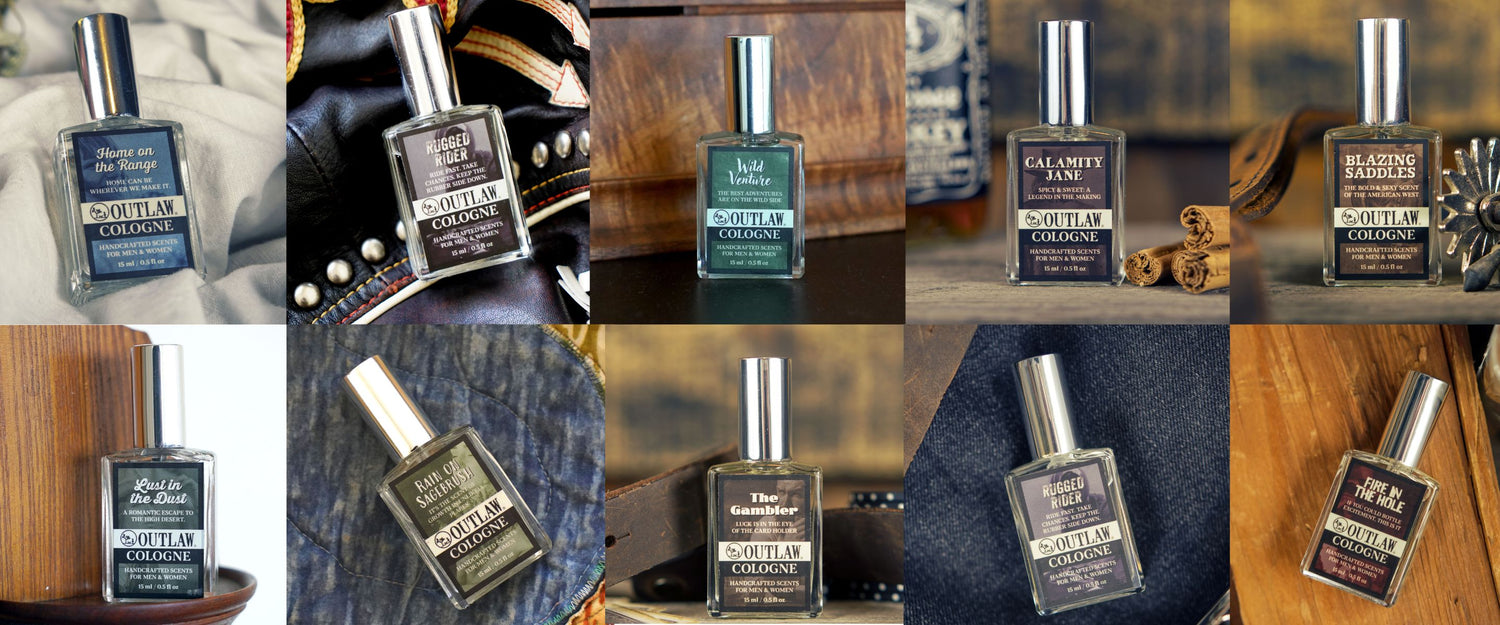 Do you love the smokey smell of campfire? How about the pungent scent of an aged whiskey? How about the peppery musk of gunpowder? Well, if you said hell yes to any of these three scents, then you need to look into the men's care products made by Outlaw.

Choosing a selection results in a full page refresh.