The Luckiest Scent Around: Bourbon | Tobacco | Leather
View Details
Show Me
$15.00
Sale price
$15.00
Regular price
Unit price
per
Show Me
$15.00
Sale price
$15.00
Regular price
Unit price
per
Sale
Sold out
"A little of this luxurious lotion goes a long way. Long-lasting moisturizing and truly unique scent. Definitely a favorite of mine 👍" - Aaron

"I've been positively enchanted with The Gambler lotion I ordered. It makes me feel like I'm in a saloon somewhere in the Old West. Love everything about this company." - Honor
This lotion'll give you an ace up your sleeve and a swagger in your step.

If you love the scent of fine bourbon, a tobacco shop, and warm leather, this is absolutely the lotion for you.

It's both sweet and rugged: The perfect scent for a scoundrel with a heart of gold.

Inspired by Doc Holliday winning at love, friendship, and especially poker. Not only is it outstandingly smooth and moisturizing, it's the perfect sidekick to whatever adventures (and misadventures) you get yourself into.

Not really a gamble at all: If you don't love this lotion or the scent, we'll offer you a different scent or refund your money. No hassle at all. It's definitely worth a shot.

Completely unique, just like you.

Sustainably made in the USA, and packaged in a recyclable aluminum bottle (just remove the label and rinse it out and recycle it with your cans). That's right: Outlaw is one of the only companies that use aluminum. Because plastic is for dullards and rubes.
Made with love and laughter by people who love their jobs and want you to be happy.
You might pour yourself a tumbler of good bourbon. With every sip, you feel yourself slipping deeper into smoky, rich reflection. 
And yet, your head is still clear as ever. Cunning and resourceful, you're quite familiar with wheelin' and dealin' to get exactly what you want. And what you want is to smell down-to-the-bone authentic — exuding the rugged scents of bourbon, tobacco, and leather — unlike the others in the room who are sweatin' bullets from your undeniable charm. No need to take your chances here — it's the secret trick to smelling sharp that you'll never give away.

Even hardened outlaws need soft skin! 
8 oz of silky goodness.
What does this kind of outlaw smell like?

+

-

You'll smell down-to-the-bone authentic — swaggering with the rugged scents of bourbon, tobacco, and leather — unlike the others in the room who are sweatin' bullets from your undeniable charm. No need to take your chances here — The Gambler's your secret trick to smelling sharp (that you'll never give away).
How to use

+

-

Pump a little of this thick, luxurious lotion in your hand. Spread it on your skin and generously work into your raw hide. Man oh man, that feels good. And it smells good, too. I think your day just got about 300% better. Not bad for a bottle of lotion, eh?
Ingredients

+

-

Water (Aqua), Organic Cocos Nucifera (Coconut) Oil, Glycerin, Stearic Acid, Cetearyl Alcohol , Vitis Vinifera (Grape) Seed Oil, Polysorbate 60, Phenoxyethanol, Organic Aloe Barbadensis (Aloe Vera) Leaf Juice, Xanthan Gum, Tetrasodium Glutamate Diacetate
Shipping & Returns

+

-

Most orders ship within a few business days and arrive within 5 business days. Situations outside of our control sometimes interfere, but we do our absolute best.

If you don't love what you ordered, please reach out to us and we'll either replace your product for free, or we'll give you a refund. If your items cost more than $100, we will issue a return label.
View full details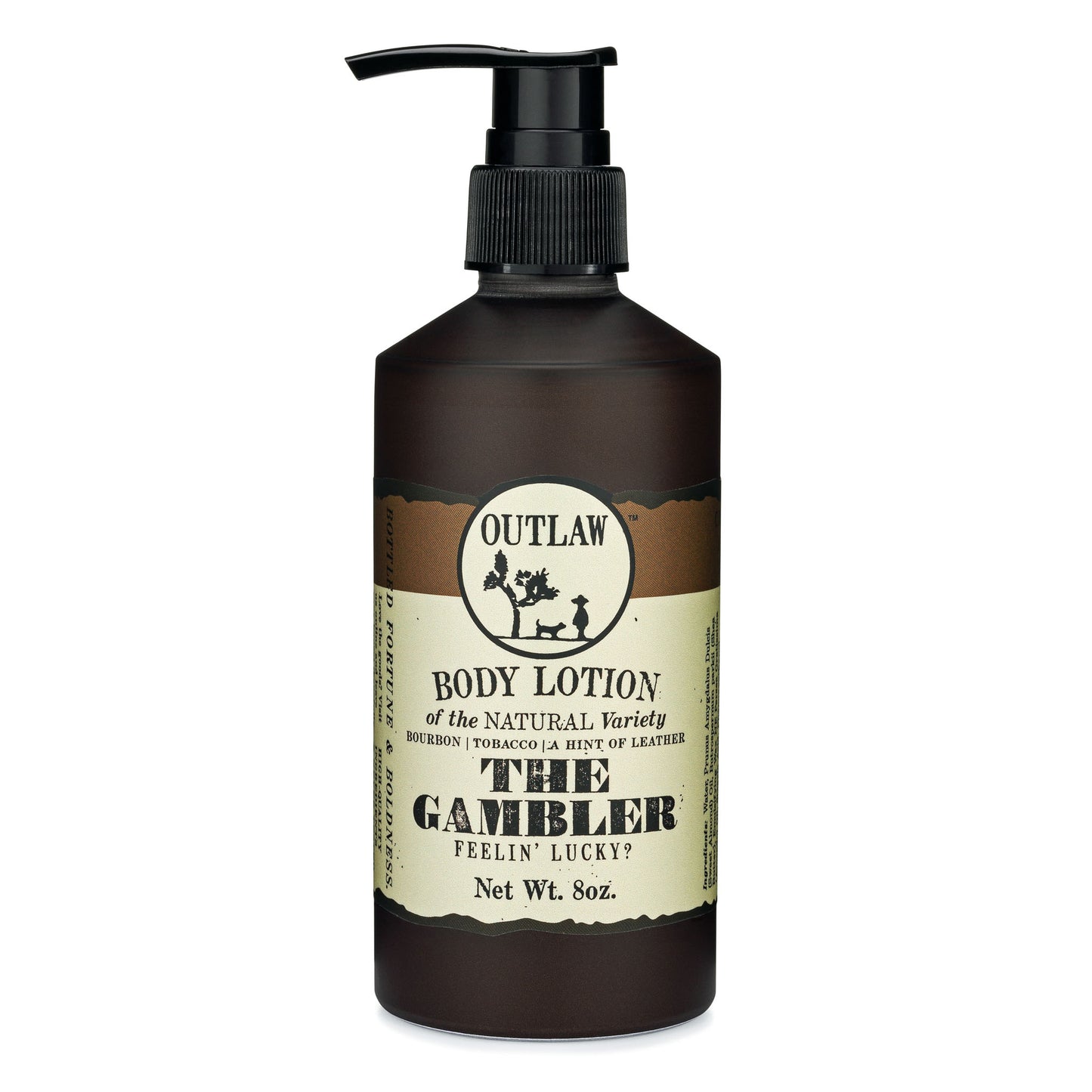 My skin is softer than it has been in a while! Good hydration. My coworkers keep talking about what an unusual scent & where did I find it?
Smell original
The Gambler lotion arrived swiftly, and as expected, packed in cool outlaw style - protected and stylish. I've been very happy with product I've ever ordered from this outfit! Top of the deck quality merchandise. Def recommended.
We love The Gambler body lotion and body wash!
Incredible lotion
The lotion moisturizes great and it smells really good. The scent also sticks with you so I really enjoy to use this lotion. Overall it is amazing.
"Great stuff!! So glad I've found an effective lotion that doesn't smell like the stuff I'd find in my grandmother's bathroom." — Thomas

"I've been positively enchanted with The Gambler lotion I ordered. It makes me feel like I'm in a saloon somewhere in the Old West. Love everything about this company. Yeehaw and keep it up!" — Honor

"DO IT. DON'T LET YOUR DREAMS BE DREAMS." — Jeremy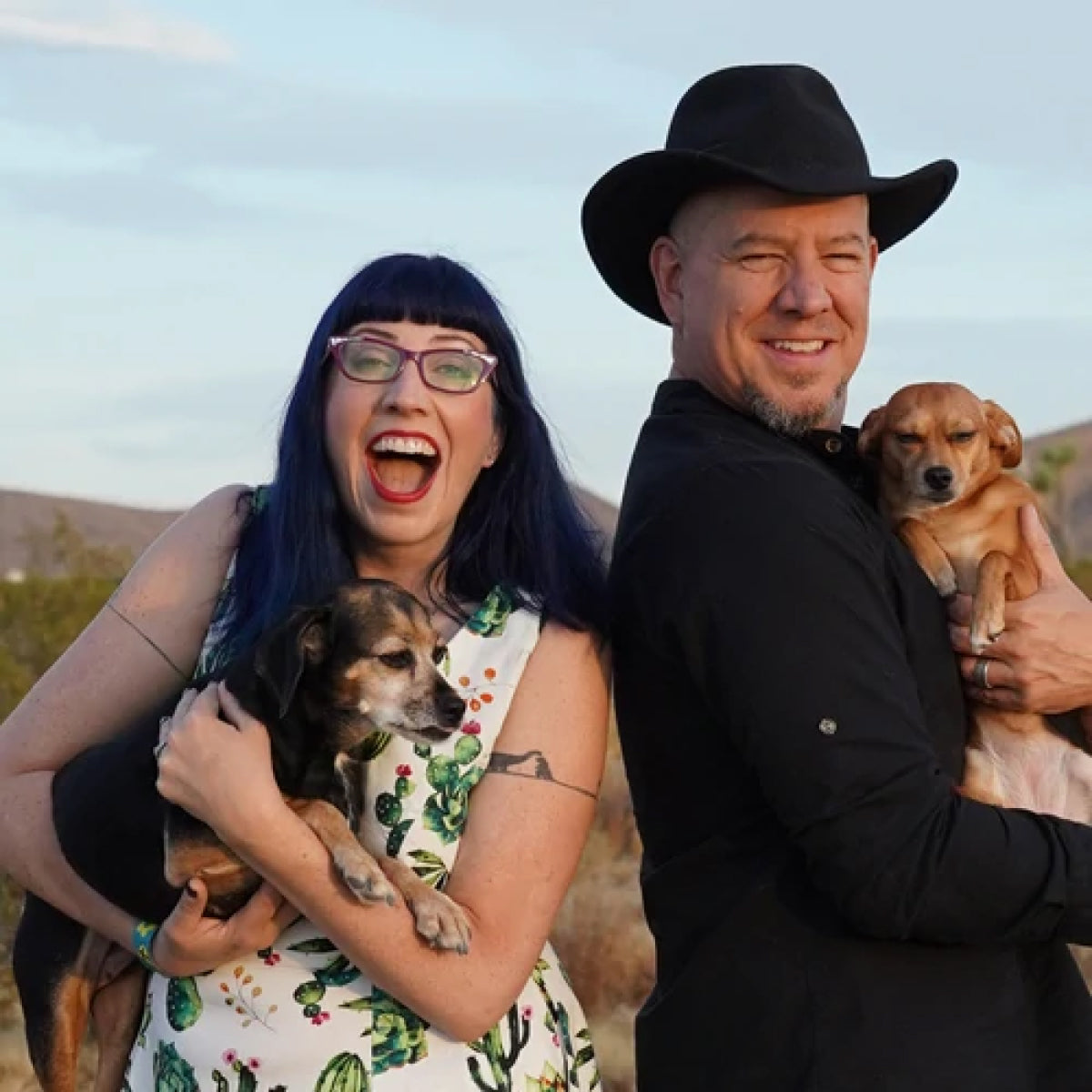 Who are the Outlaws?
We're Danielle & Russ Vincent, and we started Outlaw because we wanted to make a different kind of company.
We believe that good value doesn't mean cheaper, it means better quality, longer lasting, and more enjoyable to use.
We believe that good business practices don't have to be at odds with good social practices.
We believe that people do better when they feel better, and that good scents make people feel better.
We believe that a rising tide lifts all boats. We lift up other businesses every opportunity we get.
We believe that kindness costs nothing, but is worth more than gold.
We believe in the goodness of dogs.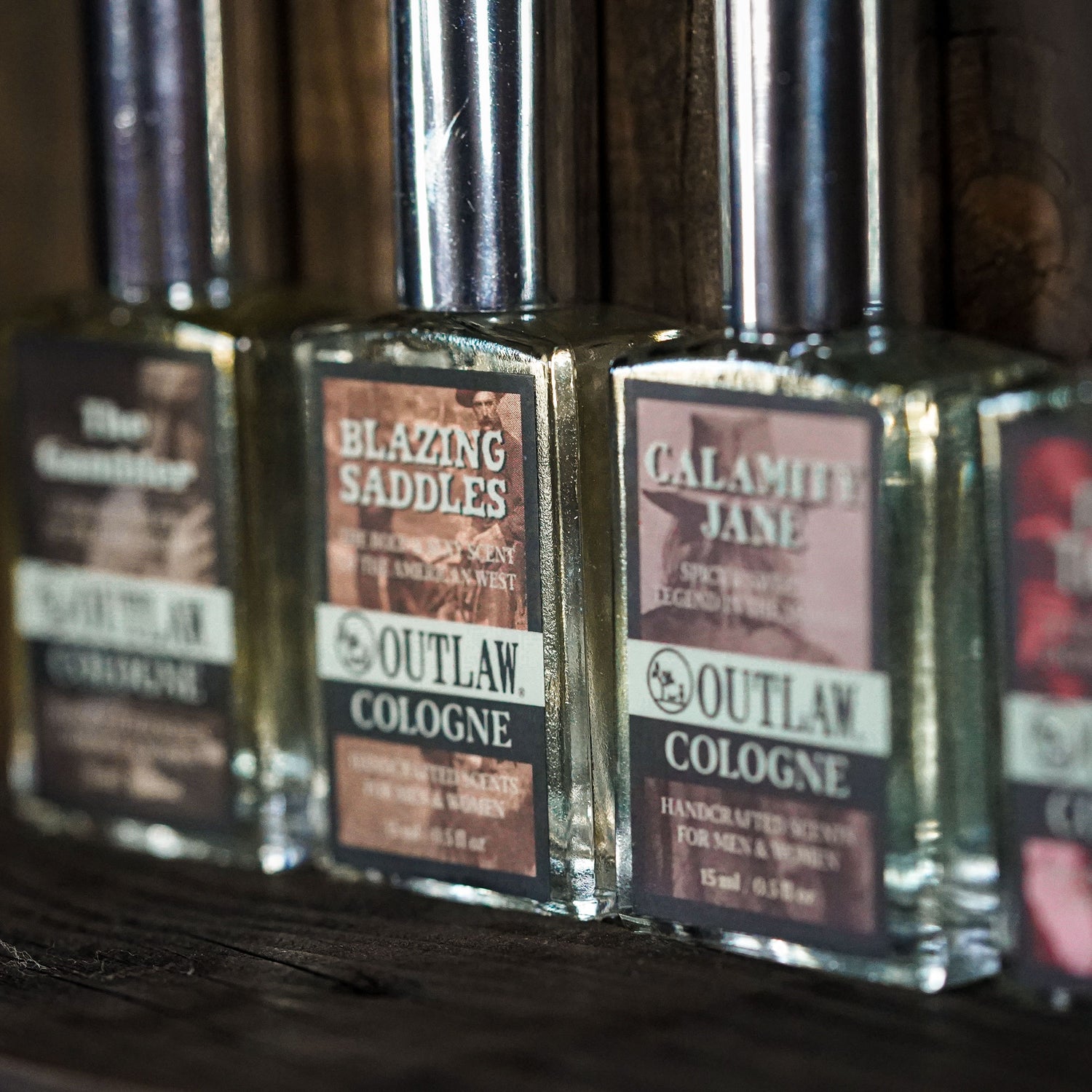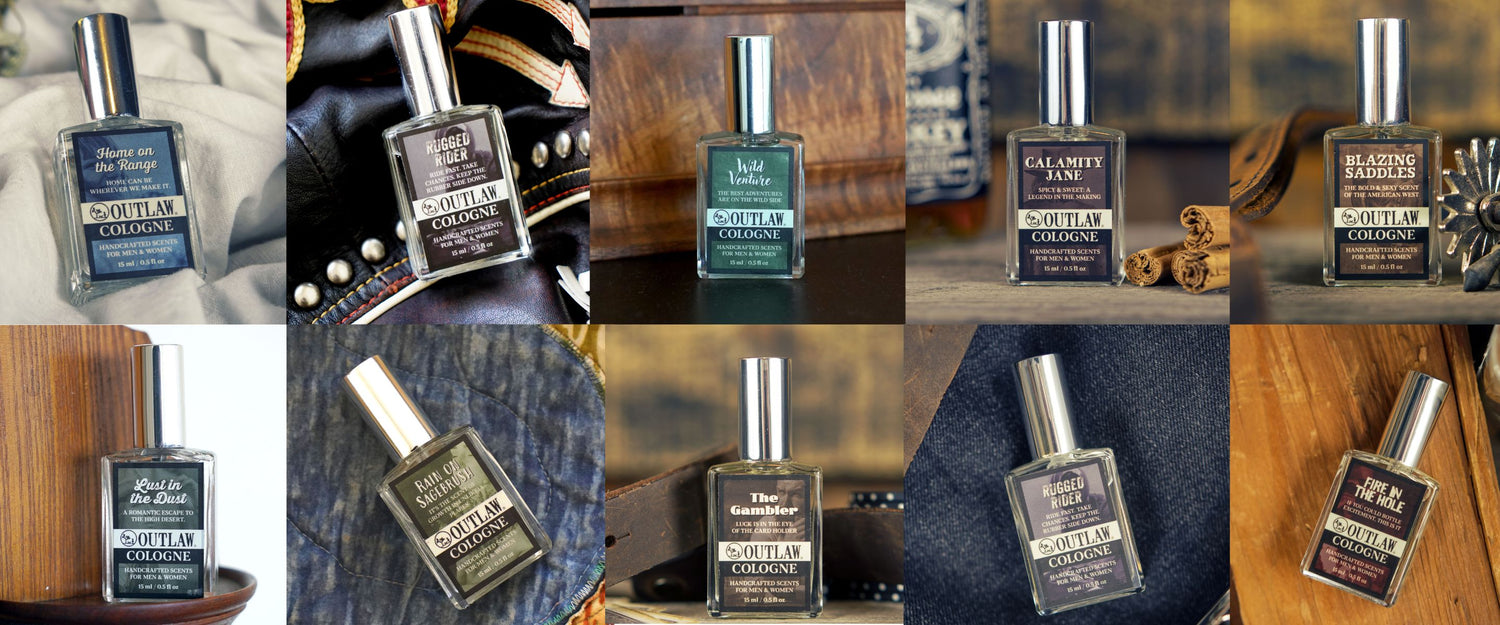 Do you love the smokey smell of campfire? How about the pungent scent of an aged whiskey? How about the peppery musk of gunpowder? Well, if you said hell yes to any of these three scents, then you need to look into the men's care products made by Outlaw.

Choosing a selection results in a full page refresh.