A Smoky and Woodsy Scent: Campfire | Cedar
View Details
Show Me
$60.00
Sale price
$60.00
Regular price
$0.00
Unit price
per
Show Me
$60.00
Sale price
$60.00
Regular price
$0.00
Unit price
per
Sale
Sold out
The twilight huddles close to the sleepy fire, its embers blinking at you in the dark. Smoke follows beauty, and it's a beautiful night. You lay back and look at the infinite sky above and watch the smoke trails drift their waves into the darkness.
And that's the magic of this spray cologne.
Just one spray reminds you of long shadows, sleepy campfire, and night sounds all around you. It's all the points of light against the blue backdrop of a dusky sky.
It smells like campfire and cedar... a little smoky, a little sweet. Just right.
If you're not sure you'd like to commit to a full-size bottle of Badlands cologne, try our sample set:
This collection includes our scents of the outdoors, celebrating the spirit of exploration – whatever is just beyond that hill over there! (it's just a little further… aren't you curious?) This set inspires you to get outside and smell the clean air and wilderness.
Includes:
Fire in the Hole: Campfire, gunpowder, sagebrush, and whiskey
Blazing Saddles: Leather, gunpowder, sandalwood, and sagebrush
The Badlands: Campfire and cedar
Lust in the Dust: Sagebrush and sandalwood
All our scents are skin-safe and long-lasting. Because we feel like scent is a personal thing to be shared between you and those literally closest to you, these are subtle scents. They will not overpower a crowded elevator or make you "that guy with all the cologne." They're designed to create an impression, not an impact.
3 oz of liquid goodness.
What does this kind of outlaw smell like?

+

-

Inspired by a campfire's glowing embers in the twilight, The Badlands is a beautiful blend of campfire and cedar. Handcrafted in small batches in the USA, this is the perfect cologne if you want to smell like you spent the night stargazing outside.
How to use

+

-

Spray on your pulse points and enjoy your amazing life
Ingredients

+

-

Made with Organic Alcohol & Natural and Artificial Fragrance.
Shipping & Returns

+

-

Most orders ship within a few business days and arrive within 5 business days. Situations outside of our control sometimes interfere, but we do our absolute best.

If you don't love what you ordered, please reach out to us and we'll either replace your product for free, or we'll give you a refund. If your items cost more than $100, we will issue a return label.
View full details
The smell of fire in your favorite jean jacket
You know when you burn until 3 am and it starts to drizzle and it's a damp and cold out? Its the smoldering smoke that soaks your jean jacket and mixes with your clean clothes underneath and your three day old unwashed hair after powder shampoo. Yeah, it smells like that, but better. Spicier. Warmer. Longer on the nose. You are the last one manning the dying fire and it's drizzling out and all the night is quiet and your mind starts going deep into the mysteries of the cosmos. Visions rise up and the answer to life is at the tip of your tongue... This reminds me of that.
Fresh
This is sooo fresh and outdoorsy! Definitely a new favorite of mine.
My favorite!!
My absolute favorite I wear it just for me
Perfection
Absolutely love it. I get a ton of compliments on it
Wife loves this scent.
She says she loves this scent. Reminds her of when I've been manning the smoker all day. That perfect touch of wood smoke.
I'm bad!
I'm bad, I'm bad, shamone.
I'm bad, I'm bad, you know it.
"My wife definitely loves the colognes on me even more than I do...lol!" — Kevin

"The cedar wood is invigorating yet calming, with a beautiful, aromatic spiciness to it." — Rashed

"Boy...does this one do an awesome job of mimicking that campfire, ashy, cindery smell I love so much." — Tori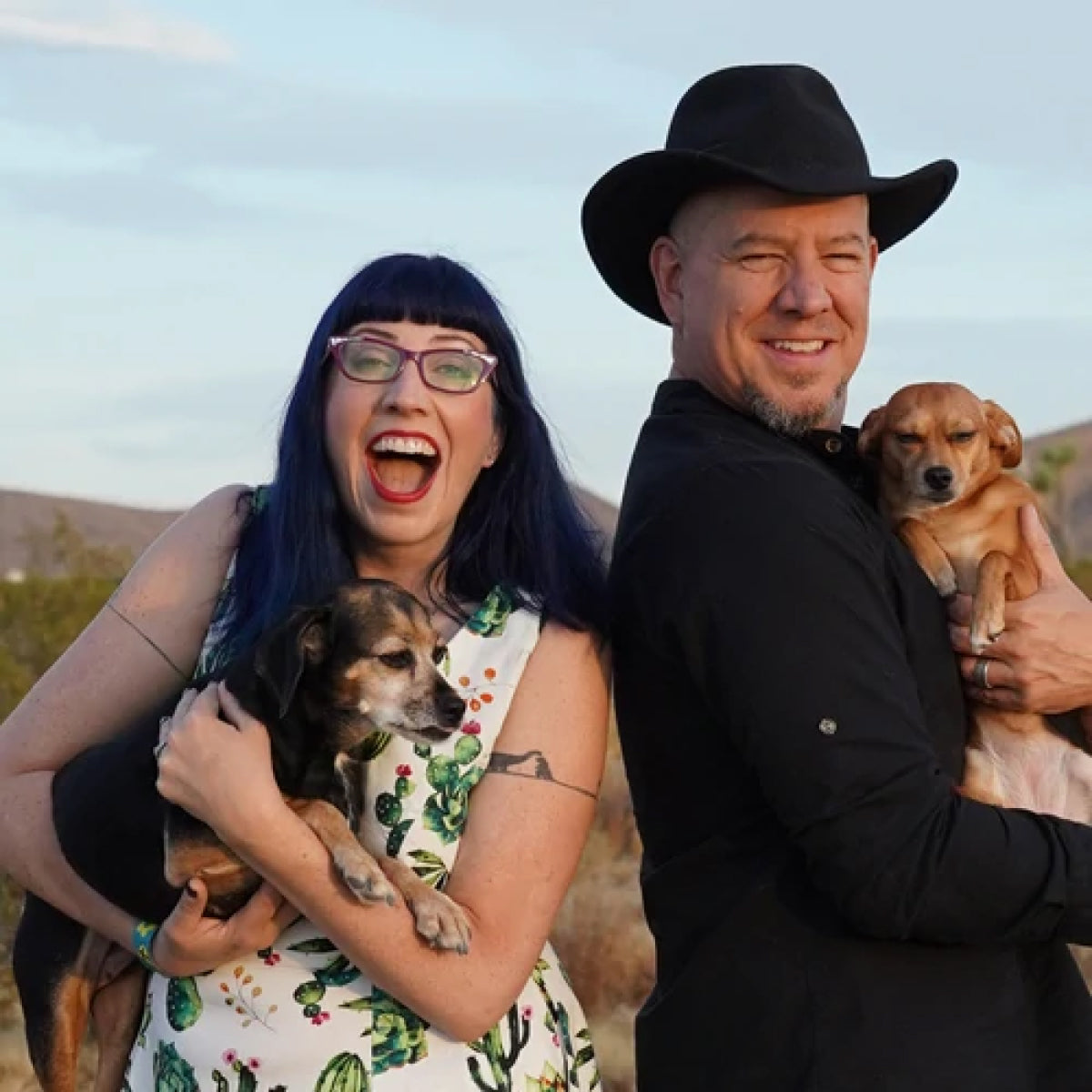 Who are the Outlaws?
We're Danielle & Russ Vincent, and we started Outlaw because we wanted to make a different kind of company.
We believe that good value doesn't mean cheaper, it means better quality, longer lasting, and more enjoyable to use.
We believe that good business practices don't have to be at odds with good social practices.
We believe that people do better when they feel better, and that good scents make people feel better.
We believe that a rising tide lifts all boats. We lift up other businesses every opportunity we get.
We believe that kindness costs nothing, but is worth more than gold.
We believe in the goodness of dogs.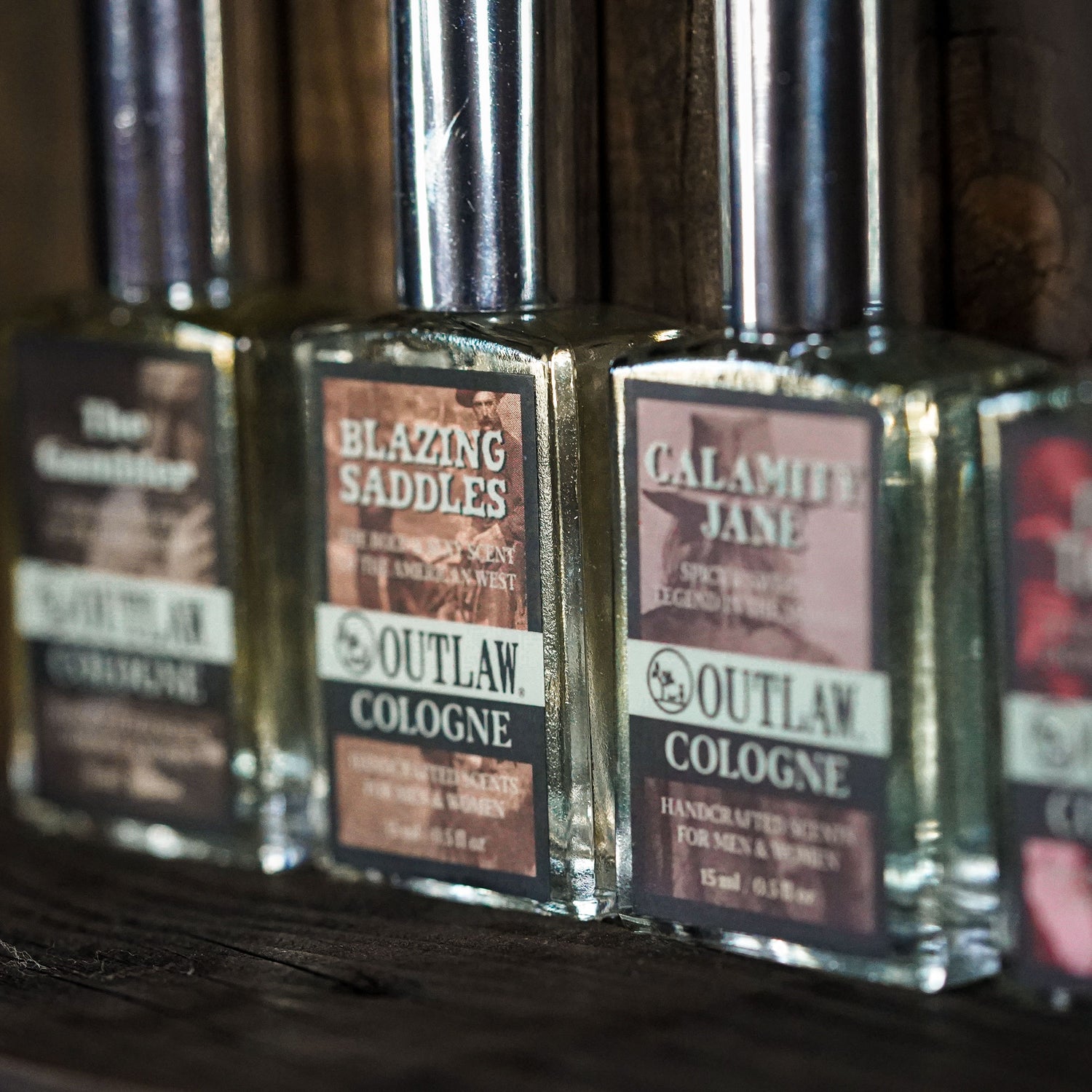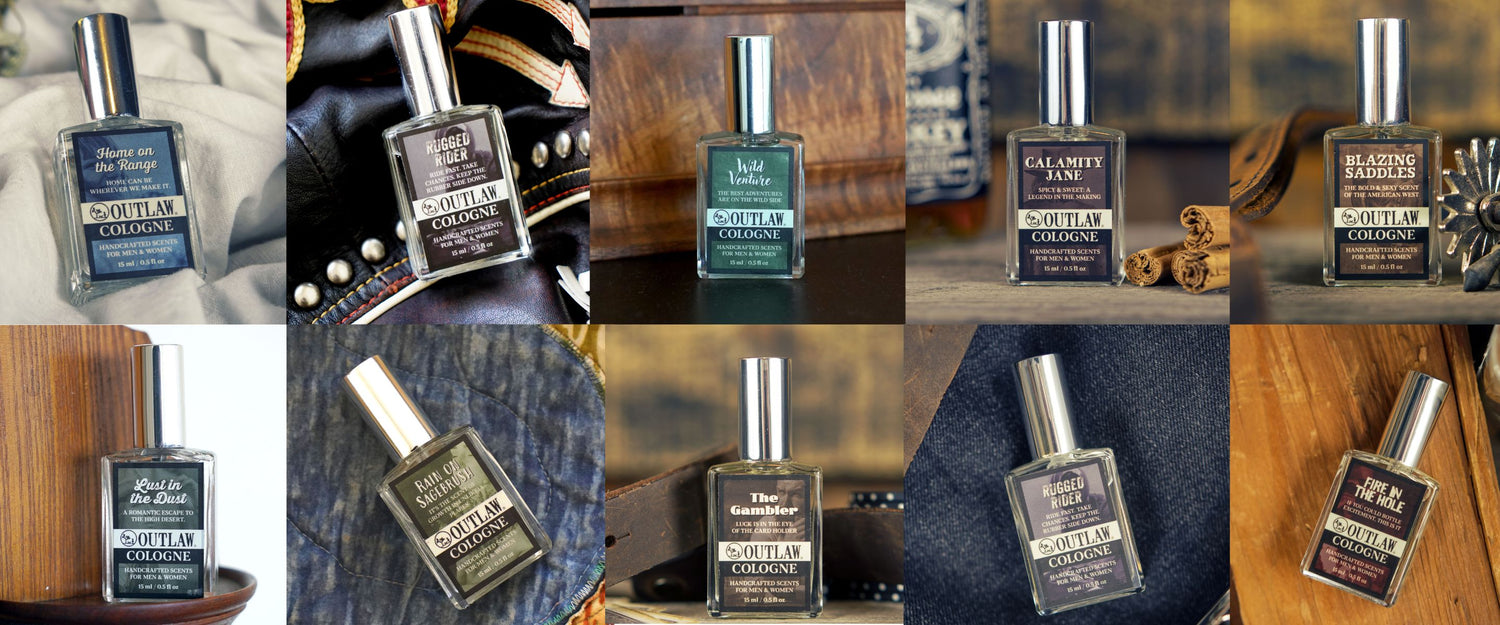 Do you love the smokey smell of campfire? How about the pungent scent of an aged whiskey? How about the peppery musk of gunpowder? Well, if you said hell yes to any of these three scents, then you need to look into the men's care products made by Outlaw.

Choosing a selection results in a full page refresh.