View Details
Show Me
Sale price
$12.00
Regular price
$22.00
Unit price
per
Show Me
Sale price
$12.00
Regular price
$22.00
Unit price
per
Sale
Sold out
This mug says you came here for two things: to drink coffee and kick ass, and you're just about out of coffee.
It's a powerful mug. Imagine how you'll feel with this on your desk at work.
This mug says "I know how capable I am, so you better stand back while I kick ass and, excuse me, what is your name? Because I am taking names."
Not only is this mug inspirational, it's opaque. "What does that have to do with anything?" you might be asking yourself or me. Well, let me tell you.
The opacity of this mug means no one knows whether you're drinking coffee, whiskey, wine, or absinthe. Hey, I'm not gonna judge you for what you put in your cup... and no one else is either.
This is a hefty 14 oz ceramic mug designed to LOOK like one of our classic blue camping mugs.
When I say "hefty," I mean it's fricken' solid. It's literally a pound of mug. I can't even explain to you how SIGNIFICANT this mug feels when you're holding it - like you're serious about kicking ass. (It's not, like, so heavy that it's uncomfortable to hold. Trust me on that one. I'm just about the weakest person on the planet and I don't struggle to hold it at all.) But it is a very solid mug.
Never bring a knife to a gunfight, but always bring this mug to a knife fight*.
Because it's ceramic (not metal, like our old mugs), it's microwaveable**. This means no dependence on fire or pre-heated coffee. It's evolutionarily superior to our old mugs in so many ways!
Whether this mug is for you or a friend, ... who are we kidding? You're going to order it for your friend and then love it so much that you'll steal it for yourself. Who could blame you? Get two!
*Not an actual knife
**It's not dishwasher safe - I mean, it's not dishwasher unsafe, but you'll probably end up with a blank mug.
What does this kind of outlaw smell like?

+

-

A wild adventure, and we are all eager for you to EMBARK!
How to use

+

-

Trust your instincts. You're wiser than you've been led to believe.
Ingredients

+

-

A mix of natural and artificial ingredients.
Shipping & Returns

+

-

Most orders ship within a few business days and arrive within 5 business days. Situations outside of our control sometimes interfere, but we do our absolute best.

If you don't love what you ordered, please reach out to us and we'll either replace your product for free, or we'll give you a refund. If your items cost more than $100, we will issue a return label.
View full details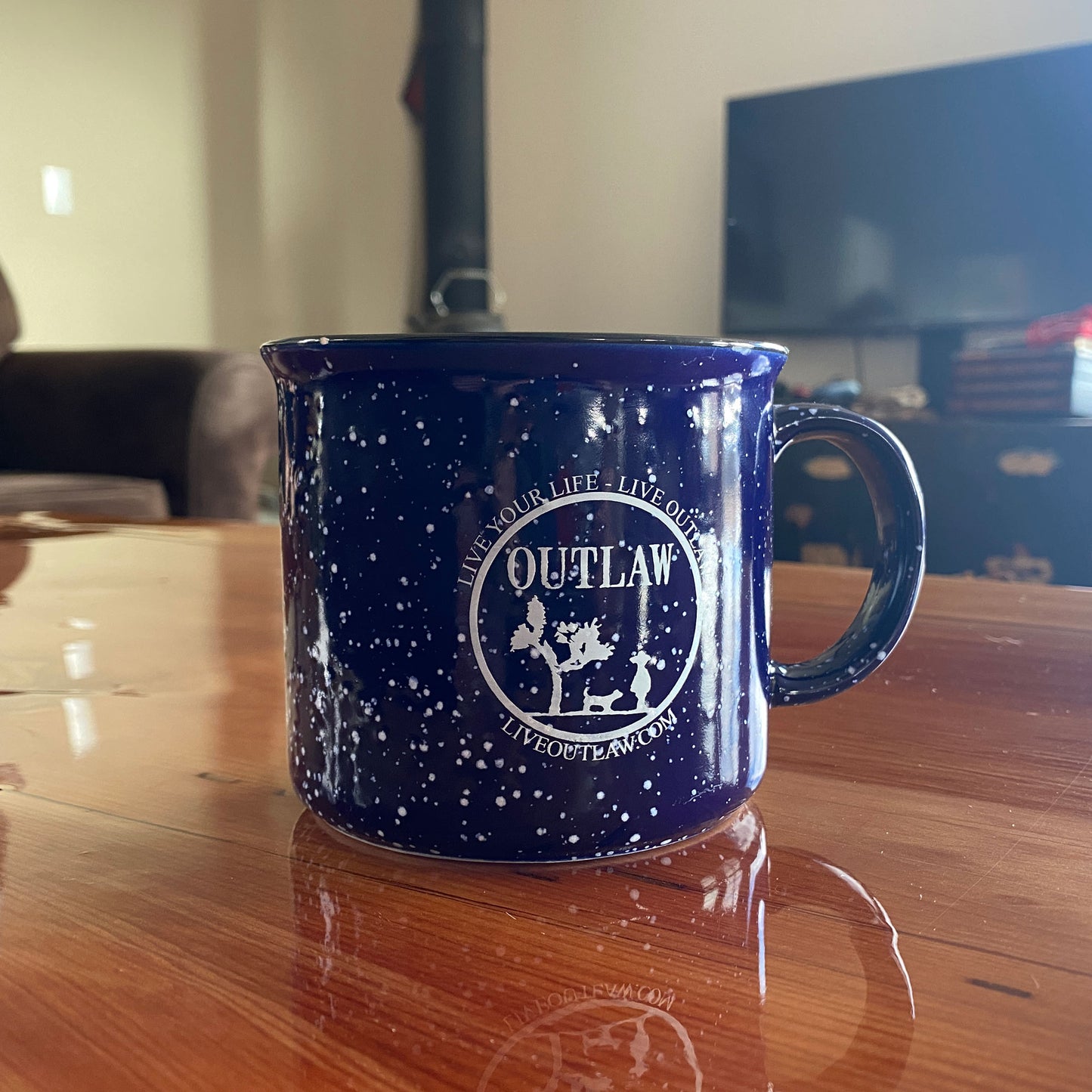 The kind of inspiration i need
Great mug! I previously purchased one as a gift, and then decided that I deserved one even more than the random dude I got matched with for Secret Santa at work.
Size is great, a little larger than a standard mug.
Only thing I drink my coffee in anymore
Right way to wake up and remind yourself
Outlaw Sharp Shooter Kitty
Well, I LOOOOOVED IT!!! It arrived fast, safe, in one piece and very well packed!!! I loved the camp fire ceramic mug painted in beautiful deep night sky blue with the white chip spots that look like the stars. And I totally looooved what it says, too!!! However, I got this great mug fur my son fur his birthday. He currently lives in New Zealand and this awesome mug is on its way there to him now! He's going to school there right now, so this mug is purrrrfect fur him fur gettin' him up to kick ass at school while he's studyin' and learnin'!!! This mug looks just like the mug advertised, and so nice and big, and was on sale to boot!!! I reckon I'll know just how HE likes it in a few days from now, too, and git bck to y'all then!!!! But as fur me and this awesome mug, I'm happier than a pig in ****---well, y'all know what just I mean!! XOXOXO
Outlaw's Mug
It's so cute and bigger than it looks in the pictures. Love it.
Wake Up
I Love my cup. I will feel powerful ever morning as I drink my coffee and all the rest of the day as I drink whatever I drink. The cop doesn't have a scent until late afternoon.
Crazy lady…..
Makes me feel like a real bad ass!!
"I love drinking my coffee out of this mug every morning. It's a great reminder of how I plan on handling my day!!" — Jenny

"Nice cup. Big enough for an actual cup of the old black and nasty. Take it from a Navy man. It's ALMOST big enough." — Todd

"Had to get one for the jealous brother in law who coveted mine!" — David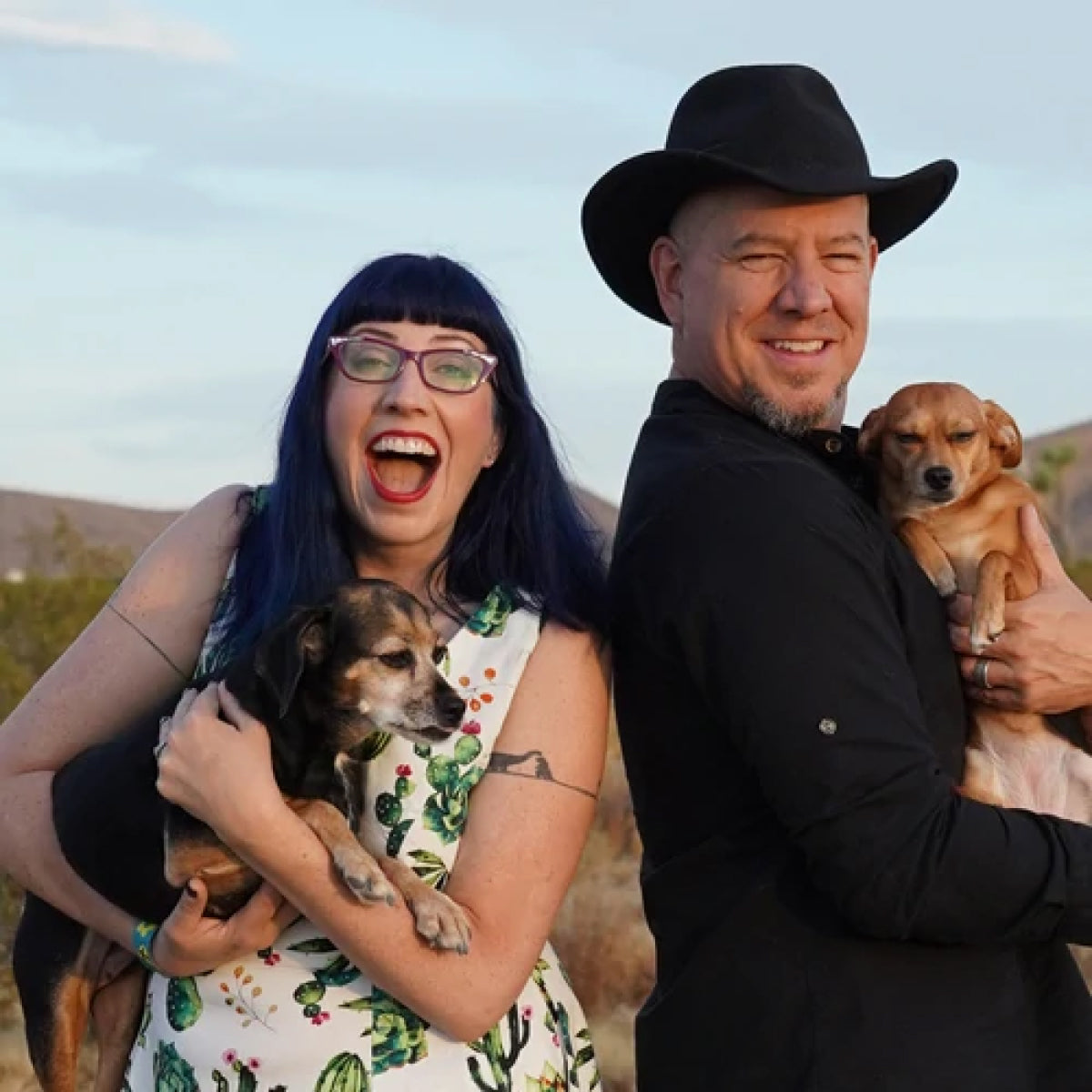 Who are the Outlaws?
We're Danielle & Russ Vincent, and we started Outlaw because we wanted to make a different kind of company.
We believe that good value doesn't mean cheaper, it means better quality, longer lasting, and more enjoyable to use.
We believe that good business practices don't have to be at odds with good social practices.
We believe that people do better when they feel better, and that good scents make people feel better.
We believe that a rising tide lifts all boats. We lift up other businesses every opportunity we get.
We believe that kindness costs nothing, but is worth more than gold.
We believe in the goodness of dogs.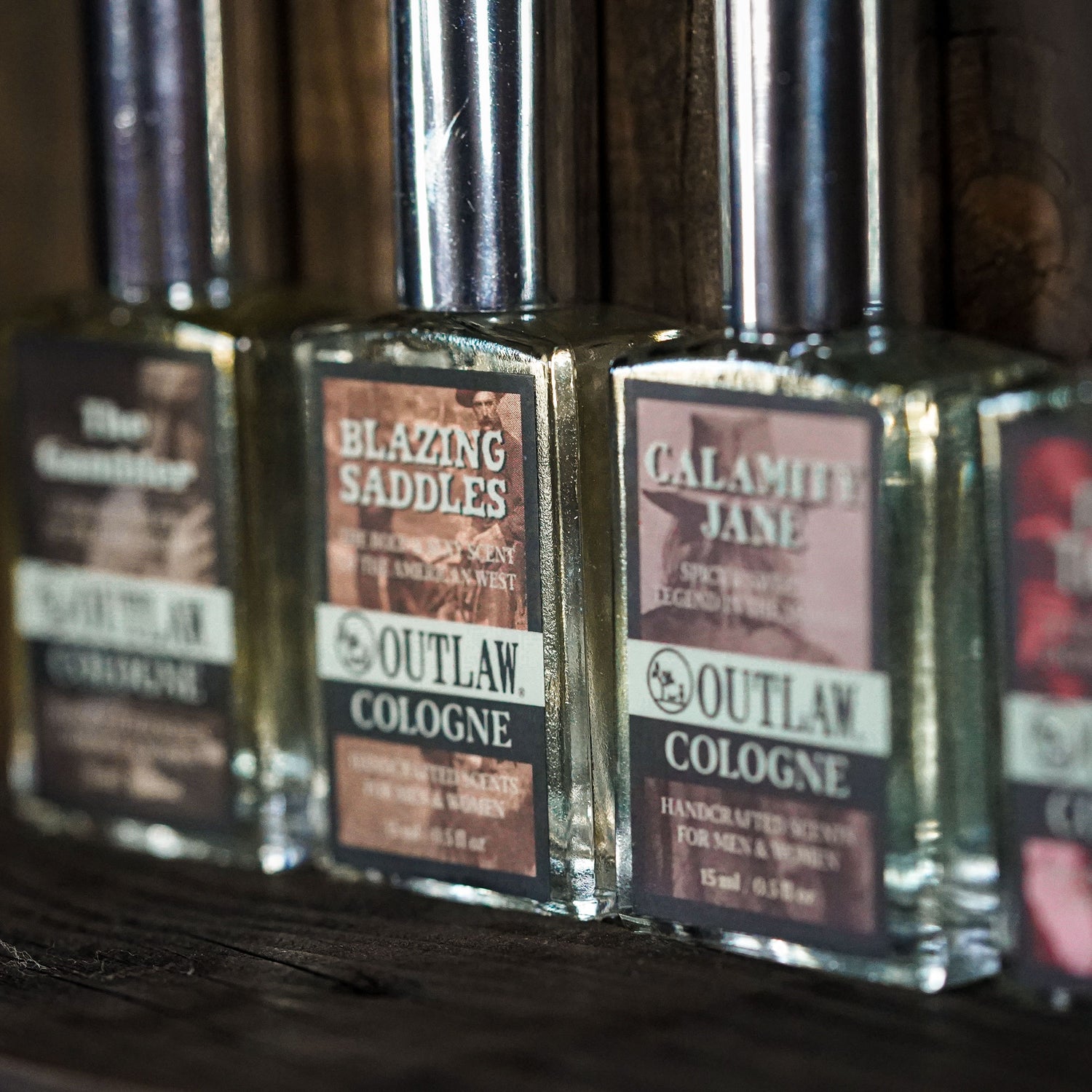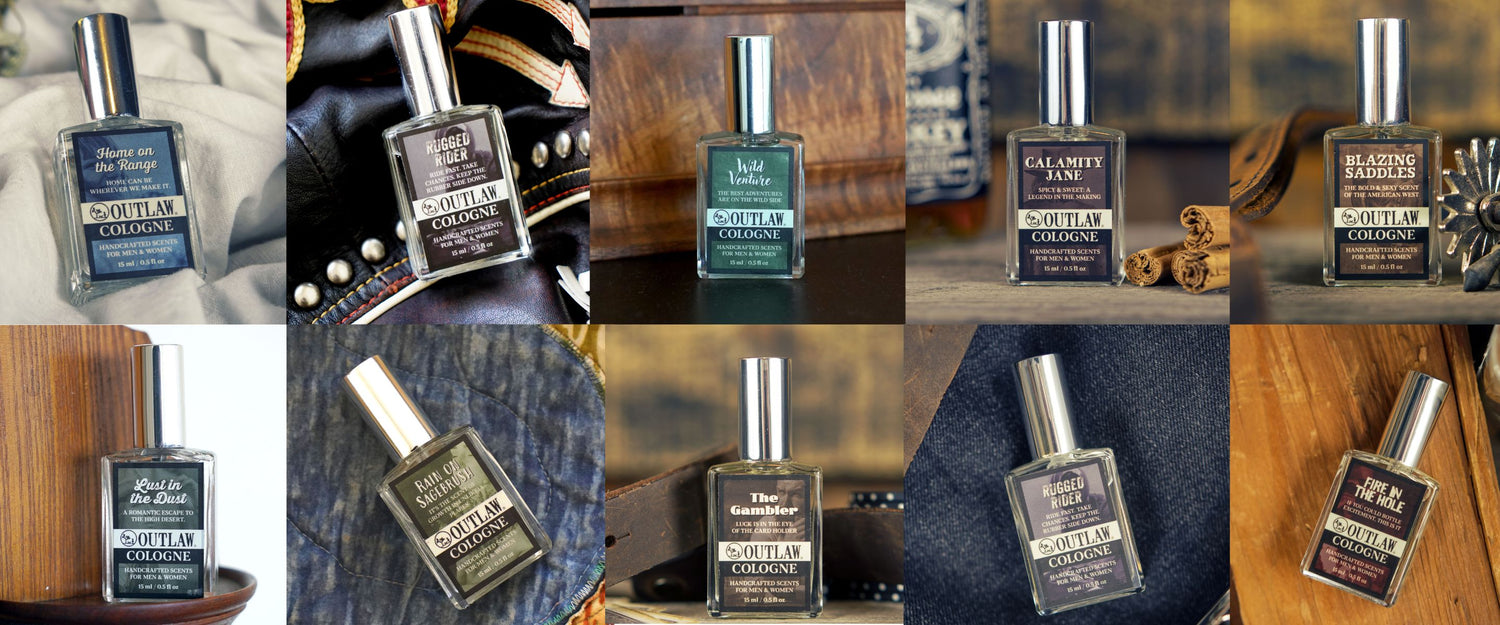 Do you love the smokey smell of campfire? How about the pungent scent of an aged whiskey? How about the peppery musk of gunpowder? Well, if you said hell yes to any of these three scents, then you need to look into the men's care products made by Outlaw.

Choosing a selection results in a full page refresh.