Whiskey makes ya frisky!
View Details
Show Me
Sale price
$41.04
Regular price
$51.30
Unit price
per
Show Me
Sale price
$41.04
Regular price
$51.30
Unit price
per
Sale
Sold out
 Well, someone's gettin' lucky:
Sit down, shuffle up, and deal me in.
Smells of good bourbon, old-fashioned tobacco, and a hint of leather.
Refined as hell

Made with love and laughter (and all-vegan oils.)
Not a gamble for eliminating odor.
Suitable gift for outlaws AND inlaws.
Bein' a gambler ain't just about takin' chances it's a way to view the world. Either lady luck gives you a good hand, or you JUST MAKE IT WORK. After you deal out with your winnins, you might sit for a spell so's you can contemplate your ethics and earnins.
You might pour yourself a tumbler of good bourbon. The first sip socks you in your kisser. The next feels like a warm blanket for your inners. And then, with every sip hence, you feel yourself slipping deeper into smoky, rich reflection. This is the scent that smells like that feels.
Ingredients:
The Gambler Solid Cologne - Made with Theobroma Cacao (Cocoa) Seed Butter, Cera Alba (Beeswax), Vitis Vinifera (Grape) Seed Oil, Ascorbic Acid (Vitamin C), Alpha Tocopherol (Vitamin E), Rosemary Seed Extract, and Fragrance Oil.
The Gambler Lotion - Made with Water, Prunus Amygdalus Dulcis (Sweet Almond) Oil, Butyrospermum Parkii (Shea Butter), Emulsifying Wax NF, Persea Gratissima (Avocado) Oil, Stearic Acid, Phenoxyethanol, Caprylyl Glycol, Sorbic Acid, Fragrance.
The Gambler Body Wash - Made with Aloe Barbadensis (Aloe) Leaf Juice, Cocos Nucifera (Coconut) Oil, Potassium Hydroxide, Olea Europaea (Olive) Fruit Oil, Glycerin, Helianthus Annuus (Sunflower) Seed Oil, Cyamopsis Tetragonoloba (Guar) Gum, Rosmarinus Officinalis (Rosemary) Leaf Extract, Butyrospermum Parkii (Shea Butter), Citric Acid, Fragrance.
Hair of the Dog Handmade Soap - Made with Persea Gratissima (Avocado) Oil, Olea Europaea (Olive) Fruit Oil, Cocos Nucifera (Coconut) Oil, Ricinus Communis (Castor) Seed Oil, Water, Sodium Hydroxide, Fragrance (Parfum), Natural and Artificial Color.
What does this kind of outlaw smell like?

+

-

You'll smell down-to-the-bone authentic — swaggering with the rugged scents of bourbon, tobacco, and leather — unlike the others in the room who are sweatin' bullets from your undeniable charm. No need to take your chances here — The Gambler's your secret trick to smelling sharp (that you'll never give away).
How to use

+

-

What a lucky Outlaw indeed! These gift sets are suitable for gifting to your favorite Outlaw (even if that favorite Outlaw is yourself)!
Ingredients

+

-

A mix of natural and artificial ingredients.
Shipping & Returns

+

-

Most orders ship within a few business days and arrive within 5 business days. Situations outside of our control sometimes interfere, but we do our absolute best.

If you don't love what you ordered, please reach out to us and we'll either replace your product for free, or we'll give you a refund. If your items cost more than $100, we will issue a return label.
View full details
Gift for my husband.
This was his pick.
He loves it!
Myself...
The leather is a little much, and so, as we absolutely fell in love with these products months ago, we're going to try another scent when this is out.
We love this product regardless of the smell...
But each one is unique and I'm just weird. I admit it.🤠
I love the scent of the Gambler.
The set was definitely worth the price. When you take a shower with this, then slap the lotion on followed by the hard cologne, you will smell so good and so unique! People will try to guess what that smell is when you walk by them and it will leave them thinking. Why wear what everyone else is wearing and why follow the crowd or what's popular?? Be your own person, follow your own road and rules, just like an Outlaw !!
Now I'm off to buy the cologne spray, it's THAT good!
A Bit Potent, But I Like It
I got this specifically because I like the Gambler scent. This combo came with the Hair of the Dog soap and I may actually like that scent even better! My only nitpick is that the air freshener is really strong when it's first opened and really fills the car where I hung it, especially if it has been in the sun. But that's pretty common with air fresheners, so it's not really a complaint, just a note. The Gambler lotion makes a good skin treatment after using the electric razor.
Lasso made of barbed wire
Having the whole team of Gambler scented products makes me feel ready for anything. Bullfighting, motorsickles, or just lounging with my boots up. Heck, even the ol' truck smells better now with the air freshener!
Love this❤
Love it. Smells so good👍👍👍❤❤❤
Love
Love it. Smells great use it every day. Can't get enough of the smell.
"I cannot get enough of 'The Gambler' scent, so with all the craziness going on I had to treat myself to the convenient getaway subscription and couldn't be happier." — Karla

"As I have never smoked or drank I can't say if it actually smells like bourbon or tobacco but I love the smell of them apparently!" — Robert

"The Gambler Clean Getaway box is no joke, it packs all the punches you want, and keeps on deliverin'." — Jay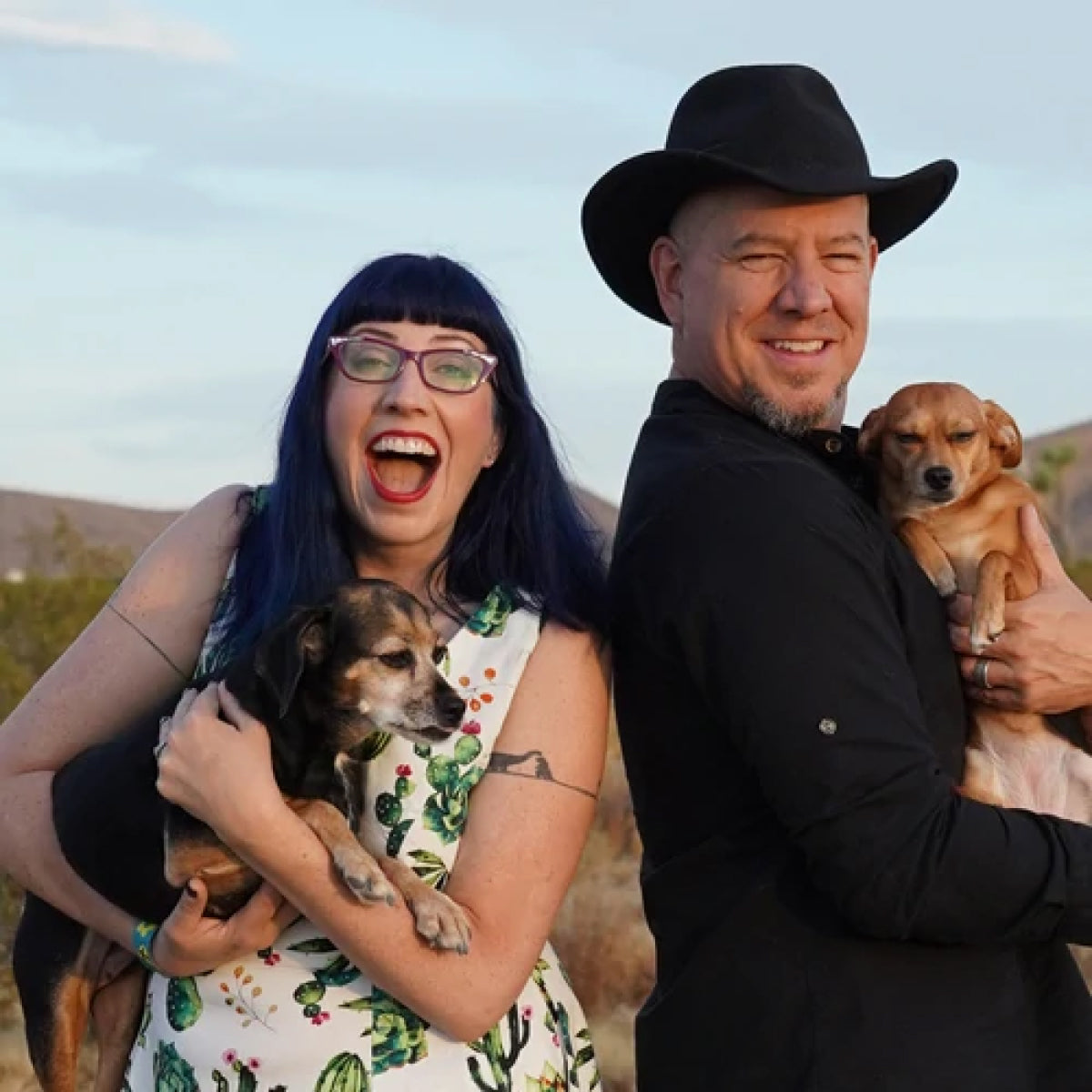 Who are the Outlaws?
We're Danielle & Russ Vincent, and we started Outlaw because we wanted to make a different kind of company.
We believe that good value doesn't mean cheaper, it means better quality, longer lasting, and more enjoyable to use.
We believe that good business practices don't have to be at odds with good social practices.
We believe that people do better when they feel better, and that good scents make people feel better.
We believe that a rising tide lifts all boats. We lift up other businesses every opportunity we get.
We believe that kindness costs nothing, but is worth more than gold.
We believe in the goodness of dogs.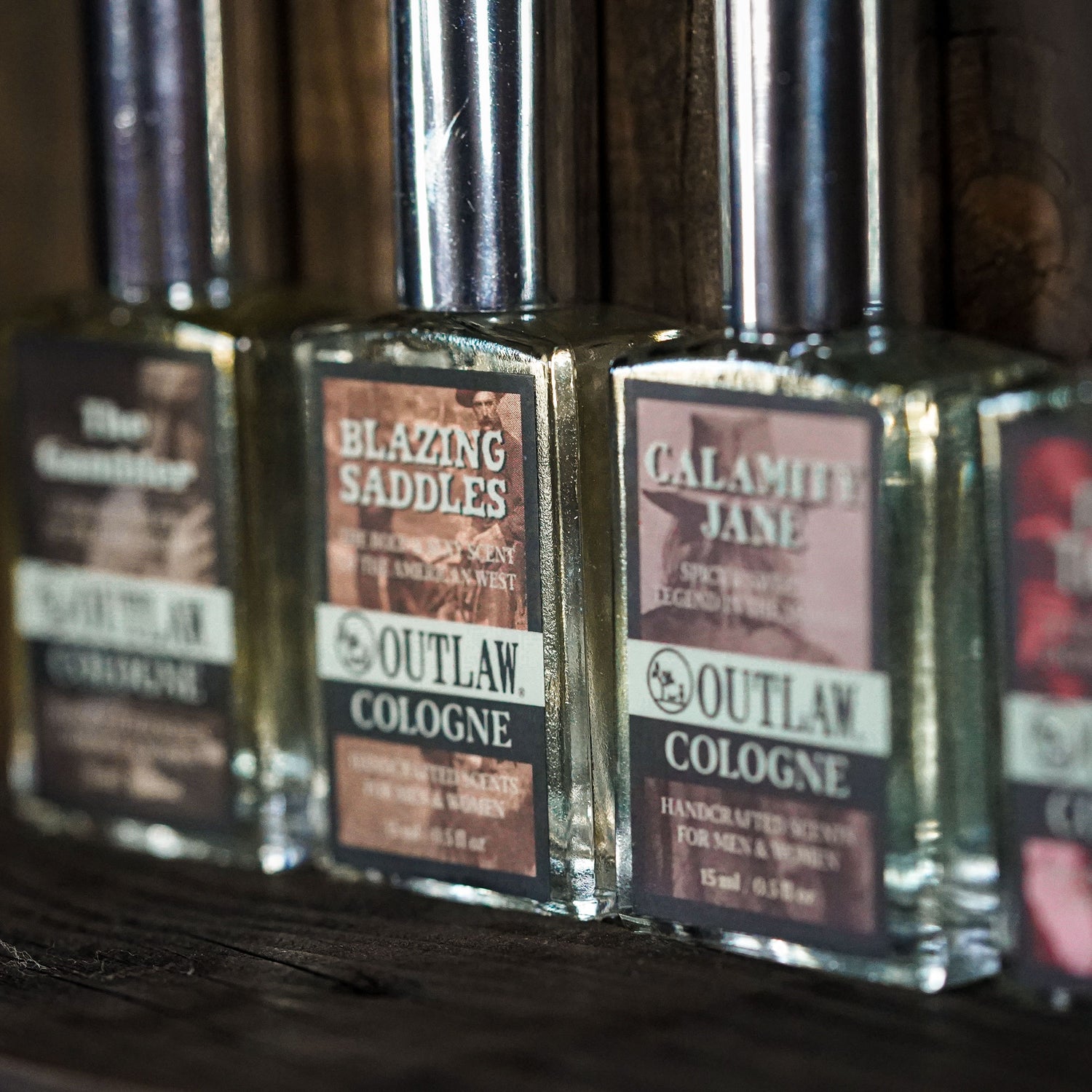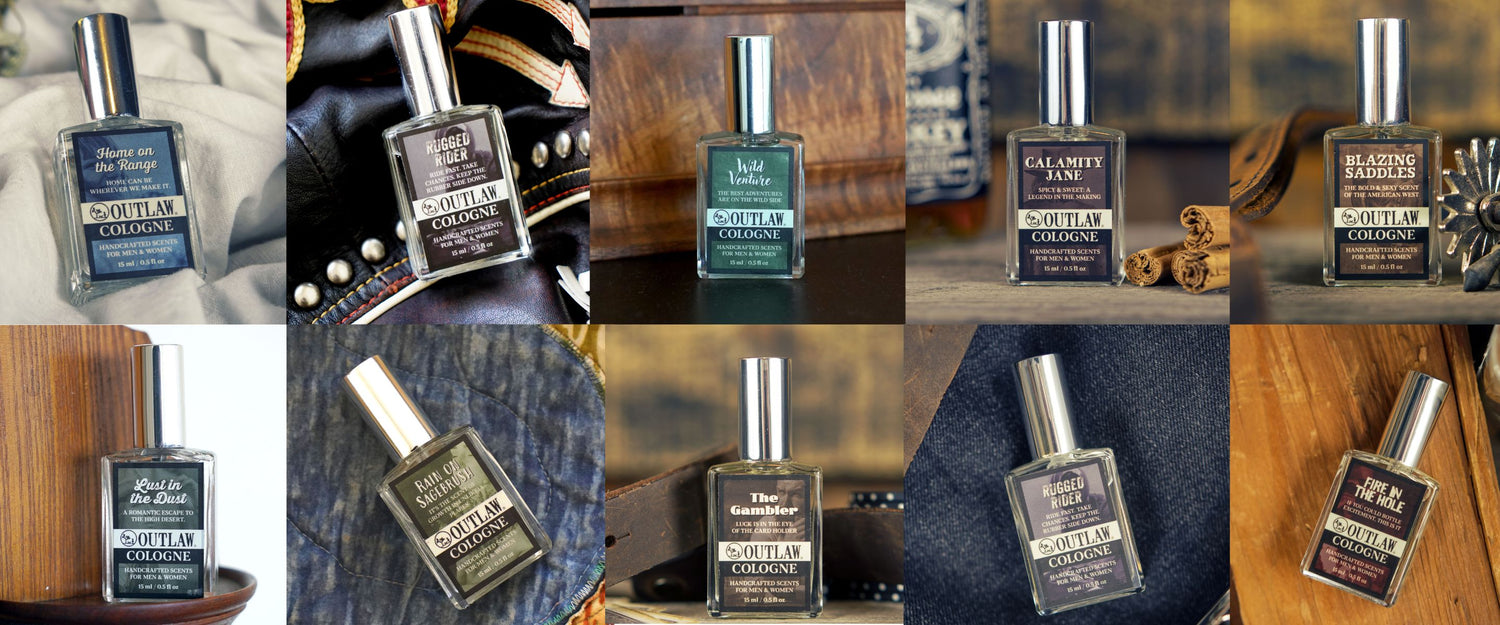 Do you love the smokey smell of campfire? How about the pungent scent of an aged whiskey? How about the peppery musk of gunpowder? Well, if you said hell yes to any of these three scents, then you need to look into the men's care products made by Outlaw.

Choosing a selection results in a full page refresh.