Your Favorite Soaps Delivered on the Regular
Want to try a variety of Outlaw's handmade, natural soaps? Heck yeah ya do! This subscription is the best way to try all the thrilling scents that Outlaw has to offer without all that pesky reordering nonsense.
Seriously, how could you go wrong? Well, ya can't. Because running with Outlaws is risk-free with our 100% satisfaction guarantee! If you don't like it, we'll make it right!
Because we know not all things will thrill all people, we have offered it in three options:
1. A variety of all our handmade soap
2. Wilderness-Inspired Soaps
3. Western-Inspired Soaps

Order today and get your beautiful Outlaw handmade soap in just a few days. Your Soap of the Month order will ship monthly thereon after.
And if you want to change your subscription at any time, you can just hop into your account and celebrate your freedom of choice! HOORAY!

IMPORTANT: We can't cancel orders once they've shipped. If you would like to cancel your subscription, you can do so at any time (before it ships) by going into your account or contacting us.
All our soaps are handmade and, as a result, may have some minor cosmetic and weight differences.
What does this kind of outlaw smell like?

+

-

A wild adventure, and we are all eager for you to EMBARK!
How to use

+

-

Love the lather? These handmade soaps are specifically designed to produce a fun, bountiful lather, while also having a stable lather worthy of shaving. And they're gentle enough to use in your hair!
Ingredients

+

-

Cocos Nucifera (Coconut) Oil, Water, Olea Europaea (Olive) Fruit Oil, Persea Gratissima (Avocado) Oil, Sodium Hydroxide, Ricinus Communis (Castor) Seed Oil, Fragrance (Parfum), Natural Color.
Shipping & Returns

+

-

Most orders ship within a few business days and arrive within 5 business days. Situations outside of our control sometimes interfere, but we do our absolute best.

If you don't love what you ordered, please reach out to us and we'll either replace your product for free, or we'll give you a refund. If your items cost more than $100, we will issue a return label.
View full details
Damn fine products!
I have been getting the monthly subscription for somewhere around 3 years now. I don't remember how I found the Outlaws, but I'm glad I did. I'm pretty sure it was an ad on the ole interwebs. I was really interested when I saw where you are based from. I had lived in Sparks for a few years when I was younger. My first delivery of goods was a 3 bar sample pack, and I was instantly hooked. The scents sent me back to spending time out in the desert and up in the mountains along with the Reno Rodeo. I love the monthly subscription because of the variety of soaps. My wife loves them too, and I have given soap and lotions as gifts to friends and family. Keep up the great work and I plan to remain an outlaw for years to come. Viva la mountain hideout!
The BEST soap in town!
The soap does not disappoint. There is not one scent that I do not like. I have a stash of soap, so I don't run out. The scents are not overwhelming or overpowering, very subtle.
Lost Time
You guys just make showers too good ,I've been using and loving your soaps for quite a while now but recently got some of your shampoos and now find it hard to cut my showers short. look forward to them every morning , Thanks E B
Exclusive Scents, Great Soaps
I love getting my monthly soap subscription! I had started off with soaps every 6 weeks, but changed it to every month once subscribers started to get exclusive and limited edition soaps.
I enjoy the little luxury of getting exclusive scents and look forward to the special scent each month.
These soaps lather well, even when there's not much left, and the scents make showering and washing my hands more enjoyable.
Outlaw soap
I'm a big fan of these soaps. The quality is apparent and the scents are exhilarating. I look forward to their monthly arrival.
Surprise Surprise
Every month a new scent and I don't know until it gets here , love them all but I do have a few favorites !
Soapy fun
I love the mystery of outlaw monthly soap club it keeps an already amazing product fresh and new frontiers to discover. So get your saddle and ropes ready this nothing short of a cattle drive of excitement and experience.
"What's more exciting than opening a package of soap you ordered to find a surprise inside too. Brings me back to being a kid and getting Cracker Jacks and digging through the box for the surprise." — April

"I have tried a couple of these type of soap subscriptions, and finally found one that I love. I love the scents and the lather you get." — Thomas

"These products are AMAZING. I refuse to use anything else. The subscription box is a life saver and honestly is so affordable." — Miranda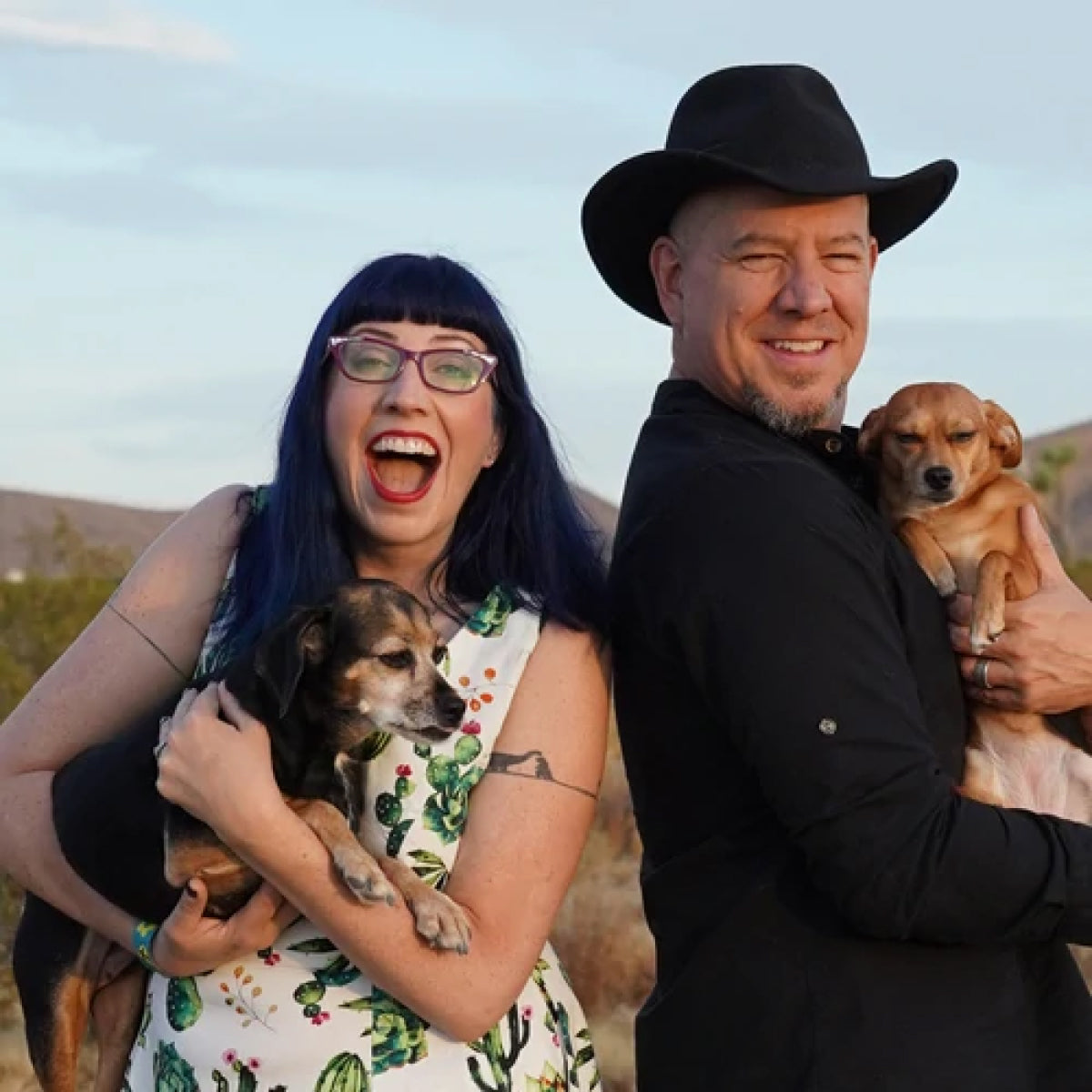 Who are the Outlaws?
We're Danielle & Russ Vincent, and we started Outlaw because we wanted to make a different kind of company.
We believe that good value doesn't mean cheaper, it means better quality, longer lasting, and more enjoyable to use.
We believe that good business practices don't have to be at odds with good social practices.
We believe that people do better when they feel better, and that good scents make people feel better.
We believe that a rising tide lifts all boats. We lift up other businesses every opportunity we get.
We believe that kindness costs nothing, but is worth more than gold.
We believe in the goodness of dogs.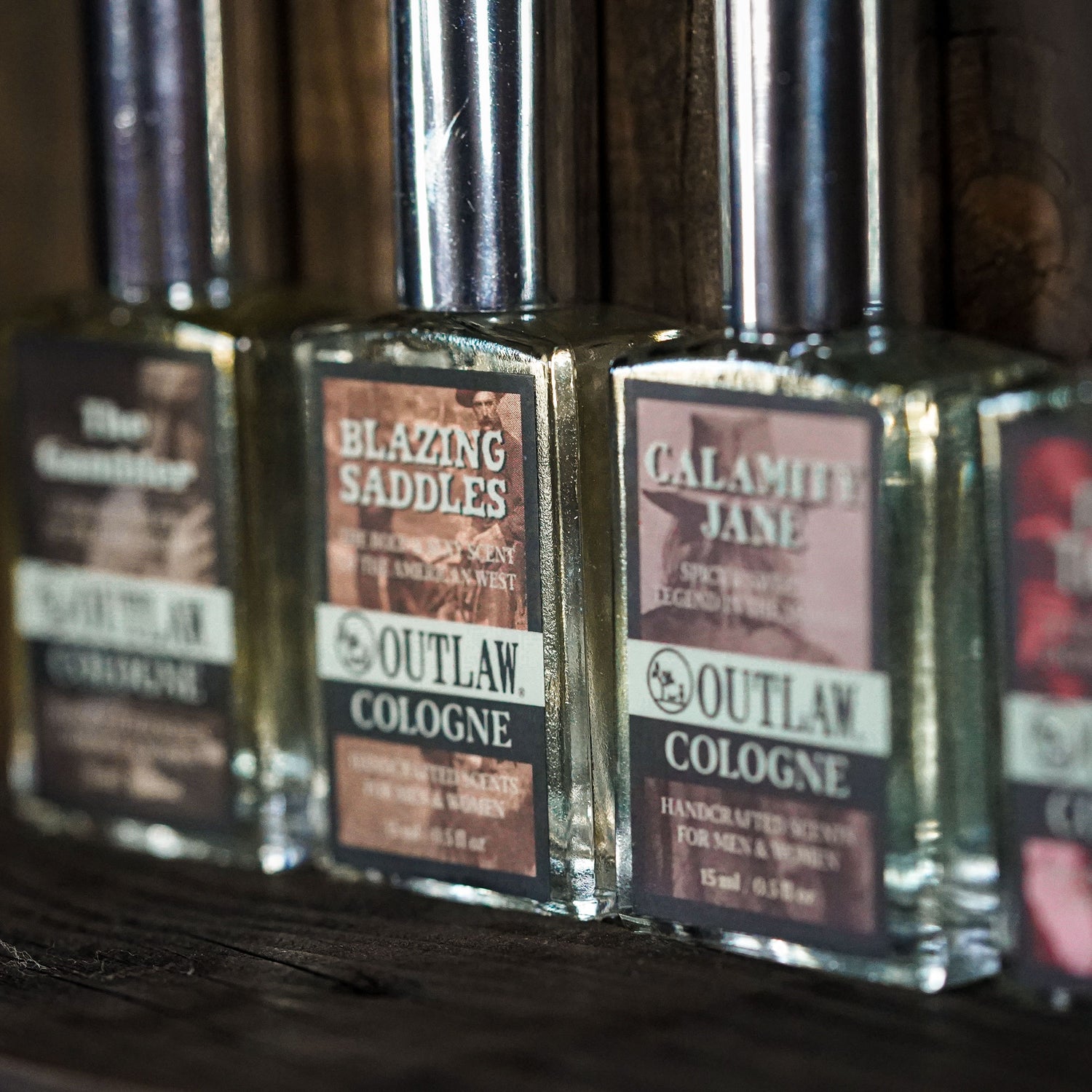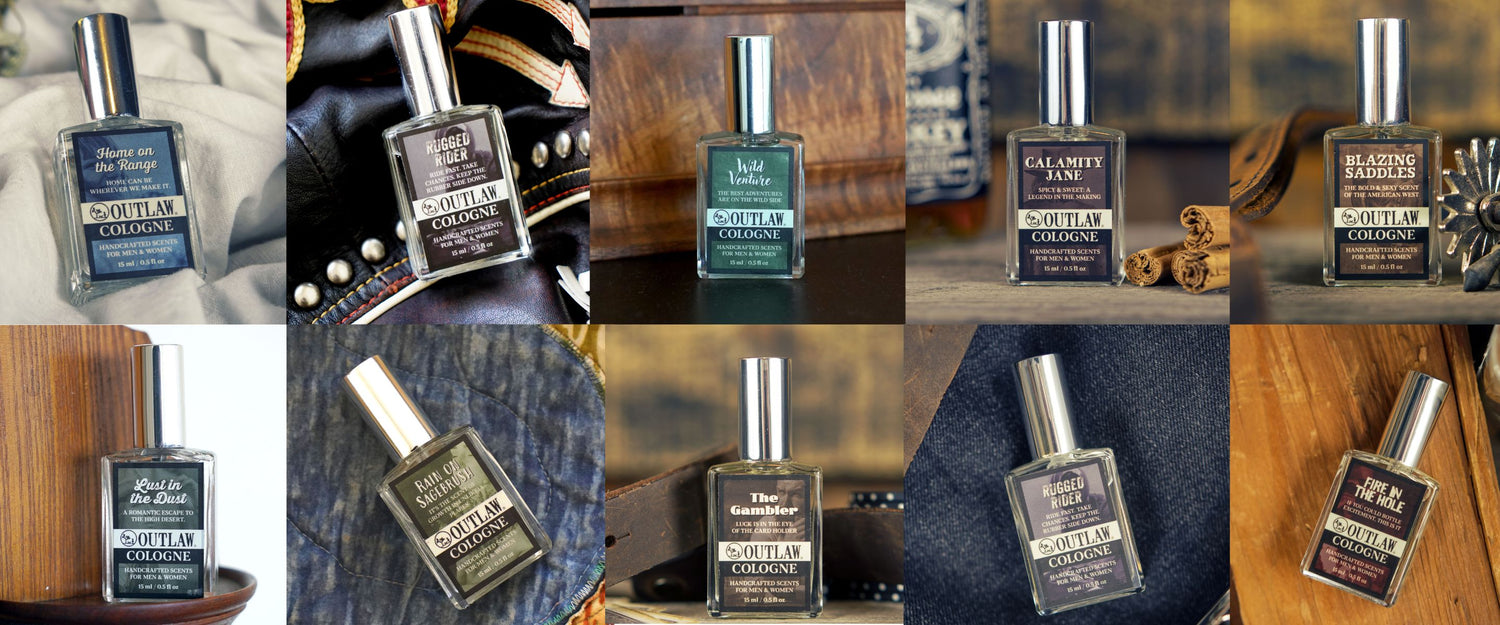 Do you love the smokey smell of campfire? How about the pungent scent of an aged whiskey? How about the peppery musk of gunpowder? Well, if you said hell yes to any of these three scents, then you need to look into the men's care products made by Outlaw.

Choosing a selection results in a full page refresh.