Explosively Awesome: Campfire | Gunpowder | Sagebrush | Whiskey | Excitement!
View Details
Show Me
Sale price
$8.00
Regular price
Unit price
per
Show Me
Sale price
$8.00
Regular price
Unit price
per
Sale
Sold out
Lather up your locks with Fire in the Hole Natural Shampoo! This shampoo is the bee's knees - natural, sulfate and paraben free, so it's gentle on your tresses. Get ready to lasso in those gorgeous head hairs! 
And, even better, it's TRAVEL READY! Sick of using the miscellaneous assortment of strange fluids in hotels, or wanting to take your favorite scents cross-country? We think these little bottles of joy can fix ya riiiight up...
Leave your hum-drum, ho-hum, boring ol' shower experience in a smoking rubble, and emerge from your bathroom with the unmistakable scent of the best days of your life.
What does it smell like? If you come back from a great -- and I mean a GREAT -- camping trip, and you wish you didn't have to wash your clothes because they smell like the kind of memories, you'd never want to forget... well, take that scent, and make it into something you'd actually wear on the regular. But before you think we fancied it up into some snooty shampoo, rest assured, it smells like campfire, gunpowder, whiskey, sagebrush, and more. But it doesn't smell like that "good enough for the guys I hang out with" wet wipe armpit smell... and that's what makes it good for those times you have to interact with regular people.

What is this shampoo? It's a satin of suds for your shower that brings an elevated showering celebration to what might otherwise be a humdrum, ho-hum water experience.
Is it amazing? YES!!! It's a high-quality shampoo that smells like badassery and also leaves no permanent char marks in your shower. And tell me: How many other companies can confidently make those kinds of bold product claims? None. That's how many.

What if I don't love it? All our products are 100% satisfaction guaranteed. We're emphatic about your happiness. All scents are different, and they interact with your personal body chemistry, so what smells great on one person might smell like a hot mess on another person. If you don't love it, we'll offer you another scent or give you a refund. All we ask is that you give it a try.
What does it feel like? Our shampoo is satin-y, smooth, sudsy GOODNESS. Just like you, we only want the best for your locks.
Who are we and what are we doing in your bullet points? We are Outlaw, a tiny little company in Sparks, Nevada, in the foothills of the Sierra Nevada Mountains. We live fast and take chances but keep our rubber sides down. And we wanted to make your life better, so we started this company dedicated to unique scents in peerless products.

"This stuff really does smell like sage, campfire, and gunpowder. Absolutely shocked. Very impressed! Smells great!" - Joseph
2 fl oz each of lathery awesomeness.
What does this kind of outlaw smell like?

+

-

Kaboom! Know what that sound is? It's what you'll yell in your bathroom when you sniff this rowdy and rambunctious Fire in the Hole collection (maybe not literally, but it sure makes us jubilant). One of our most treasured scents, this mixture of campfire, whiskey and the good ol' outdoors will set your mornings ablaze, giving you that fiery kick we all need to send us booming throughout our days. This scent is truly a celebration of our favorite camping trips and our most wild adventures. So, imbibe freely, light some fireworks, and dare to pair that burning spirit with Outlaw's Fire in the Hole Campfire scent!
How to use

+

-

Trust your instincts. You're wiser than you've been led to believe.
Ingredients

+

-

Shampoo: Aloe Barbadensis (Aloe) Leaf Juice, Cocos Nucifera (Coconut) Oil, Potassium Hydroxide, Olea Europaea (Olive) Fruit Oil, Glycerin, Helianthus Annuus (Sunflower) Seed Oil, Cyamopsis Tetragonoloba (Guar) Gum, Rosmarinus Officinalis (Rosemary) Leaf Extract, Butyrospermum Parkii (Shea Butter), Citric Acid, Fragrance.

Conditioner: Water, Cetearyl Alcohol, PEG-40 Castor Oil, Stearalkonium Chloride, Phenoxyethanol, Aloe Barbadensis Leaf Juice, Lavender Flower Water, Roman Chamomile Flower Water, Hydrolyzed Wheat Protein, Provitamin B5 (DL-Panthenol), Glycerin, Roseship Seed Oil, White Willow Bark Extract, Alcohol, Fragrance.
Shipping & Returns

+

-

Most orders ship within a few business days and arrive within 5 business days. Situations outside of our control sometimes interfere, but we do our absolute best.

If you don't love what you ordered, please reach out to us and we'll either replace your product for free, or we'll give you a refund. If your items cost more than $100, we will issue a return label.
View full details
" Fire in the Hole is amazing, I want to smell like this every day. It smells like I have spent the night outside by a campfire all night." — Clark

"I love the smoky woodlands feel I get from using Fire in the Hole Hair and Body Wash. It brings back memories from camping as a kid.' — Liz

"I will never ever use another body wash another day in my entire life. This is the one for me." — Jeffrey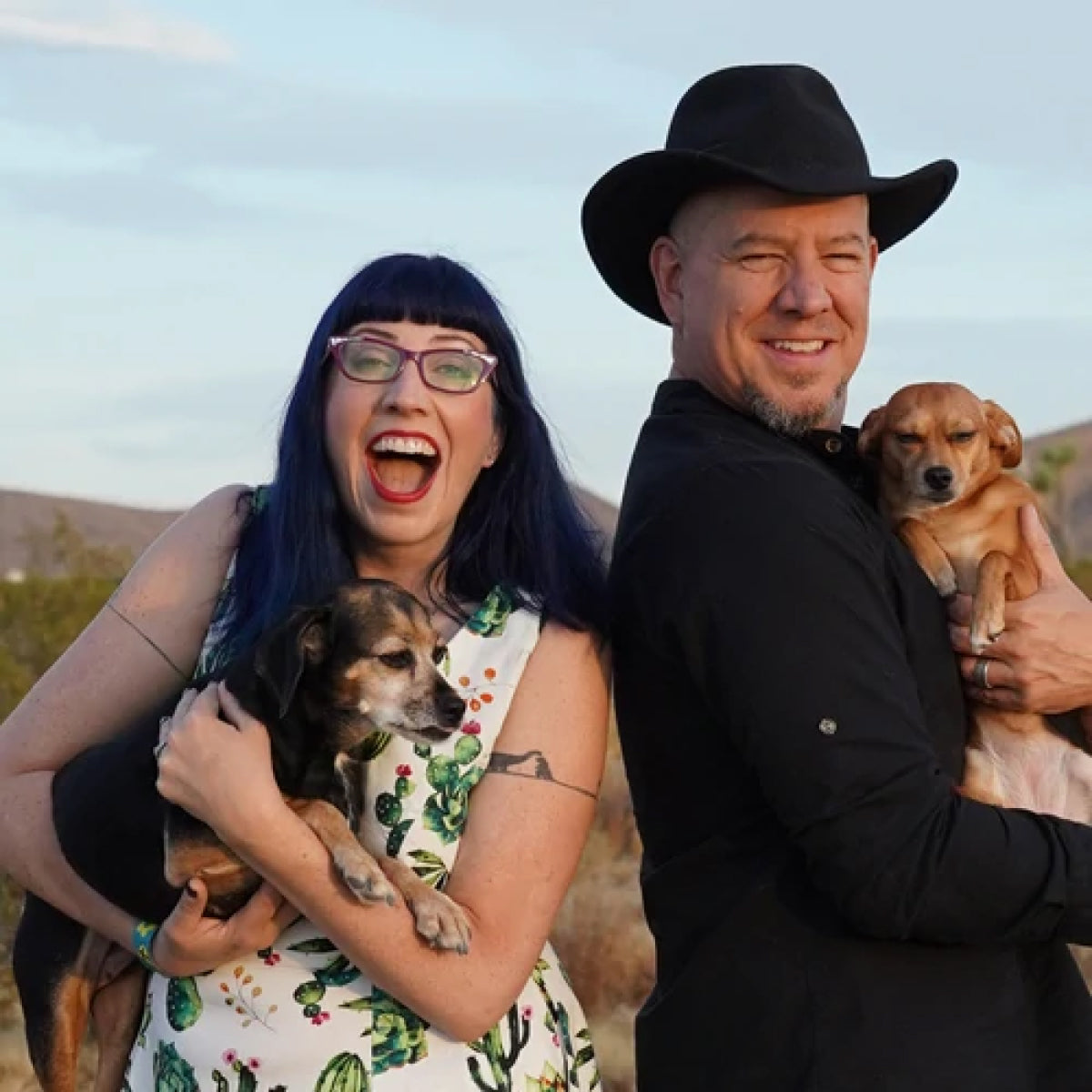 Who are the Outlaws?
We're Danielle & Russ Vincent, and we started Outlaw because we wanted to make a different kind of company.
We believe that good value doesn't mean cheaper, it means better quality, longer lasting, and more enjoyable to use.
We believe that good business practices don't have to be at odds with good social practices.
We believe that people do better when they feel better, and that good scents make people feel better.
We believe that a rising tide lifts all boats. We lift up other businesses every opportunity we get.
We believe that kindness costs nothing, but is worth more than gold.
We believe in the goodness of dogs.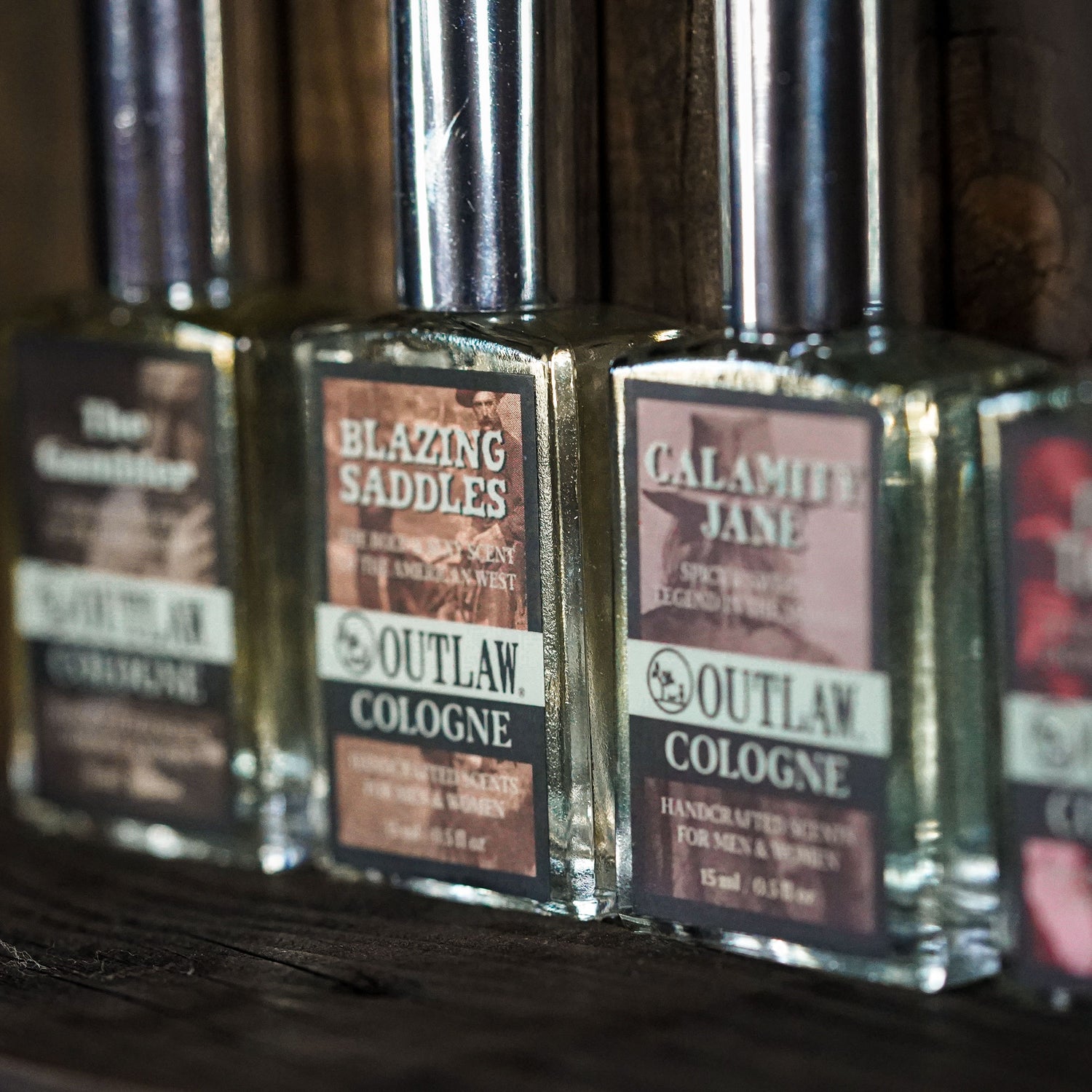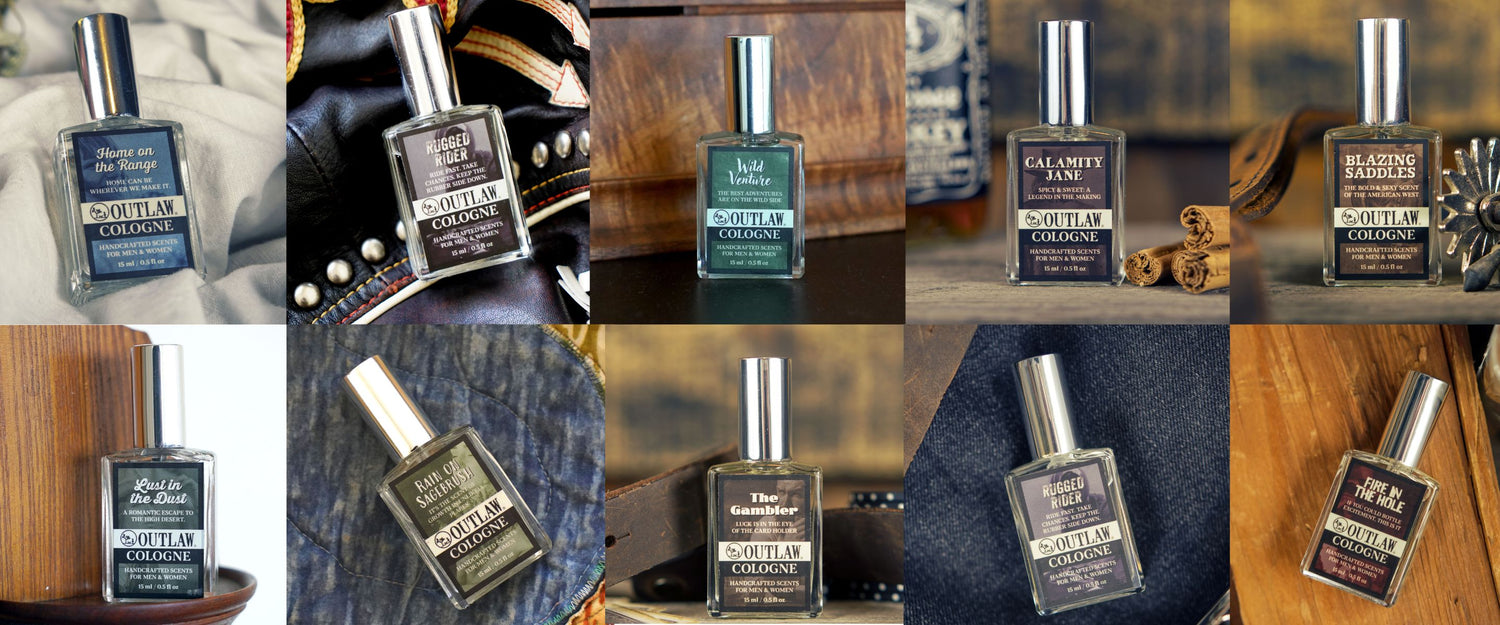 Do you love the smokey smell of campfire? How about the pungent scent of an aged whiskey? How about the peppery musk of gunpowder? Well, if you said hell yes to any of these three scents, then you need to look into the men's care products made by Outlaw.

Choosing a selection results in a full page refresh.