Wash Yourself Awake with Whiskey Soap!
View Details
Show Me
$12.00
Sale price
From

$12.00
Regular price
Unit price
per
Show Me
$12.00
Sale price
$12.00
Regular price
Unit price
per
Sale
Sold out
Starting the day with the bold scent of bourbon, tobacco, and coffee may not be everyone's cup of tea...
... but we'd wager you're not a "start the day with tea" kind of person, are ya?

Neither are we!
In fact, on more than one occasion, we've found ourselves sitting on our porch squinting into the morning sun, wondering if we should sneak a little whiskey into our cup.*

If you've had a rough night (or even if you haven't!), the best way to wash away any residual sleepiness is with the bold, beautiful, complex scent of a very fine whiskey, sweet tobacco, and strong coffee.

Will this make you smell like you've been drinking first thing in the morning?
Heck no! We know we have things to do and people to see (which is why we don't have actual whiskey first thing, either), so when you get out of the shower, it mellows to an almost chocolatey deliciousness.
"YUM." is what everyone's gonna say when you come their way... I mean, more than they usually say that, ya tiger!
It will wash away any misadventures and leave you feeling bold and brilliant to face a new day!
⭐️⭐️⭐️⭐️⭐️ "Life-changing: I was a poor old boy, but once I used this soap my net worth shot through the roof. My ex-girlfriend who I'm heartbroken over ceased to exist. My vision became 20/20. My confidence in who I am grew 10000%. Empires crumbled and new ones arose all thanks to this soap. Plus, they kept my clothing smelling nice as I stored it in my dresser. 11/10 would buy this soap and all the others again." - Ivan, Verified Purchaser and Changed Man
(I swear on the Bible we didn't write this ourselves. We just aren't this good)

If you're getting a rough start first thing in the morning, you need a soap that smells like whiskey, sweet tobacco, and black coffee!

What does it smell like?
Hair of the Dog Soap will awaken your senses with the bold and smoothly blended scents of whiskey, tobacco, and coffee. Not overly sweet, but nice 'n' smooth like you'd hope.
How is this soap made differently from other soaps?
Not only are Outlaw's handcrafted, cold-process soaps made with natural, sustainable ingredients, we've invented our coloring and swirling techniques so it's functional and beautiful. The soap looks like fire and smells like your favorite weekend adventures... how could you go wrong?
What about sustainability? What about packaging?
It's packaged in a durable, reusable, recyclable kraft chipboard box with all the character you'd expect from your favorite Outlaws.
Are you good people? Are your products cruelty-free?
Kindness first! We're ethical employers, ensuring a good work environment for our Outlaw team. We believe in hiring good people to do good work for good people (that's you). We're all in this together.
AND we're kind to animals.
Basically, buying from Outlaw means you're a good person. There, I said it.

Is it amazing?
YES!!! It's an explosively awesome scent that brings boldness and revelry to your shower celebration! It's the best bar of soap you've used or we'll make it right.
Outlaw cold-process, handmade, natural soap is handcrafted in Sparks, Nevada using vegan, cruelty-free, ethically sourced oils. We've picked special oils for exactly the right amount of lather and moisturizingness (is that a word? it is now!). This makes Outlaw soap both delightfully sudsy in the shower and silky smooth after the shower.
This isn't just whiskey soap, it's life-changingly amazing whiskey soap!
* Why "Hair of the Dog"?
You: Wait, does someone want to smell like a dog?
Us: No... Let me clarify:
"The expression 'the hair of the dog,' for an alcoholic drink taken to cure a hangover, is a shortening of 'a hair of the dog that bit you.' It comes from an old belief that someone bitten by a rabid dog could be cured of rabies by taking a potion containing some of the dog's hair." from Lexico.com
So, basically, if you use this soap (or cologne) when you've got a hangover, it'll act (theoretically) as a hangover cure!
P.S. Do not ingest dog hair from a rabid dog. This doesn't work. Medicine and our understanding of the human body has come a long way since the Medieval times.
4ish oz of this cold process, natural, handmade soap lasts a few weeks (depending on your body hair).
What does this kind of outlaw smell like?

+

-

Hair of the Dog Soap will awaken your senses with the bold and smoothly blended scents of whiskey, tobacco, and coffee. Not overly sweet, but nice 'n' smooth like you'd hope.
How to use

+

-

Work yourself into a lather. No, really! That's how you use it! These handmade soaps are specifically designed to produce a fun, bounteous lather, while also having a stable lather worthy of shaving. And they're gentle enough to use in your hair!
Ingredients

+

-

Cocos Nucifera (Coconut) Oil, Water, Olea Europaea (Olive) Fruit Oil, Persea Gratissima (Avocado) Oil, Sodium Hydroxide, Ricinus Communis (Castor) Seed Oil, Fragrance (Parfum), Natural Color.
Shipping & Returns

+

-

Most orders ship within a few business days and arrive within 5 business days. Situations outside of our control sometimes interfere, but we do our absolute best.

If you don't love what you ordered, please reach out to us and we'll either replace your product for free, or we'll give you a refund. If your items cost more than $100, we will issue a return label.
View full details
Excellent Soap
The soap smells good and leaves you squeaky clean and smelling great all day, what else could you possibly ask for.
Love this scent
Hair of the Dog has to be one of my most favorite scents from Outlaw. I like it, my dog likes it and most of all my lady likes it. I love their products and the subscription service is a great way to stay stocked up.
I honestly wasn't expecting a whiskey scented soap to be one of my favorites in the sample pack, but it was a sleeper hit that I just had to order a full size bar of!
My new favorite !
I wanted to try a new scent,wasn't sure which one.Read the scent description for Hair of the Dog ..."mellows to a chocolatey scent", that grabbed me for sure!Definitely, "Life changing amazing" for sure! Will definitely be buying again !! Thank you
My Favorite
This one invokes memories of my early years, don't know why. Plus it smells good as hell.
This amazing soap.
So I have been following this company for several years now. I absolutely love this scent. I started with the sample sets and found out that the hair of the dog was my absolute favorite! The soap bar is probably one of the best soaps I have ever purchased due to great quality, smell and it lasts a while! Most soaps I have troubles with due to drying out my skin and feels like it leaves a residue on me even after I rinse well. Live outlaw is probably one of the best brands I have ever came across. Their products are homemade and top notch. I will happily continue to subscribe to this company and scent for as long as they will let me. Plus their customer service is amazing. They listen to their customers and do their best to make sure we are heard, and cared for. I wish I could give them more than just 5 stars. 20/10. Will always recommend to everyone.
Whiskey all around.
The smell of leather and whiskey was all I could gather off this soap. Good thing is I love leather and whiskey so this was right up my alley.
"Stop reading, go buy it. Do it now. Why are you still reading reviews? Go....." — Mark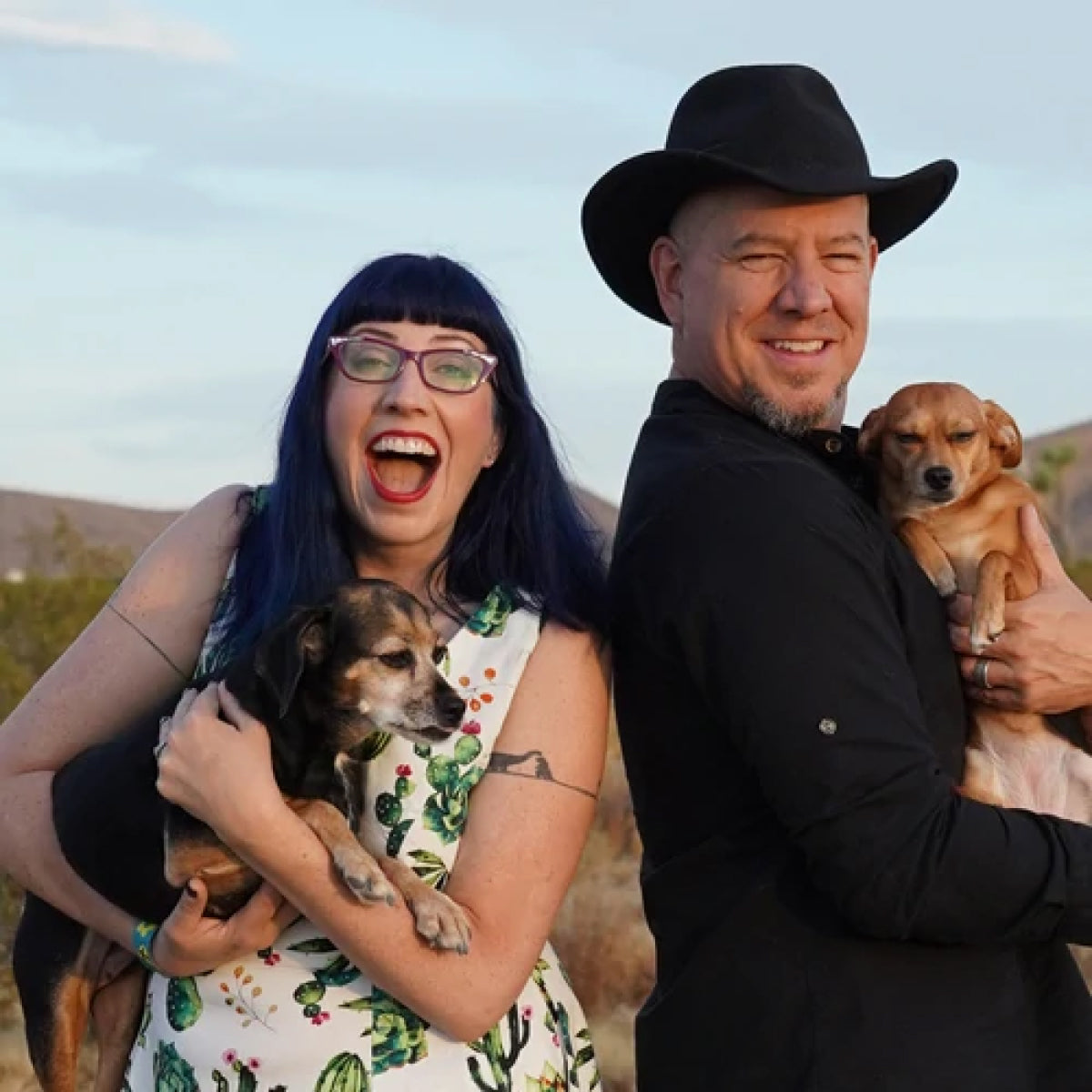 Who are the Outlaws?
We're Danielle & Russ Vincent, and we started Outlaw because we wanted to make a different kind of company.
We believe that good value doesn't mean cheaper, it means better quality, longer lasting, and more enjoyable to use.
We believe that good business practices don't have to be at odds with good social practices.
We believe that people do better when they feel better, and that good scents make people feel better.
We believe that a rising tide lifts all boats. We lift up other businesses every opportunity we get.
We believe that kindness costs nothing, but is worth more than gold.
We believe in the goodness of dogs.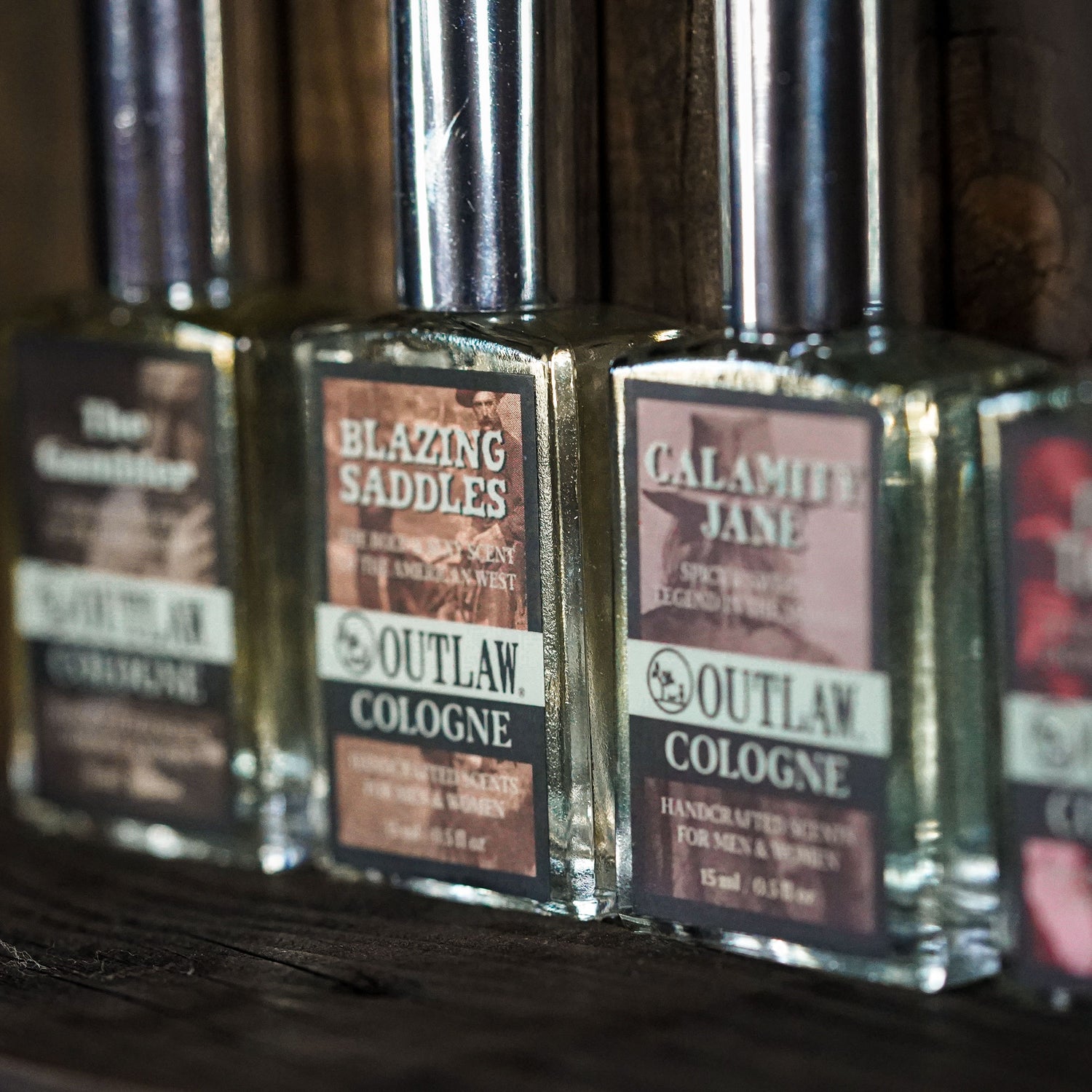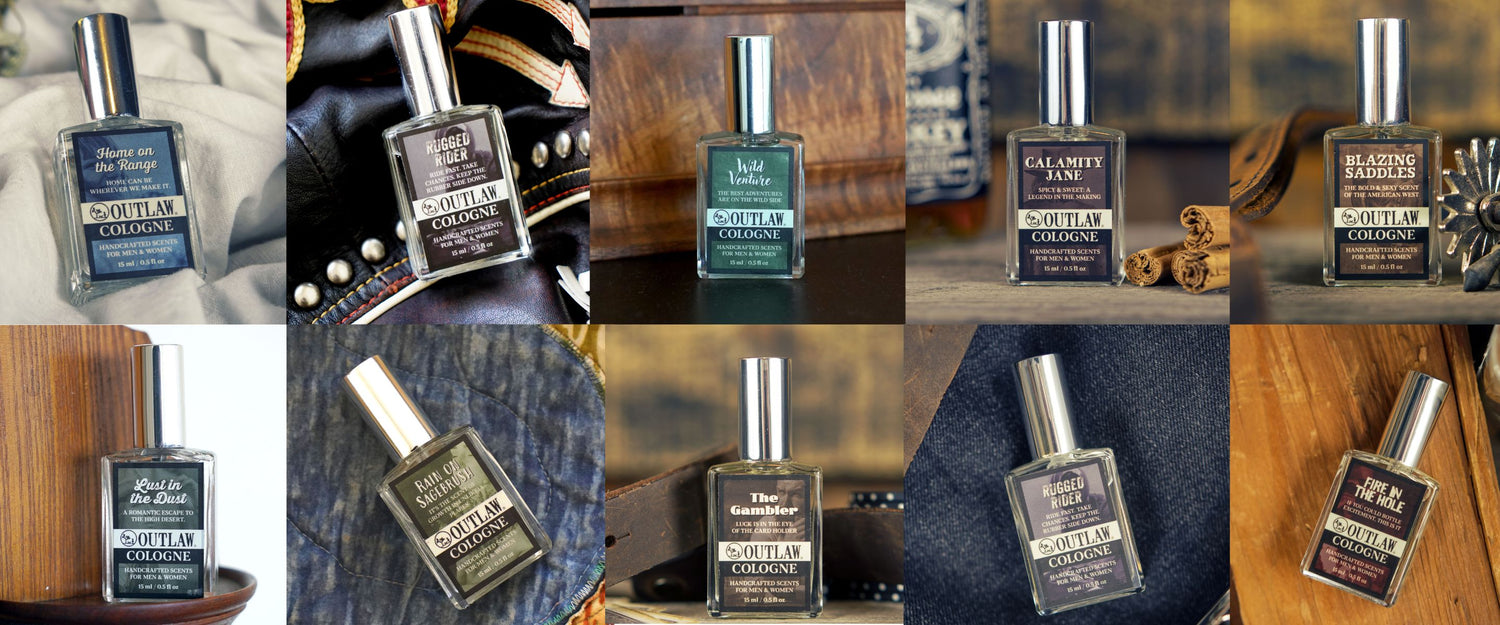 Do you love the smokey smell of campfire? How about the pungent scent of an aged whiskey? How about the peppery musk of gunpowder? Well, if you said hell yes to any of these three scents, then you need to look into the men's care products made by Outlaw.

Choosing a selection results in a full page refresh.