Warm & Wild | Clove and Campfire Handmade Soap
View Details
Show Me
Sale price
$8.50
Regular price
Unit price
per
Show Me
Sale price
$8.50
Regular price
Unit price
per
Sale
Sold out
This seductive and sweet yet devilishly spicy, clove and campfire soap is something special. It's black with a shock of red swirling through it.
It was a morning not unlike this morning. The air was breathlessly still, with only the whirring of the ineffective fan and the rush of a running shower.
Like a spicy apparition, the scent of the Outlaw's Garage filled the bathroom. Surrounded by smells of campfire and clove, the monster opened its eyes and staggered forth into the world.
This soap could RAISE THE DEAD.
Our soaps are formulated with an all-vegan combination of oils that is both delightfully sudsy in the shower and leaves your skin silky smooth and, if you wish, sooooo kissable (though we're not getting all up in your boundaries). We make them with love and laughter in order to bring the best of ourselves to you.
All of our soaps are handmade and, as a result, may have some minor cosmetic and weight differences.
4 or more oz of handmade soap goodness.
What does this kind of outlaw smell like?

+

-

In long shadows before dark nights, in clothes so black they suck at the light, you know he's been to Hell and back. You can smell it on him... campfire with a touch of clove. The Survivor's Saint The Cursed Cowboy.
How to use

+

-

Work yourself into a lather. No, really! That's how you use it! These handmade soaps are specifically designed to produce a fun, bounteous lather, while also having a stable lather worthy of shaving. And they're gentle enough to use in your hair!
Ingredients

+

-

Cocos Nucifera (Coconut) Oil, Water, Olea Europaea (Olive) Fruit Oil, Persea Gratissima (Avocado) Oil, Sodium Hydroxide, Ricinus Communis (Castor) Seed Oil, Fragrance (Parfum), Natural Color.
Shipping & Returns

+

-

Most orders ship within a few business days and arrive within 5 business days. Situations outside of our control sometimes interfere, but we do our absolute best.

If you don't love what you ordered, please reach out to us and we'll either replace your product for free, or we'll give you a refund. If your items cost more than $100, we will issue a return label.
View full details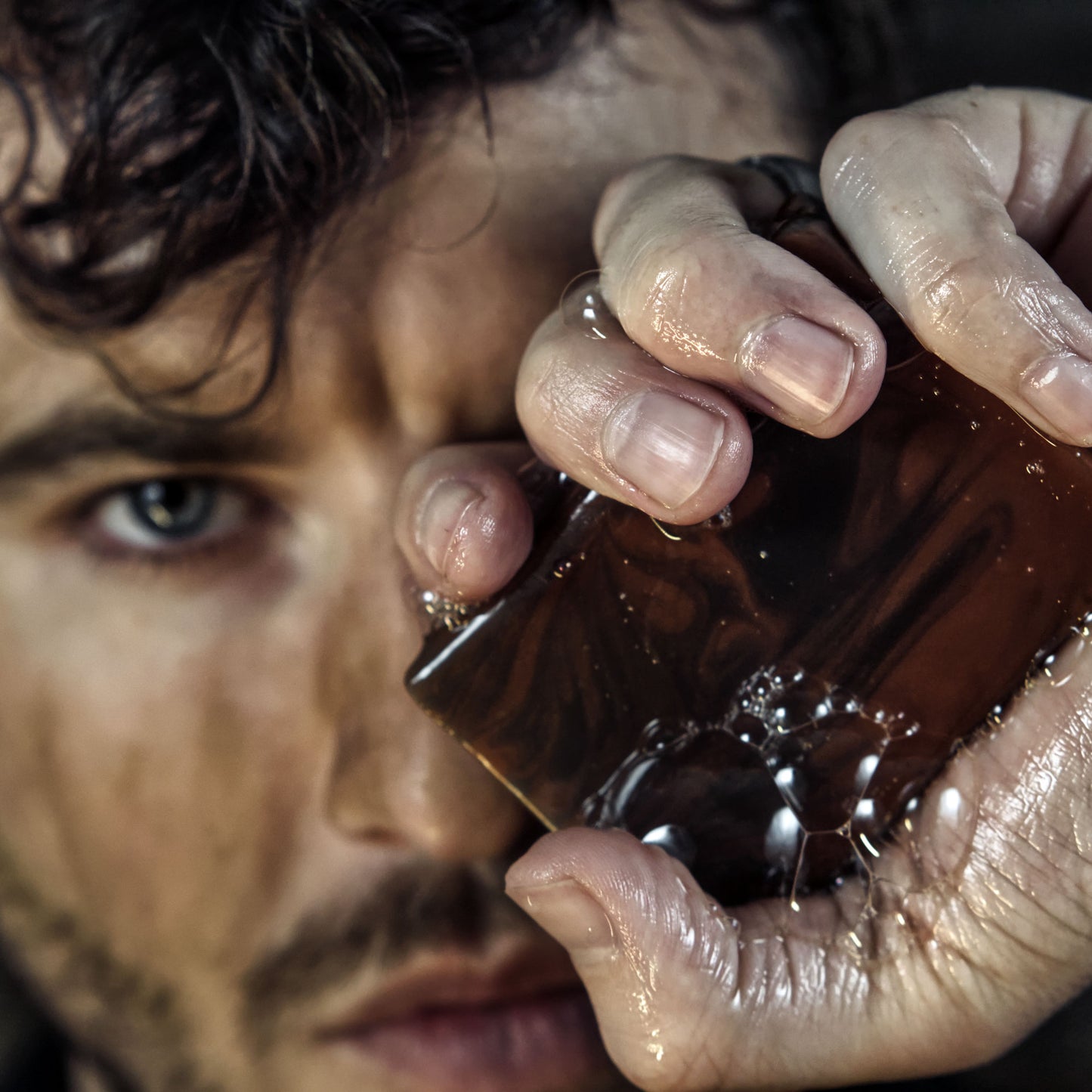 Bold and Rugged! Love it!!!
I have had time to really bask in the scent that is Cursed Cowboy.
When I shower at night, the scent always brings me back to the side of a campfire. When I was a bit younger, we would always have a small fire started before we went hunting that next day. Definitely a Hunters Dream!
Also pairs extremely well with The Badlands Cologne!! 😁
Can't wait for it to come back!!
Doesn't last long
The soap and smell is fantastic and I love it. I am the only one to use it and a bar only lasted 2 weeks which seems like a short amount of time for the cost. Other than that it was great.
Cursed Cowboy
A great soap with a great scent! My personal favorite, out of all of Outlaw's fantastic soaps!
Smells amazing!
I love the way my husband smells after showering with this one. Well, technically all of the outlaw products we've bought!
Wow wow wow
Cursed cowboy I think more like blessed cowboy this smells so good and it feels so good if I could give this more stars I would!
Fire, Fire, Fire
Love this soap, the scent is subtle but noticeable. Doesn't linger long but makes showering a pleasure to my olfactory senses. This soap prompted me to purchase the spray cologne.
"I've been sitting and obsessively smelling this soap since I opened the package. It is the very best combination of spicy and smokey like a cowboy straight out of hell." — Danyelle

"I was once a dirty Arizona cowboy, but boy howdy, Outlaw Soaps helped me clean up my act." — Marvin

"The scent is truly a work of art! The smell takes over your whole bathroom and transforms it into your own wild west oasis." — Bryce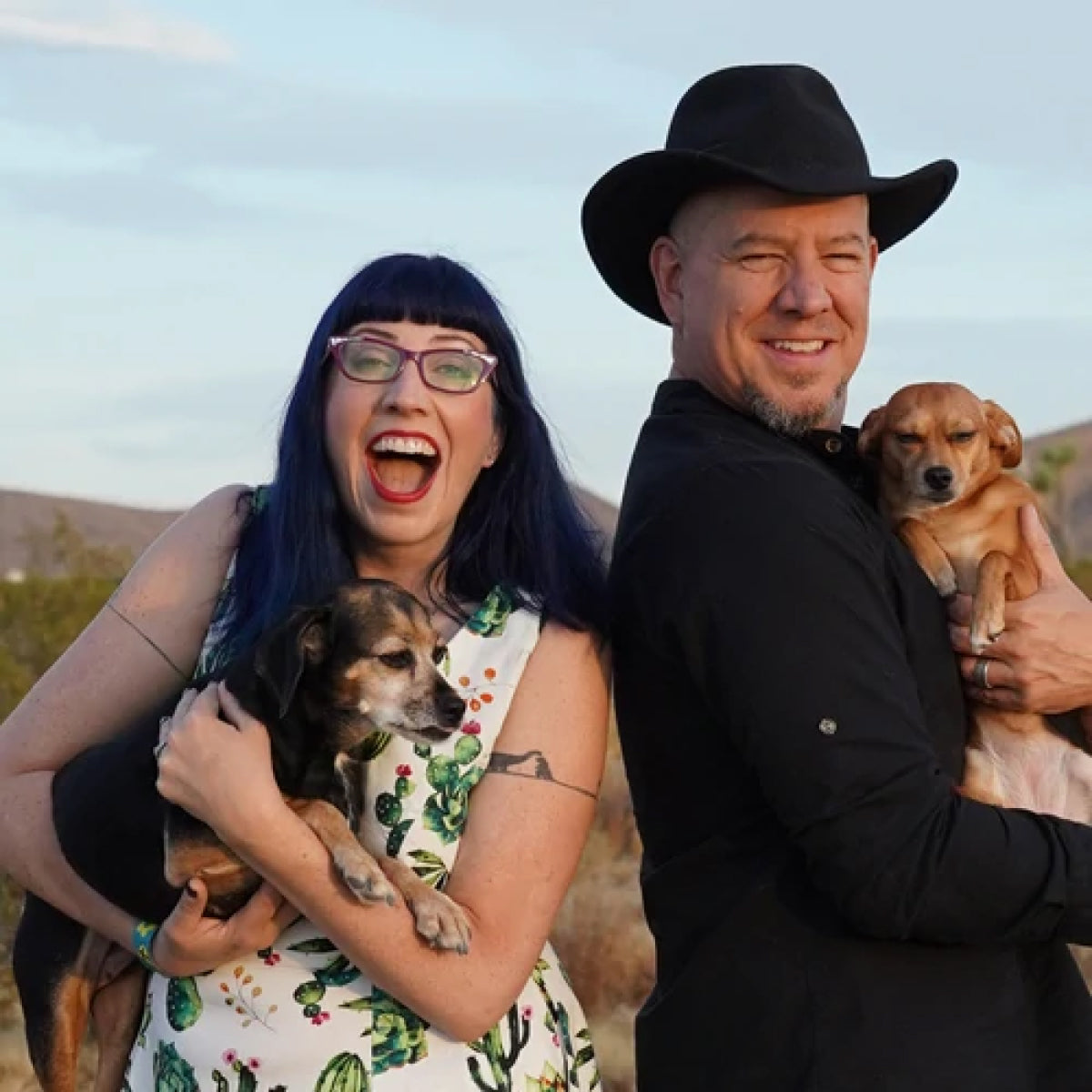 Who are the Outlaws?
We're Danielle & Russ Vincent, and we started Outlaw because we wanted to make a different kind of company.
We believe that good value doesn't mean cheaper, it means better quality, longer lasting, and more enjoyable to use.
We believe that good business practices don't have to be at odds with good social practices.
We believe that people do better when they feel better, and that good scents make people feel better.
We believe that a rising tide lifts all boats. We lift up other businesses every opportunity we get.
We believe that kindness costs nothing, but is worth more than gold.
We believe in the goodness of dogs.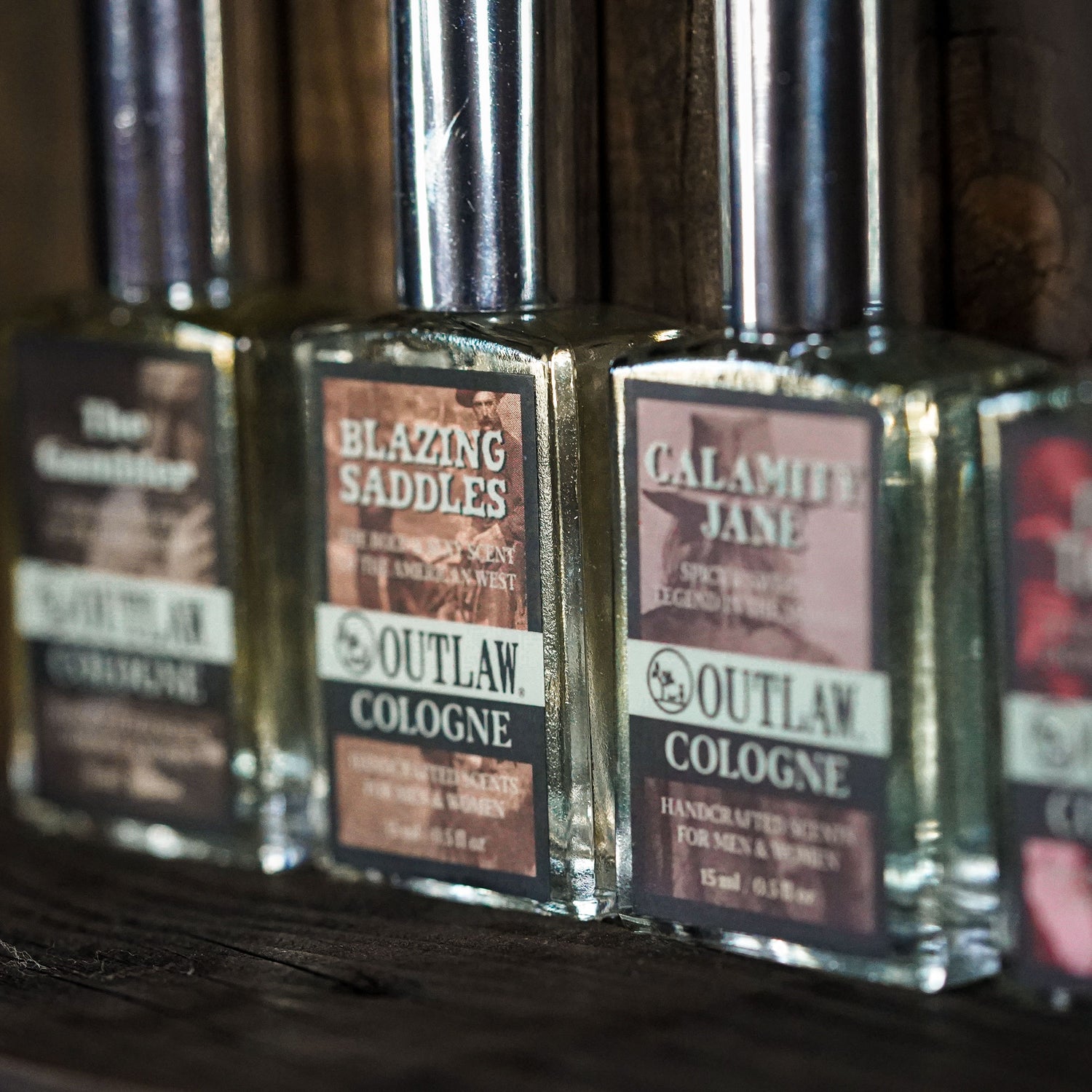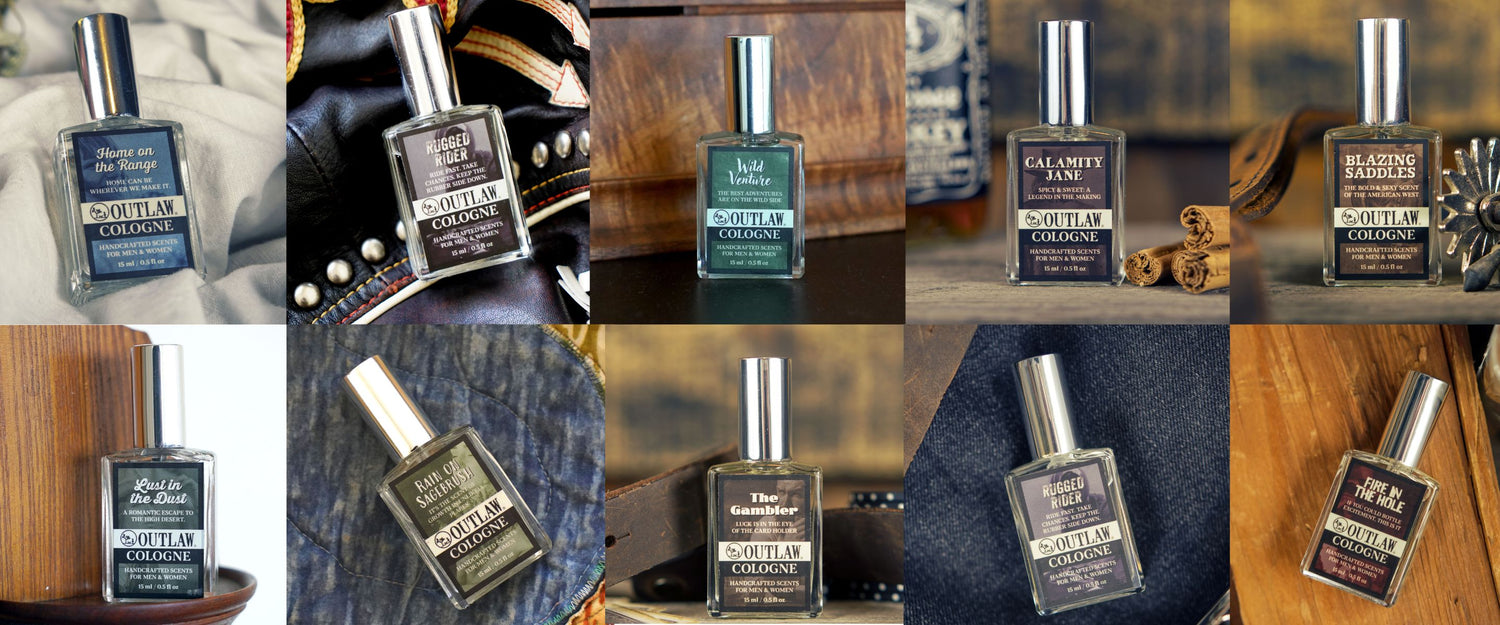 Do you love the smokey smell of campfire? How about the pungent scent of an aged whiskey? How about the peppery musk of gunpowder? Well, if you said hell yes to any of these three scents, then you need to look into the men's care products made by Outlaw.

Choosing a selection results in a full page refresh.