De-Grit Your Grip: Gasoline | Oil | A Little Exhaust
View Details
Show Me
Sale price
$10.00
Regular price
Unit price
per
Show Me
Sale price
$10.00
Regular price
Unit price
per
Sale
Sold out
For those with true grit.
You asked and we answered - Outlaw's Garage Handmade Soap for those who live hard and are rugged.
Outlaw's Garage Handmade Soap has the grit to get rid of all that grime.
We know Outlaws need a soap that works as hard as we do. A soap that gets off grease, paint, oil, soot, and all manner of other filth achieved by years of dedication to badassery.
When elbow grease meets actual grease you need a shop-smellin' soap with true grit.
Don't you love the smell of gasoline, oil, and sure, a little exhaust?
It's the smell of DOING THE WORK.
It's handmade pumice soap designed to quickly wash away even the most stubborn grease, oil, whatever-the-heck-you've-been-playing-in… and best of all, it smells like gasoline, motor oil, and exhaust (just like a shop smells!).
All of our soaps are handmade and, as a result, may have some minor cosmetic and weight differences.
What does this kind of outlaw smell like?

+

-

A wild adventure, and we are all eager for you to EMBARK!
How to use

+

-

Work yourself into a lather. No, really! That's how you use it! These handmade soaps are specifically designed to produce a fun, bounteous lather, while also having a stable lather worthy of shaving. And they're gentle enough to use in your hair!
Ingredients

+

-

Persea Gratissima (Avocado) Oil, Olea Europaea (Olive) Fruit Oil, Cocos Nucifera (Coconut) Oil, Ricinus Communis (Castor) Seed Oil, Water, Sodium Hydroxide, Fragrance (Parfum), Natural Color, Pumice.
Shipping & Returns

+

-

Most orders ship within a few business days and arrive within 5 business days. Situations outside of our control sometimes interfere, but we do our absolute best.

If you don't love what you ordered, please reach out to us and we'll either replace your product for free, or we'll give you a refund. If your items cost more than $100, we will issue a return label.
View full details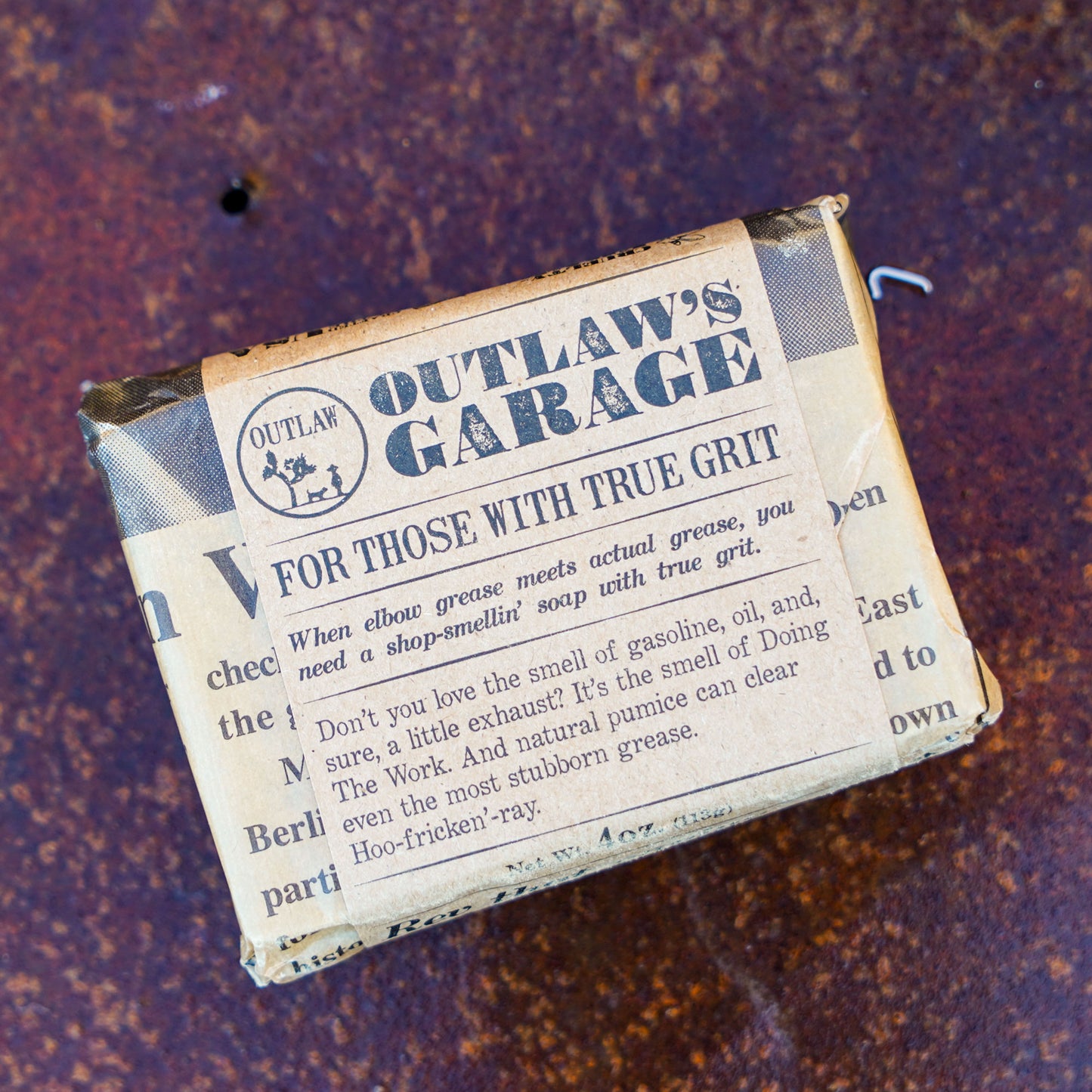 Love the scent
Outside of Calamity Jane,this is my favorite soap scent
Not Just For Hands
I've tried many Outlaw soap bars. They've all been great, but this is my favorite. I have a bar at every sink, tub and shower in my house. It makes a great exfoliating soap.
I just wish the Outlaws would offer this fragrance in other products. Cologne, body wash and beard oil would be great. Please guys...seriously consider doing so.
This stuff is so good!
The pumice soap is the only thing I want to wash my hands with ever again. Love the smell and it feels awesome!
Better than the volcano stuff
My go to for the big clean ups
Clean slate
Had a very long busy day in the shop. oil soaked hands, tire dust stuck to my arms, sharpie ink staining my palm. I grabbed this bar and it all washed away. I was clean, fresh and smelled like an outlaw. My husband uses it too
Cleans my hands after working on the freight dock
Smells Smokey kinda, worked like a charm, will order more when I'm out of this bar cause it doesn't leave my hands feeling dryer than Death Valley.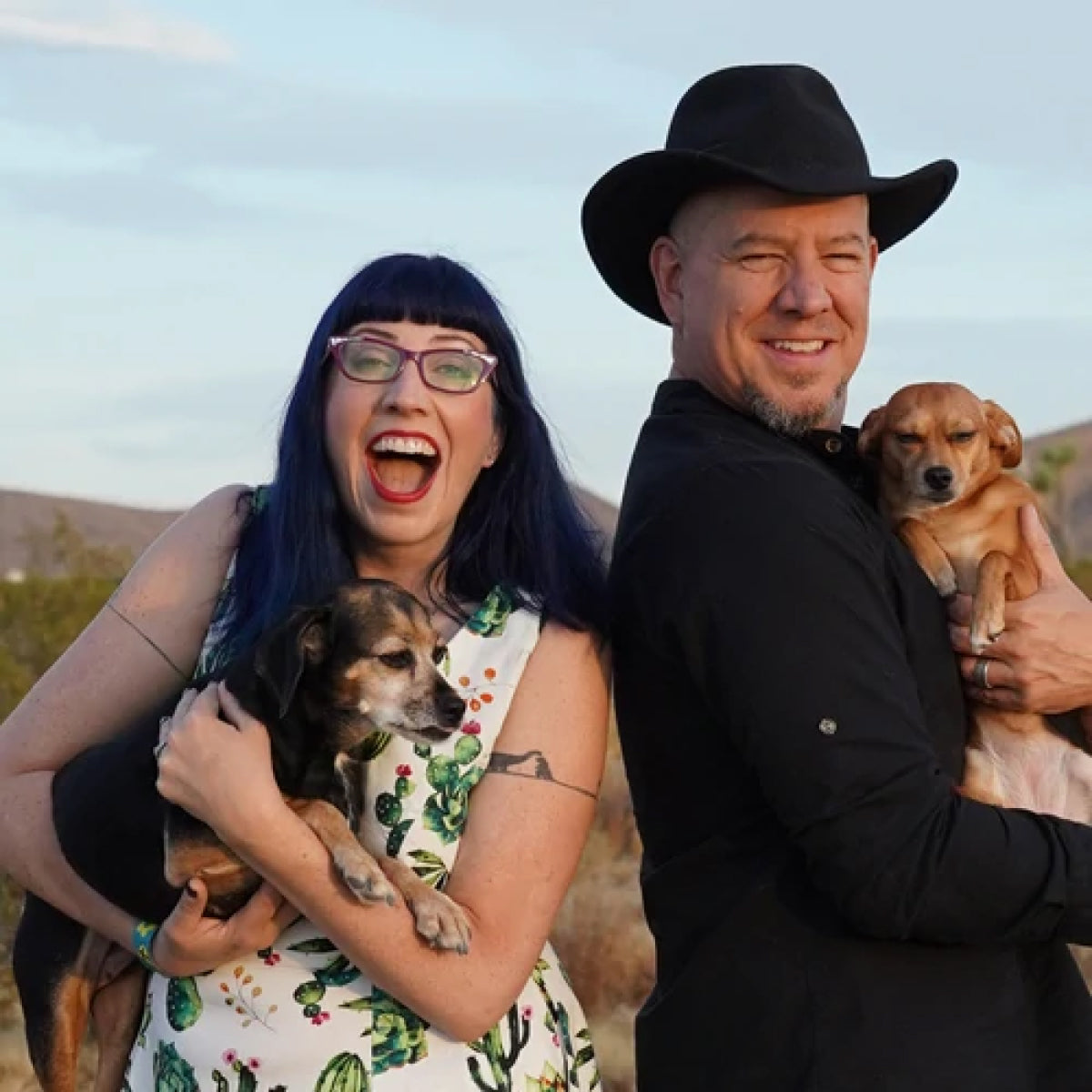 Who are the Outlaws?
We're Danielle & Russ Vincent, and we started Outlaw because we wanted to make a different kind of company.
We believe that good value doesn't mean cheaper, it means better quality, longer lasting, and more enjoyable to use.
We believe that good business practices don't have to be at odds with good social practices.
We believe that people do better when they feel better, and that good scents make people feel better.
We believe that a rising tide lifts all boats. We lift up other businesses every opportunity we get.
We believe that kindness costs nothing, but is worth more than gold.
We believe in the goodness of dogs.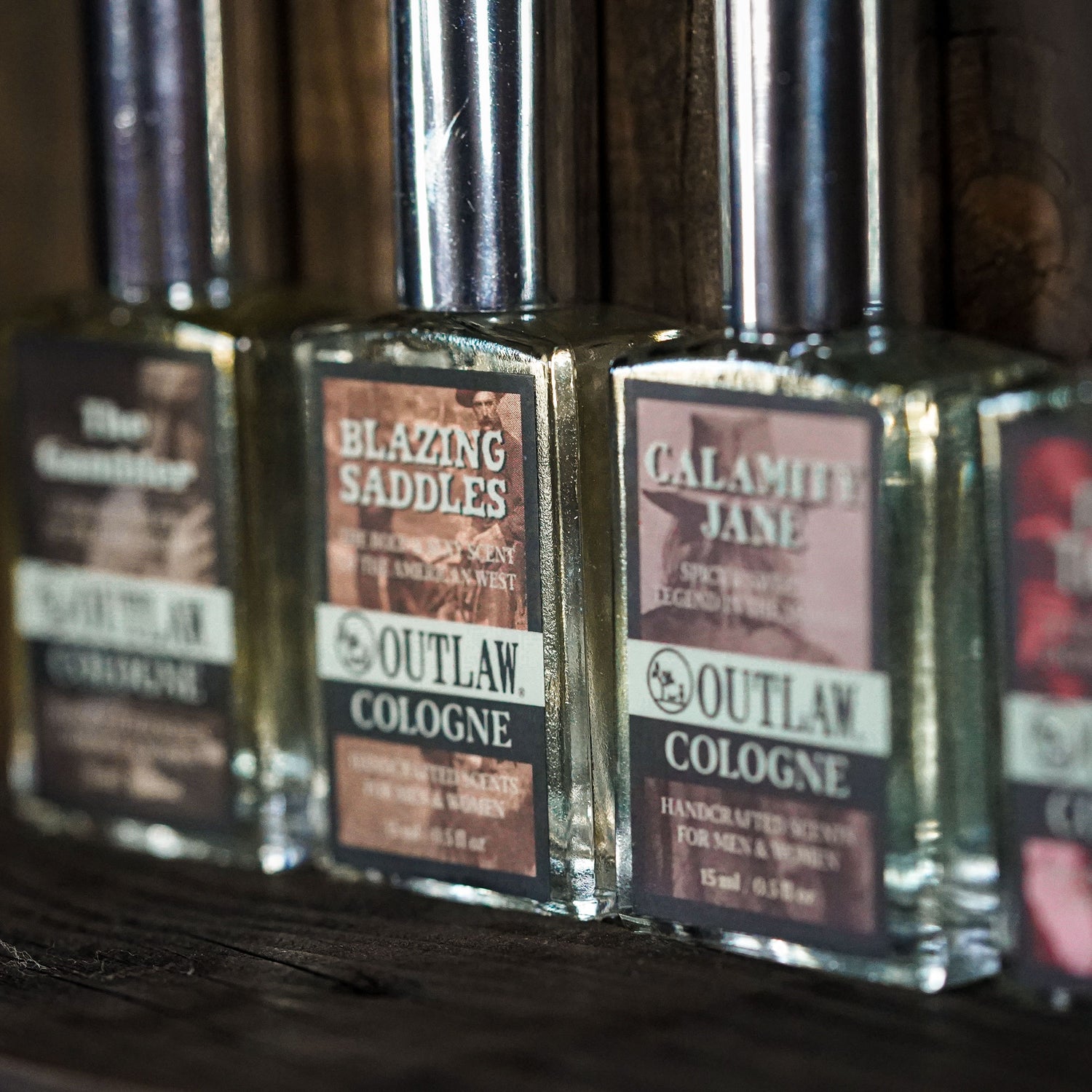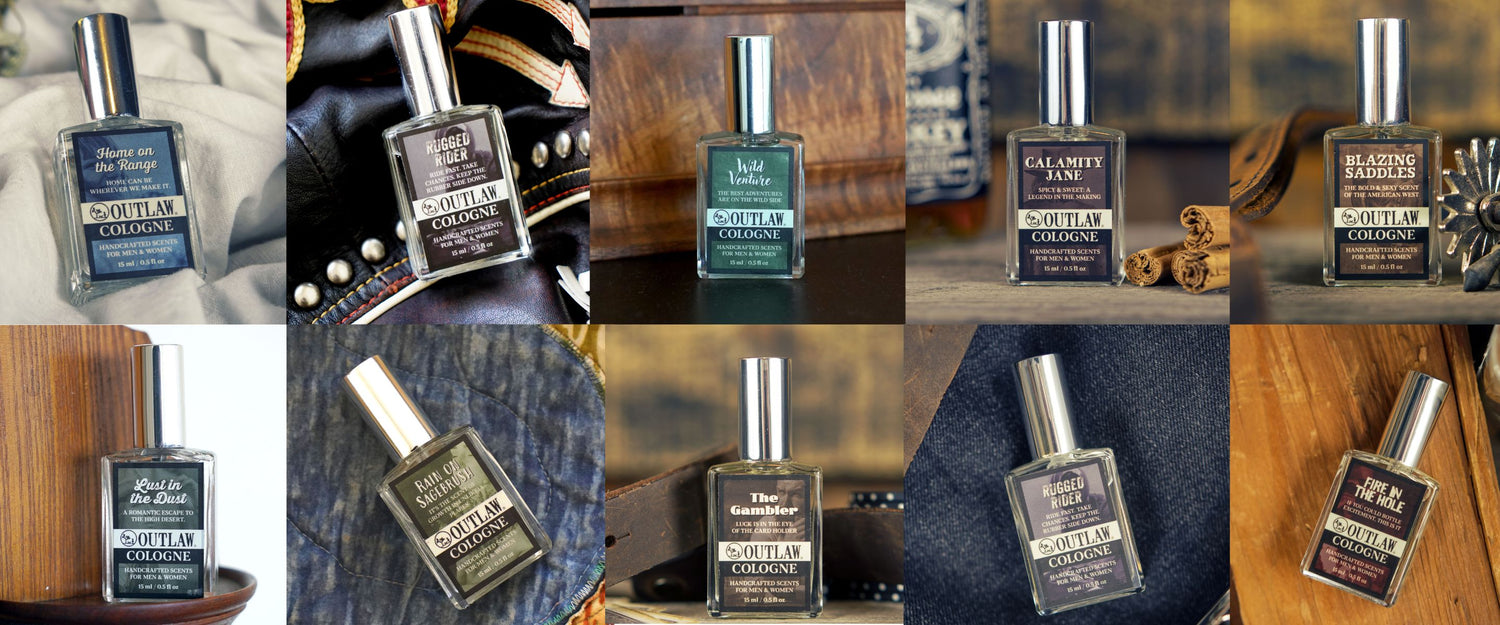 Do you love the smokey smell of campfire? How about the pungent scent of an aged whiskey? How about the peppery musk of gunpowder? Well, if you said hell yes to any of these three scents, then you need to look into the men's care products made by Outlaw.

Choosing a selection results in a full page refresh.